• Pascale Hutton is a Canadian actress born on 14 June 1979
• She is known for her role in the action fantasy series "Sanctuary" and has appeared in more than 50 movies and TV series
• She is married to actor Danny Dorosh and they have two sons together
• She enjoys spending time in nature, shopping, travelling, and is a fan of actors Tom Hanks, Amanda Seyfried and Emma Watson
• As of March 2021, her net worth is estimated to be over $5 million
Who is Pascale Hutton?
Pascale Hutton was born in Creston, British Columbia, Canada, on 14 June 1979 – her zodiac sign is Gemini and she holds Canadian nationality. She's an actress, who's perhaps still known best for her portrayal of one of the lead characters, Abby Corrigan in the action fantasy series "Sanctuary", created by Damian Kindler and which also starred Amanda Tapping, Christopher Heyerdahl and Robin Dunne. It follows a futuristic world in which clones, gene therapy and stem cells have transformed humanity, but have also created monsters which only a few brave people dare to face. The series aired from 2008 to 2011 and won 20 awards, while it was nominated for 55 others including a Primetime Emmy.
Early life and education
Pascale was raised in Creston by her parents, about whom nothing is known as they prefer to stay away from the media's attention. She hasn't spoken about having any siblings, so she's believed to be an only child.
Pascale was a very energetic when young, as she enjoyed learning to play various sports, and loved to explore. She became interested in acting upon enrolling at a local high school, and went on to appear in a couple of plays performed at the school, as well as at a local theatre. Upon matriculating in 1997, Pascale enrolled at the University of Alberta in Edmonton, from which she obtained her Bachelor of Fine Arts degree in acting in 2001.
Roles in movies
Pascale has been credited with appearing in more than 50 movies and TV series, and we're about to mention some of her most notable performances in this article.
She made her debut film appearance with her portrayal of Nikki Roman in the 2003 drama "Hollywood Wives: The New Generation", while she gained recognition the following year when she played Beth-Ann in the critically acclaimed thriller horror "Ginger Snaps 2: Unleashed", directed by Brett Sullivan, and which starred Emily Perkins, Brendan Fletcher and Katharine Isabelle. The movie follows Brigitte who has become a werewolf, and is trying to find a cure before the next full moon; it won three of the five awards it was nominated for.
The following years saw Pascale play supporting characters in various mediocre films, such as the 2004 sports comedy "Chicks with Sticks", the 2005 drama "A Simple Curve", and theaction adventure drama "Disaster Zone: Volcano in New York" in 2006.
Her following notable performance was in 2010, when she voiced Jackie in the action adventure comedy "Cats & Dogs: The Revenge of Kitty Galore", which starred Bette Midler, Chris O'Donnell and Jack McBrayer, and follows cats and dogs who have reunited after years of war as they now have a common enemy: a rogue spy cat.
Some of Pascale's following roles were in the 2010 fantasy comedy "A Family Thanksgiving", the  action adventure comedy "Behemoth" and thewar drama "Afghan Luke" both in 2011. In 2014 she was invited to play Nan, one of the lead characters in the romantic family comedy "Recipe for Love", written by Michael J. Murray, directed by Ron Oliver and which also starred Danielle Panabaker and Shawn Roberts.
The movie follows a celebrity chef who hires a culinary school student to ghostwrite his cookbook. Pascale has appeared in a couple of more movies in the past seven years, while her most recent appearance has been in the 2019 romantic drama "My One & Only", in which she played the main character, but it failed to attract a lot of attention.
Roles in TV series
Pascale made her debut TV series appearance in the 2004 episode "Day 1,403" of the drama "The Days", and the following years saw her appear in an episode or two of several series, such as the fantasy comedy drama "Dead Like Me", the romantic comedy "Life as We Know It", and the mystery drama "Reunion".
She gained recognition in 2007 when cast to play Kim Doherty in all eight episodes of the mystery crime drama "Traveler", created by David DiGilio and which starred Matt Bomer, Logan Marshall-Green and Aaron Stanford.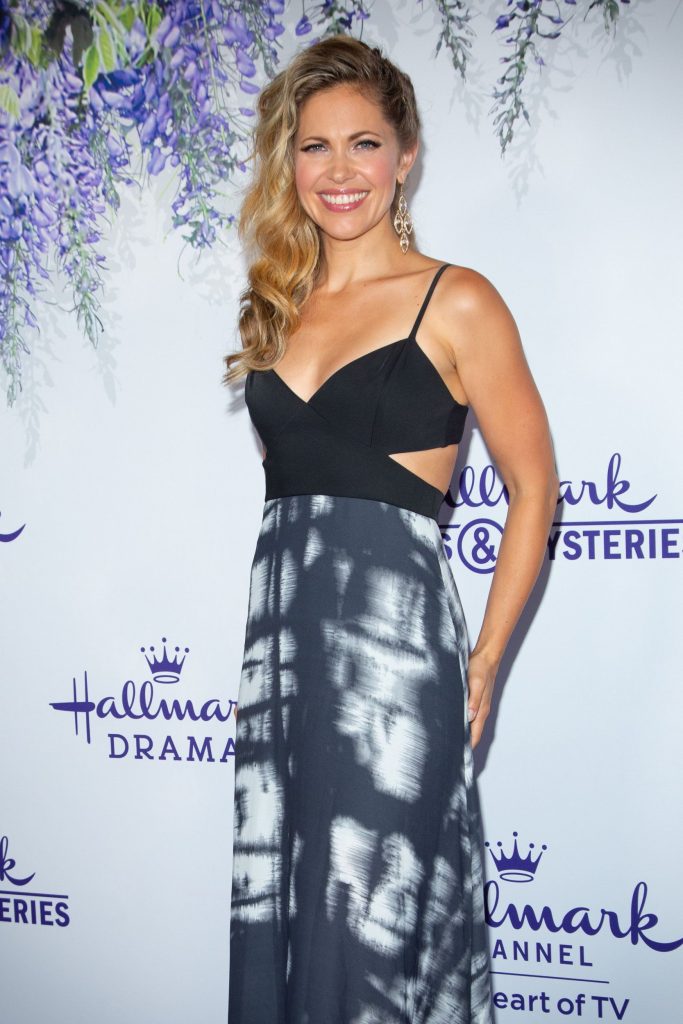 It follows two friends – Tyler and Jay – who are being hunted by the FBI after a museum was bombed, and their only way out of the mess is their friend Will Traveler who mysteriously disappeared after the bombing. In the same year, Pascale played the supporting character Julianna Vejzna in the mystery crime drama "Intelligence" which was a hit, as it won nine of the 24 awards it was nominated for. She gained recognition in 2012 when cast to play one of the lead characters – Krista Ivarson – in the drama "Arctic Air", created by Ian Weir and Michele McMahon, and which also starred Adam Beach and Kevin McNulty. The series follows the lives of renegade bush pilots in Yellowknife, Canada.
The following years saw Pascale make a guest appearance in various series, such as the romantic fantasy adventure "Once Upon a Time" in 2014, the comedy drama "Royal Pains" in 2015, and the romantic family drama "When Hope Calls" in 2019.
Her most recent role in a TV series has been her portrayal of one of the main character Rosemary Coulter, whom she has been playing since 2014 in the romantic drama "When Calls the Heart", which also stars Erin Krakow and Martin Cummins. It follows the European school teacher Elizabeth Thatcher who was raised in a wealthy family, and has now moved to teach in a small coal mining town. The series has won 20 of the 51 awards it has been nominated for.
Other credits
Pascale has been credited with singing four songs in the episode "Fugue" of the series "Sanctuary".
She's appeared in various TV specials, including in 2013 "The 15th Annual Leo Awards", the 2018 "June Weddings Preview Special", and the 2019 "When Hope Calls Preview Special".
Pascale has also been invited to make a guest appearance in various talk-shows, such as "The Hour", "Christmas Cookie Matchup" and "Home & Family".
Don't frown Rosemary- an empty page has INFINITE possibilities!!!!#Hearties @hallmarkchannel @SCHeartHome pic.twitter.com/T7RQDslQ4T

— Pascale Hutton (@HuttonPascale) March 29, 2021
Awards and nominations
Pascale has been nominated for eight awards winning two: a 2008 Gemini Award for Best Performance by an Actress in a Guest Role, Dramatic Series for the episode "The Heat Is On" of the series "Intelligence", and a 2012 Leo Award for Best Guest Performance by a Female in a Dramatic Series for "Sanctuary".
Pascale has also been nominated for four other Leo Awards and two UBCP/ACTRA Awards, Vancouver.
Husband and children
Pascale's more or less secretive when it comes to her love life, but she's still allowed her fans a glimpse at her marriage to the actor Danny Dorosh.
The two met sometime in the late '90s at a party organized by a mutual friend, and which point, neither of the two had launched their acting careers. They dated for around three years before exchanging vows in a private ceremony attended by their closest friends and family members. Around a year after the ceremony Pascale gave birth to their first son, and on 14 May 2015 to their second.
Danny's keeping details concerning his private life to himself, and he only has three acting credits. In 2004, he played Tad Neill in the romantic comedy movie "It Must Be Love", the year 2006 saw him play Zachary Gidlund in the episode "Graduation Day" of the mystery science fiction series "The 4400", and in 2007, he starred as Lieutenant Richard O'Conner in the short adventure movie "Food for the Gods".
Neither Pascale nor Danny have spoken about any other people they have perhaps dated, so as of March 2021, the family of four seems to be leading a happy life together in Vancouver, British Columbia, Canada.
Hobbies and other interests
Pascale enjoys spending her spare time in nature rather than in overcrowded cities, and credits her love of forests, mountains and animals to having been born in Canada. She's a huge lover of animals, and has several pet dogs and cats.
Pascale's a fashionista, and tries to keep up with all the latest fashion trends, so is a bit of a shopaholic, as not a week goes by without her buying new clothes.
She's keen on travelling, and has been to various Canadian cities as well as a couple of US states, including New York and California. Pascale has been to a few European and Asian countries as well.
She has her own favorite actors and actresses some of whom are Tom Hanks, Amanda Seyfried and Emma Watson, and her favorite movies include "The Terminal", "Dear John" and the franchise "Harry Potter".
Age, measurements and net worth
Pascale's age is 41. She has long brown hair and blue eyes, her height is 5ft 6ins (1.68m) and she weighs around 130lbs (58kgs).
As of March 2021, her net worth has been estimated at over $5 million.