• Marty Feldman was a British actor and comedian born in London, England
• He had roles in 27 movies and TV series, and 38 writing credits
• He is best remembered for playing Igor in the 1974 comedy movie "Young Frankenstein"
• He suffered from thyroid disease and Grave's ophthalmopathy
• At the time of his death his net worth was estimated at over $5 million
Who was Marty Feldman?
The late British actor and comedian Martin Alan Feldman was born in London, England, on 8 July 1934, so his zodiac sign was Cancer. He had roles in 27 movies and TV series, as well as 38 writing credits, and is probably still remembered best for his playing of Igor in the evergreen 1974 comedy movie "Young Frankenstein", directed by Mel Brooks, and in which Marty starred alongside Gene Wilder and Madeline Kahn. It follows Frankenstein's grandson who's been invited to Transylvania, and the movie won 11 of its 21 award nominations, including two Oscar nominations for Best Sound, and Best Writing – Screenplay Adapted From Other Material.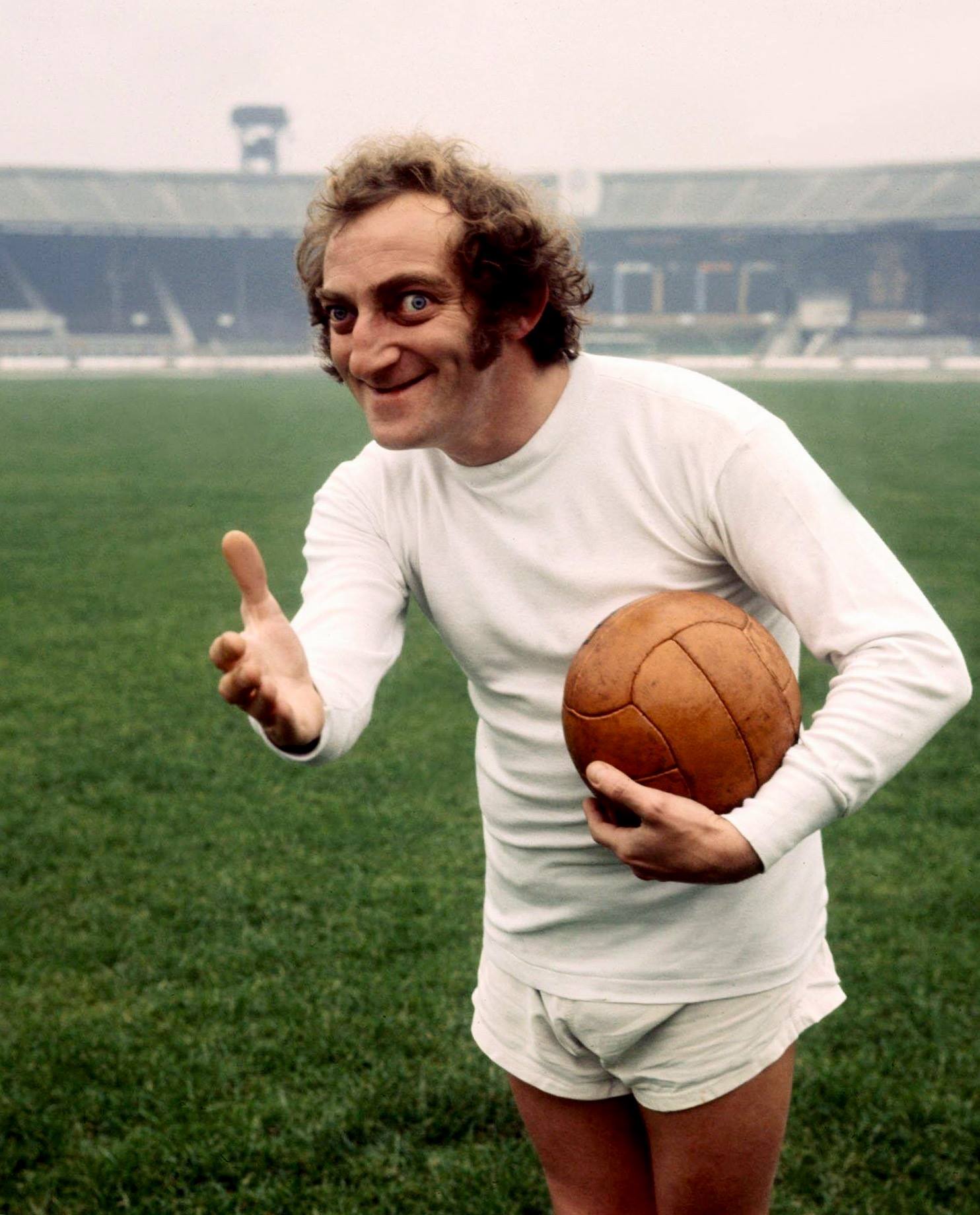 Education and early life
Marty and his sister Pamela were raised in East London by their father Myer Feldman who was a gown designer, and mother Cecilia (nee Crook) who was a housewife; Myer was a Jewish immigrant who came to England from Ukraine.
Marty suffered from thyroid disease while growing up. He was involved in a car crash and then a boating accident, and together with his Grave's ophthalmopathy this led to his eyes becoming misaligned and protruding, which later in his career Marty explained had helped him succeed in the film industry, as he was a novelty.
He was 15 when he quit school, wanting to financially support himself; Marty was employed at the Dreamland funfair, and dreamed of becoming a trumpeter. He was 20 when he decided to pursue a career as an actor and comedian.
Roles in TV series
Marty's debut TV series appearance was in the 1958 episode "High Level" of the comedy mini-series "Dead Trouble", and he spent the following 10 years focused on writing and performing stand-up comedy, thus without appearing in any movies or TV series.
In 1967, he played various characters in the comedy "At Last the 1948 Show", created by Tim Brooke-Taylor, who also starred in it alongside John Cleese and Graham Chapman; it follows the lives of several friends. In 1968 and 1969, Marty starred in his own comedy series "Marty", and could then have been seen appearing in an episode of the "Comedy Playhouse", the drama "The Wednesday Play", and the musical comedy "A Christmas Night with the Stars".
In 1974, he played several characters in the comedy "Marty Back Together Again", and the following year saw him as Mr. 'X' in the episode "Them" of the comedy "Karen", which follows the lives of Karen Angelo and her co-workers Dale, Dena and Cissy.
Marty had only one other TV series role prior to his death: he played Josh in the 1981 episode "The Sixth Day" of the drama "Insight".
Roles in movies
Marty's debut film appearance was in the 1969 science fiction comedy "The Bed Sitting Room", directed by Richard Lester, and which starred Rita Tushingham, Ralph Richardson and Peter Cook. It follows several people living in post-nuclear holocaust England, and the movie won two of its five award nominations.
Some of Marty's following roles were in the comedies "Every Home Should Have One", "Marty Amok", and "Jumbo – Ein Elefantenleben". He played Orville Sacker in the popular 1975 musical crime comedy "The Adventure of Sherlock Holmes' Smarter Brother", written and directed by Gene Wilder, who also starred in it alongside Marty and Madeline Kahn. It follows Sherlock Holmes' brother, who's trying to solve an important case with the help of an actress and a Scotland Yard detective.
Marty's three final movie roles were in the 1980 comedy "In God We Trust (or Gimme That Prime Time Religion)" – which he also wrote – the 1982 science fiction comedy "Slapstick of Another Kind", and the 1983 action adventure comedy "Yellowbeard".
Other credits
Marty wrote many movies and TV series, while some of his final work was on the 1976 comedy movie "Flannery and Quilt" and the 1977 adventure war comedy film "The Last Remake of Beau Geste" – he was more popular for his (mostly zany) acting, rather than writing.
Marty received special thanks for the 1982 documentary musical comedy movie "Monty Python Live at the Hollywood Bowl", the 1983 documentary movie "Group Madness" and the 1983 action adventure comedy film "Yellowbeard".
Awards and nominations
Marty won three of his four award nominations: two BAFTAs for "Marty" in 1969, for Best Writer and Best Light Entertainment Performance, and a 1975 Saturn Golden Scroll Award for Best Actor, for his performance in "Young Frankenstein".
Marty Feldman as Igor in Mel Brooks' YOUNG FRANKENSTEIN pic.twitter.com/Dnd1oNZqo5

— Aurora (@CitizenScreen) December 3, 2019
Love life and marriage
Marty enjoyed spending his spare time surrounded by attractive women, and never allowed his unconventional appearance to hold him back.
He married British film producer Lauretta Sullivan in January 1959, and they were together until his death. Lauretta produced the 1980 movie "In God We Trust (or Gimme That Prime Time Religion)", and received special thanks for the 1983 documentary film "Group Madness" and the 2008 episode "Marty Feldman: Six Degrees of Separation" of the musical documentary series "Legends".
Lauretta passed away in 2010, aged 74.
Marty didn't talk about other women whom he'd dated, and was married to Lauretta Sullivan at the time of his passing; Marty had no children.
Interesting facts and hobbies
Marty was a huge fan of jazz music; he spent most of his spare time at jazz clubs, and once played the trumpet in a jazz band.
He was mildly interested in politics, and described himself as an 'avowed socialist'; he rarely spoke about politics in public, but on one occasion denounced American singer Anita Jane Bryant's campaign against homosexuality.
Marty revealed that he was six years old when he became a lacto vegetarian, meaning that he didn't eat meat, but did eat animal products, eggs and dairy for example.
His auto-biography "Eye Marty: The Newly Discovered Autobiography of a Comic Genius" was only found following his wife's death, and was published in 2012.
Death cause
Marty died from a heart attack on 2 December 1982, in a hotel room in Mexico City; he was shooting for the movie "Yellowbeard", which was later dedicated to him.
Marty's buried at Forest Lawn – Hollywood Hills Cemetery.
Height, eyes and wealth
Marty died aged 48, so would've been 88 today. He had brown eyes and hair, was 5ft 7ins (1.7m) tall and weighed about 150lbs (68kgs).
Marty's net worth was estimated at over $5 million at the time of his death.