• Frances Hardman Conroy was born in Monroe, Georgia, USA on 15th March 195•
• She has Irish and Latvian ancestry and is an American actress.
• She is best known for her roles in TV series 'Six Feet Under' and 'American Horror Story'.
• Frances has suffered an eye injury due to a car accident during her younger years.
• As of July 2021, her net worth is estimated at more than $4 million.
Frances Conroy Wiki Bio
Frances Hardman Conroy was born in Monroe, Georgia USA, on 15 March 1953 – her zodiac sign is Pisces, she has Irish and Latvian ancestry, and holds American nationality. She's an actress, perhaps known best for having starred in TV series such as "Six Feet Under" and "American Horror Story".
Early life and education
Frances grew up an only child in Monroe – her father, Vincent, was of Irish descent and worked as a business executive, while her mother Ossie was a secretary. Frances expressed interest in acting as a teenager, and her parents encouraged her to take theatre classes. She attended high school in Long Island, New York, while she was also taking acting classes at the Neighborhood Playhouse.
In 1971, Frances enrolled at Dickinson College in Carlisle, Pennsylvania.
During her time there, she started acting and appeared in college theatrical productions. After finishing her first year, she moved to New York City and studied drama at the prestigious Juilliard School, where she was a member of Drama Division Group 6 alongside Robin Williams and Kelsey Grammer.
Theatre career
After occasionally appearing in smaller theatre productions, in the 1970's Frances began performing regularly with theatrical companies, including The Acting Company, playing Desdemona in their production of Shakespeare's "Othello" at the Delacorte Theatre in Manhattan, New York. In 1980, she made her Broadway debut in Edward Albee's "The Lady From Dubuque". In the following twenty years, she was mostly focused on her theatre work, appearing in productions of "Our Town", "The Ride Down Mt. Morgan" and "The Little Foxes", among many others.
Roles in movies
Frances made her debut film appearance in the 1978 romantic comedy "All's Well That Ends Well". In the following year, we saw her star in the Woody Allen's comedy drama "Manhattan", in which she played the role of a Shakespearean actress.
In 1992, Frances starred as Christine Dowes, in the Oscar-winning drama "The Scent of a Woman", directed by Martin Brest, and which also starred Al Pacino, Chris O'Donnel and James Rebhorn. The film is a remake of the 1974 Italian film "Profumo di Donna", which itself is based on the novel "Il Buio e il Miele" ("Darkness and Honey") by Giovanni Arpino. It earned over $134 million worldwide, and aside from an Oscar in Best Actor category for Al Pacino, it won three Golden Globes.
In the following year, she starred alongside Tom Hanks and Meg Ryan in the Oscar-nominated romantic comedy "Sleepless in Seattle", directed by Nora Ephron.
In 2002, Francis appeared in the hit romantic comedy "Maid in Manhattan", following a hotel maid, played by Jennifer Lopez, who was noticed by a Senatorial candidate (Ralph Fiennes) after he sees her wearing an expensive dress. She played Kate Hepburn's mother in the 2004 Oscar-winning biographical drama "The Aviator", written by John Logan, directed by Martin Scorsese, and which also starred Leonardo DiCaprio, Kate Beckingsale and Cate Blanchett.
Although Frances usually plays supporting characters, in 2018 we saw her play one of the leads in the drama "Mountain Rest", in which she played the grandmother of the "Stranger Things" star, Natalia Dyer.
In 2019, she starred as Joaquin Phoenix's overprotective mother in the psychological thriller drama "Joker", written and directed by Todd Phillips, and also starring Robert De Niro and Zazie Beetz. The film is loosely based on DC Comics characters, providing viewers with the unique origin story of Batman's arch-nemesis, Joker aka Arthur Fleck. It was one of the most commercially successful films of 2019, grossing over $1 billion at the box-office worldwide, while Joaquin Phoenix won his first Oscar for his performance in the movie.
Roles in TV series
Frances made her TV series debut in the 1983 biographical mini-series "Kennedy", which starred John Shea, E. G. Marshall and Geraldine Fitzgerald. In the following years, she made an appearance in a number of popular TV series, such as "3-2-1 Contract", "The Twilight Zone" and "Crime Story".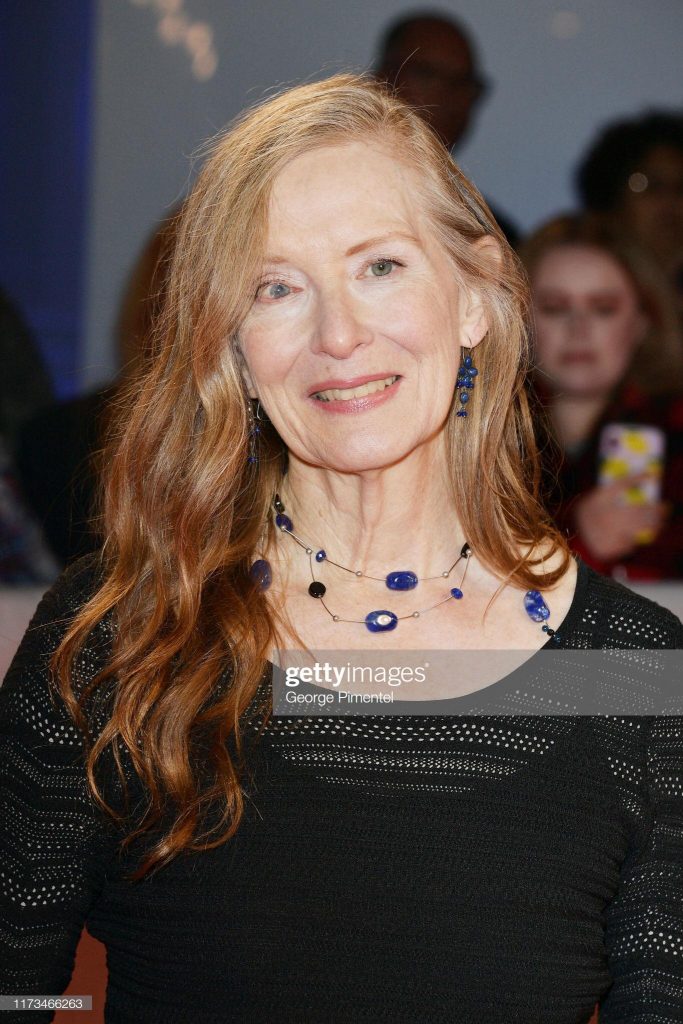 Between 2001 and 2005, Frances played the character Ruth Fisher, in the HBO comedy drama "Six Feet Under", created by Alan Ball, and which also starred Peter Krause, Michael C. Hall and Lauren Ambrose. It's centered on the Fisher family, who run a funeral home in Los Angeles, California. The series received critical acclaim, particularly for its acting and writing, and won six Primetime Emmys.
Between 2009 and 2014, she played the recurring character Loretta in the CBS sitcom "How I Met Your Mother", following the man who tells his two kids about the events that led him to meeting their mother. The series was very popular during its run, and was nominated for 30 Primetime Emmys, winning 10.
In 2011, Frances was cast to play Moira O'Hara in the first season of the horror series "American Horror Story", created by Brad Falchuk and Ryan Murphy.
After the season finished, it was announced by the creators that the series would be formatted as anthology, following a different set of characters in each season. Francis is one of the few cast members who reappeared throughout the entire series, playing different characters in each season.
Frances played Lottie Dottie Da in the 2018 revival season of the cult-classic sitcom "Arrested Development", created by Mitchell Hurwitz, and which starred Jason Bateman, Michael Cera and Portia de Rossi. The series follows the Bluth family, who were previously rich, but now have to readjust to living a normal life after their father was imprisoned. It's recognized for its unique style of humor and clever use of puns, and although it was cancelled after three seasons due to low ratings, it still attracted a cult following, and won six Primetime Emmys.
Awards and accolades
In 1990, Frances won her first theatre award, the Drama Desk Award for Outstanding Featured Actress in a Play, for her performance in "The Secret Rapture". Three years later, she won the Obie Award for her performance in the play "The Last Yankee". For her work in "The Ride Down Mt. Morgan" in 2000, Frances was rewarded with an Outer Critics Award, and nominated for a Toby Award for Best Featured Actress in a Play.
For her performance in "Six Feet Under", she was rewarded with the 2003 Golden Globe for Best Actress in a Television Series Drama, and she also won three Screen Actor Guild Awards in 2002 and 2003.
Love life and husband
Frances has been married to the actor Jan Munroe since 1992. The two are currently living in their house in Los Angeles; they don't have children.
She was previously married very briefly to the film producer Jonathan Furst, as they married in 1980, but divorced later that year, but without details.
Hobbies and interesting facts
Frances regularly practices meditation and yoga, which she believes helps improve her mental and physical health.
She loves watching movies in her spare time, with some of her favorites being "Catch Me If You Can", "Who Framed Rodger Rabbit" and "Patch Adams", while her favorite actors and actresses are Robin Williams, Meryl Streep and Susan Sarandon.
She has been working with numerous non-profit organizations since the launch of her career, and has donated over $200,000 to organizations such as The Red Cross and American Cancer Society.
Eye injury
Frances is recognizable for her left eye being of different color, and slightly more closed than the right eye – in 2014, it was revealed that this was most likely caused by an eye injury she suffered during a car accident in her younger years, the corneal damage caused by the area being hit by a strong force during the accident. She usually conceals her injury by wearing a colored contact, but for her role in the first season of "American Horror Story", the director asked her not to wear it, because the eye injury fitted her character's storyline.
Appearance, age and net worth
Frances is 68 years old. She has shoulder-length ginger hair and green eyes, is 5ft 8ins (1.73m) tall, and weighs around 120lbs (55kgs).
As of July 2021, her net worth is estimated at more than $4 million.