• Jamaican entrepreneur, retired football player and son of Bob Marley.
• Co-founded Marley Coffee in 2009, and House of Marley headphones in 2011.
• Married Brazilian model Barbara Fialho since 2019, and has 8 children.
• Passionate about animals, travelling, tattoos and gym.
• Net worth estimated at over $20 million.
Who is Rohan Marley?
Jamaican entrepreneur and retired Football Player Rohan Anthony Marley was born in Kingston, Jamaica, on 19 May 1972, meaning that his zodiac sign's Taurus. He's perhaps best known for being the son of the late Jamaican singer-songwriter Robert Nesta 'Bob' Marley and Janet Hunt.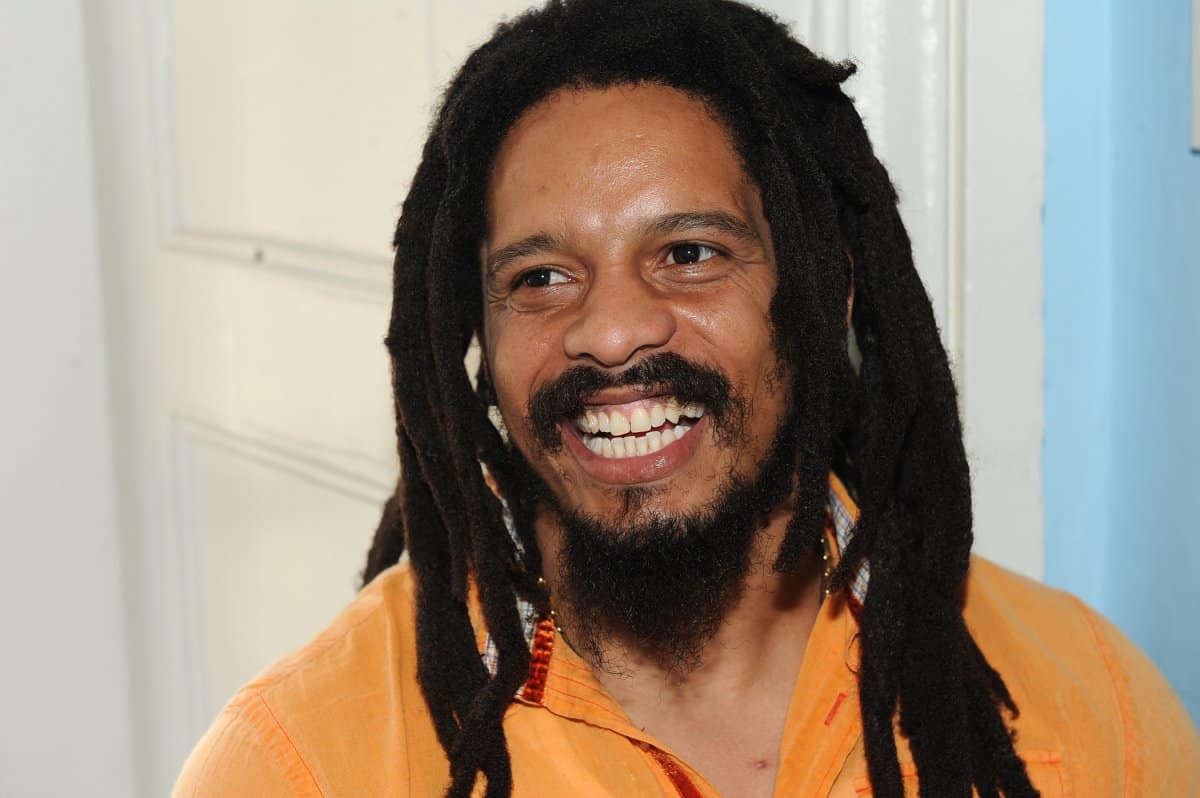 Education and early life
Rohan was raised in Jamaica by his mother Janet Hunt; his father was married to Jamaican singer and entrepreneur Alfarita Constantia Marley when he was born, and Rohan moved to live with Bob and Alfarita at the age of four. After his father died in 1981, he was raised by his paternal grandmother.
Rohan studied at Miami Palmetto Senior High School, and was mostly into playing football during his four years there; he matriculated in 1991 and continued his education at the University of Miami's School of Business. He played linebacker for the university's team, and numbered 95 tackles in the 1993 season.
Rohan graduated with a Bachelor's degree in 1994, and then began playing for the Ottawa Rough Riders of the Canadian Football League.
Rohan's career
Rohan played football until he chose to focus on being a businessman, and in 2009 co-founded the organic coffee plantation and farming business Marley Coffee in the Blue Mountains; most of the coffee used by the company is actually from Ethiopia. The business went public in 2011 as Jammin Java.
Rohan showcased his eco-friendly headphones House of Marley at the Consumer Electronics Show in January 2011, and he's since also begun producing speakers.
He's today also running the charity organization 1Love, founded by his family.
Rohan was featured in the 2010 documentary movie "Motherland", written and directed by Owen Alik Shahadah, and which starred Molefi Kete Asante, Amiri Baraka and Harry Belafonte. It covers African history, culture and politics, and the documentary won a Los Angeles Pan African Film Festival Award for Best Documentary.
Love life and marriage
Rohan was still attending college when he and Geraldine Khawly exchanged vows on 18 March 1993; she gave birth to their daughter Eden in 1994, and their son Nico followed in 1995. Nico began playing for the Washington Commanders of the National Football League (NFL) in 2017. Rohan and Geraldine divorced in 1996.
Rohan and American singer-songwriter and rapper Lauryn Noelle Hill met in 1996, and she gave birth to their first child, son Zion David in 1997. Their daughter Selah Louise Marley was born in 1998, and she's today a successful model and singer; Lauryn and Rohan have three more children: son Joshua Omaru, born in 2001, another son John Nesta who was born in 2003, and daughter Sara, born in 2008. They broke up in 2009 without having married.
Rohan became engaged to Brazilian model Isabeli Fontana in 2013, but they called it off in the same year.
Since 23 March 2019, he's been married to his second wife, Brazilian model and singer Barbara Fialho; their daughter Maria was born in August 2019.
Interesting facts and hobbies
Rohan's followed by close to 500,000 people on Instagram, and has posted nearly 7,000 pictures and videos onto the social media network.
He's a huge lover of animals, with big cats being his favorites, especially lions and tigers.
Rohan's passionate about travelling, especially around Africa – his favorite country to travel to is Sao Tome and Principe.
He enjoys spending his spare time with his children, and they can be seen featured in many of his Instagram pictures. When his former partner Lauryn Hill was sent to jail for three months in 2013 for tax evasion, he took temporary custody over their five children.
Rohan's a fan of tattoos, and has many inked onto both his arms.
He works out at the gym nearly every day, thus his muscular body.
Rohan's favorite actors are Jason Momoa and Willem Dafoe, and some of his favorite movies include "Road to Paloma", "Conan the Barbarian" and "Slumberland".
Height, eyes and net worth
Rohan's age is 50. He has brown eyes and long brown dreadlocks, is 5ft 8ins (1.73m) tall and weighs about 170lbs (77kgs).
Rohan's net worth's been estimated at over $20 million as of January 2023.
Who is his former partner Lauryn Hill?
American singer-songwriter Lauryn Noelle Hill was born in East Orange, New Jersey USA, on 26 May 1975, so her zodiac sign's Gemini. She's considered by many as one of the greatest rappers of all-time, and is perhaps known best for being a member of the hip hop group Fugees.
Lauryn and her older brother Malaney were raised in New Jersey by their mother Valerie Hill who taught English language at a local high school, and father Mal Hill who was a management and computer consultant. She fell in love with music at a very early age, mostly because her parents loved to listen to it when at home; her father was a skilled singer, and mother a pianist.
Rohan Marley and Lauryn Hill Speak Out After Their Daughter, Selah Marley, Shares "Trauma" From Childhood In Video https://t.co/0aQEarsT5j pic.twitter.com/IUzDJ0zheV

— BallerAlert (@balleralert) August 14, 2020
Lauryn studied at Columbia High School, and was a member of its cheerleading squad and track team; she matriculated in 1993 and continued her education at Columbia University.
She and Haitian-American rapper and actor Prakazrel Samuel 'Pras' Michel founded the music group Translator Crew in 1991, and initially performed mostly at high school talent shows. Lauryn launched her acting career in the same year, appearing in an off-Broadway production of "Twelfth Night", and was then cast to play the supporting character Kira Johnson in the soap opera "As the World Turns". The year 1993 saw her appear in the popular comedy movie "Sister Act 2: Back in the Habit", which starred Whoopi Goldberg, and the drama movie "King of the Hill".
Lauryn and Pras renamed their group to Fugees in 1993, and also became romantically involved. Their debut album "Blunted on Reality" came out in February 1994 and peaked at #62 on Billboard Top R&B/Hip-Hop Albums – it was their second album "The Score" which helped them become popular, released on 13 February 1996, and topped the US Billboard 200.
They disbanded in 1997 to focus on their solo careers, but it's widely believed that Lauryn wanted out because Pras married another woman while supposedly in a relationship with her.
Her debut solo album "The Miseducation of Lauryn Hill" was released on 25 August 1998, holding #1 on Billboard 200 for four weeks; she was nominated for 10 Grammies in 1999, winning five, and the same year saw her win four NAACP Image Awards.
Her live album "MTV Unplugged No. 2.0" came out in May 2002, but Lauryn hasn't since released any solo albums. She toured around the world in the remainder of the decade, playing at various venues, including in the Vatican, while she then became focused on raising her and Rohan's children. One of her most recent singles, "Guarding the Gates" was released on 27 November 2019, and was featured in the movie "Queen & Slim".