Who is Michael Eklund?
Michael Eklund is a Canadian award-winning actor, who is best known to the world for playing various villains and anti-heroes in popular films, including as Geoffrey Burton in the film "Errors of the Human Body" (2012), then as Michael Foster in the psychological thriller "The Call" (2013), and as Eadweard Muybridge in the biopic about the famed photographer, entitled "Eadweard" in 2015, among numerous other appearances that have boosted his popularity.
Age, Early Life, Parents, and Education
Michael Scott Eklund was born on 31 July 1962 under the Leo zodiac sign, in Saskatoon, Saskatchewan, Canada.
Of Swedish ancestry, his parents were movie lovers and his mother began taking him to the cinema when Michael was just five years old. This sparked his love for films and acting, which resulted in him joining the high school theater group, and later a local community theater. After high school, he studied painting at the Alberta College of Art in Calgary, but dropped out and moved to Vancouver where he started his acting career.
Career Beginnings
Settled in Vancouver, also known as Hollywood North, Michael secured his first role in 2000 as Officer Miller in the TV series "Dark Angel".
The same year, he was Rhys in the sci-fi film "The Other Side of Being", in which he co-starred with Corina Akeson and Keith Lim. Throughout the 2000s, Michael was building a name for himself with roles in such projects as the television sci-fi crime-drama movie "Deadly Vision" (2002), then the TV crime-drama series "Intelligence" (2005-2007), and in 2008 he appeared in the comedy-drama film "Inconceivable", with Lothaire Bluteau, David Alpay and David Sutcliffe in the lead roles.
Rise to Prominence
With the start of the 2010s, Michale's career received a huge boost, starting with the role of Nick Ducet in the crime-drama series "Shattered", starring Callum Keith Rennie, Brian Markinson, and Camille Sullivan.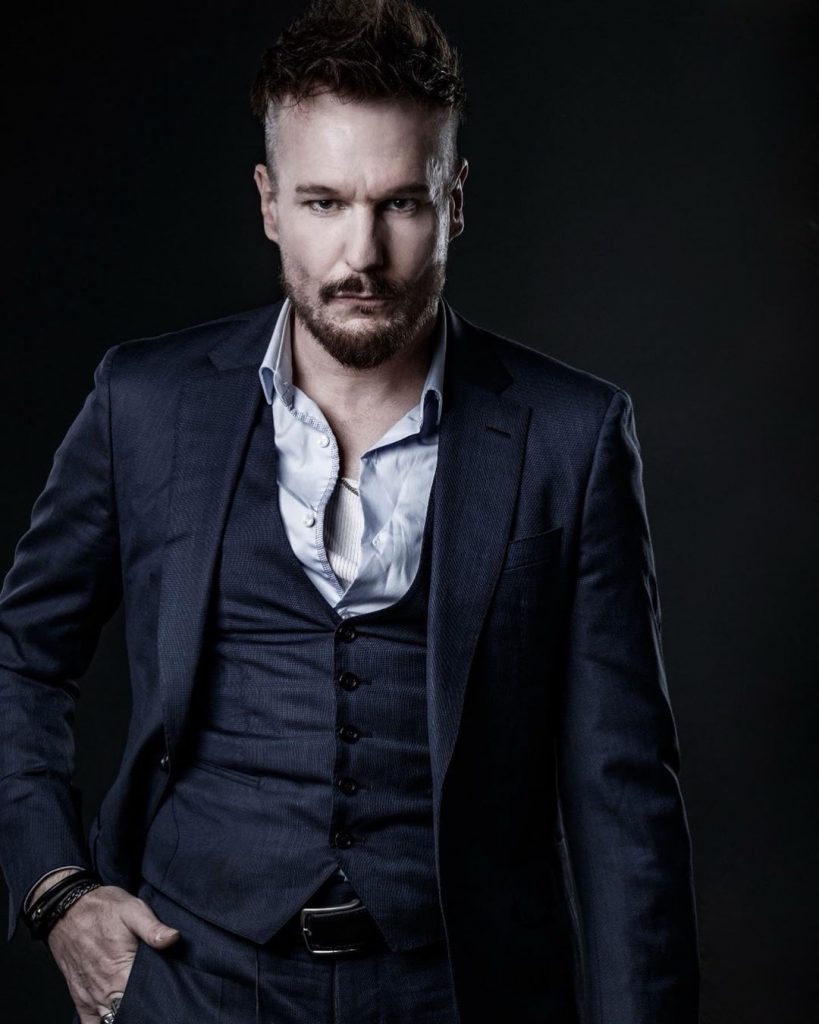 Afterward, he was Kenny in the action film "Tactical Force", with Steve Austin and Michael Shanks in the lead roles, while in 2012 he starred in the horror mystery-drama film "Errors of the Human Body", winning the Best Actor award at the Fantastic Fest and Leo award in the category for the Best Lead Performance by a Male in a Feature Length Drama.
Michael continued with the role of Michael Foster in the film "The Call" (2013), starring Halle Berry, Evie Thompson, and Abigail Breslin, while a year later he was Zane Morgan in the TV series "Bates Motel". In 2015 he secured the role of his career as Eadweard Muybridge in the biopic "Eadweard", he also portrayed Warden Snyder in the film "Vendetta", and featured in the film "Into the Forest" as Stan.
Furthermore, he has several other appearances in 2015, playing Johnny Moon in the film "Mr. Right", and portraying Robert Zorin in the sci-fi action-drama series "Continuum".
From 2016 to 2017 he portrayed Martin in the TV action-adventure comedy series "Dirk Gently's Holistic Detective Agency". Also in 2016, he was selected for the part of Bobo Del Rey in the TV fantasy-western film "Wynonna Earp", appearing in 19 episodes until 2018. He was Mack in the crime-thriller film "Dead Draw" (2016), while in 2017 he starred alongside Rose McGowan and Christopher Lloyd in the horror mystery-thriller film "The Sound",
In 2018 he starred in the horror-fantasy film "West of Hell", alongside Tony Todd and Lance Henriksen, and in 2019 appeared with Liam Neeson, Laura Dern, and Michael Richardson in the action film "Cold Pursuit".
To speak further of his accomplishments, Michael was Detective Zankowski in the horror thriller-drama film "The Sinners" (2020), and later that year starred in the horror film "Bright Hill Road", next to Siobhan Williams and Agam Darshi. Most recently he was Jobe in the film "Welcome to Sudden Death" (2020), then appeared in the pilot of the TV series "Debris" (2021), and will star in the action-horror film "The Farm", with such acting greats as Michael Biehn and Jennifer Blanc-Biehn.
Personal Life, Marriage, Dating
Michael has two failed marriages behind him. He was first married to Erin MacGilvray from 1993 until 2002; they didn't have children , and after the divorce, he began a romantic relationship with actress Megan Bennett. The two married on 28 June 2003, but their marriage couldn't stand the test of time either, as the couple divorced in August 2011; they didn't have children.
Since their divorce, Michael has become more private about his personal endeavors, and is apparently primarily focused on his acting career, rather than finding a life partner.
Net Worth and Awards
Michael has appeared in more than 130 film and TV titles since launching his career in 2000; some of the projects on which he's worked became instant hits that have contributed to his subsequent increase in wealth. He's made appearances as a guest star in a number of TV series, including "Smallville", "Blood Ties", "Supernatural", "Flashpoint" among many others.
According to sources, his wealth has been estimated to be around $1.3 million as of mid-2021. He has won numerous awards, including five Leo Awards for several projects on which he worked, including the UBCP Award for Best Actor in the film "Eadweard" (2015).
Appearance and Vital Statistics
This award-winning actor has brown hair and brown eyes. He stands at a height of 6ft (1.83m), while he weighs approximately 165lbs (75kgs). His vital statistics are currently unknown, though he has a slim figure.
Hobbies, Interests, Trivia
In addition to acting, Michael has several other interests and hobbies, which he practices whenever time permits, including graphic design and photography, which he tends to showcase in his Instagram posts on his official account.
One of his ex-girlfriends motivated him to start pursuing acting as a profession while living in his hometown. He adores portraying villains and main antagonists, and dedicates himself to every role as he is a huge supporter of method acting.
He transforms his looks for every role, therefore you can see him bold, or with grey and blonde hair, among other noticeable differences, such as weight.