• Sam Horrigan is an American actor best known for his role in "Grace Under Fire" and "Brink!"
• He began his career as a child actor in the early '90s with the movie "What If"
• He has battled personal problems, including alcohol abuse, depression, and suicidal thoughts
• He has an estimated net worth of $500,000
• In his free time, he enjoys bodybuilding, running races for charity, magic tricks, and skateboarding
Who is Sam Horrigan?
Sam Horrigan is an American actor still best known to the world as Quentin Kelly in the TV series "Grace Under Fire" then as Val in the film "Brink!" in the late '90s, among many other roles that he has secured during his career.
Early Life, Parents, and Education
Samuel Emmett Horrigan was born on 23 August 1981 in Sacramento County, California USA, the son of Tom Horrigan and his wife Janet. He spent his childhood with his brother Joe in the small town of Davis, where he attended high school, from which he matriculated when he was 15 years old, then enrolled at Glendale City College.
While in high school, he was an avid skater and a member of the Team Rollerblade for three years.
Career Beginnings
Sam's career started in the early '90s when just nine years old, with the role of Sam Slick in the television movie "What If", in which he starred with Andrew Nordborg. He continued with minor roles in such projects as the television drama film "Children of the Dark" and the comedy crime film "Getting Even with Dad", starring Macaulay Culkin, Ted Danson and Glenne Headly, both in 1994.
Rise to Prominence
After his initial appearances, Sam was launched to stardom with the role of Spike in the comedy-sport film "Little Giants", also in 1994, with Rick Moranis, Ed O'Neill, and Shawna Waldron. Then in 1995, he was Xander in the television fantasy adventure movie "Escape to Witch Mountain", starring Elisabeth Moss, Robert Vaughn, and Erik von Detten. Sam continued quite successfully into the second half of the decade, as he portrayed Quentin Kelly in the TV romantic-comedy series "Grace Under Fire", appearing in 39 episodes of the Primetime Emmy Award-nominated series between 1996 to 1998.
In 1998 he starred with Erik von Detten and Christina Vidal in the sports-drama film "Brink!", which is one of his most prominent roles.
Decline and Later Career
With the start of the new millennium, Sam's career began to decline. He was Bart in two episodes of the TV series "Opposite Sex" (2000), then in 2002 he guest-starred in the TV series "Do Over". The following year he played Scott in two episodes of the TV series "Grounded for Life", and also featured in the popular teen-drama series "One Tree Hill".
In 2004, Sam starred in the television comedy movie "Sweden, Ohio", and played Pete in the TV series "8 Simple Rules". Two years later he was a guest in the popular TV mystery-drama series "Desperate Housewives", and played Mike Welsh in the comedy film "Accepted" (2006), starring Justin Long, Jonah Hill and Blake Lively. In 2008 he was Brad Thunder in the comedy film "Bar Starz", while in 2011 he appeared in the television movie "Holiday Engagement".
He hasn't been active in the acting world in the last few years, battling personal problems, and his latest appearances were as Vince in the TV series "School of Rock" in 2016, and Nick in the TV series "Modern Family".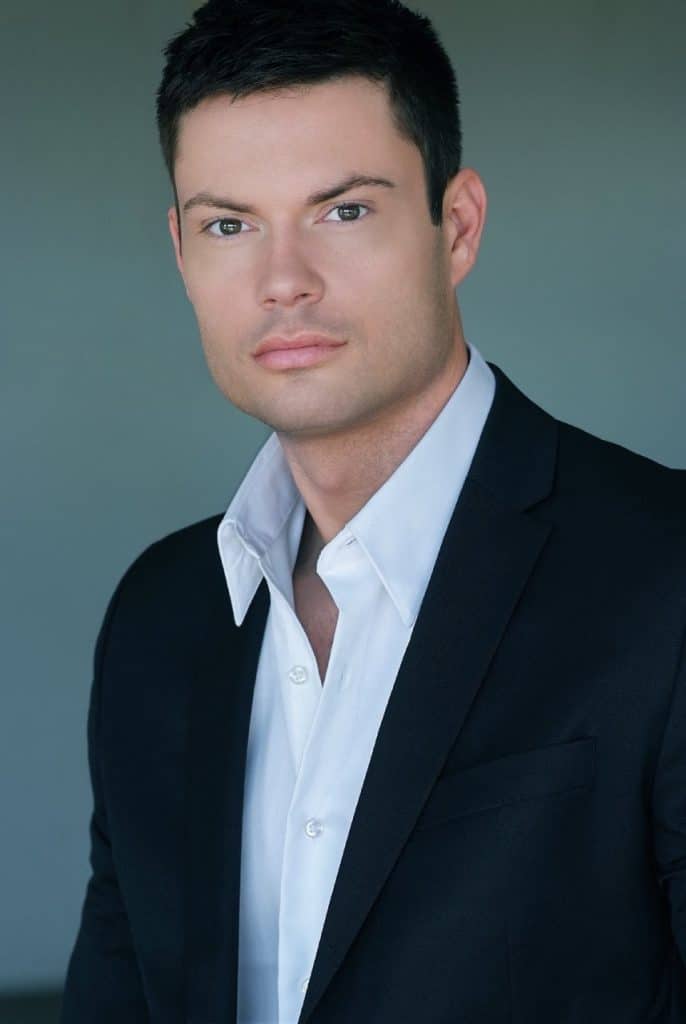 Personal Life, Marriage, Children, Divorce
When it comes to his personal life, Sam has been rather secretive about his personal endeavors, though some intriguing information has surfaced. He was married to a woman named Betty from 2014 until 2019, though he filed for divorce back in 2018. Since then, Sam has spiraled into an alcohol abuse problem, which saw him lose custody over their two children, Hailey and Blake. He is still battling problems with alcohol, mixed with depression and suicidal thoughts, so he doesn't even have visitation rights due to his problems and failure to progress.
He has remained away from the Hollywood industry for the last few years, having been focused on his personal issues, trying to overcome his problems.
Net Worth
As of mid- 2021, Sam Horrigan's net worth has been estimated to be around $500,000, earned through his career as an actor, during which he has appeared in more than 35 film and TV titles.
Appearance and Vital Statistics
This popular actor has dark brown hair and dark brown eyes.
He stands at a height of 6ft (1.82m), while he weighs approximately 158lbs (72kgs). His vital statistics are currently unknown, though he has an athletic figure.
Hobbies, Interests, and Facts
In addition to acting, Sam has developed a few other interests over the years. He is the winner of the Comic-Con Superhero challenge on Beauty and the Geek with his comic superhero character Metro Man. He is also a stuntman, preferring to do all his own stunts in films, which led to a broken rib cage while skating on a Half Pipe on the set of "Grace Under Fire".
He is also into magic tricks, focused mainly on card tricks, and developing some on his own.
Sam is known for his charity work and has collaborated with a number of philanthropic organizations. Since he was six years old, Sam has been involved in various races and since has run in over 100 five-kilometer races. He has stated that he just loves participating in races that raise money for charities.
Furthermore, Sam worked with Generosity Water on building wells in countries that don't have clean drinking water.
You can find Sam often in the gym, as he is a fan of bodybuilding – in the past, he could bench press over 400lbs, 185kgs.