• Nichole Kessinger born in 1988 in Colorado, USA, holds American nationality and is 31-32 years old
• Graduated from Colorado State University in 2013 with a Bachelor's degree in geology and an Associate Degree in Geosciences
• Met Chris Watts in June 2018 and started dating him
• Contacted police and FBI when she realized he lied to her about his alleged divorce
• Went into witness protection program with a new name and identity after the trial
Who is Nichole Kessinger?
Nicole Kessinger came into the center of public attention as the girlfriend of Chris Watts', the murderer who ended the lives of his pregnant wife and their two daughters. She was born in 1988 in Colorado, the USA. Nicole holds American nationality; given that the exact date of her birth is unknown, as of 2021, she might be 31 or 32 years old.
Early life and Career
Not much is known about her early life and background. Her father's name is Dwayne Kessinger. Nichole reportedly attended Colorado State University, from which she graduated in 2013 with a bachelor's degree in the field of geology. Additionally, she obtained an Associate Degree in Geosciences. Nichol began her career working as a bookkeeper, slowly progressing to the position of geology engineer.
Regarding her workplaces, she was associated with Halliburton, one of the largest oil field services company and the environmental consulting and construction company Tasman Geosciences. Later, Nichole started working with Anadarko Petroleum, which is now owned by Occidental Petroleum, a company that engages in hydrocarbon explorations.
How did she meet Chris Watts?
During her employment at the Anadarko Company, Nichole met Chris Watts in June 2018.  At the time, Chris worked as an operator for the company. Reportedly he did not wear his wedding ring and claimed that he is in the middle of divorce proceedings. One month later, Nichole started the romantic relationship with Chris Watts, deeply convinced that his divorce would be soon finalized. However, in August 2018, Chris' pregnant wife and two daughters disappeared.
Was she involved in the investigation?
At the beginning of the investigation, Chris claimed innocence and expressed concern regarding their disappearance. When the news about Shannon and the children's disappearance made headlines, Nichole realized that Chris lied to her about his alleged divorce. Nichole rushed to contact him and clarify the situation; she later told the Post that he showed little to no concern about the disappearances saying he "seemed off" and emotionally unbothered, which prompted Nichole to get in touch with the police and FBI.
She said:" It got to a point that he was telling me so many lies that I eventually told him that I did not want to speak to him again until his family was found. With a pregnant woman and two children missing, I was going to do anything that I could."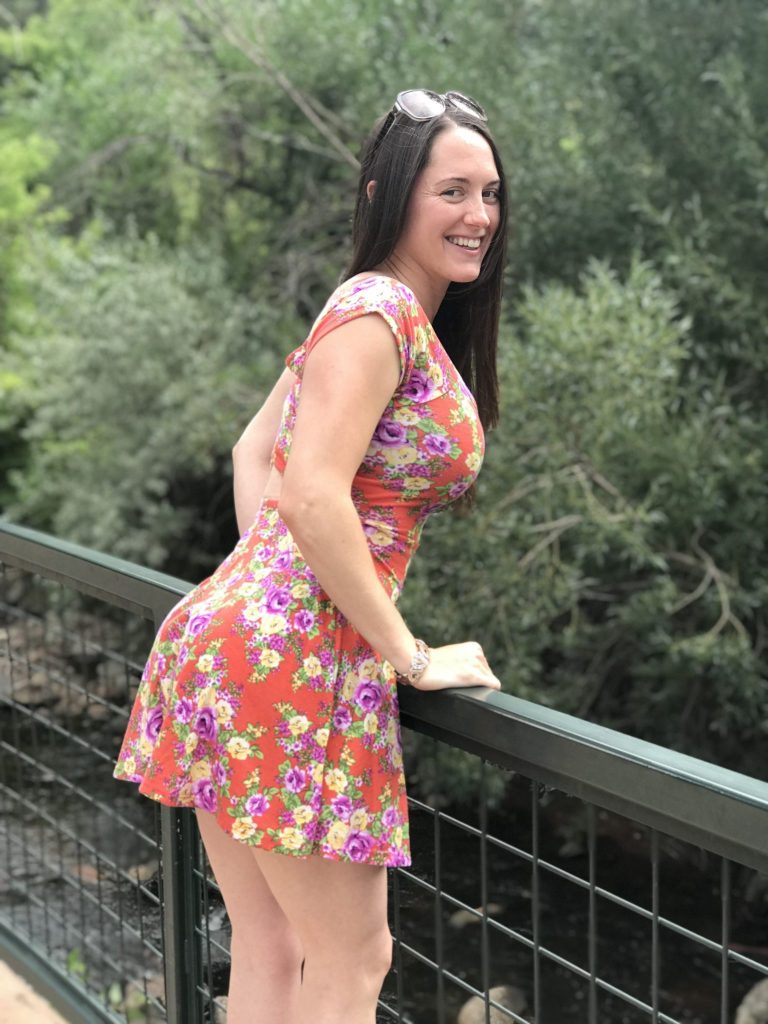 Following the aftermath of the investigation, Nichole disclosed that she was not aware that Chris was still married to Shannon, who was pregnant. Additionally, she claimed that he told her that they were separated and asked to assist him in finding a new apartment where they could start their new life with his two daughters. She disclosed that he did not show any traits of a serial killer; she described him as "soft-spoken" and "a good listener".
Was she involved with the murders?
However, in the two-hour interview with the investigators, the fact that she deleted some messages she had sent to him came into light, casting a shadow of doubt on Nichole's innocence.
She said: "I was just kinda grossed out by him. I didn't know what's going on right now. You just lied to me and I don't wanna see this come over my phone again. So I removed it. I deleted all of his stuff because he lied to me. It was the hurt that made me delete it." Even though there was no particular evidence tying her to the disappearances, many took her behavior during the interview as an unwritten admission of guilt. In the interview she came off as arrogant, self-centered devoid of any empathy and humility which convinced many that she was involved.
Additionally, her story had some loopholes; Nichol searched wedding dresses online even though they dated for two months, she said in the interview:" I was not ready for something serious. I need my space, you need your space".
Nichol also claimed that she always encouraged him to work things out with his wife and spend more time with the kids. Many deemed this as a lousy attempt to portray herself as a good person rather than a heartless mistress. Despite numerous indicators, her involvement could not be proved, and most of these "theories" remain purely speculative.
On the other hand, the fact that she was not charged speaks volumes. While some jumped to point the finger at her, others claimed that during this whole ordeal, she suffered abuse from various media outlets and was portrayed as a "home-wrecker". Nichol adamantly continued to claim that she was not aware of their marital status and Shannon's pregnancy, which was the reason she decided to talk with the police and disclose information.
Chris Watt's Arrested
Just a couple of hours after the interview, Chris Watt was arrested and charged with the murders of his wife and two children. After failing the lie-detector test, he confessed to the murders and subsequently disclosed the locations of their bodies. Chris buried the body of his pregnant wife in a shallow grave at the Cervi Well Site, while the bodies of his two daughters he placed in the oil wells, which contained crude oil. Initially, he claimed that he killed Shannon during a dispute after realizing that Shannon killed Bella and Celeste.
However, this theory did not hold water for long, and a couple of months later, he changed his story. In the second attempt to recount the events, Chris said that he murdered Shannon after disclosing that he wanted to separate.
The temperatures were running high, and he acted in a fit of rage. His daughter witnessed the killing of their mother, and that was the reason he decided to kill both daughters. In one of the interviews with the police, Nichole mentioned that Chris told her that he and Shannon were suffering financially, which might be considered as an additional motive. Other theories suggest that he wanted to start a new life with his new girlfriend, which did not include Shannon.
In a separate interview with a media outlet, Nichol said that she was sure he was guilty beyond doubt. She said:" He's a liar. He lied about everything. If he was able to lie to me and hide something that big, what else was he lying about?"
Chris made a plea deal with the authorities and pleaded guilty in the court: He subsequently received five life sentences without the possibility of parole.
What is her net worth?
The information about her net worth is not available. However, after her affair with Chris came into the limelight, she was fired from her workplace. She additionally said that she fears that she will never have a normal life and find employment due to the scandal.
Where is Nichol now?
Since the interview in 2018, she has not been heard or seen. During the numerous interviews with the police, she expressed her concerns about her reputation, given that most of the media outlets called her "killer's mistress". Additionally, she was dragged through the mud for having an affair with a married man, she said:" I would not be surprised if it's going to be hard to go out in public sometimes for a couple of years." Nichol retreated from public life and reportedly went into a witness protection program with a new name and identity after the trial.