Who is Spencer Treat Clark?
Spencer Treat Clark was born on 24 September 1987 under the zodiac sign of Libra, in New York City, USA. He is a 33-year-old actor and producer, probably best recognized for landing the role of Lucius Verus in the epic historical drama film "Gladiator" (2000), playing Werner von Strucker in the ABC superhero series "Agents Of S.H.I.E.L.D." (2015-2018), and featuring as Adrian Dolan in the TNT crime drama series "Animal Kingdom" (2016-2019).
How rich is he, as of now? Spencer Treat Clark Net Worth
As of mid-2021, Spencer Treat Clark's net worth is estimated at over $1 million, earned through his successful career as a professional actor and producer, working on nearly 40 television and film titles since he launched his career back in the mid-1990s.
Early Life, Parents, Siblings, Nationality, Ethnicity, Educational Background
Spencer Treat Clark spent his early years in his hometown of New York City, where he was raised by his parents; however, there is no information about their names and professions. He has an elder sister named Eliza Clark who is an actress, producer and playwright, probably best known for her work on "The Killing", "Animal Kingdom", and "Y: The Last Man". He holds American nationality and belongs to White Caucasian ethnic group. Regarding his education, Spencer went to Hindley Elementary School, Middlesex Middle School, and Darien High School, all located in Darien, Connecticut.
He then attended and matriculated from the Taft School in Watertown, Connecticut, and upon matriculating, Spencer enrolled into Columbia University in his hometown, from which he graduated with a Bachelor's degree in Political Science and Economics.
Career Beginnings
Spencer Treat Clark started his acting career in 1995, with his debut appearance as Jesse Pomeroy in the CBS thriller film "It Was Him Or Us". Later that year, he played Tom McCarthy in another made-for-TV film, entitled "Long Island Fever", and he then joined the cast of the NBC soap opera "Another World", in which he starred in the role of Steven until its finale in 1999.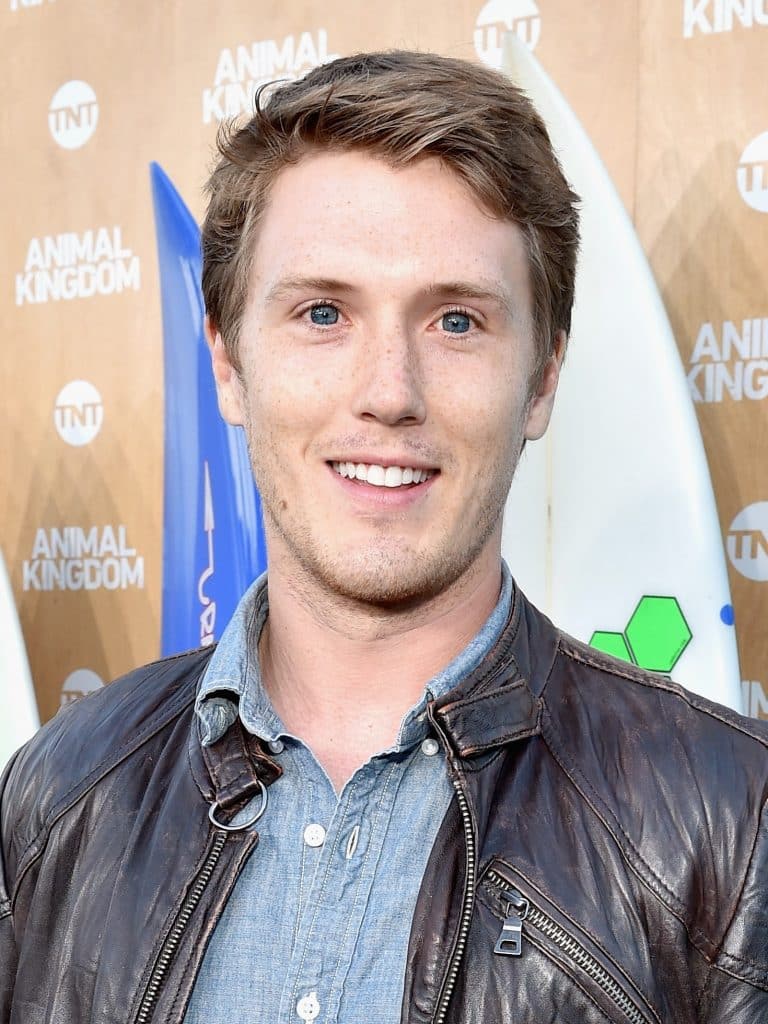 His performance in the series earned him two Young Artist Award nominations for Best Performance by an Actor Under Ten – Television in 1996, and Best Performance in a Daytime Drama – Young Actor in 1997. He then portrayed Grant Faraday in the neo-noir thriller film "Arlington Road", next to Jeff Bridges and Rim Robbins, and featured as 11-year-old Matty Parson in the crime thriller film "Double Jeopardy", alongside Tommy Lee Jones and Ashley Judd. The latter was a box office success with more than $177 million grossed against the budget of $40 million.
Rise to Fame
Spencer Treat Clark landed his breakthrough role in 2000 when he played Lucius Verus in the epic historical drama film "Gladiator", sharing the screen with Russell Crowe and Joaquin Phoenix.
The film was directed by Ridley Scott and received critical acclaim, winning five Academy Awards in such categories as Best Picture, Best Sound, and Best Costume Design. The film was also a huge commercial success since it grossed more than $460 million worldwide on a $103 million budget; Clark was nominated for a Young Artist Award for Best Performance in a Feature Film – Supporting Young Actor.
Spencer's next major role came later that year, with his portrayal of Joseph Dunn in the superhero thriller film "Unbreakable", next to Bruce Willis and Samuel L. Jackson. The film was both a critical and commercial success and was named one of the best superhero films of all time.
It was the first installment of the "Unbreakable" film series, and he would later reprise the role in its third and final installment, entitled "Glass" (2019).
Continued Success
In 2003, Spencer Treat Clark took the role of Silent Ray Harris in the Oscar-winning neo-noir mystery crime film "Mystic River", directed by Clint Eastwood and based on the novel of the same title by Dennis Lehane. He then played Nick Jones in the 2007 independent drama film "Superhero", written and directed by Alan Brown. It was followed by his portrayals of Justin Stillo in the 2009 revenge horror-thriller film "The Last House On The Left", and Timothy in the 2010 thriller film "Camp Hope", alongside Jesse Eisenberg and Andrew McCarthy.
Two years later, he was cast as Borachio in the black-and-white romantic comedy film "Mucho Ado About Nothing", directed by Joss Whedon.
In 2013, he took the roles of Chris in the supernatural horror film "The Last Exorcism Part II", and Nate Towne in the independent thriller film "Deep Dark Canyon". Spencer next had the part of Guiderius in the film version of William Shakespeare's play "Cymbeline", next to Ethan Hawke, Ed Harris and Dakota Johnson, and portrayed Corey in the slasher film "The Town That Dreaded Sundown", directed by Alfonso Gomez-Rejon, both in 2014.
Recent Years
Spencer Treat Clark's next major appearance was in the recurring role of Werner von Strucker in the third and fifth season of the ABC superhero series "Agents of S.H.I.E.L.D." (2015-2018).
The series is based on the Marvel Comics agency S.H.I.E.L.D. which stands for Strategic Homeland Intervention, Enforcement, and Logistics Division, that deals with various threats to international security in the world of superheroes. He then played Mickey in the 2016 thriller drama film "Ice Cream", and later that year he joined the cast of the TNT crime drama series "Animal Kingdom", in which he played the recurring role of Adrian Dolan until 2019. The series was developed by Jonathan Lisco, and based on David Michôd's critically-acclaimed 2010 film of the same title. It follows a Southern California family involved in various criminal activities.
Appearance and Vital Statistics
Spencer Treat Clark has short light brown hair and blue eyes. He stands at a height of 6ft (1.83m), while his weight is around 172lbs (78kgs). Information about his vital statistics, biceps size, and shoe size isn't available.
Personal Life
Spencer Treat Clark isn't very open when it comes to speak about his personal life, since he tends to keep all the details about it far away from the eyes of the public. His current relationship status remains a mystery; however, many believe that he is single at the moment, and focused on his professional career. He currently resides in Los Angeles, California.