• Jane Asher is an English BAFTA-nominated actress, author, and entrepreneur
• Started acting career at 6 years old
• Appeared in films such as "The Masque of the Red Death" (1964) and "Deep End" (1970)
• Published three novels and books on cake decorating, lifestyle, and costuming
• President of the National Autistic Society and vice president of Autistica
• Net worth estimated at $20 million
• Relationship with Paul McCartney and marriage to Gerald Scarfe with 3 children
Who is Jane Asher?
Jane is an English BAFTA-nominated actress, author, and entrepreneur, perhaps best remembered as Francesca in the film "The Masque of the Red Death" (1964), and as Susan in the film "Deep End" (1970), among other roles. Moreover, she is known for her 1960s relationship with Paul McCartney, the legendary guitarist of The Beatles.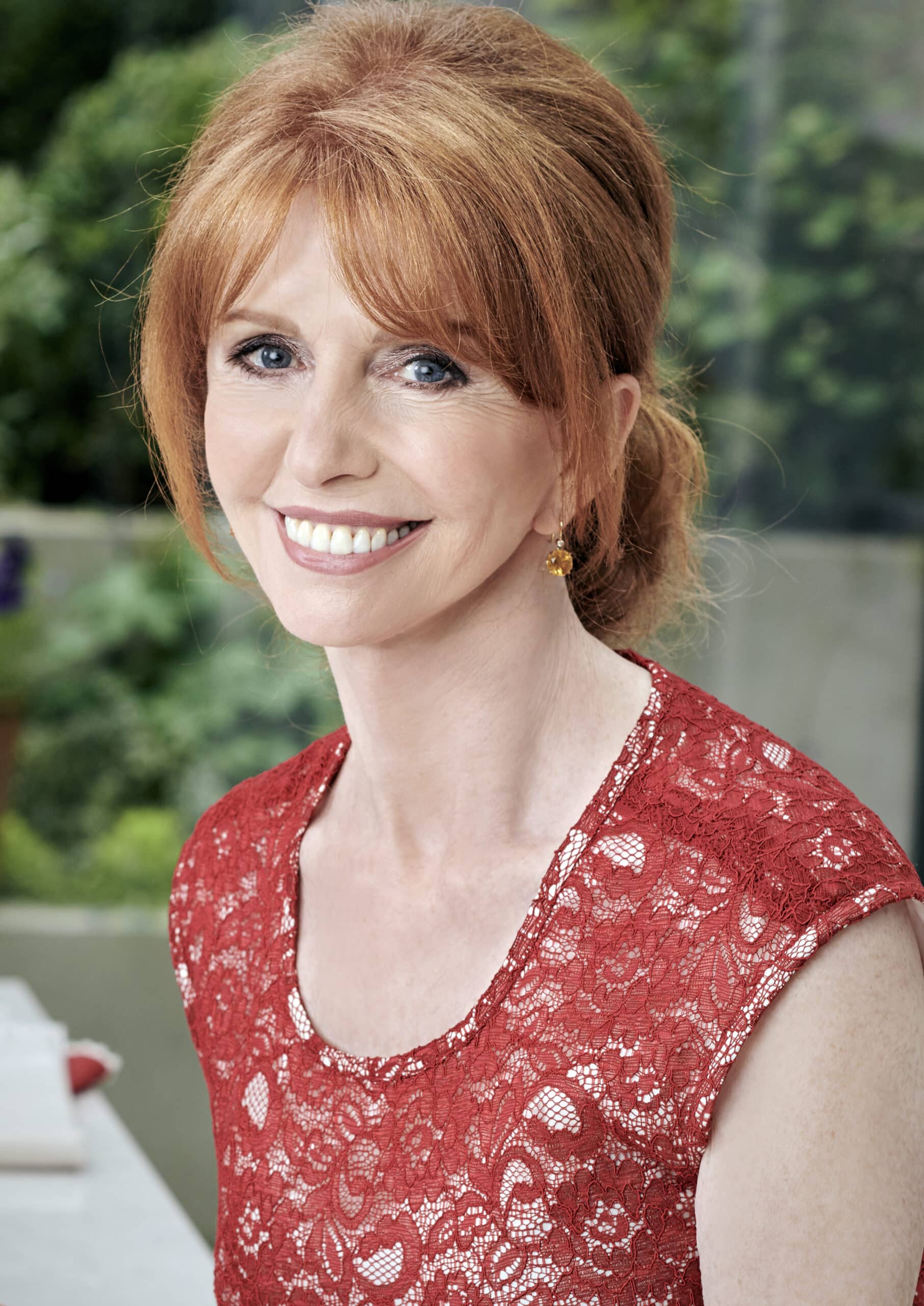 Wiki: Age, Childhood, and Education
Jane Asher was born on 5 April 1946, in Willesden, London, England. She's the daughter of Richard Asher, a consultant in blood and mental diseases at the Central Middlesex Hospital, the man behind diagnosing and naming the Munchausen syndrome, and his wife Margaret Asher, an English music teacher and musician.
Jane attended North Bridge House School, and later Miss Lambert's PNEU School for Girls at Paddington. After this, she studied at Queen's College in Harley Street, London.
Career Beginnings
Jane launched her acting career when she was just six years old, with the role of Nina in the film "Crash of Silence" (1952), after which she made a few appearances as an extra in such projects as "Dance Little Lady" (1954), "Adventure in the Hopfields" (1954), and "The Quatermass Xperiment" (1955), among many others.
She took a more serious approach at the start of the '60s, and began appearing in more prominent roles. She was Hester in the romantic drama film "Loss of Innocence" (1961), which starred Kenneth More, Danielle Darrieux, and Susannah York, and the following year featured in the adventure film "The Prince and the Pauper", which starred Guy Williams and Laurence Naismith, based on the story by Mark Twain about two boys, one a prince and the other poor, as they change places.
In 1964, Jane starred in the horror-drama film "The Masque of the Red Death", about a European prince who terrorizes the local peasantry while using his castle as a refuge against the raging Red Death plague in Europe; the film was based on the short story by Edgar Allan Poe.
Before the end of the '60s, Jane had the supporting role of Annie in the Academy Award-nominated comedy-drama film "Alfie", which co-starred Michael Caine, Shelley Winters and Millicent Martin, written by Bill Naughton and directed by Lewis Gilbert, about a man who starts to understand the consequences of his problematic lifestyle.
Next, she starred in the drama film "The Winter's Tale", co-starring Laurence Harvey and Diana Churchill, and finished the decade with a guest role in the TV horror mystery-drama film "Journey to the Unknown", which starred Stefanie Powers, Carol Lynley and Vera Miles.
The '70s and Continued Success
Jane continued quite successfully into the '70s. She starred in the BAFTA-nominated romantic comedy-drama film "Deep End", written and directed by Jerzy Skolimowski, about a 15-year-old Mike who starts working at Newford Baths, where he becomes obsessed with his colleague Susan.
Two years later, Jane starred in the fantasy horror-mystery film "The Stone Tape", and continued with one-time appearances in such TV series as "The Adventurer" (1973), "Wessex Tales" (1973), "2nd House" (1975), and "Hazell" (1978).
She starred as Lady Joanne Williams in the five-part 1978 TV historical drama series "Hawkmoor", about Welsh folk hero Twm Sion Cati.
The '80s
Jane began the new decade with the role of Cecelia Ryder in the TV series "Brideshead Revisited" in 1981, and then portrayed Katha in four episodes of the TV series "Love is Old, Love Is New" in 1982.
In 1983 she starred in the drama film "Runners", about a father who starts looking for his daughter after she goes missing, refusing to accept that she's dead, co-starring James Fox and Kate Hardie.
From 1985 to 1987, she was Helen in the short-lived TV comedy series "The Mistress", and from 1988 to 1990, she played Faith Ashley in the historical war-drama film "Wish Me Luck", which tells the story of brave women of the Second World War who venture behind enemy lines as undercover agents, co-starring Michael J. Jackson and Kate Buffery.
Jane wasn't very active in the '90s, appearing in only a few projects, including the drama "Closing Numbers" (1993) and the TV mini-series "The Choir" (1995).
The 2000s
Her first major role was as Angel Samson in the long-running TV series "Crossroads" in 2003, while three years later, she was Emperatriz in the award-winning romantic adventure film "The Maidens' Conspiracy". In 2007, Jane portrayed Sandra in the award-winning black comedy film "Death at a Funeral", with Matthew Macfayen, Peter Dinklage and Ewen Bremner in the lead roles, which tells the story of a man who tries to expose a dark secret in regard to the deceased patriarch of a dysfunctional British family.
The following year, jane was Queen Charlotte in the short-lived TV series "The Palace" (2008), while she played Lady Byrne in the soap opera "Holby City" until 2010. Before the decade ended, Jane also portrayed Sally in the TV comedy series "The Old Guys", about two old men who live together, and compete for the affection of their good-looking neighbor Sally, co-starring Clive Swift and Roger Lloyd Pack.
The 2010s and Later Work
She had a slow start in the decade, with a one-time appearance in the TV series "Waterloo Road" (2011), while two years later, Jane portrayed Diana in the award-winning Dan Mazer's romantic comedy film "I Give It a Year".
Then from 2015 to 2016, she had a recurring role in the BAFTA-nominated TV sci-fi drama series "Eve", about a fully sentient 'artificial person' who comes to live with the Clarke family, starring Oliver Woolford, Poppy Lee Friar and Ben Cartwright.
Despite being in her mid-'70s, Jane is still active as an actress. In 2021, she starred in the horror thriller film "Splinter", written and directed by David Bryant, about a man confined to his home after the death of his wife and son, thinking he's being haunted by their ghosts, co-starring Bill Fellows and Michael McKell. Most recently, Jane appeared in the television romantic comedy movie "The Wedding Veil", based on the book by Lori Wilde, and starring Alison Sweeney, Victor Webster, and Lacey Chabert.
On-Stage Work
In addition to her successful on-screen career, Jane has appeared in a number of stage productions. One of her earliest appearances was as Alice in the play "Through the Looking Glass" at Oxford Playhouse in 1959.
Since then, she's featured in such projects as "Peter Pan", performed at Scala Theatre, London in 1961, then "Great Expectations" (1965), in which she was Estella, performed at Little Theatre, Bristol, then she was Perdita in "The Winter's Tale" (1966), Celia in "The Philanthropist" (1971), and the Wicked Queen in "Snow White and the Seven Dwarfs" in 2009. Her most recent stage appearance was in the play "A Song at Twilight" in 2019, at Theatre Royal Bath.
RT Eastbourne_TIC: Theatre Royal Bath Productions presents Simon Callow and Jane Asher in A Song At Twilight By Noel Coward @ Devonshire Park Theatre 🎭Bittersweet, hugely entertaining and full of sharp wit and repartee. Until Saturday 6th April,buy y… pic.twitter.com/9L8hem0bfh

— EastbourneEvents (@EastbourneEvent) April 2, 2019
Other Projects
Jane is a published author, having published three novels – "The Longing, "Losing It", and "The Question". Moreover, she's published books on cake decorating, lifestyle, and costuming.
She is a businesswoman to;.she has her own company that makes party cakes and other sugar crafts for special occasions.
Jane is the president of the National Autistic Society, and is the vice president of Autistica, which is a UK charity that raises funds for autism charities. Furthermore, she is involved with other Autism related organizations, including TRACKS Autism, while she's the patron of the Daisy Garland, a charity that supports children with drug-resistant epilepsy.
Net Worth
According to authoritative sources, Jane Asher's net worth is estimated at $20 million, as of early 2023.
Personal Life, Relationships, Marriage, Husband, Children
At 17 years old, Jane interviewed The Beatles at the Royal Albert Hall in London. After the interview, she went out with Paul McCartney and the two soon commenced a five-year relationship. At first they lived together at Asher's family Wimpole Street town house, then moved into Paul's new home in St John's Wood three years later. She has inspired several of the Beatles' songs, including "And I Love Her", "I'm Looking Through You", "We Can Work It Out", and others.
They became engaged on 25 December 1967, but the two broke up before they took a step forward in their relationship. According to sources, Jane caught McCartney cheating on her after coming home early from an acting assignment in Bristol.
She announced the two had broken up; everyone was shocked by her announcement, and claimed that Paul's adultery wasn't the only reason the two broke up.
She met illustrator Gerald Scarfe in 1971. They married ten years later and welcomed three children, Katie, Alex, and Rory Scarfe.
Appearance and Body Measurements
Jane Asher has brown hair and brown eyes. She stands at a height of 5ft 6ins (1.68m) and weighs 125lbs (58kgs). Her body measurements are unknown.