• Alexis Arquette was a late American actress and transgender activist born in 1969 in Los Angeles, California.
• She appeared in over 70 movies and TV shows, most notably "Pulp Fiction", "Buffy the Vampire Slayer", and "Friends".
• She was awarded a Grand Jury Award for Outstanding Actor in a Feature Film at the 1997 L. A. Outfest for her performance in "Never Met Picasso".
• Alexis was single at the time of her passing and died in 2016 due to cardiac arrest caused by HIV complications.
• Her net worth was estimated to be over $3 million at the time of her death.
Who was Alexis Arquette?
The late American actress Alexis Arquette was born as Robert Arquette in Los Angeles, California USA on 28 July 1969, meaning that her zodiac sign was Leo. She appeared in more than 70 movies and TV series, and is perhaps still remembered for her playing of Fourth Man in the evergreen 1994 crime movie "Pulp Fiction", which Quentin Tarantino wrote and directed, and which starred Samuel L. Jackson, Uma Thurman and John Travolta. It follows the lives of a boxer, gangster and his two hitmen, and the movie won 71 of its 146 award nominations, including an Oscar win for Best Writing, Screenplay Written Directly for the Screen.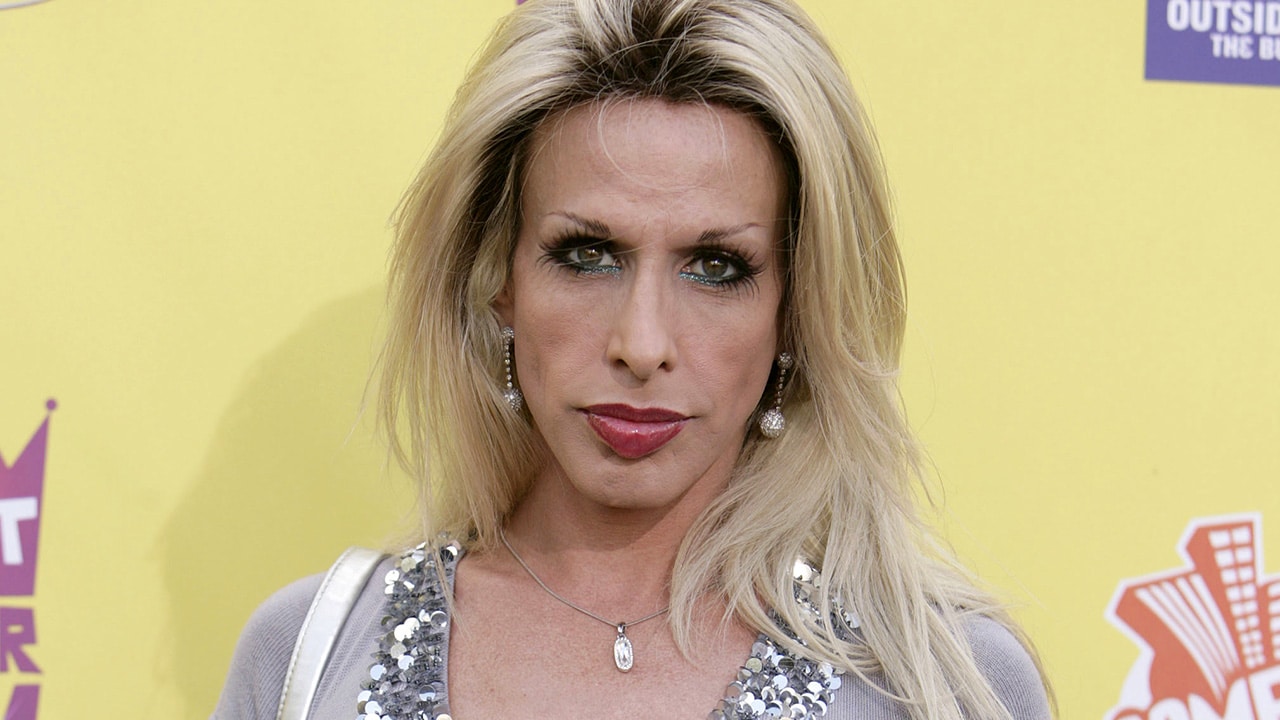 Education and early life
Alexis was raised in Los Angeles alongside her four siblings, by their Jewish mother Brenda Olivia 'Mardi' (nee Nowak) who was an actress, therapist and poet, and their father Lewis Michael Arquette who was an actor and movie director. Alexis' siblings David Arquette, Patricia and Rosanna are today successful actors.
Alexis was 12 when she appeared in The Tubes' music video "She's a Beauty", and then went on to perform comedy as a female impersonator; sometime later in her career, she revealed that she had begun undergoing sex change surgery to female, and completed in 2006.
She studied at a local high school, from which she matriculated in 1987; Alexis then didn't attend college, but remained focused on acting.
Roles in movies
In 1989, Alexis was cast to play Georgette in the drama "Last Exit to Brooklyn", and some of her following roles were in the action "High Score", the drama "Terminal Bliss" and the historical war drama "Gavre Princip – Himmel unter Steinen", all released in 1990.
In 1992, she was cast to play Vampire DJ in the popular fantasy action comedy "Buffy the Vampire Slayer", which Fran Rubel Kuzui created, and which starred Paul Reubens, Donald Sutherland and Kristy Swanson. It follows the life of teenager Buffy Summers who's learned that she's destined to become a vampire slayer – the film was nominated for a Fangoria Chainsaw Award for Best Actress (Kristy).
Some of Alexis' other notable performances in the '90s were in the 1993 war horror "Grey Knight", the 1995 thriller "White Man's Burden", and the 1998 fantasy horror thriller "Children of the Corn V: Fields of Terror".
In 2002, she portrayed Michael in the romantic comedy "The Trip", written and directed by Miles Swain, and which starred Larry Sullivan, Steve Braun and Ray Baker. It follows the lives of two men who've been in love for 11 years, and the movie won three of its four award nominations. Alexis could then have been seen playing supporting characters in the 2003 action comedy "Killer Drag Queens on Dope", the 2005 biographical sports drama "Lords of Dogtown", and the 2007 music video "Robbie Williams Feat. Pet Shop Boys: She's Madonna".
She had only a couple of other film roles prior to her death, with her three final having been in 2013 in the comedy "Getting Back to Zero" and the short biographical drama "Fire Island '79", and the 2014 romantic comedy "Blended".
Roles in TV series
Alexis' debut TV series role was her playing of John Barrymore in the 1989 episode "Contact" of the crime science fiction "Alien Nation", and she was then cast to appear in a 1991 episode of the romantic comedy "American Playhouse", and a 1995 episode of the comedy "Roseanne".
In 1999, Alexis played Cleo in three episodes of the action "The Strip", created by Alfred Gough and Miles Millar, and which starred Sean Patrick Flanery, Guy Torry and Joe Viterelli; it follows police detectives Jesse Weir and Elvis Ford who've just quit their jobs, and have been approached by the owner of Caesar's Palace who wants them to become his 'troubleshooters'. Alexis could then have been seen appearing in an episode or two of the romantic drama "Felicity", the comedy "Beggars and Choosers" and the action adventure "Xena: Warrior Princess".
She went on to appear in only three TV series prior to her death: in the 2001 episode "The One with Chandler's Dad" of the sitcom "Friends", the 2005 episode "Lips Are Lips" of the crime thriller "Wanted" and the 2008 episode "The Great Ashby" of the comedy "Californication".
Other credits
Alexis worked as a storyboard artist on the 1991 adventure crime comedy movie "Motorama".
She produced the 2003 action comedy film "Killer Drag Queens on Dope".
Some of the talk-shows in which Alexis made a guest appearance were "Entertainment Tonight", "Larry King Live" and "Road Dogs".
Awards and nominations
Alexis won a Grand Jury Award for Outstanding Actor in a Feature Film at the 1997 L. A. Outfest, for her performance in "Never Met Picasso".
She was also nominated for a 1994 Fangoria Chainsaw Award for Best Actor, for "Jack Be Nimble".
Love life and boyfriends
Alexis preferred to keep the details of her love life to herself, but there are two men who are believed to be her former boyfriends. Most of her fans think that she was in a relationship with Robert Dupont, an American non-celebrity man with whom Alexis was spotted spending time on multiple occasions; they were together for around a year prior to splitting ways.
It's also thought that she once dated famous American actor Jared Leto; he's had roles in more than 40 movies and TV series, and won a 2014 Oscar for Best Performance by an Actor in a Supporting Role, for "Dallas Buyers Club". Alexis and Jared were also spotted spending time together, but neither had addressed the rumors of them being romantically linked.
Alexis was single at the time of her passing, didn't marry or have children.
Alexis Arquette, actress and sister to Patricia and David Arquette, dies at 47 https://t.co/KUzLQY5fsI pic.twitter.com/Zp5tQzhzfv

— Variety (@Variety) September 11, 2016
Interesting facts and hobbies
Alexis was featured on the cover page of the gay men's publication "Genre Magazine", posing as the Hindu god Krishna.
She was also an underground cartoonist, known best for the cartoon" Nico's Mobile Mole" which she created about her best friend American actress Nico Petrakis.
The documentary movie about her life "Alexis Arquette: She's My Brother" debuted at the Tribeca Film Festival in 2007.
Alexis loved to travel, and had been to more than 20 US states for both pleasure and work, and also to many overseas countries, with one of her favorite cities to travel to being Paris, France.
Alexis' favorite actors were Luke Evans and Neil Patrick Harris, while some of her favorite movies included "Fast & Furious 6", "Dracula Untold" and "High-Rise".
How did she die?
Alexis was 18 when she contracted HIV in 1987. He was placed in a medically induced coma in 2016, and died on 11 September of the same year; cardiac arrest caused by HIV complications was the official cause of death.
Appearance and wealth
Alexis was 47 at the time of her death. She had green eyes and brown and blonde hair, she was 5ft 8ins (1.72m) tall and weighed around 135lbs (62kgs).
Alexis' net worth was estimated at more than $3 million at the time of her death.