• Bert Kreischer is an American actor, film producer, director, TV show host, and stand-up comedian.
• He attended Florida State University, where he was referred to as "the top partyer at the Number One Party School in the country".
• He has seven acting credits, seven producing credits, and five writing credits.
• He is married to LeeAnn Kemp, and they have two children.
• He is 48 years old, 6ft tall and has a net worth of over $3 million.
Who is Bert Kreischer?
Bert Kreischer was born in Tampa, Florida USA, on 3 November 1972 – his zodiac sign is Scorpio and he holds American nationality. He's an actor, film producer, director, TV show host, and a stand-up comedian, probably known best for the 2002 romantic comedy movie "National Lampoon's Van Wilder", which is based on his life. The movie was written by David Wagner and Brent Goldberg, directed by Walt Becker, and starred Ryan Reynolds, Tim Matheson and Tara Reid. It follows the most popular boy at college, who decides he doesn't want to graduate after falling in love with a journalist.
Early life, family and education
Bert was raised in Tampa an only child, by his father who was a lawyer, and his mother who was employed in the field of early childhood development.
He became interested in comedy while attending a private high school, at which he and his friends would often come up with jokes and pull pranks. Bert was also interested in playing the guitar… and attending parties. Upon matriculating in 1990, he enrolled at Florida State University at which he stayed for six years, and graduated with a Bachelor's degree in English in 1997. In the same year, the university was ranked the best party school in the US by the college admission services company The Princeton Review, while the monthly magazine "Rolling Stone" wrote a six-page article about Bert, naming him '"the top partyer at the Number One Party School in the country'.
Bert has stated in an interview that he hasn't watched the movie based on his life, but that he won't be suing the people who made it even though he wasn't involved in its making.
Acting credits
Bert has seven acting credits. He made his debut film appearance in 2001 with his portrayal of Mr. Rekcor in the short comedy film "Prepare to Meet Thy God", which failed to attract any attention, then in the same year he was cast to star in the comedy series "Life with David J", but it wasn't picked up by any networks.
In 2004, Bert played Alfred in the episode "Cracking Ice" of the hit crime drama series "The Shield", created by Shawn Ryan, and which starred Michael Chiklis, Catherine Dent and Walton Goggins.
It follows the life of a corrupt police officer in Los Angeles, and the series won 15 awards including two Golden Globes, while it was nominated for 61 other awards.
In 2006, Bert starred as Sam in the short comedy movie "Top Gun Support Group", and he also played a documentary host in the comedy series "Best in Town". His other two credits have been his starring role in the 2007 short comedy movie "Alpha Mail", and his voicing of Rip Hardcore in the episode "Legends/Mall of Duty" of the animated action adventure series "The Loud House".
Writing and producing
Bert has seven producing credits – he made his debut with the 2005 action comedy movie "Hurt Bert", and in 2009, he produced the comedy concert "Bert Kreischer: Comfortably Dumb".
The year 2016 saw him produce another comedy concert – "Bert Kreischer: The Machine" – and two years later, he worked on eight episodes of the comedy talk-show "Something's Burning". His following works were on the 2020 reality comedy series "The Cabin with Bert Kreischer, and the 2021 reality series "Go-Big Show", while he's currently producing the action comedy movie "The Machine".
Bert has five writing credits; he made his debut with the 2015 episode "Battle" of the comedy series "This Is Not Happening", and in 2016 wrote the comedy concert "Bert Kreischer: The Machine". His other credits have been seven episodes of the 2018 series "Something's Burning", the 2018 TV special "Bert Kreischer: Secret Time", and the 2019 talk-show "2 Bears 1 Cave".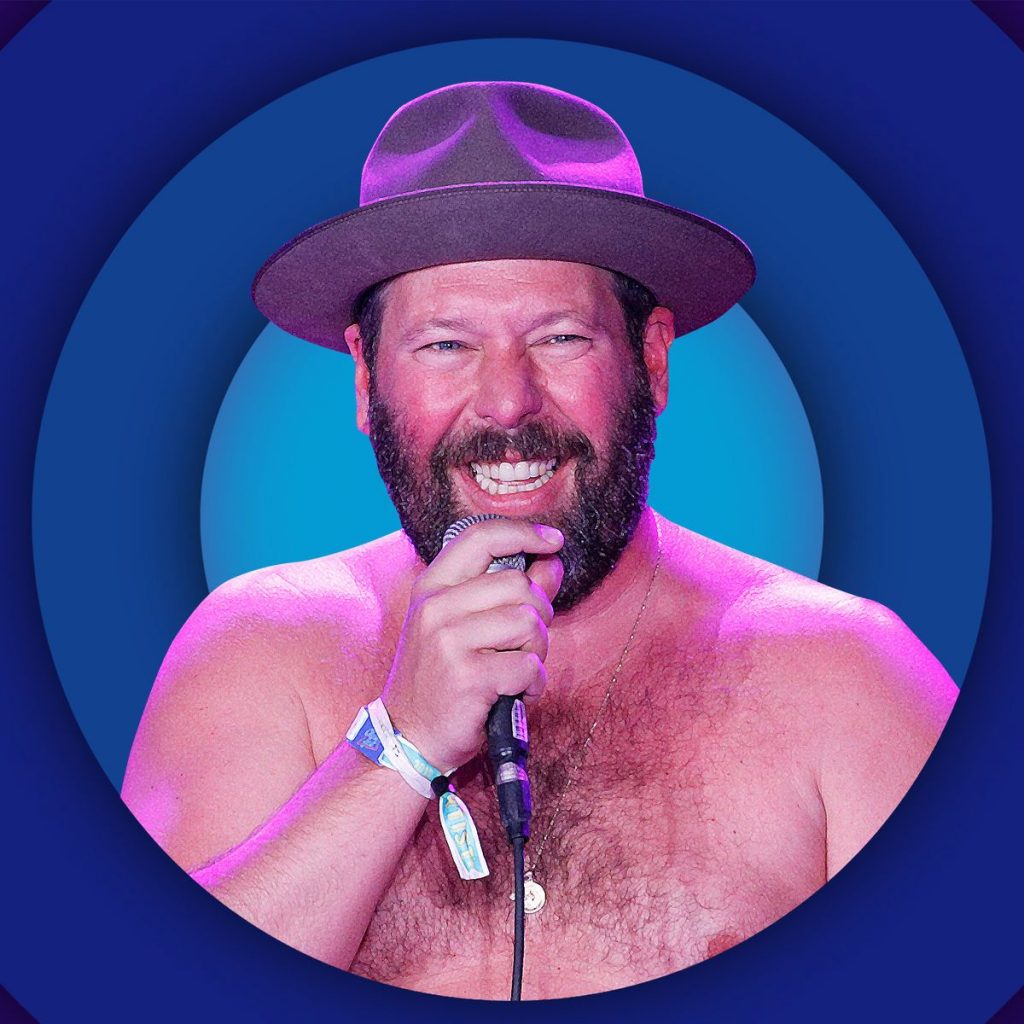 Other credits
Bert has received special thanks for the 2014 documentary movie "Tom Segura: Completely Normal", the 2018 documentary film "Care to Laugh", and the 2020 TV special "Jesus Trejo: Stay at Home Son".
He has been featured in numerous documentaries, such as the 2015 series "Travel Channel Star", the 2020 series "This Is Stand-Up", and another 2020 series "Choose Yourself: The James Altucher Story".
Bert has also made a guest appearance in many talk-shows, such as "Conan", "Jimmy Kimmel Live", and "The Late Show with David Letterman".
Love life and wife
Bert prefers to keep the details of his personal life to himself, but some details regarding his other half LeeAnn Kemp are still known.
The two haven't disclosed when or how they met, but some believe that it was at a party back in the late '90s. They dated for a couple of years before marrying in a private ceremony attended by only their closest friends and family members; LeeAnn has since given birth to their two children.
LeeAnn doesn't like being in the spotlight, and very little is known about her. She has a single acting credit, as she played a nurse in the 2000 short movie "Destiny Stalled", and one writing credit: the 2002 family drama film "The Biggest Fan".
Bert hasn't spoken of any other women he has perhaps been with, so as of March 2021, the family of four seems to be leading a happy life together.
Hobbies and interesting facts
Bert's nickname is 'The Machine', and he's spoken on various occasions about how he got it – according to him, he was on a college trip to Russia when the mafia tried to rob the train, and Bert accidentally helped them.
He's scared of heights, but nevertheless loves to ride roller coasters; he's jumped off the Las Vegas' Stratosphere tower, and been fired from a giant slingshot.
Bert's a bit of an author, having published his book "Life of the Party: Stories of a Perpetual Man-Child" in 2014.
He loves to travel, and his career has taken him to various US states and European countries, while his dream travel destination is still Las Vegas in Nevada.
In his spare time which is mostly late at night, Bert enjoys watching movies starring his favorite actor and actress – Al Pacino and Natalie Portman – such as "Scent of a Woman", the trilogy "The Godfather" and "Leon: The Professional".
Age, height and net worth
Bert's age is 48. He has short brown hair and brown eyes, his height is 6ft (1.83m) and he weighs around 200lbs (90kgs).
As of March 2021, his net worth has been estimated at over $3 million.