• Sandi Graham is the mother of famous rapper and entrepreneur Drake.
• She was a single mother who raised Drake in the Jewish faith.
• Drake had a successful career in acting before rising to fame as a musician.
• He has made millions as a musician and businessman.
• Drake has a son, Adonis, with French painter Sophie Brussaux.
Who is Sandi Graham?
Sandi Graham is a retired Canadian teacher, but is known to the world as the mother of the famous rapper and entrepreneur Drake. She struggled to raise him as a single mom, and for that he now repays her financially and through songs dedicated to her and their life together.
Early Life, Parents, and Education
Born as Sandi Sher on 28 January 1960, in Canada, into a Jewish-Canadian family to parents Reuben and Evelyn Sher, she had a brother who sadly died in 1960. She was raised in the Jewish religion, and has continued to nurture Jewish traditions to this day. There is no information about her educational background.
Personal Life
Sandi met Drake's father in the bar Bluenote where he performed as a member of a band. He asked her for a cigarette, and love was born at first sight.
The two decided to marry after a while, and in 1986 welcomed their son, Aubrey Drake Graham. However, problems started brewing in their relationship, and in 1991 the couple divorced. Sandi won custody over Drake and continued on in life of a single mother. For the better part of her life, she worked two jobs to provide for herself and her son, as a teacher and a florist. She raised Drake in Jewish faith, including having a Bar Mitzvah for his 13th birthday. She and Drake have built a strong bond, and the majority of his songs have been dedicated to her; she is now residing in Toronto, leaving a peaceful life, enjoying the luxury of her son's successful career.
Drake Biography
Drake was born on 24 October 1986, in Toronto, Ontario Canada, to an African-American father and Jewish-Canadian mother. His parents had a rather turbulent marriage and divorced when he was five years old.
His father was a drummer in a band playing with Jerry Lee Lewis and often traveled with the band back and forth between the US and Canada, but it was drug-related actions later which led to a divorce. Drake's mother got custody, though he would often spend summers in Memphis, Tennessee, his father's hometown, but once his father was incarcerated, he lived permanently with his mother, settling in Weston Road, a working-class neighborhood, living there until he was in sixth grade. While there he played minor hockey for the Weston Red Wings, but eventually moved to a richer neighborhood, Forest Hill, living in a rented two-story house with house owners on the top floor, his mother on the first floor, and Drake having a room to himself in the basement; as he says, they couldn't afford a better place.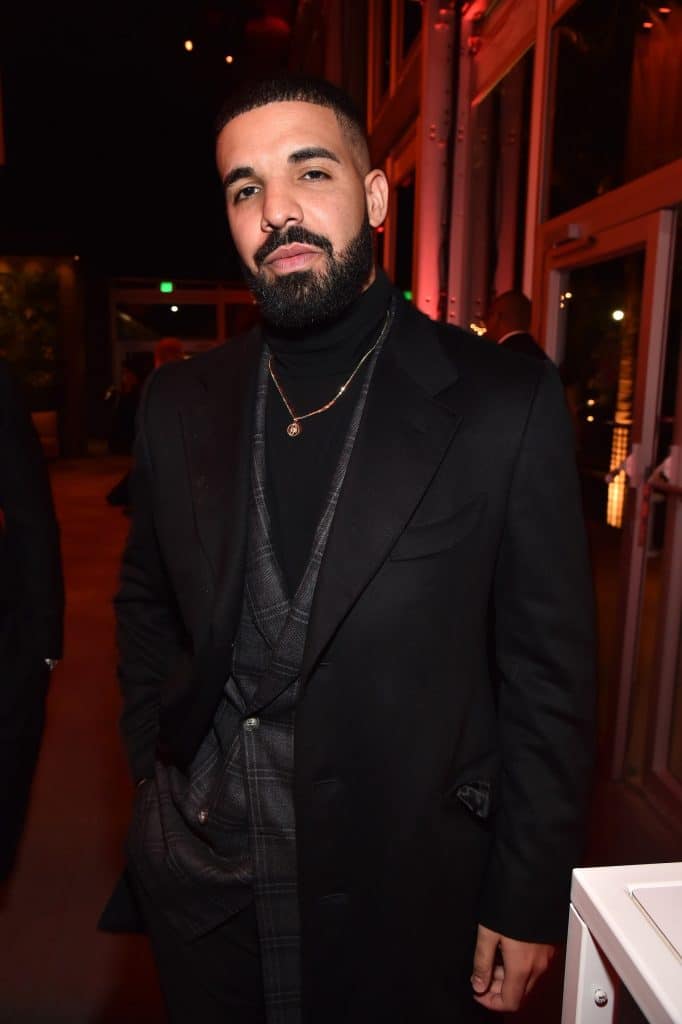 He went to Forest Hill Collegiate where he showcased acting talent, appearing in a few school productions. Still, he continued his education at Vaughan Road Academy in the Oakwood-Vaughan neighborhood, however, his racial and religious background was a problem there, as racial slurs became a part of his everyday life at school. At the time, his acting career began developing at a rapid pace, and as he didn't have enough time for school and career, he decided to drop out of school and focus on acting. Nevertheless, he returned later and graduated in October 2012.
Acting Career
Before chasing musical aspirations, Drake was an actor. Introduced to an agent by a school friend, Drake was 15 at the time when he was selected for the role of basketball prodigy Jimmy Brooks in the popular teen drama series "Degrassi: The Next Generation", from 2001 to 2009, appearing in 145 episodes of the Primetime Emmy Award-nominated series.
In addition, Drake appeared in several other features, including the role of Fish in the television film "Conviction" in 2002, and the romantic comedy-drama film "Charlie Bartlett" in 2007. However, since acquiring world fame as a musician, Drake has rarely been involved in the acting world, though he provided the voice of Ethan in the animated film "Ice Age: Continental Drift" (2012).
Musical Career Beginnings
Drake's interest in music began in the mid- 2000s, following the success of Jay-Z, using it as an inspiration. His first mixtape, "Room for Improvement" was released in 2006, and featured the likes of such musicians as Trey Songz and Lupe Fiasco, while he had help producing it from Boi-1da and Frank Dukes. The mixtape sold 6.000 copies, enough to support Drake's second mixtape, "Comeback Season" (2007).
The song "Replacement Girl", a duet with Trey Songz,  stood out and became a hit, for which they shot a music video. He was on the way to success, and joined Lil Wayne on a tour, during which they recorded several songs, such as "Forever", "Ransom", and "Brand New".
Though Drake was still out of contract, talk about him signing with Young Money Entertainment intensified when his next mixtape, "So Far Gone" was released in 2009. Several labels started a bidding war over Drake's signature, and he eventually signed with Young Money, and went on a tour with the rest of the artists signed to the label in July 2009.
Rise to Stardom
Once signed with the Young Money Entertainment, Drake started planning the release of his debut studio album, and after a couple of pushbacks, it was released on 15 June 2010.
The album became a complete success, topping charts in Canada and in the US where it achieved platinum status. It spawned such hits as "Find Your Love", "Over", and "Miss Me", among other songs, the start of Drake dominating the rap scene of the 2010s. He released four albums more, and every one of them topped charts in both Canada and US, and other countries as well. His second studio album, "Take Care" was released in November 2011 and achieved six times platinum status in the US, selling more than two million copies. "Nothing Was the Same" album followed on September 24, and with four times platinum status, became one of his best-selling albums to date. Before the release of his fourth album, Drake worked on his mixtape "If You're Reading This It's Too Late", which also reached the top of the US and Canadian charts, and sold a million copies.
The follow-up was the album "Views", which is his most successful album to date with multiple platinum status' in Britain, Australia, the US and Canada as well. Since then, Drake has released one album more for the Young Money Entertainment, "Scorpion" in 2018, before switching labels, signing with OVO Sound and Republic. He is now awaiting the release of his latest studio album "Certified Lover Boy", set for later this year.
Other Projects
In addition to acting and music, Drake has become a successful businessman. He has a number of endorsements to his name, including Sprite, then Burger King, and Whataburger. Between June 2016 and June 2017 he was one of the highest-paid celebrities, thanks to various business partnerships which equated to $94 million pre-tax earnings.
He has his own label, "OVO Sound", which he co-founded with Oliver El-Khatib and producer Noah's 40' Shebib in 2012. Furthermore, he has signed an exclusive deal with Apple for the Apple Music launch for a fee of $19 million, thus becoming the figurehead of the platform. Due to this, his music is now available on Apple Music before other streaming platforms.
He also has contracts with Nike and Air Jordan, and is the owner of Virginia Black, a bourbon-based whiskey. Moreover, Drake is the brand ambassador for the Toronto Raptors, the National Basketball Association franchise, helping redesign the image of the team, and also designing the clothing line. He's hosted the annual "Drake Night" segment with the organization since 2013.
Chicken wings and fries we don't go on dates pic.twitter.com/wAw95HNb7f

— Drake Direct (@DrakeDirect_) May 27, 2021
Personal Life
From 2009 to 2016, Drake was involved with Rihanna in an on-and-off relationship, and has released songs about their romance in every one of his albums.
He has a son with French painter and former model Sophie Brussaux, named Adonis and born in October 2017. Their relationship was kept secret, and her pregnancy, while several tabloids wrote about it in 2017. Drake confirmed that he's the father of Adonis, with a song on his album "Scorpion".
Drake Net Worth
As of mid- 2021, Drake's net worth has been estimated to be around $180 million, earned through his successful career in music and business endeavors. He owns a 35,000-square foot $100 million-valued estate which he calls "The Embassy"; it was built from the ground in 2017. In addition, he owns a house in Hidden Hills, California USA, and a condo adjacent to the CN Tower in Toronto.