• Born in Rome in 1962, adopted by Carroll and Nancy O'Connor
• Diagnosed with Hodgkin's lymphoma at 16 and survived
• Acted in the series "In the Heat of the Night"
• Married Angela Clayton in 1992 and had one son
• Committed suicide in 1995 due to drug addiction; Carroll O'Connor lobbied for the 'Drug Dealer Liability Act' after his death
Who was Hugh O'Connor?
Fans of the series "In the Heat of the Night" are certainly familiar with the character of Lieutenant Lonnie Jamison, a friendly and approachable person, who loved his Corvette. The actor who played this role was young, aspiring actor Hugh O'Connor, whose death caused many controversies and rumors.
If you are one of those who would like to know more about his life and the untold truth about his death, you are in the right place.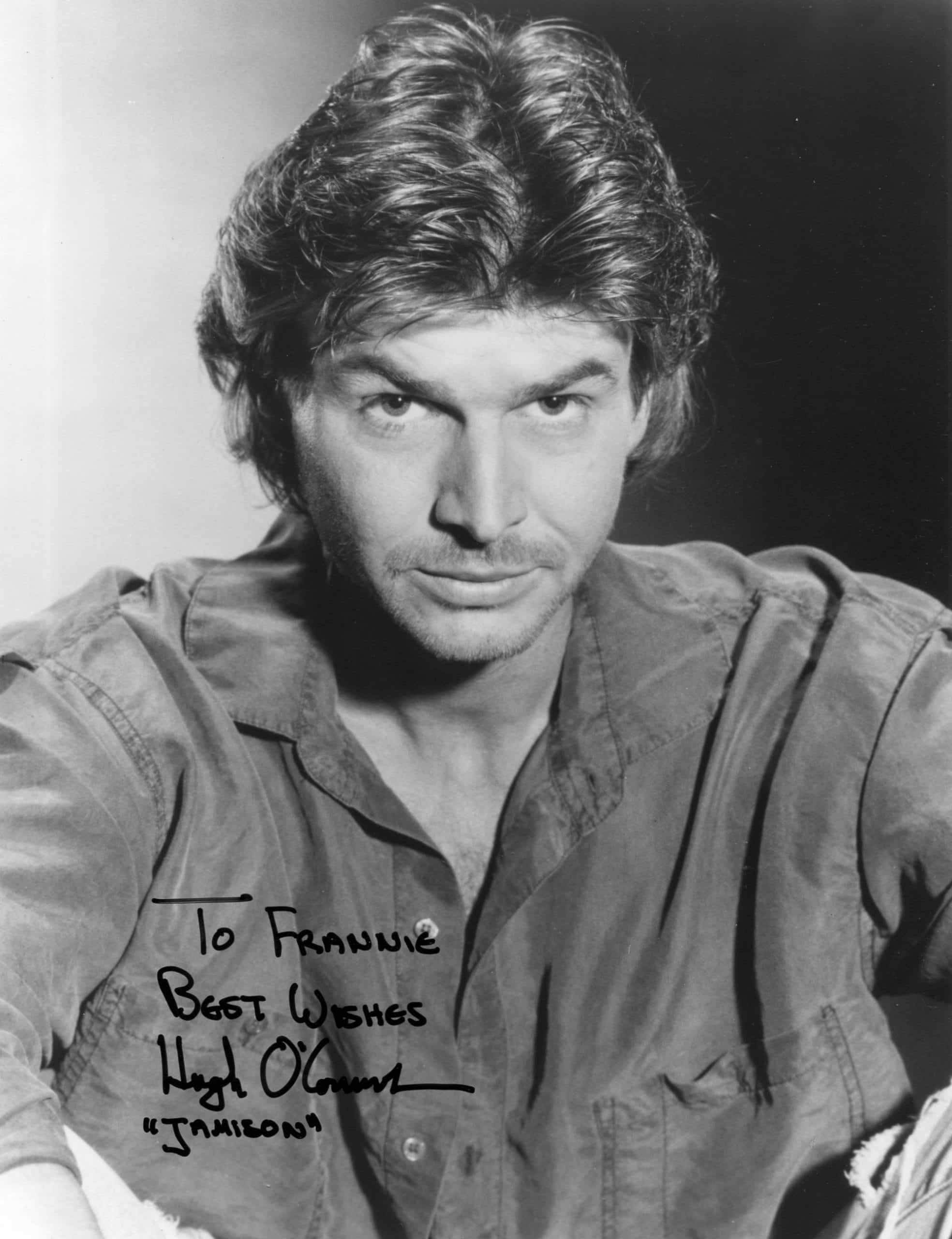 Early life, family, and education
Born in Rome, Italy on 7 April 1962, when he was just six days old, the famous actor Carroll O'Connor and his wife Nancy, adopted him, and named Hugh Edward Ralph O'Connor, after Carroll's late brother.
Aged 16, Hugh was diagnosed with Hodgkin's lymphoma, a type of blood and lymph tumor. He underwent two surgical operations and chemotherapy, and luckily survived the cancer.
Speaking of his educational background, he attended a local high school, and upon matriculating in 1980, he didn't go to college but began working as a courier on the set of the series "Archie Bunker's Place", in which his father starred.
Acting career
Hugh made his acting debut as James Flynn in the 1985 TV movie "Brass", a crime drama starring his father Carroll O'Connor, and Lois Nettleton. In 1988, Hugh was cast to play Lieutenant Lonnie Jamison in the series "In Heat of the Night", also starring his father, Alan Autry and David Hart.
The series followed the story of the police forces in Sparta, Mississippi, about their cases and adventures, but also about their lives. It had 10 award nominations and won four, including one Primetime Emmy for Outstanding Lead Actor in a Drama Series, which Carroll O'Connor won for playing Bill Gillespie.
Hugh's character joined the police department, working for Chief Bill Gillespie, and at the beginning was just a background character. Hugh soon become one of the main protagonists, and made an appearance in 146 episodes from 1988 until 1995.
THROWIN' IT WAY BACK: @Mariska Hargitay (Audine Higgs) with Carroll O'Connor and Hugh O'Connor — on location: Hammond, La., for the filming of the season 1 finale episode, "…And Then You Die." #InTheHeatOfTheNight #ThrowbackThursday pic.twitter.com/MROfCLMjL8

— ithotn_fanclub (@ithotn_fanclub) July 2, 2020
During the 1994-1995 season, four TV movies were produced as a continuation of the series, and are regarded as the show's eighth season. The fourth one, "Grow Old Along With Me", premiered two months after Hugh's death, and was dedicated to his memory.
Love life and wife
Hugh met his future wife, Angela Clayton, on the set of the series "In the Heat of the Night", while she worked as a wardrobe assistant. The two married on 28 March 1992, and their son Sean Carroll O'Connor was born in 1993.
Angela and Hugh were in marriage until his death. In one of his interviews, Carroll said that Angela loved his son 'terribly'.
How did he die? Cause of death
After he survived cancer as a teenager, Hugh had been taking prescription drugs so he could deal with the pain, however, later he began using harder drugs. His family took him to rehabilitation clinics several times, but he never conquered his addiction.
On 28 March 1995, on the third anniversary of his and Angela's marriage, Hugh called his father and told him that he is going to end his life, since he couldn't beat his drug addiction. Hugh's wife called the police, but they arrived a few minutes after Hugh shot himself. He was aged 32 when he committed suicide at his and Angela's home in Pacific Palisades, California.
Hugh's body was cremated, and his ashes were first buried at the Church of Saint Susanna in Rome, later moved to the Pontifical North American College's mausoleum, also in Rome. Today, Hugh has a cenotaph at the Church of Saint Susanna.
Six months before Hugh committed suicide, his wife Angela told Carroll that a man named Perzigian was the one who supplied cocaine to Hugh. Carroll hired a private detective to investigate, and a few days before Hugh's death, Carroll called Perzigian and told him to stop selling drugs to Hugh.
Carroll went to the Los Angeles Police Department, presented the evidence gathered by the private detective, and requested that Perzigian be arrested – Hugh shot himself the day before the latter was arrested; Carroll publicly identified him as the man responsible for his son's death.
Carroll lobbied the state of California after Hugh's death to pass a law allowing family members of addicts or anyone injured by drug dealers, including employers, to sue for treatment and rehabilitation costs.
The law went into effect in 1997, and is known as the 'Drug Dealer Liability Act'. Today it's become law in 16 states and the US Virgin Islands.
Briefly about his father Carroll O'Connor
He was a five-time Primetime Emmy-awarded actor, who is probably most remembered as Archie Bunker in the series "All in the Family". Carroll O'Connor was born on 2 August 1924 in New York City, and was raised in the heavily Jewish community of Forest Hill, a borough of Queens, New York City.
Upon matriculating from high school in 1942, he joined the US Merchant Marines, and four years later after the end of World War Two, enrolled at the University of Montana, where he became interested in theater. During one of his amateur plays, he met his future wife Nancy. Carroll moved to Ireland, where he finished his studies at University College Dublin, graduated with a Bachelor's degree in English literature, and launched his acting career soon afterwards.
Carroll made his acting debut as Donagh Brosnan in the 1951 movie "The Whiteheaded Boy", and that same year he married Nancy. Carroll had over 80 acting credits to his name, and besides the aforementioned role, starred in numerous TV movies.
His last role was his portrayal of Marty O'Reilly in the 2000 movie "Return to Me", which brought him the MovieGuide Award for Most Inspiring Performance in Movies. During his career, he had 15 award nominations and won 11, including already mentioned Primetime Emmys – his role as Archie Bunker brought him four Primetime Emmys.
Speaking of his personal life, he hasn't been the subject of any rumors or controversies. He stayed in marriage with Nancy until his death on 21 June 2001 at the age of 76 from a heart attack. Nancy died in 2014.
At the time of his death, Carroll's net worth was estimated at over $25 million. Nancy inherited his fortune, and after her death, Hugh's son, Sean, inherited everything.