Victoria Osteen:
• Known best as Joel Osteen's wife
• Born Victoria Iloff in 1961 in Huntsville, Alabama
• Attended University of Houston, but never graduated
• Co-Pastor of Lakewood Church in Houston, Texas
• Hosts a one-hour broadcast program airing on Daystar Television Network
• Est. net worth of $100 million with husband Joel Osteen
• Published a number of books concerning children, her marriage to Joel and self-help
When describing Victoria Osteen, two things instantly come to mind – author and pastor. Victoria Osteen is a devout Christian, and co-pastor of the popular Lakewood Church in Houston, Texas USA. She is known best as Joel Osteen's wife.
Learn more about Victoria Osteen, her personal life and career path in this detailed biography.
Early Life, Family, Educational Background
The Victoria Osteen we now know was born as Victoria Iloff, on 28 March 1961, in Huntsville, Alabama USA, to parents Georgine and Donald Iloff. Donald was a mathematician with General Electric in a team led by German scientist Werner Von Braun, while Georgine was a jeweler.
She lived with her parents and elder brother Donald Iloff Jr. near the Marshall Space Flight Center, due to their father's involvement in scientific projects.
In 1963, Victoria's father accepted a position with the National Aeronautics and Space Administration (NASA), and the change of jobs required that the entire family move to Houston, Texas. They settled down in the south-eastern part of Houston, near the Johnson Space Center, the NASA branch where Donald Iloff worked. Victoria and her brother Donald Jr. grew up in this neighborhood, never leaving even when they became adults.
The Iloff parents were always involved in church activities, and encouraged their children to follow in their footsteps. The family attended the Church of Christ, where Georgine served as a Sunday School teacher, and Donald Sr. became a deacon.
Victoria attended the South Houston High School, in Houston Texas, and upon matriculating in 1978, she was accepted to study Psychology at the University of Houston, while working part-time in her mother's jewelry store. However, she never graduated from the university.
Career
Ministry
Victoria's marriage to Joel Osteen in 1987 opened her up to the Christian ministry on a whole new level. She and Joel would accompany her father-in-law, John Osteen on mission trips all over the world. They brought the good news and of course donations to impoverished nations of the world.
During this time of learning, Victoria developed a deep passion for service and ministry, and fully accepted it as her life's work. Soon after John Osteen's passing, Joel and Victoria were appointed senior pastors of the Lakewood Church.
In 2003, Victoria Osteen started the Lakewood Church Women's Ministry, aimed at providing women with opportunities to develop their God-given potential, and reveal their inner strength.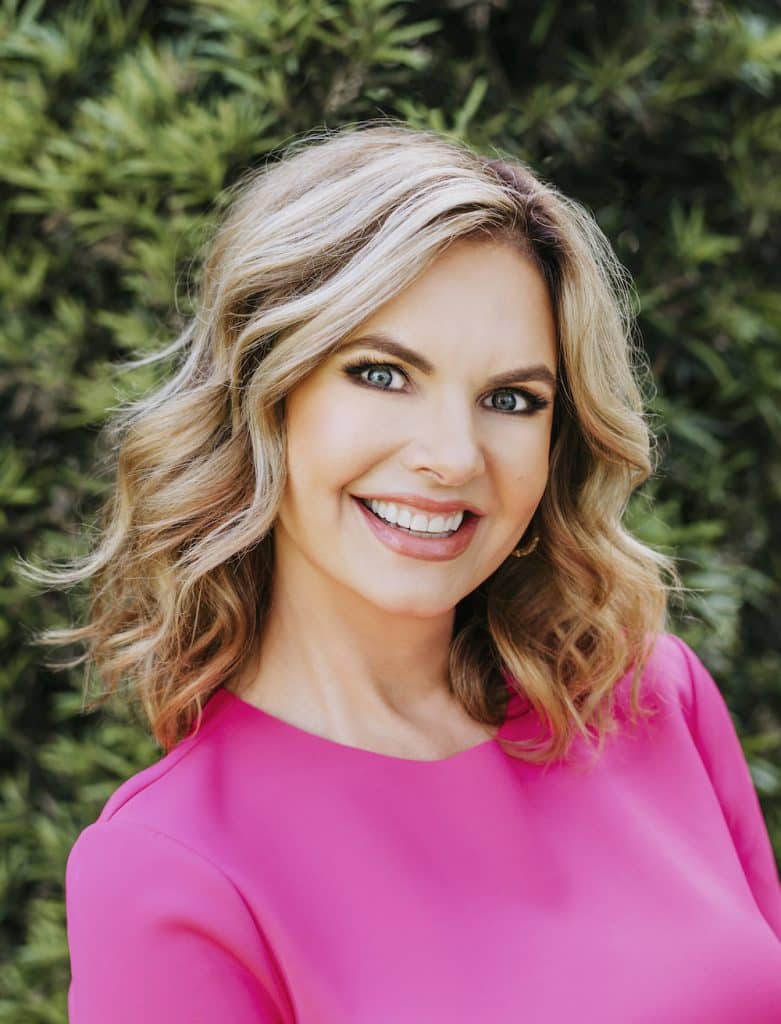 Victoria and Joel also started the "Night of Hope" program, which holds once every month to inspire people and bring them messages of hope. This program has uplifted the souls of millions of people all over the world, and has continued to do so since its launch in 2004.
Writing Career
Victoria's first book, "Love Your Life: Living Happy, Healthy and Whole" was released on 14 October 2008. Unsurprisingly, the book peaked at number two on the New York Times Bestsellers List. The publisher in charge, Simon and Schuster printed 750,000 initial copies of Victoria's debut book, making it the largest publication by any publishing house in the US that year. We are unsure of the reason behind this, yet "Love Your Life" has remained Victoria's most popular book till date.
She has since published a number of books concerning children, her marriage to Joel and self-help, including "Unexpected Treasures" (2009), "Gifts from the Heart" (2010), "Victoria Osteen's Toddler Bible" (2015), "Fearless and Free" (2020), etc. Her latest book – "Encouragement for an Exceptional Life: Be Empowered and Intentional" – was published on 6 April 2021 by FaithWords. There's little doubt that Victoria Osteen is a source of inspiration to her large audience of women all over the world.
Televangelism
Victoria took up televangelism like her husband Joel Osteen. She hosts a one-hour broadcast program airing on Daystar Television Network, and speaks on topics ranging from the love of God to parts of her book.
The Lakewood Church services are also broadcast on Daystar TV and Trinity Broadcasting Network.
She sometimes goes live on the 89.3 KSBJ Houston Radio Station, every week hosting a call-in radio session on Joel Osteen Live. Victoria Osteen has fully come into her own as a televangelist.
Personal Life, Husband and children
In 1985, Victoria, then a beautiful 24-year-old, met Joel Osteen for the first time. He had come to her mother's jewelry store to purchase a new watch battery. They started dating soon afterwards, and were married in 1987.
On 20 April 1995, the couple welcomed their son Jonathan Osteen, and three years later on 9 November 1998, they had their daughter, Alexandra Osteen. Their children are actively involved in the ministry to the joy of Victoria and her husband. In an interview, she hinted that the children's involvement in the ministry has led to a closer family unit.
Who is Joel Osteen?
Joel Scott Osteen is an American televangelist, author, speaker, and the senior pastor of Lakewood Church. He was born on 5 March 1963, in Houston, Texas to John and Dolores 'Dodie' Pilgrim Osteen. Joel attended Humble High School, Texas, and matriculated in 1981. He went on to study Radio and Television Communications in Tulsa, Oklahoma, however, he didn't graduate.
Instead, Joel returned home in 1982, and took over the media representation of Lakewood Church. He began to produce the Lakewood Television Program, and was in charge of that unit until his father died of a heart attack in 1999. While Joel headed the production unit, he preferred to render his services behind the scenes.
His father John, tried to convince him to preach countless times, but he always declined. Joel had a change of heart along the line, and delivered his first sermon on 17 January 1999; his father died six days later.
Soon after John's death, Joel Osteen was appointed senior pastor of the Lakewood Church on 3 October 1999. Since then, he has grown the church attendance from 5,000 to over 52,000, largely dependent on their incorporation of technology and social media to reach a wider audience. Joel today is regarded as America's own pastor.
Joel Osteen is a renowned author, whose first book entitled "Your Best Life Now: 7 Steps to Living at Your Full Potential" released in October 2004, topped The New York Times Bestsellers List.
Some other books by Joel Osteen are; "Become a Better You" (2007), "It's Your Time" (2009), "Wake Up To Hope" (2016), a couples' devotional co-authored by his wife, "The Abundance Mindset" (2020), and many others.
In 2014, SiriusXM collaborated with Joel to launch Joel Osteen Radio, which airs on Channel 128, and is dedicated to airing only sermons from Joel, Victoria Osteen and the Lakewood Church. Joel's style of delivery has endeared him to a wide audience, both religious and irreligious. He has also received criticism from people who are against his prosperity gospel. To counter this, Joel states; "prosperity is not just about money…. Jesus died so we could have abundant life and be leaders…"
Hobbies, Favorite things, Interesting Facts
Victoria and Joel had their first date in a church.
She is in charge of disaster relief efforts by the church.
She stood trial in 2008 for an alleged case of assault against a flight attendant, Ms.Sharon Brown, during a flight from Houston to Vail in 2005. Victoria was found innocent after a two-hour deliberation by the jury.
Victoria enjoys driving through the countryside with Joel.
Appearance, Clothing Style
Victoria Osteen is truly the evidence of good living! A decent woman to the core, she loves to wear simple, yet stylish dresses. Turtlenecks and medium length skirts suit her well. She is also into gowns that complement her stunning figure, even aged 60! She has blonde hair and blue eyes, stands at a height of 5ft 7ins (1.7m), and weighs about 124lbs (56kgs).
Net worth and Salary
Victoria's actual net worth remains a subject of debate. However, she and Joel Osteen have an estimated net worth of $100 million between them. The couple live in a 17,000 square foot mansion valued at $10.5 million, in River Oaks, Houston. They also own a second home in Tanglewood, Houston which is valued at $2.9 million.