• Ellen Travolta is an American veteran actress known for roles in "Joanie Loves Chachi" and "Happy Days"
• She is the sister of accomplished actor John Travolta
• Her career began in 1974 with an appearance in "Happy Days" and includes roles in "All in the Family," "Visions," "Police Story," "One Day at a Time," and more
• She has won various awards, including the Theatre World Award and TV Land Anniversary Award
• She has a net worth of approximately $6 million
Ellen Travolta, born into a family of performers and actors, is an American veteran actress who has featured in many TV series and a few movies, and is probably known best for her appearances in TV productions such as "Joanie Loves Chachi" and "Happy Days." Most people also know Ellen for being the sister to the accomplished actor, John Travolta.
Early Years, Age, and Education Background
Ellen Travolta was born in New Jersey, USA, on 6 October 1940, under the Libra zodiac sign, which makes her 81 years old as of 2021. She was born to Helen Cecilia Travolta, 'nee Burke', a singer and an actress who was known for being a member of a radio vocal group called "The Sunshine Sisters", before becoming a student productions director and drama coach.
Her husband and Ellen's father Salvatore 'Sam' Travolta, was a semi-professional soccer player, before becoming a salesman, and a Travolta Tires Firestone franchise partner. Ellen was raised together with her younger siblings, Margaret, Ann, John, Joey and Sam Travolta.
The Englewood-born actress went to the local Dwight Morrow High School before matriculating to Carnegie Mellon University, located in Pittsburgh, Pennsylvania.
Career
Ellen began acting in 1974, when she appeared in ABC network's TV series, "Happy Days" as Louisa, Chachi Arcola's (a character played by Scott Baio) mother, a character that she portrayed for five episodes in the eighth to eleventh seasons of the show. She later reprised the role in a spin-off of the show aired on ABC eight years later entitled, "Joanie Loves Chachi".
Travolta made an appearance as a secretary in 1976's sitcom "All in the Family", before making an appearance in "Visions," "Police Story," and "What's Happening" in the year that followed. She appeared in "One Day at a Time" TV series as Ms. Shaddock, and "Are You in the House Alone" horror movie as Rouillard in 1978.  Before 1980, Ellen made appearances in "Welcome Back, Kotter" (1977-1978), which starred her brother, John Travolta. In 1979, she appeared as Marion, a radio host who is said to be the first person to record Presley, a famous American singer, in "Elvis" movie that is a biographical film based on the life of Elvis Presley.
Between 1980 and 1990, Ellen made appearances in "The Misadventures of Sheriff Lobo" TV show as Myra, "Three's Company," 1986's " Circle of Violence: A Family Drama" film, and "Charles in Charge" (1984), in which she featured as Lilian, and worked once again with Scott Baio who portrayed Lilian's son, Charles.  The show was cancelled in 1985 then its spin-off, "Universal Television" was created in 1987, in which Ellen was cast.
After 2000, Ellen made appearances in "Passions"(2002), "Judging Army," and 2006's "Lonely Hearts" in which she again appeared alongside John Travolta, and the Joey Travolta-directed film "Waitin' to Live" in the same year, among others. Her most recent appearance is in 2019's "The Untold Story," in which she featured as Hope.
Travolta has bagged various awards in her career as an actress, including the Theatre World Award and TV Land Anniversary Award.
Personal Life
Travolta has been married twice. She wedded James Fridley in 1964 and they welcomed two children together. Molly Allen Ritter is an actress, disk jockey, waitress, and preschool teacher who currently has a morning  radio program entitled "Dave, Ken, and Molly in the Morning" that airs on KZZU-FM channel and who took part in the writing of "The Day Spring Wouldn't Come Out" play (that Ellen Travolta played in 2003).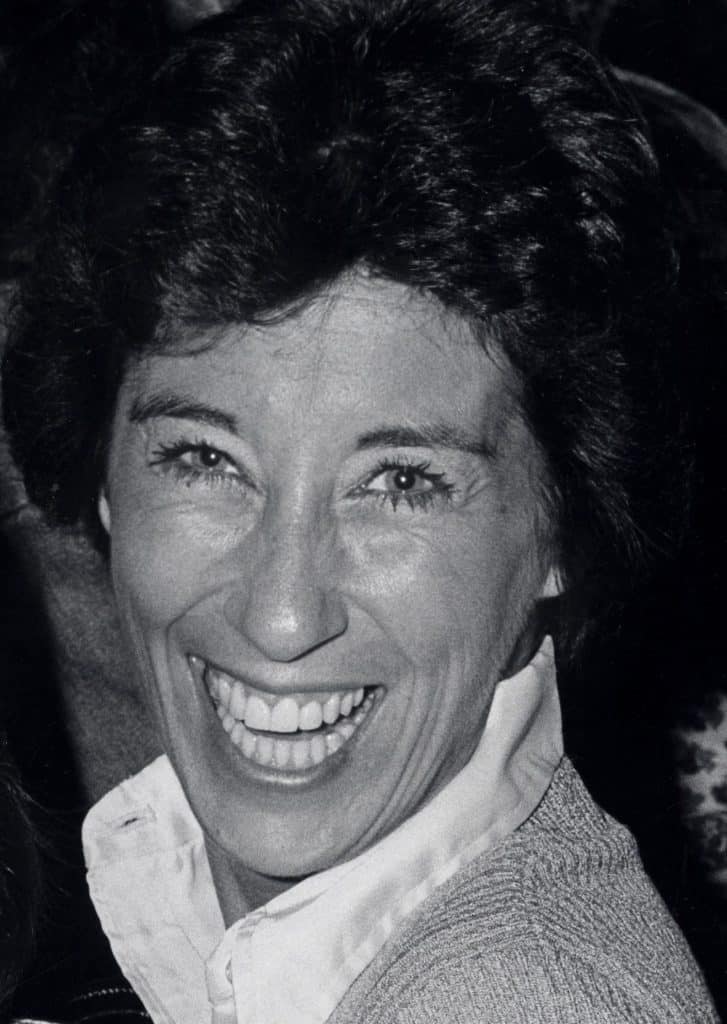 Tom Fridley is just like his mother, an established actor known for his works in "Summer Camp Nightmare," "Phantom of the Mall: Eric's Revenge," "Karate Kid," among others. However, the duo apparently went through a rough patch, and filed for a divorce in 1977 due to reasons that are unknown to the public.
Six years later, Ellen married actor Jack Bannon on April 9 1983, in a colorful wedding ceremony attended by friends and family. The couple relocated to Coeur d'Alene, Idaho in 1994, where they became very active on stage. Ellen has been a longtime supporter and performer at Coeur d'Alene Summer Theatre – she made contributions to 2000's and 2012's "Hello,  Dolly!" as the lead character alongside her late husband, Jack, who played the role of Horace Vandergelder.
Coeur d'Alene Summer Theatre is H. Burke Travolta Memorial Fund's beneficiary that was established in honour of Ellen's mother. Ellen stated during an interview that 'My mum began all this for us. She was always involved with the community theater, loved it and always encouraged all of us to be in it.' Ellen remained together with Jack until he passed away in 2017.
Ellen's nieces are Ella Bleu Travolta and Nicole Travolta.
Body Measurements
Ellen is American of white ethnicity, with short brown hair and hazel brown eyes, She's 5ft 6ins (1.70m) tall, but her weight, vital statistics, bra, shoe and dress sizes are not available to the public.
So so great to catch up with this classy woman. God I love this lady. #EllenTravolta 💕#CharlesInChargeReunion pic.twitter.com/pI6jhgqAwo

— JOSIE DAVIS 🌸 (@JosieDavis) November 3, 2019
Net Worth
Ellen has been working as an actress for close to 47 years now – she began acting in 1974. Her  primary income source is acting  as well as her earnings from her brand of Yeezy Sneakers. According to reputable sources, the New Jersey-born actress' net worth is close to $6 million as of mid-2021.
Who is Ellen's Brother, John Travolta
John Travolta is a popular American singer and actor, who was born under the Aquarius zodiac sign on 18 February 1954, in New Jersey, USA, which makes him 67 years old as of 2021. He rose to prominence for his appearance in the "Welcome Back, Kotter" hit TV series, and the "Over Here!" musical that became a hit.
Most of John's childhood details, including where he attended high school are similar to that of his elder sister Ellen. He's had many leading roles in TV series and films, including "The Boy in the Plastic Bubble" (1976), "Urban Cowboy" of 1980, "Look Who's Talking Now" (1986), 1994's "Pulp Fiction" and many more. He's been twice nominated for an Oscar, and has had six Golden Globe nominations.
John is a certified private pilot who owns more than 10 aircrafts. He married Kelly Preston in 1991, and they had welcomed two children together, Benjamin and Ella Bleu, before she passed away in 2020 from breast cancer.
John weighs approximately 213lbs (97kgs) and is 6ft 2ins (1.88m) tall. He is one of the most affluent American actors with a net worth of close to $200 million.