Who is Stephen Hilton?
Stephen Hilton is an English musician, record producer, composer, and digital influencer, probably best known to the world for creating original scores for such films as "The Amazing Spider-Man 2", "Quantum of Solace", "World is Not Enough", and "Moulin Rouge!", among others. He has also collaborated with a number of musicians, including Depeche Mode and Gwen Stefani, among others.
Age, Childhood, Parents, and Education
Stephen Hilton was born on 7 February 1974 under the Aquarius zodiac sign, in England. Stephen hasn't talked about his parents, siblings, nor his educational background.
Career
An electronic musician, Stephen performed in the underground clubs of England, where he was spotted by Depeche Mode. Approached by Martin Gore and the gang, Stephen started collaborating with them, working on their "Only When I Lose Myself" song in 1998, and in 1999 he with Pet Shop Boys on the song "Nightlife". To speak further of his accomplishments, Stephen has worked with Pulp, Mel C, Moloko, and Natasha Bedingfield, and as a composer and songwriter with Susan Janel Ballion, better known as Siouxsie Sioux, on her album "Drone Zone", then with Pati Yang, Craig Armstrong, David Holmes, among many others.
Film Music
Although Stephen's worked with many musicians, he's built his fame by working on a number of films in the music department, whether it's just small pieces or a complete soundtrack. His first project was the film "Plunkett & Macleane", on which he worked as a music programmer, and contributed keyboards to the film score. The same year, he was involved on several other films, including "Best Laid Plains", "The Bone Collector", and "The World Is Not Enough".
With the start of the new millennium, Stephen continued to make music for films, and began with the hit film "Shaft", and continued on the Academy Award-winning romantic drama musical "Moulin Rouge!", starring Nicole Kidman, Ewan McGregor and John Leguizamo.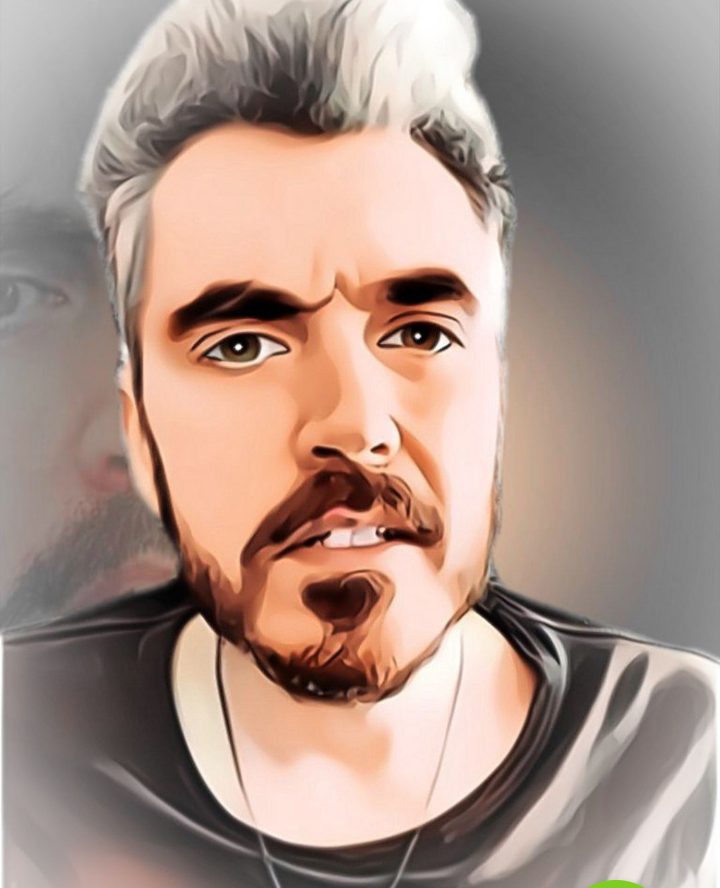 His next successful project was the film "Buffalo Soldiers" (2001), then the award-winning crime-thriller "Ocean's Eleven", also in 2001, with George Clooney, Brad Pitt, and Julia Roberts. In 2002 he worked on the James Bond film "Die Another Day", with Pierce Brosnan in the lead role, while in 2004 he did the music for the "Ocean Eleven" sequel, "Ocean's Twelve", and in 2007 on the third installment of the franchise – "Ocean's Thirteen".
The following year, Stephen was the music programmer on another James Bond film, this time "Quantum of Solace", and in 2011 he was an ambient music designer on the sci-fi action-adventure film "Transformers: Dark of the Moon".
Since then, Stephen has worked on a number of blockbusters, including "Fast & Furious 6" and "47 Ronin" both in 2013, "The Amazing Spider-Man 2" (2014), "Kong: Skull Island" (2017), and "The Predator" (2018), while most recently he worked on the film "Antlers", scheduled for release late in 2021.
Original Soundtracks
In addition to his work as a music programmer, Stephen has created the full soundtrack for several films and TV series. His first original soundtrack was for the romantic sci-fi drama film "Code 46" (2003). Next, he worked on the film "New Town Killers" in 2008, and continued with films "The Children", "Cherrybomb", and "Salvage". He also did the music for the TV series "Hungry" (2013-2014), while in 2015 he composed music for the action-adventure drama film "Sword of Vengeance".
In 2016 he worked on music for the action sci-fi horror film "Kill Command", and in 2017 he composed music for the thriller-drama film "Retaliation".
Personal Life, Dating, Married, Children
When it comes to his personal life, Stephen doesn't like to talk much about it. Nevertheless, it's known that he's been married to comedian and internet star Laura Clery since 2012, and they've since welcomed two children, Alfred Sound and Penelope. The family resides in Los Angeles, California USA.
Stephen has talked about his drug and alcohol addiction, stating that he is recovering, and credits 12 steps of recovery for his sobriety.
Net Worth
As of mid- 2021, Stephen Hilton's net worth has been estimated to be around $2.5 million, acquired through his successful career as a musician and a composer.
Appearance and Vital Statistics
This prominent musician has black hair and dark brown eyes. His height, weight and other vital statistics are unknown, though he has an average build and a slim figure.
Stephen Hilton's Wife, Laura Clery Short Bio
Laura Clery was born on 22 July 1986, in Downers Grove, Illinois USA; she's a comedian, actress and writer. After high school, Laura moved to Los Angeles, California to pursue her career – Laura's older sister was supportive of her decision, and moved with her.
In the early 2000s, Laura was hired as a writer and producer of comedy shorts by Russell Simmons' ADD Network. After a while, she started appearing in TV series such as "'Til Death" (2008-2010), "Disaster Date" (2009-2010), and "2 Broke Girls" (2013). In 2013 she started portraying Laura in the short-lived series "Hungry", and in 2016 she appeared in the TV show "Cringeworthy".
To speak further of her accomplishments, Laura runs a rather popular YouTube channel on which she has more than 840,000 subscribers, and has attracted more than 175 million views. She uploads comedic videos and vlogs, which have earned her a huge fan base. Some of her most popular videos include "This Is How I Got Pregnant!!", with more than 40 million views, then "A Day In The Life Of A New Mom", with 13 million views, and "Life With a Newborn Part 3 – Help Helen Smash!!!", which has over four million views, among numerous other videos that have only increased her popularity and wealth.
Her husband Stephen has featured in several videos, including "English Vs American Parents".
Net Worth and Appearance
Laura Clery's net worth has been estimated to be around $3 million as of mid- 2021, earned through her career as a comedian and actress.
Laura has blonde hair and dark brown eyes. She stands at a height of 5ft 5ins (1.65m), weighs approximately 120lbs (55kgs), and her vital statistics are 36-28-40, bra size 36C, and shoe size 6.