• Michael Franzese is an ex-mobster and former one of the wealthiest mafia bosses in the 1980s
• He was born to Cristina and John 'Sonny' Franzese in the Brooklyn borough of NYC and was mentored by Joseph 'Joe Joe' Vitacco
• Michael was known as one of the biggest and wealthiest mafia bosses in the world and had earned the nicknames 'Prince of Mafia' and 'Yuppie Don'
• Today, he is primarily a motivational speaker, sharing his thoughts about turning over a new leaf, and is an author of multiple books
• His current net worth is estimated at roughly $1 million
Who is Michael Franzese?
Michael Grillo – aka Michael Franzese – was born in New York City, USA on 27 May 1951. He is a former mobster who was one of the wealthiest mafia bosses in the 1980s. Originally intending to become a doctor, Michael dropped out of medical school at the age of 16, after his father was sentenced to 50 years in prison, and took over his place as the underboss in the Colombo crime family. After serving time in prison himself, Michael turned away from the life of crime, and became a motivational speaker.
He is portrayed by Joseph Bono in Martin Scorcese's 1990 movie "Goodfellas".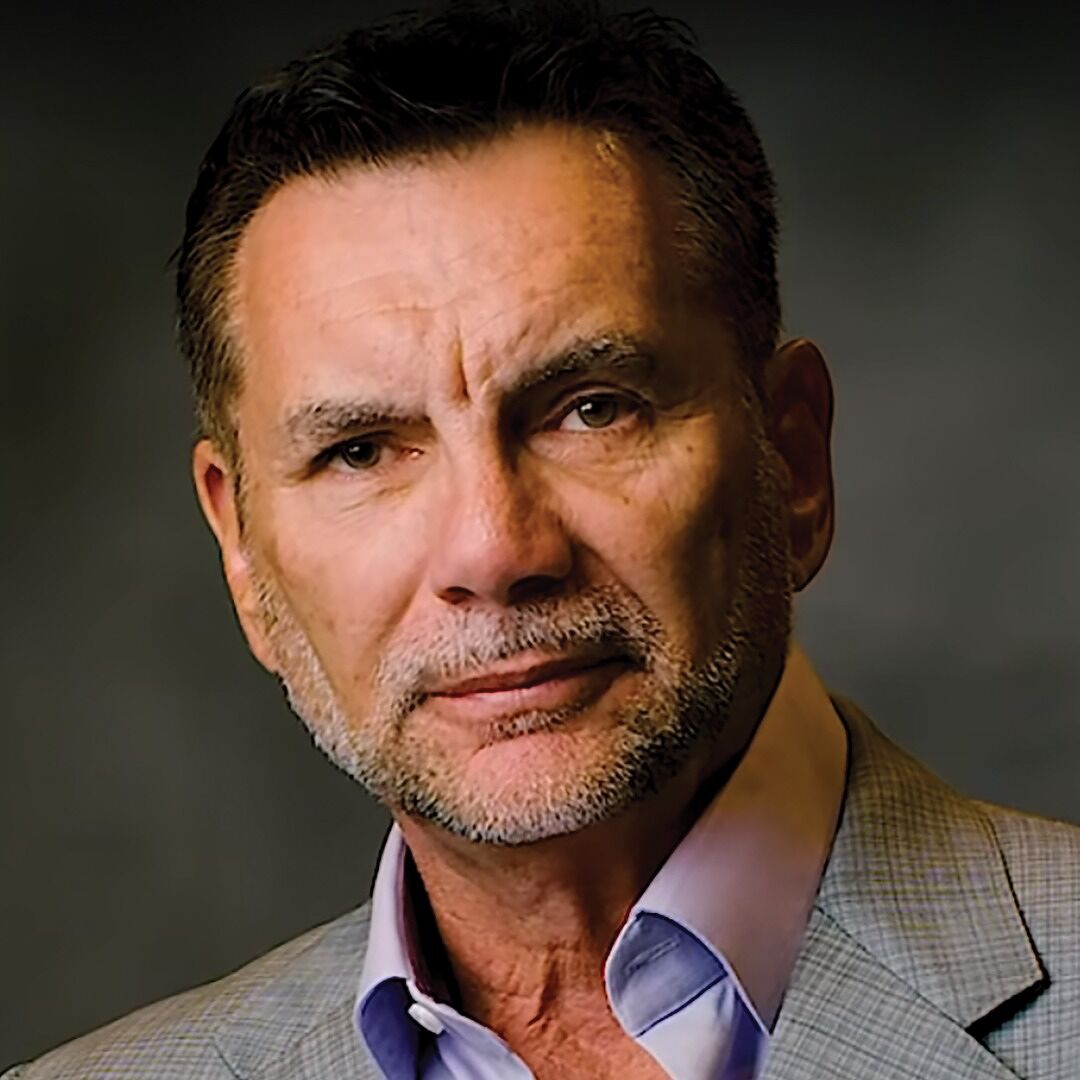 Family and early life
Michael was born to Cristina and John 'Sonny' Franzese in the Brooklyn borough of NYC. Growing up, Michael was unaware of his true parentage, not knowing that John is his biological father, believing that his father was his mother's ex-husband, and used his last name, Grillo, until he turned 18. Michael later found out that his father, John, had got a young cigarette girl pregnant with Michael and made her marry Grillo to avoid a scandal. After they divorced, Franzese took his 16-year-old son under his wing.
In 1969, Michael moved to Long Island to attend college; he wasn't involved in any form of organized crime until John Franzese was arrested in 1971. Michael then dropped out of school to make money for his family, and became acquainted with several members of the Italian mafia, including the infamous Joseph Colombo, the boss of the Colombo crime family. On Halloween night 1975, Michael became a member of the mafia himself after taking a blood oath, the first time new members were inducted after 18 years. That same night, the Colombo crime family also accepted Joseph Peraino Jr., Jimmy Angelino, and Vito Guzzo Sr., among others – all of whom would die violent deaths in the following 20 years.
Becoming a mafia boss
During his beginnings in the mafia, Michael was mentored by Joseph 'Joe Joe' Vitacco. He climbed the ranks rather quickly, after proving his loyalty in a confrontation against the Gotti family. In 1980, he became a caporegime (a leader) of a crew of around 300 other mobsters.
In the following year, he and Lawrence Salvatore Iorizzo created a plan to defraud the federal government of gasoline taxes, to do so partnering with the Russian mafia in Brooklyn. They set up 18 companies in Panama, which would serve as their stock bearers because the local law allowed for gasoline to be sold tax-free from one company to another. They would then sell wholesale gas from one company to another, but the gasoline would actually be shipped to a third 'dummy' company in New York. When the IRS attempts to collect the tax from the dummy company, it would suddenly go out of business, and the cycle would continue.
Not glorifying my former life, but we did have a code. Respect meant a lot. Scaramucci would not have cut it. He has no class! Inexcusable! pic.twitter.com/HK7P52NaYj

— Michael Franzese (@MichaelFranzese) July 30, 2017
It's estimated that at one point more than half of all gas in New York City was supplied through this illegal chain. Franzese apparently kept around 75% percent of the profits for himself, which amounted to more than $1.2 million per month, according to the official documents; years later, one of his former associates testified that the sum was actually closer to $1 million per week. The New York state government lost more than $250 million in taxes before the scheme was broken down, but the operation was also expanded to Florida, which reportedly lost between as much as $250 million in tax money.
In the late 1980s, Michael Franzese was known as one of the biggest and wealthiest mafia bosses in the world, and had earned the nicknames 'Prince of Mafia' and 'Yuppie Don'. "Vanity Fair" magazine named him the biggest mafia money earner since Al Capone.
Other business ventures
While the gasoline scheme was going on, Michael had to set up multiple other businesses to launder the money, mostly through his movie production company Miami Gold. Miami Gold Productions Inc. produced and distributed the 1986 movie "Knights of the City". He was also running other businesses that were legitimately profitable, without the gasoline scheme money going through them. By the late 1980s, Michael owned multiple car dealerships, repair shops, restaurants and nightclubs, along with travel agencies and video stores.
In 1980, he invested $50,000 in a company founded by the infamous booking agent Norby Walters, while collecting 25% of all the profits. Furthermore, he helped Walters 'solve' any problems he had with his existing clients. For example, in 1982, he intimidated Dione Warwick's manager into keep working with Walters, having a year prior helping Walters secure his role in The Jackson 5 US tour.
In 1985, Walters and Franzese joined forces once again in establishing a sports management agency, which quickly became notorious for intimidating players in attempts to fix matches.
Run-ins with the law
Coincidentally, one of Michael's first run-ins with the law happened because of his involvement in Walters' agency. In April 1985, he was charged with racketeering, but was eventually acquitted, but in the same year, law enforcement started investigating his involvement in gasoline bootlegging in New York State and Florida. At that point, his mafia partner Lawrence Iorizzo had already been sentenced to five years in federal prison, but was also placed under a witness protection program, and began testifying against Michael Franzese.
In the following year, he was sentenced to 10 years, and ordered to pay close to $15 million in restitution. Three years later, he testified against Norby Walters at his trial, and following Walter's conviction, Michael was let out of prison but on probation. However, in 1991 he was sentenced again for violating the terms of his probation, by committing tax fraud.
Where is he now?
During his second term in prison Michael became a born-again Christian, and swore to himself to never become involved with the mob again. He put his experience and motivations on paper in his first autobiography entitled "Quitting the Mob", which was released in 1992. He left prison two years later, in November 1994, and publicly denounced the world of organized crime. As expected, his statements weren't well received by the mafia, and Franzese moved across the US, to California to escape the death threats and contracts on his life.
Today, Michael is primarily a motivational speaker, at prisons, schools, universities and other venues. He shares his thoughts about turning over a new leaf after decades spent in the world of organized crime. He is also quite popular on YouTube, where his self-titled channel numbers close to a million subscribers, and on which he openly talks about his criminal past, shares his business advice, and reviews movies about the mafia.
Franzese's insider point of view of the mobster's life is invaluable, since practically no one who had his status in the mafia has lived to tell the story. Since 1992, he's released six more books about his life. In addition, he's appeared in numerous documentaries through the years, including "The Definitive Guide to the Mob" (2013), "The Mafia with Trevor McDonald" (2015), and "Fear City: New York vs The Mafia" (2020).
As for his personal life, Franzese lives in Anaheim Hills, California with his second wife, Camille, and their seven children. The two met in 1984, during the shooting of the movie "Knights of the City Life". She was a big influence on Michael to leave organized crime and start a new life.
Net worth
Nowadays, Franzese lives a relatively modest life compared to his mobster days. As of late 2022, his net worth is estimated at roughly $1 million, which comes from his earnings as an author and a motivational speaker.
At the height of his criminal career, he was making more than $4 million per month and his estimated net worth exceeded $300 million; where all that has gone to is still unknown.