• Mike Tyson has been married three times
• His first wife was Robin Givens, an American actress and model
• His second wife was Monica Turner, a pediatrician
• His third wife is Lakiha Spicer, who he has two children with
• His current net worth is estimated at over $3 million
Mike Tyson is a household name that doesn't need any introductions. Besides his prolific and controversial boxing career, he is additionally known for having a turbulent love life. Mike has been married three times.
His First Wife Robin Givens
Who is Robin?
Robin Simone Givens is an American actress and model, perhaps best known for starring in "Head of the Class" and "Sparks". She was born under the Zodiac sign Sagittarius on 27 November 1964, in New York City, USA, holds American nationality, and as of mid-2021, is 56 years old.
Family and Career
Robin was born to Ruth Roper and Ruben Gives, and has a sister named Stephanie, with whom she spent most of her childhood in Mount Vermont in New Rochelle.
During her teen days, she occasionally modeled for teen magazines such as "Seventeen" and "Mademoiselle". Regarding her education, she matriculated from the private school New Rochelle Academy, then as a bright and ambitious student, she attended Sarah Lawrence College at the age of 15. She matriculated in 1984 and subsequently enrolled at the Harvard Graduate School of Arts and Sciences. However, fate had other plans for Robin, as she never obtained her degree, instead focusing on her career.
She had already started her modeling career, then Robin kicked-off her acting career in 1985, in the TV sitcom "The Cosby Show". She subsequently appeared in a variety of genres of TV shows, such as "Different Shows" and "Phillip Marlowe, Private Eye", before landing her breakthrough role as Darlene Merriman in the sitcom "Head of the Class", which was quite successful and ran for five seasons until canceled in 1991, the same year Robin made her movie debut in "A Rage in Harlem".
Now with more than 50 credits under her belt, Robin has been a part of the film industry for more than three decades, and landing recurring roles in TV shows such as "Sparks", "Riverdale", and "Ambitions". Her other most important movie credits include "Boomerang", "The Expendables", and "God's not Dead".
Her marriage to Mike Tyson
During her high school days, Robin dated Eddie Murphy and Michael Jordan before meeting Mike Tyson in 1987, who at the time was at the height of his fame. They soon began dating, and married a year later. For a while, everything seemed to be going well, as they appeared in the Pepsi commercial, and on the cover of "Life" magazine. However, in 1988 Robin had a miscarriage, which had a negative impact on their marriage. Additionally, Robin accused Mike of spousal abuse, and subsequently filed for a divorce and a restraining order.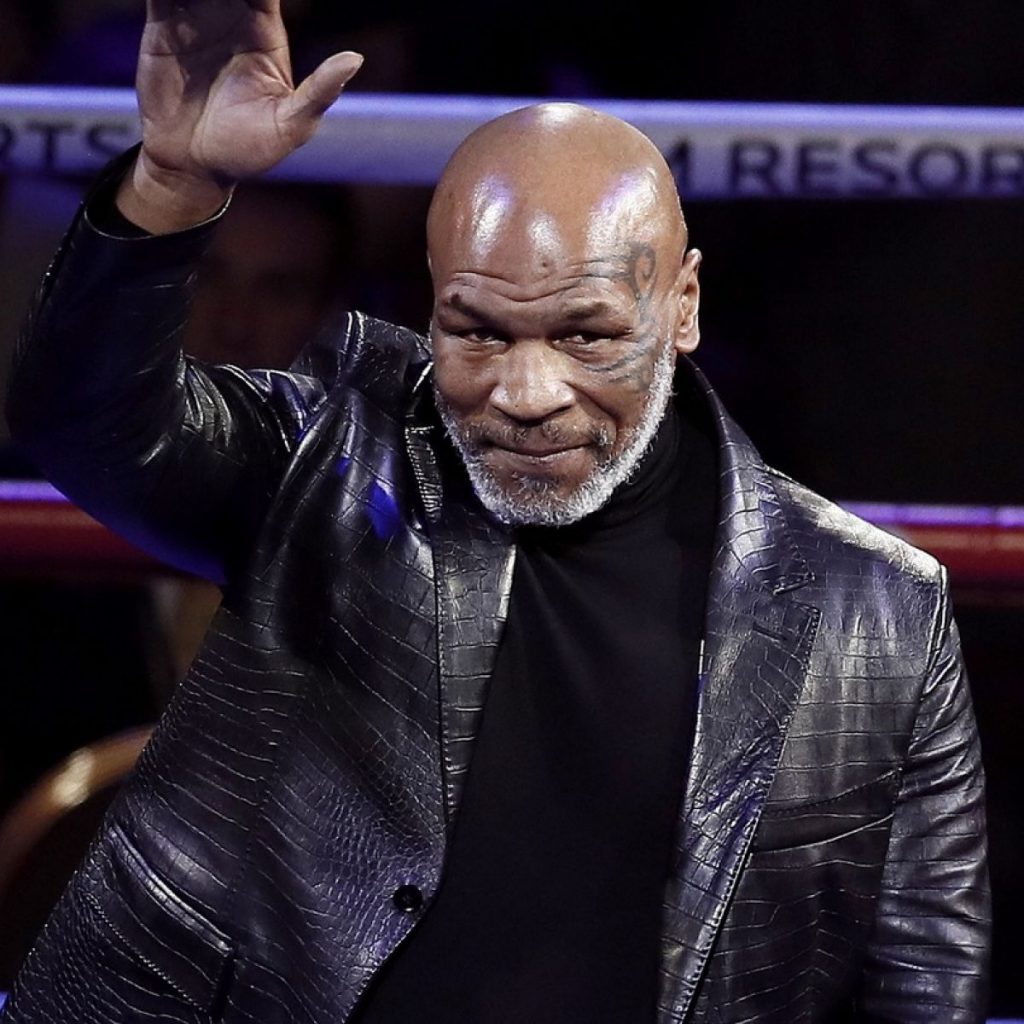 In the interview with Barbara Walters, Robin disclosed that living with Mike was "torture, pure hell, worse than anything I could possibly imagine". She also claimed that she was afraid of him, due to his unpredictable and volatile temper.
Robin's attorney came forward and said: "She loves Michael Tyson, but there is continued violence, and she fears for her safety." Mike Tyson made grave claims, accusing Robin of being a gold digger who was only interested in his money, and he filed for marriage annulment.
Mike also claimed in various interviews that he had given millions of dollars to Robin and her mother. This whole situation reflected negatively on Robin's career, given that she was portrayed as the most hated woman in America. However, she said in an interview that she did not receive a penny from Mike, which was hard to believe given she didn't sign a prenuptial agreement.
Later Mike admitted to hitting Robin, saying, "that was the best punch I've ever thrown in my entire life"; the divorce was finalized on 14 February 1989.  Additionally, there were rumors that Mike caught Robin in bed with Brad Pitt, who Robin later began dating, and in 1991 she adopted a child, who she named Michael. Later she dated tennis instructor Svetozar Marinkovic, whom she married in 1997. However, a few months later, Robin filed for a divorce. In 1999, she gave birth to William, who is the son of her ex-boyfriend and tennis player, Murphey Jensen. Robin also had a brief romance with Howard Stern.
Issues with the law
As it seemed that the luck ran out for Robin, she also had a couple of brushes with the law. In 2004, she ran over a pedestrian who filed a lawsuit against her the same year for an unspecified amount.
Robin Givens Doesn't Want To Be Involved In Upcoming Mike Tyson Film "Iron Mike;" Says She's Disturbed By Tyson's Book http://dlvr.it/Rd0SwF

Posted by Baller Alert on Tuesday, August 4, 2020
According to the article in "Forbes" magazine in 2009, she was additionally sued for unpaid taxes amounting to $292,000.
Where is Robin now? Net worth?
Her latest appearance was in 2020, in the musical sitcom "Katy Keene" as Sierra McCoy. As of 2021, her net worth is estimated at $2 million.
His Second Wife Monica Turner
Who is Monica Turner?
Monica Turner is a pediatrician who rose to prominence by marrying Mike Tyson in 1997. The exact date of her birth is unknown, except that it was in 1967, in the USA. She holds American nationality, and as of 2021, she might be 53 or 54 years old.
Family and Career
Monica was born to Maebell Steele and John Turner; she has a brother named Michael Steele, who reportedly was a lieutenant governor of Maryland. Monica is a very private individual, hence there is not much information about her early life and background. Reportedly, she worked at the Georgetown University Medical Center.
Her marriage to Mike Tyson
Mike and Monica met in 1990 at Eddie Murhpy's party. According to reports, they became friends very quickly, and later began their romance. She stayed by Mike's side even during the tough times when he was accused and convicted ofr sexually assaulting 18-year-old Desiree Washington. Monica visited him regularly, supporting him throughout this experience, and after Tyson's release from prison, they resumed their relationship. On 23 April 1997, they tied the knot in a Muslim ceremony., and subsequently welcomed two children together, Rayna, born on 14 February 1996, and Amir on 5 August 1997. Rayna is a graduate of film studies, while Amir has a degree in Broadcast and Journalism. Monica and Mike divorced in 2003, after she accused him of committing adultery – Mike's love life once again made headlines.
Where is she now? Net worth?
Given her low-key personality, not much is known about her life after divorcing the "Iron Fist". Her net worth is reportedly around $500,000, which she earned largely through working as a pediatrician.
His Third wife Lakiha Spicer
Lakiha Spicer, known as Kiki, came into the limelight through her on-and-off relationship with Mike Tyson. She was born under the Zodiac sign of Cancer on 11 June 1977, in Philadelphia, Pennsylvania, USA.  As of 2021, she is 43 years old, and she holds American nationality.
Family and Career
Lakiha was born to Clarence Fowler and Faridah Ali. Her father was convicted of murder in 1970; he later changed his lifestyle, converted to Islam, changed his name to Shamsud-din Ali, and became a leader of the Philadelphia Masjid. Regarding her siblings, she has a brother Azheem.
Her marriage and Controversies
Lakiha and Mike knew each other since high school, but it wasn't until later that they fell in love and began dating.
Her father would often take her to boxing matches, where she had the opportunity to see and meet Mike. Reportedly she wasn't bothered by his rape conviction, and believed that he was a changed man.
Lakiha also had her share of legal issues; in 2004, she, her mother and father were accused of conducting a racketeering enterprise, to seize money and property using bribery and extortion. After the trial, she was sentenced to house arrest and four years of probation, while her parents were imprisoned, her father got a nine-year sentence, and her mother one-year. In 2008, Lakiha again had brushes with the law, and was sent to federal prison for six months for committing fraud and conspiracy. Reportedly, she received a payment of $71,000 from her father's company for some classes at a school which she never held.
Her relationship with Mike became serious in 2008, when she became pregnant with his child. After her release from prison, she gave birth to Milan in December 2008, and contacted Mike who was at the time was battling his drug addiction, and they rekindled their romance.
Given that they were both convicted felons, they couldn't move in together, but even though Mike was done with marriages, considering his previous experience, he changed his mind and married Lakiha in a private ceremony in Las Vegas.
Both of them, especially Mike, received negative comments given that a couple of months before his four-year-old daughter died of accidental asphyxiation; she became tangled in a cord while playing. In various interviews, Mike mentioned how meeting and marrying Lakiha was a life-changing experience, as she saved him from his bad habits and helped him focus on the future. They also have another child named Morocco, born on 25 January 2011. The duo is still together, and apparently going strong.
Where is she now? Net Worth?
Given that she is a mother of two, she is very busy raising her children and supporting her husband in his endeavors.  Lakiha also co-wrote with Mike the movie entitled "Mike: Tyson: Undisputed Truth", which revolves around the life and boxing experience of Mike. As of 2021, her and Mike's net worth is estimated at over $3 million.