Who is Maggie Baird?
Maggie May Baird was born in Fruita, Colorado USA, on 29 March 1959 – her zodiac sign is Aries, and she holds American nationality. She's an actress and a screenwriter, with 51 acting credits to her name, while she's perhaps known best for her portrayal of the main character Laura, in the 2013 drama movie "Life Inside Out". It was directed by Jill D'Agnenica, also starred Finneas O'Connell and Lori Nasso, and follows a mother who has once again begun working on her musical career, and has also reconnected with her teenage son. The movie won 15 of the 18 awards for which it was nominated.
Early life and education
Maggie was raised in Fruita alongside her two brothers, by their father Bill who died of idiopathic pulmonary fibrosis in the '70s, and their mother Edie, who died of a heart attack in the '80s.
Maggie became interested in music at a very early age, and was 12 when she began taking piano and guitar lessons. She studied at Fruita Monument High School, and during her four years there, became interested in acting, creative writing and singing. Maggie matriculated in 1977, and then enrolled at the University of Utah, from which she obtained her Bachelor's degree in theatre and dance in 1981. The same year saw her launch her acting career, with her portrayal of Rhonda Sadowski, in the romantic drama series "Another World".
Maggie worked various jobs for the following six years, before she returned to the film industry.
Roles in TV series
In 1987, Maggie was cast to play the supporting character Dr. Taylor Baldwin, in the romantic drama "As the World Turns", and the following years saw her make a guest appearance in a number of series, such as the drama "L. A. Law", the comedy "Murphy Brown", and the action crime adventure "Walker, Texas Ranger".
Maggie played no lead roles in the '90s, while some of her most notable performances were in the family crime drama "Picket Fences", the comedy "The Naked Truth", and the comedy drama "Jack & Jill". In 2000, she appeared in the episode "AAMCO" of the critically acclaimed comedy "Curb Your Enthusiasm", created by Larry David, who also starred in it alongside Cheryl Hines and Jeff Garlin. It follows the lives of Larry and his friends, and the series won 24 awards, including two Primetime Emmys, while it was nominated for 149 other awards.
The 2000s saw Maggie make a guest appearance in an episode of numerous series, with some of the most popular amongst these having been the comedy drama "Six Feet Under", the drama "Everwood", and the comedy drama "The Starter Wife".
Two of her most recent roles in TV series have been in a 2011 episode of the soap opera "Days of Our Lives", and the 2013 episode "See Dad Host a Play Group" of the family comedy drama "See Dad Run".
Roles in movies
Maggie made her debut film appearance in the biographical drama "Roe vs. Wade" followed by the action crime drama "An Innocent Man" both in 1989, then in 1995 the western "Siringo", and the 1995 science fiction drama "White Dwarf".
In 1999, she appeared in the biographical sports drama "Michael Jordan: An American Hero", directed by Alan Metzger, and which starred Debbie Allen, Ernie Hudson and Robin Givens. It follows the life of Michael Jordan from his early years, to his successful career as a National Basketball Associations (NBA) star player.
In 2001, Maggie was cast to play Rebecca in the hit drama "Manic", which starred Joseph Gordon-Levitt and Zooey Deschanel, and follows the troublesome teenager Lyle, who has attacked another player with his bat during a school baseball game.
In the last two decades, Maggie has appeared in only a couple of movies, with two of her most recent roles having been in the 2011 short animated adventure "Ice Age: A Mammoth Christmas" (voice role), and the 2016 short fantasy drama "I Am Be".
Voicing in video games
In 1999, Maggie was invited to voice various characters in the video game "Battlezone II: Combat Commander", and the following year heard her voice Anezka in the game "Vampire: The Masquerade – Redemption".
In 2004, she lent her voice to a character in "EverQuest II", as well as in its 2005 sequel "EverQuest II: Desert of Flames", while the same year also heard her voice Amni Rhyza, in the game "Rogue Galaxy".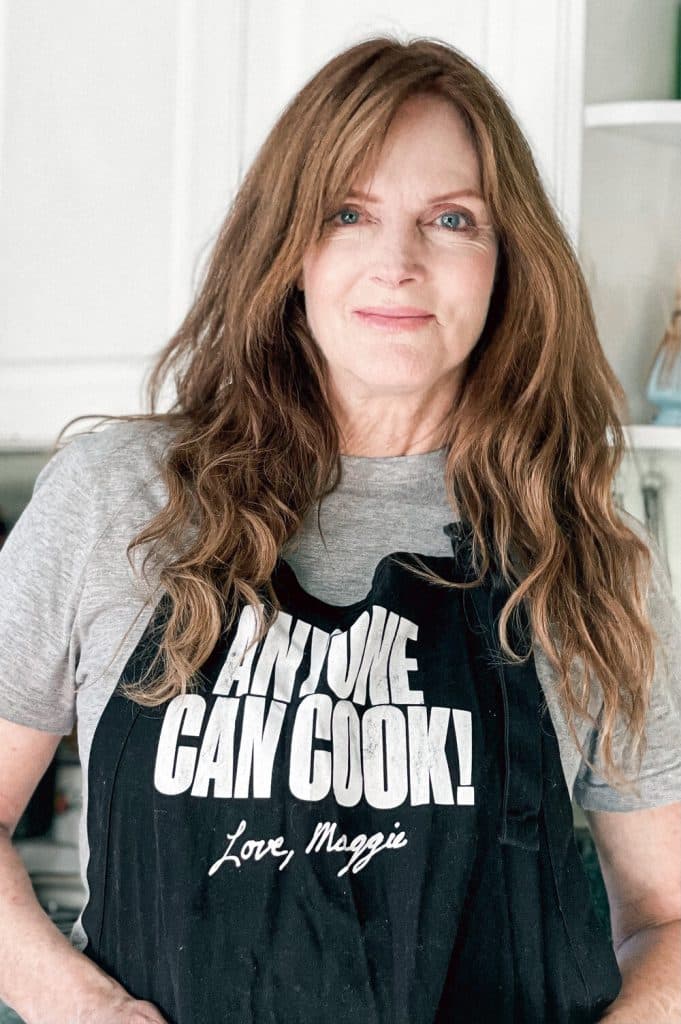 Some of the other games in which Maggie's voice can be heard include the 2006 "Saints Row", the 2010 "Mass Effect 2", and the 2013 "Lightning Returns: Final Fantasy XIII".
Other credits
In 2013, Maggie wrote and produced the movie "Life Inside Out", while she also performed numerous songs in it.
She edited the 2016 short video "Billie Eilish: Six Feet Under".
Maggie featured in the 1999 talk-show "Crashbox", the 2020 talk-show "New Day New Chef: Support and Feed Edition", and the 2021 documentary film "Billie Eilish: The World's a Little Blurry".
Awards and nominations
Maggie has won seven of the eight awards for which she has been nominated, including a 2014 Blue Whiskey Independent Film Festival Blue Glass Award, a 2014 John Paul II International Film Festival Reel Rose Award, and a 2014 San Luis Obispo International Film Festival Audience Award, all for her role in the movie "Life Inside Out".
Love life and marriage with Patrick O'Connell
On 6 August 1995, Maggie exchanged vows with American actor Patrick O'Connell, who's perhaps still known best for his portrayal of a reporter in the 2008 action science fiction adventure movie "Iron Man". The two were in a relationship for around a year prior to exchanging vows, having met while Maggie was singing in Alaska.
Their son Finneas O'Connell was born on 30 July 1997, and is today a popular actor, film writer and composer; their daughter Billie Eilish was born on 18 December 2001, and is now a successful musician. Both of their children were homeschooled.
Maggie hasn't spoken of any other men whom she has perhaps been with, and as of August 2021, she's married to Patrick O'Connell, and has two children with him.
Smail to the photo, and be part of the familyDo you?🔥💖🤙🏻#Billieeilish #Finneasoconnell #Patrickoconnell #Maggiebairdoconnell 07-08-2020

Posted by Mar Mossarth on Wednesday, July 8, 2020
Hobbies and other interests
Maggie loves to listen to music, and her favorite performer is her daughter Billie; some of the other musicians she enjoys listening to are the late Michael Jackson, Lady Gaga and the late Frank Sinatra.
She loves to travel, and her acting has taken her all around the world. Maggie has been to nearly all the US states, as well as to various European and Asian countries, while her dream travel destination is Miami in Florida.
She's a philanthropist, and has worked with numerous charity organizations, while she's currently mostly focused on supplying poor families with healthy food.
Maggie's a supporter of the LGBT community, as well as the movement Black Lives Matter.
She has her own favorite actors and actresses, some of whom are Richard Gere, Matt Damon and Angelina Jolie, while a couple of her favorite movies are "Hachi: A Dog's Tale", "Pretty Woman", and "An Officer and a Gentleman".
Age, height and net worth
Maggie's age is 62. She has long brown hair and light blue eyes, her height is 5ft 4ins (1.62m), and she weighs around 143lbs (65kgs).
As of August 2021, her net worth has been estimated at over $2 million, while her husband Patrick's wealth is reputedly over $1 million – their daughter Billie Eilish is far richer than both of them together, with her net worth of over $30 million.
Who is her husband Patrick O'Connell?
Patrick Mead O'Connell was born in Norwalk, Connecticut, on 7 July 1957 – his zodiac sign is Cancer, and he holds American nationality. He has been credited with appearing in close to 30 movies and TV series, while he's perhaps known better for being the father of Billie Eilish.
He was raised in Norwalk by his parents about whom nothing's known, as Patrick respects their privacy; as he hasn't mentioned having any siblings, Patrick's widely believed to be an only child. He attended a local high school, and was mostly into sports during his four years there. Upon matriculating in 1975, Patrick enrolled at a college from which he graduated in 1979.
He worked various jobs for the following 10 years, before launching acting career.
Patrick gained recognition in 1989, when he starred as Neil Everest, in 17 episodes of the soap opera "Guiding Light", while a couple of his following notable performances were in the romantic drama series "Loving", the mystery crime drama "Silk Stalkings", and the comedy drama "Don't Get Me Started".
He then ventured into voicing video game characters, in games such as the 1997 "D. A. Pursuit of Justice" and the 1999 "Lands of Lore III".
The 2000s saw him make a guest appearance in an episode of several critically acclaimed series, such as the drama "The West Wing", the mystery crime drama "Without a Trace", and the crime drama "Numb3rs".
Most recently, in 2016 Patrick appeared in an episode of both the comedy drama "Baskets" and the action adventure drama "Supergirl", while he also voiced Claus Hugo Strandberg in the video game "Hitman".