Who is Phill Lewis?
Phill Lewis is a Ugandan-born American actor, voice actor, comedian and director, who is still possibly best known to the world as Mr. Moseby in the TV series "The Suite Life of Zack & Cody" (2005-2008), and its spin-off "The Suite Life on Deck" (2008-2011), in addition to a number of other roles that he has secured so far in his career.
Phill Lewis Wiki: Age, Childhood, and Education
Phillip David Lewis was born on 14 February 1968 under the Aquarius zodiac sign, in Kampala, Uganda. He is the son of former US Ambassador Delano Lewis, who was serving as the Peace Corps' associate director and country director for Nigeria and Uganda, and Gayle Carolyn Jones. He grew up in the US with his three brothers, Delano Jr., Geoffrey and Brian. There is no information about his formal education.
Acting Career Beginnings
Phill's career started in the mid-'80s with minor roles in TV series such as "Hill Street Blues" (1986), and "227" in the same year. He continued his career with television roles, appearing in such series as "Frank's Place" and "The Bronx Zoo", before he made his film debut as Dennis in the comedy-crime film "Heathers". He finished the decade with a role in the television movie "Protect and Surf".
He started the '90s with minor roles in TV series, then in 1991 he appeared in a number of projects, starting with the role of Teech Gibson in the TV series "Teech", then as Steve Jessup in the film "City Slickers", and also as Charlie in the television movie "Clippers". Next, he was Tee Vee in the film "Aces: Iron Eagle III" in 1992, and two years later he portrayed Arnold Nixon in the TV series "Hardball".
In 1995 he was selected for the part of T.C. in the TV comedy series "The Wayans Bros.", starring Shawn and Marlon Wayans, and finished the decade with the co-starring role in the drama film "$pent", with Jason London and Charlie Spradling.
From 2001 to 2006, he played Roy in the TV comedy series "Yes, Dear", appearing in 10 episodes of the Primetime Emmy Award-nominated series, and in the meantime featured in several films, including the romantic comedy film "The Third Wheel" (2001), and the action-comedy film "I Spy" (2002), with Eddie Murphy and Owen Wilson. In 2004 he was Charlie in the film "Elvis Has Left the Building", and also had a role in the film "Surviving Christmas".
Rise to Prominence
In 2005, Phill was selected for one of his most prominent roles, as Mr. Moseby in the TV series "The Suite Life of Zack & Cody", appearing in all 87 episodes of the award-winning comedy series, which made him quite popular. He reprised the role in the spin-off "The Suite Life on Deck" (2008-2011), further increasing his popularity, and continued portraying Mr. Moseby in several Disney Channel series, including "Wizards of Waverly Place", "Hannah Montana", and others as a guest star.
Furthermore, Phill featured in the comedy-drama series "Pretty Ugly People", while in 2012 he was Rick Street in the comedy film "Like Father", written and directed by Bill Lawrence.
Since then, Phill has focused more on voice roles and other interests, didn't make many on-screen appearances – he made his last on-screen appearance in 2016 as Walt in the TV series "Angel from Hell".
Voice Acting Career
Phill is also a voice actor, making his debut in 2000 as the voice of Captain James Lawrence in the animated series "Histeria!". Next, he was selected as the voice of Duper in the highly acclaimed animated series "American Dad!", voicing the character in six episodes from 2005 to 2020. In 2007, he voiced Coco Banana in the animated series "Kim Possible" and also started voicing DJay in the animated action-comedy series "Total Drama".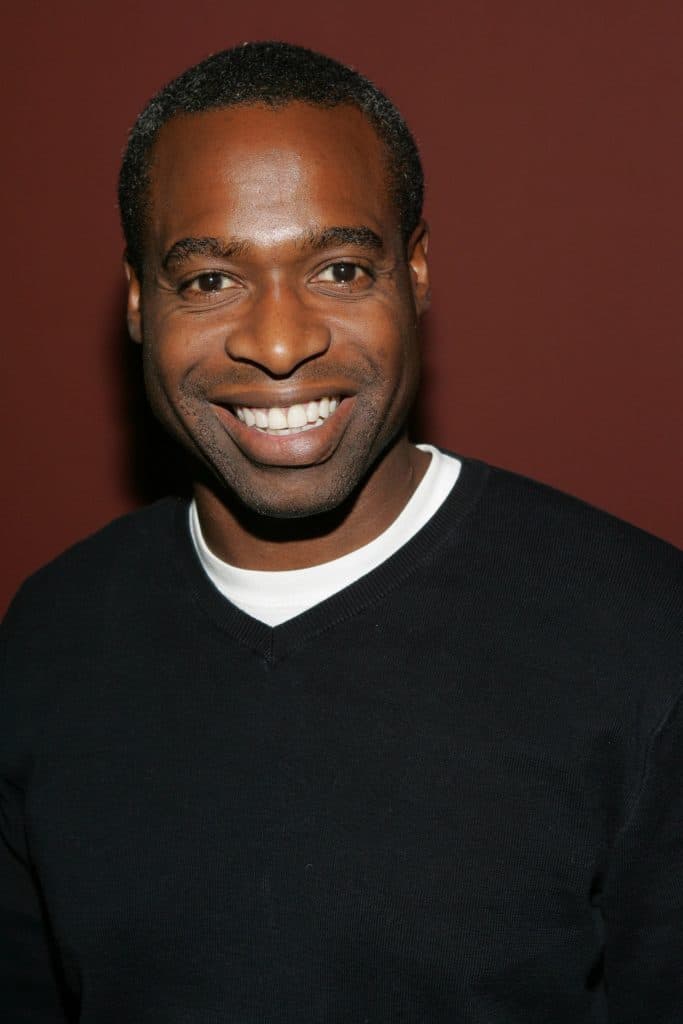 In 2009 he started voicing Special Agent Wolfie in the animated series "Special Agent Oso" (2009-2012), and in 2020 he voiced Reginald in the action-comedy series "The Healing Powers of Dude".
Accomplished Director
Phill Lewis is also a director; he made his directing debut with an episode of "The Suite Life of Zack & Cody" in 2007, and then from 2008 to 2011, he directed nine episodes of the spin-off "The Suite Life on Deck". In 2011, he directed an episode of the TV series "Jessie", and through 2015 directed eight more episodes. His next project was "Good Luck Charlie", of which he directed seven episodes from 2011 to 2013, while from 2012 to 2014 he worked on the TV series "Mike & Molly".
Next, he directed 11 episodes of the popular TV comedy series "2 Broke Girls" (2013-2014), and in 2015 he worked on the TV series "Richie Rich". He has continued to work on a number of TV series, including "The Odd Couple" (2015-2017), "Dr. Ken" (2016-2017), "One Day at a Time" (2017-2020), and several others. Most recently, in 2021 he directed two episodes of the popular TV series "iCarly".
Personal Life, Accident, Jail, Wife, Children
Phill was involved in a car accident in December 1991, in which Isabel Duarte lost her life. Phill was behind the wheel and was charged with manslaughter and driving while intoxicated, as his blood-alcohol level was three times the legal limit.
He was sentenced to five years in prison, but with four suspended, since after his arrest Phill worked with a prison-based theater troupe, performing in jails, schools, and churches, also talking about the consequences of drug and alcohol abuse. As a result, he served two years probation following his release, and was ordered to perform 350 hours of community service.
Phill is a married man; his wife is Megan Benton Lewis, and although there is no information when the two married, they have two children, daughters Piper and Annie Lewis.
Net Worth
As of mid- 2021, Phill Lewis' net worth has been estimated to be around $1.5 million, earned through his successful careers as an actor and director. As an actor, he's featured in 100 film and TV titles, while as a director, he has 55 television credits.
Appearance and Vital Statistics
This successful actor and director has black hair and brown eyes. He stands at a height of 5ft 6ins (1.6m), while his weight and other vital statistics are currently unknown, though he has an average figure.