• Clifford Joseph Harris III is a singer and social media star, son of rapper T.I. and R&B singer Tameka 'Tiny' Harris.
• He rose to fame at a young age, appearing on reality TV show, "T.I. & Tiny: The Family Hustle".
• He is an upcoming rapper with his own EP, and is currently doing his first US tour.
• He has sparked controversy with a physical altercation and public argument.
• His father is rapper T.I., with a net worth of over $50 million.
Clifford Joseph Harris III Wiki Bio
Clifford Joseph Harris III – aka King Harris – was born in Atlanta, Georgia USA, on 25 August 2004 – his zodiac sign is Virgo, and he holds American nationality. He's a singer and a social media star, but perhaps known best for being the son of the rapper T.I. and the R&B singer Tameka 'Tiny' Harris.
Family, early life and education
Clifford is the eldest son of T.I. and Tiny; he has two younger siblings, a brother named Major, born in 2008, and a sister named Heiress, who was born in 2016. Clifford has two older half-brothers and an older half-sister, from his father's previous relationships with Lashon Dixton and Ms. Niko. He also has a half-sister named Zonnique, from his mother's previous relationship with Zonnie 'Zeboe' Pullins.
There's no emotion on my face cuz I'm numb 🖤 pic.twitter.com/6sUnHrpGhx

— King Harris (@KidSaiyan_) March 2, 2021
Clifford burst into stardom at a young age, as he became a star of his parents' reality TV show, "T.I. & Tiny: The Family Hustle" when he was only seven years old. He is currently a student at a local public high school.
TV appearances
Clifford made his TV debut on "T.I. & Tiny: The Family Hustle"; the show premiered on VH1 on 5 December 2011, and ran for six seasons, concluding on 29 May 2017. It chronicles the life of T.I. and his family, starting with his comeback from a 12-month prison sentence.
Clifford soon became a fan-favorite, recognized for his sense of humor and close relationship with his siblings. He showcased his business abilities in an episode of season two, in which he ran and advertised his lemonade stand with the help of his family.
In season three, Clifford performed in front of a live audience for the first time, as a dancer for the Atlanta-based vocal group, The Tams.
In 2018, the series rebranded as "T.I. & Tiny: Friends & Family Hustle", as a roster of T.I and Tiny's friends joined the cast. It had been running on VH1 for three seasons before the production of season four was suspended earlier this year, following anonymous sexual abuse charges against the main stars of the show. T.I. and Tiny have made a public statement denying the allegations, but as of August 2021, the series' future is still unclear.
Clifford is popular on Instagram, with his account '@the_next_king10' numbering more than 700,000 followers, although with only 70 posts. He mainly uses the account to promote his music, while he also sometimes uploads more casual posts, which feature his friends and family.
He launched his Twitter account in March 2015, which currently numbers over 700 followers, but it seems that he hasn't been active on the platform in the past several months.
Music career
Clifford is an upcoming rapper, working under the alias 'Kid Saiyan'. He released his first song – "Flexed Up" – in 2019, followed by the singles "Get in My Bag", "Bad Intentions", "Bout Dat", and "No Mercy", which he released in 2020.
In February 2021, Clifford released his first extended play (EP), entitled "Athin Line Between a King & a Playa", featuring six songs. He revealed in a recent interview he did for the YouTube channel "Popdust", that he writes all of his songs himself. 'If you're not writing your own music, you're not creating a real picture of yourself', he said.
This summer, Clifford is doing his first US tour, performing in Miami, Chicago and Los Angeles, among other cities.
Controversies
In January last year, Clifford was involved in a fight at his high school. Footage of the incident circulated on social media, showing him being punched by his opponent, and then throwing him on the floor and elbowing his ribs. Apparently, the other student was wearing a Kodak Black hoodie; at the time, Kodak had publically criticized Clifford's mother, Tiny.
This April, he sparked controversy again, as a video of him getting into a heated public argument with an anonymous man surfaced online. He can be seen pulling his backpack out of his car in the middle of the fight, insinuating that he's carrying a gun.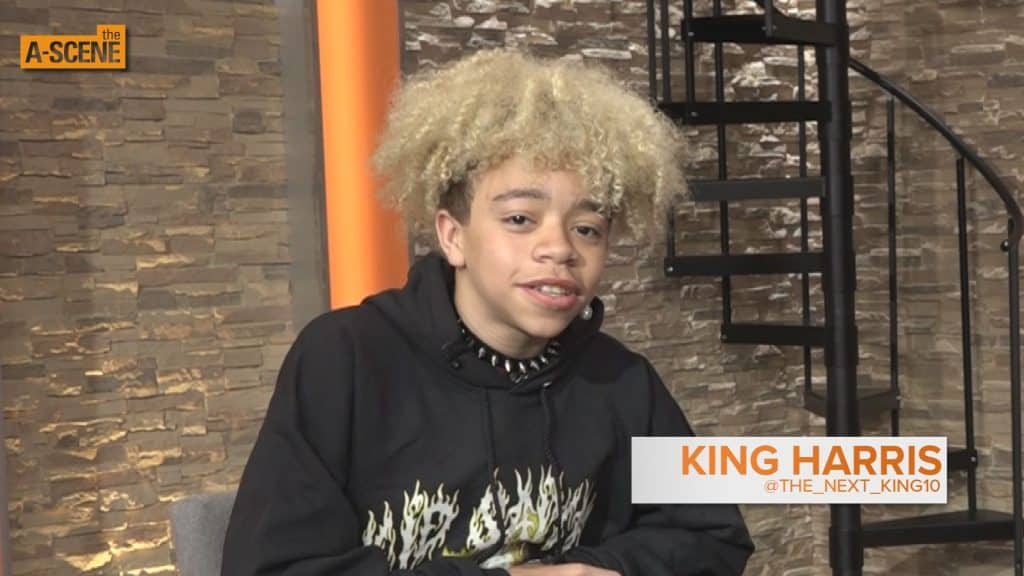 Following the video of the incident going viral, Clifford's sister Zonnique tweeted 'be about yo business my n*****' referencing the altercation. Other members of the family seem not to have commented on the matter.
Love life and relationships
Clifford rarely talks about his private life online, thus not a lot is known about whom he might be dating. As he is only 16 years old, his parents think that hes still too young to be in a relationship, and he currently appears to single.
While he was a regular on "T.I & Tiny: The Family Hustle", he confessed several times about having crushes on girls from his school, however, it never went beyond light-hearted banter.
Hobbies and interesting facts
Clifford is a huge fan of the late rapper XXXTentacion, and has listed him as one of the main inspirations for his music career, aside from his father. He plans to get a tattoo honoring the rapper as soon as he turns 18.
He has been watching World Wrestling Entertainment (WWE) since he was a child, while some of his favorite wrestlers are Bobby Lashley, Apollo Crews and Isaiah Scott.
Clifford showed his charitable side in October last year, when he and his friends volunteered to collect the trash people had been throwing out around his neighborhood.
Appearance, age and net worth
Clifford is 16 years old. He has blonde afro hair and brown eyes, is 5ft 2ins (1.62m) tall and weighs around 99lbs (45kgs). As of August 2021, his net worth is estimated at more than $100,000.
Who is Clifford's dad, T.I.?
Clifford Joseph Harris Jr. – aka T.I. – was born in Atlanta, Georgia USA, on 25 September 1980 – his zodiac sign is Libra, and he holds American nationality. He's a rapper and an entrepreneur, perhaps known best for his songs such as "Top Back", "U Don't Know Me" and "Soldier".
T.I. was raised by his grandparents in the Center Hill neighborhood of Atlanta; he started rapping when he was only eight years old. He attended Douglass High School, but eventually dropped out. His stage name originated from his childhood nickname 'Tip', given to him by his grandfather.
In 1996, T.I. was signed to the Ghet-O Vision Entertainment record label, and five years later he released his first studio album, entitled "I'm Serious". He has since released ten more albums, all of which have become commercially highly successful. T.I. has collaborated with many famous artists too, such as Justin Timberlake, Rihanna and Jay Z, and has won three Grammy Awards.
Aside from his career in music, T.I. has also ventured into acting, appearing in movies such as "ATL" (2006), "American Gangster" (2007) and "Takers" (2010), and has been a star of three of his own reality TV series. He is also the owner of a nightclub in Atlanta, has his own clothing line – A. K. O. O. – and is the Global Creative Consultant of Remy Martin Cognac.
T.I. married the singer Tameka Cottle on 30 July 2010, after having been in a relationship with her for more than nine years. She filed for a divorce in December 2016, but the two eventually reconciled and are still living together.
T.I. is 40 years old. He has short black hair and brown eyes, he's 5ft 8ins (1.73m) tall, and weighs around 152lbs (69kgs).
As of August 2021, his net worth is estimated at more than $50 million.