• Michaela Jill Murphy is known under her stage name Jessie Flower, a voice, stage and film actress, best known for voicing Toph Beifong in Avatar: The Last Airbender.
• Moved to Los Angeles at 4 years old with her mother to pursue an acting career.
• Transitioned from pursuing medicine to becoming a voice actor at Yale University.
• Rose to stardom through appearing in theater productions, commercials, and voice roles.
• Her estimated net worth is over $300,000, acquired largely through her career as a voice actor.
Who is Jessie Flower?
Michaela Jill Murphy, known under her stage name Jessie Flower, is a voice, stage and film actress, who is perhaps best recognized for voicing Toph Beifong in the popular animated series "Avatar: The Last Airbender". She was born under the Zodiac sign Leo on 18 August 1994, in Southern Indiana, USA. As of 2021, she is 27 years old, holds American nationality, and is currently residing in Los Angeles.
Early life and Family
The names of her parents remain unknown, and she doesn't have any siblings. At the age of four, she moved with her mom from Indiana to Los Angeles to launch her acting career, appearing in advertisements for Barbie and Mitsubishi.
However, in an interview, she revealed what she thought would be her career job, saying: "I thought I was going to be a cardiovascular surgeon funnily enough. I thought the whole acting thing was only going to be while I was young, and a hobby."
During her high school days, she developed an interest in math and science, and became very good at both. After matriculating, she enrolled at Yale University with the idea of pursuing medicine as her chosen profession. However, she took a turn back to the arts, and ended up doing Theater and Film Concentration Writing. In an interview, she explained how she transitioned from pursuing medicine, to becoming a voice actor: "I was recognizing that school is going to be my life for the next 12 – 13 years minimum if I became a cardiovascular specialist in surgery, and I realized that this wasn't for me. I took a screenwriting course because it seemed interesting, and it ended up being my favorite part".
Rise to Stardom
She launched her career very young, initially landing commercials, appearing in theater productions, and later transitioning to voice acting. In the interview with Peter Barber, she said: "I did start out in theater, it's a very popular thing, you get put in "Oliver" or some little kid version of "The Beauty and the Beast". I did a couple of theater shows, and it was a test run for my mum and I was like "Okay I do want to do this for real". From that moment, Jessie's mum focused on supporting and pursuing an acting career with her daughter, and everything that it entails, such as getting head shoots, signing up for various auditions, and looking for agents and talent agencies.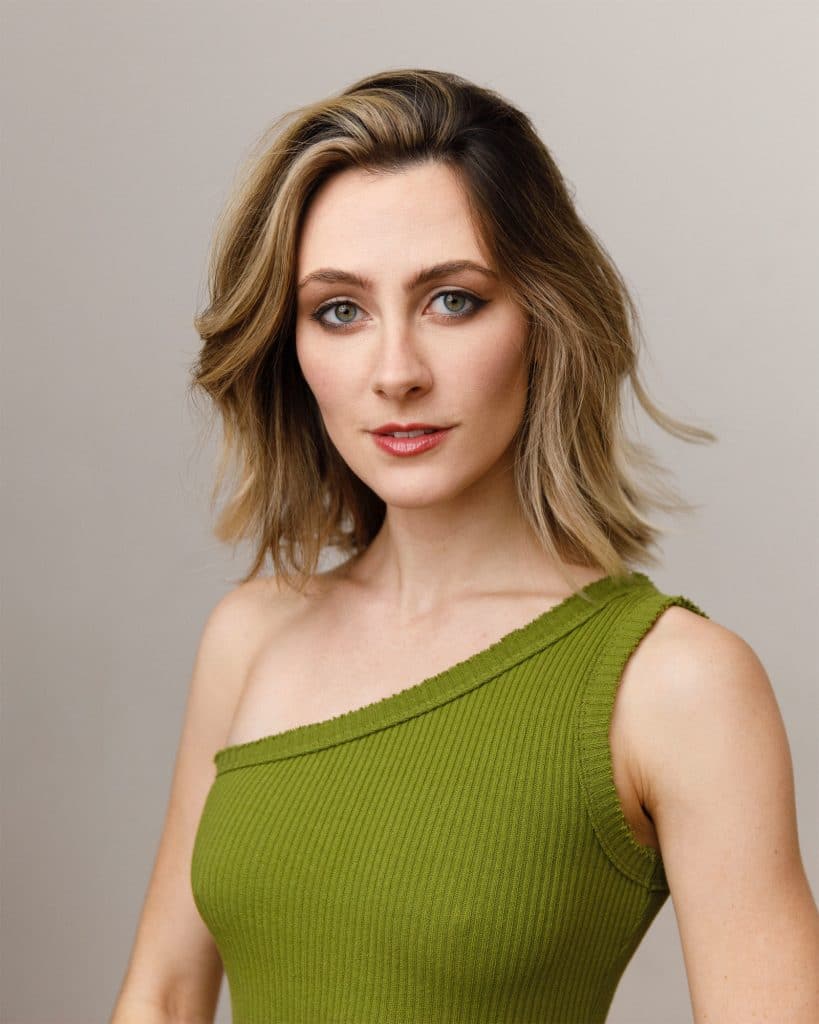 She also explained how she progressed from doing acting gigs to voice roles, saying: "Everyone goes through growing phases, and I went through a little awkward growing phase and decided to chop off my hair, bunch of teeth were falling out. However, for commercials that isn't cookie cutter mold. I wasn't asked to go to auditions as often". At the time Jessie was seven, and her agent suggested she tried voice acting. One of the first roles she did was providing additional background voices for "Finding Nemo", and from that point she began landing minor voice roles up until she enrolled at high school, when she focused on school and her dream of becoming a doctor.
Career and "Avatar: The Last Airbender"
At the age of 11, she auditioned for the role of Meng in the pilot episode of the Nickolodeon "Avatar: The Last Airbender". The producers loved Jessie's voice and cast her for the role of Toph, the earth bender.
During the same year, she voiced various characters in animated series and movies, including "Kronk's New Groove", "Curious George", and "American Dragon: Jake Long". In 2006 she provided additional voices in the animated movies "The Ant Bully" and "Brother Bear 2". She also voiced the ghost/girl in two episodes of the TV series "The X's", and lent her voice to the recurring character Chacha in the short series "The Emperor's New School".
After giving voice to Young Franny in the animated film "Meet the Robinson", she reprised her voice role as Toph in the TV miniseries entitled "Avatar: Super Deformed Shorts", and the video game "Avatar: Last Airbender- The Burning Earth". In 2008 Jessie was the voice of Peggy in the animated series "Random! Cartoons", and continued voicing Toph in the second video game entitled "Avatar: The Last Airbender- Into the Inferno". She then took a break from voice acting, and focused on getting her education.
She returned to voice acting in 2011, providing additional voices for the drama movie "That's What I Am", and revoicing Toph in the "Nicktoons MLB" video game, followed in 2014 by giving voice to Young Suyin in an episode of the Avatar spin-off series – "The Legend of Korra".
The following year she transitioned from voice acting, and appeared in several short movies, including "The Profit", "The Recording", and "Happy Endings".
Latest roles
In 2021 she appeared in two short drama movies, portraying Kate in "Stalgia" and Ellie in "The Letter". Jessie also voiced the character named Ardi Moon Crystal in the "Equestria Girls: Next Friendship", then also lent her voice to Bianca in the popular animated series "Camp WWE", which will air in 2022.
Personal Life
Not much is known about her private life and romantic interests. According to her Instagram posts, she's been dating the model and actor Alexander Rios since September 2019. They often share photos on their social media with heartwarming captions. The duo also shared a screen recently in the short movie "Stalgia".
Physical stats and Hobbies
Jessie is 5ft 4ins tall (164cm), while her weight is unknown. Her natural hair is blonde, while her eyes are blue. Jessie has a very fit physique which she has achieved through active and physically engaging routines and work-outs.
In her free time, she likes to dance, read books, and travel.
She recently adopted a terrier mix she named Maddox.
During her time at Yale, she joined an A Cappella group entitled "Yale Out of The Blue".
Even though she's mainly known for her voicing roles, she is also a screenwriter, songwriter and singer. In various interviews, she mentioned that she loved to sing and hoped to do more music projects in the future.
Her favorite anime series is "Kim Possible" and "Sailor Moon".
In an interview, she was asked whether people recognize her, and jokingly said: "Nobody know who I am. I walked around in my Toph costume at the San Diego Conference, and people complimented my cosplay. That's kind of a plus being a voice actor, because no one necessarily knows who you are and what you look like."
She is mostly active on Instagram, counting nearly 35,000 followers, while her Twitter account has over 3,000 fans. She usually posts selfies and photos from upcoming projects.
What is her net worth?
As of mid-2021, her estimated net worth is over $300,000, acquired largely through her career as a voice actor. Jessie also earns through her Earth Kingdom-inspired apparel and merchandise – the brand's name is Bandit Basics.