• Alexa Skye Swinton was born in New York City, USA in 2009.
• She is a child actress, musician and composer, known for her role in the series "Emergence".
• She is being raised in Los Angeles by her parents Rolfe and Inna, who are actors.
• She has appeared in several films and TV series, as well as written and composed music.
• She is 11 years old and has an estimated net worth of over $100,000.
Who is Alexa Swinton?
Alexa Skye Swinton was born in New York City, USA, on 2 July 2009 – her zodiac sign is Cancer and she holds American nationality. She is achild actress, also a musician and a composer, perhaps known best for her portrayal of one of the lead characters Piper in the mystery science fiction series "Emergence", created by Tara Butters and Michelle Fazekas, and which also starred Allison Tolman and Owain Yeoman. The series aired in 2019 and 2020, and follows a girl found at the place of a strange accident, and a police chief who is investigating the case.
Early life and education
Alexa is being raised in Los Angeles, California alongside her siblings Ava Idelchik and Maxim Swinton by their father Rolfe and their mother Inna. Rolfe is the 36th head of the Lowland Scottish Clan Swinton, and Inna is an author, lawyer and actress. Alexa is a distant cousin of famous British actress Tilda Swinton. Both her siblings are actors as well.
Alexa was somewhat pushed into the film industry by her mother, as she helped her win her first role in 2012 aged three, when Alexa portrayed Ellie in four episodes of the drama series "Mythos", but which didn't attract a lot of attention.
Alexa is currently attending a local elementary school at which she is practicing creative writing and playing the piano, however, acting takes most of her free time, and she can rarely focus on anything else. However, she's still hoping to obtain a college degree.
Roles in movies
Alexa made her debut film appearance in 2014, when she portrayed a supporting character in the four-hour drama "River of Fundament", written and directed by Matthew Barney, and which starred Dave Bald Eagle, Milford Graves and John Buffalo Mailer. The movie has three acts, and is based on the novel "Ancient Evenings" by Norman Mailer.
Alexa went on to portray lead characters in several short movies, such as the 2016 mystery "Rest in Peace", the 2017 drama "The Speed of Light", and the 2018 drama "Nettles".
The same year saw her star as Young Rachel in the short drama "Umami", written and directed by Manish Khushalani, and which follows a famous chef who is unable to prepare his mom's recipe. Also in 2018, Alexa portrayed Girl from the Vision in the short science fiction "Little Brain Surgeries", but which failed to attract any attention, then in 2019 she starred as Baby in the eponymous short drama. The year 2020 saw her appear in the short musical "You, Me and My Purple Docs", and she then played the lead character Annie in the short drama "Reverb".
Two of Alexa's most recent roles in movies have been in the 2020 short drama "Muyu", and the 2020 short romantic drama "I've Lost Her".
She has recently finished shooting for the upcoming drama "Sometime Other Than Now", and has also been cast to appear in the upcoming shorts "BeLoved" and "Kooky Spook".
Roles in TV series and shows
In 2015, Alexa appeared in the episode "Scorched Earth" of the critically acclaimed drama mini-series "Flesh and Bone", written by Moira Walley-Beckett, and which starred Sarah Hay, Ben Daniels and Emily Tyra. It follows the life of an emotionally troubled ballet dancer after she moves to New York City. The series won four awards and was nominated for seven others, including two Golden Globes.
In 2016 she made an uncredited appearance in two episodes of the musical comedy "Saturday Night Live", and in 2018 Alexa was invited to make a guest appearance in the musical comedy talk-show "The Tonight Show Starring Jimmy Fallon".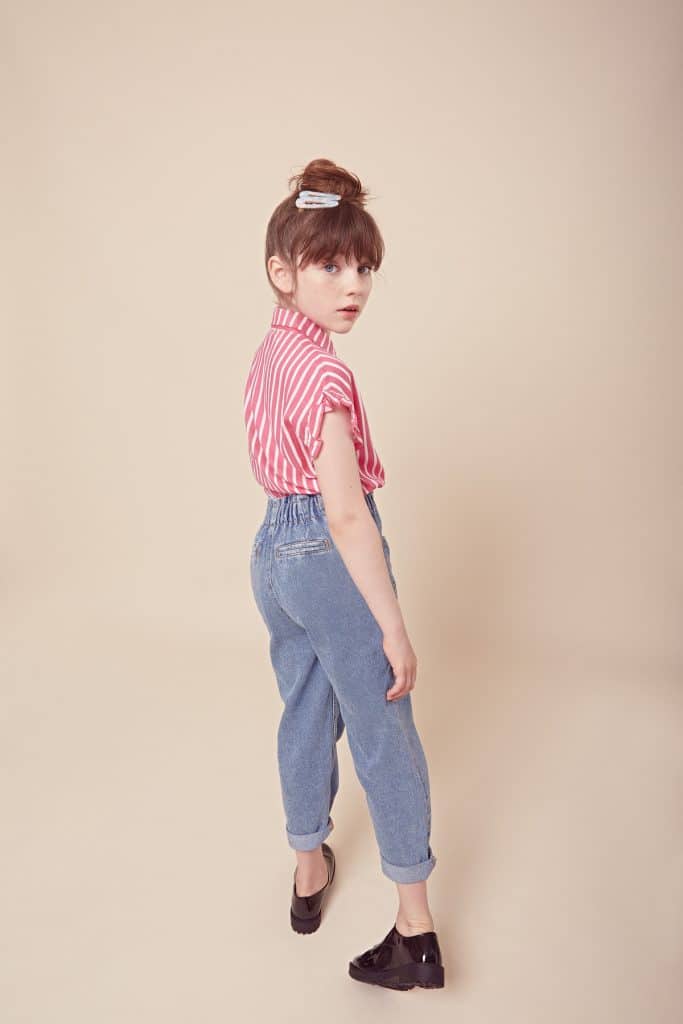 The year 2019 saw her portray Chloe in the episode "Upgrade" of the mystery science fiction drama "Manifest", which starred Melissa Roxburgh and Josh Dallas, and follows the passengers of Flight 828 who were believed to be dead before they showed up five years later. The series was nominated for four awards.
Alexa's most recent role in a TV series has been in 14 episodes of the drama "Billions", which starred Paul Giamatti, Damian Lewis and Maggie Siff, and follows an American lawyer going after Bobby 'Axe' Aelrod, founder of a hedge fund. The series won one and was nominated for 17 other awards.
Other credits
Alexa wrote the 2020 short film "You, Me and My Purple Docs", as well as composed the music for it. She is currently producing the short movie "Kooky Spook".
Alexa has appeared in several other talk-shows. In 2015, she appeared in a single episode of both "The View" and "Today", and was in 2019 in an episode of "The Marilyn Denis Show". Most recently, in 2020 she appeared in an episode of "The Early Night Show with Joshua Turchin", and in the documentary series "Ultimate Vocal Music Summit".
Friends and family
Alexa has many friends, and some of them can be seen featured in a couple of her Instagram pictures. She is said to be easy-going person, and doesn't find it hard to get along with her colleagues. Alexa has stated that she enjoys spending time with older actors and actresses, as her peers are rarely mature enough for her to spend time with them.
She is very close to her mother, and Inna is very supportive of her career, taking Alexa wherever she needs to go which was very important at the beginning of her career as she attended various auditions. Alexa is also close to her siblings, and they often practice their acting skills together.
It is widely believed that Alexa is still way too young to be dating, so as of February 2021, she is single.
Hobbies and other interests
Alexa enjoys spending her time in the kitchen preparing delicious foods for her family while her favorite thing to make is chocolate pudding because it is her personal favorite food.
She likes summer over other seasons as she enjoys being close to the ocean, sun tanning at the beach and playing volleyball with her friends.
Alexa is a dog-lover, but apparently her parents won't allow her to have a pet.
When she began acting she was afraid of travelling, but has over the years fallen in love with it. Alexa is hoping to visit every US state, and two of her favorite European countries France and Italy.
She has her own favorite actors and actresses, some of whom are Eddie Murphy, Jim Carrey and Emma Watson, and a couple of her favorite movies are "Meet Dave", "A Thousand Words" and "Liar Liar".
Age, height and net worth
Alexa's age is 11. She has long brown hair and blue eyes, her height is 5ft (1.52m) and she weighs around 95lbs (43kgs).
As of February 2021, her net worth has been estimated at already over $100,000.