• Titus Welliver is an American actor born in 1962
• He has appeared in over 110 movies and TV series
• He has won four of his seven award nominations
• He is good friends with American actor and director Ben Affleck
• His net worth has been estimated at over $4 million
Who is Titus Welliver?
American actor Titus B. Welliver was born in New Haven, Connecticut USA, on 12 March 1962, so his zodiac sign's Pisces. He's appeared in more than 110 movies and TV series, and is probably best known for playing Dino Ciampa in the 2010 crime thriller movie "The Town", directed by Ben Affleck, who also starred in it alongside Rebecca Hall and Jon Hamm. It follows a group of thieves who are robbing a bank, but one of them has fallen in love with assistant manager Claire whom they're holding hostage; the movie won nine of its 56 award nominations, including an Oscar nomination for Best Performance by an Actor in a Supporting Role (Jeremy Renner).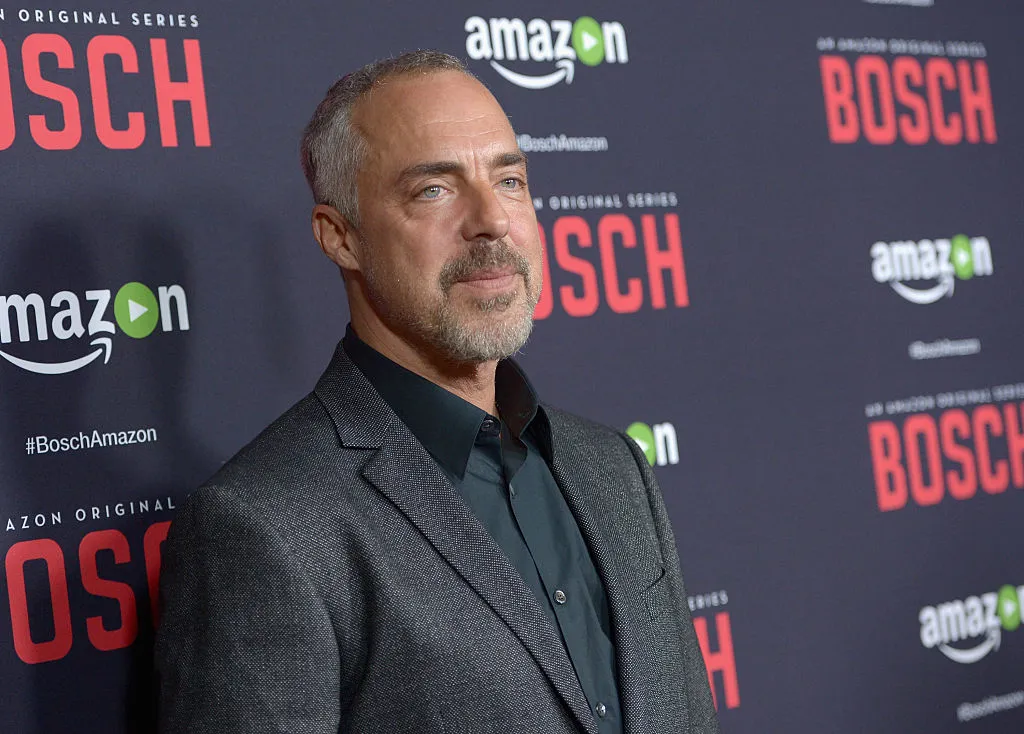 Education and early life
Titus was raised in New Haven alongside his two brothers, by their mother Norma Cripps who was a fashion illustrator, and father Neil Welliver who taught fine art at Yale University, and was later the dean of the University of Pennsylvania's School of Fine Art. Titus' sister Ashley Welliver died from sudden infant death syndrome (SIDS) in 1976, his brother Eli Lustman Welliver was 21 when he died after his drink was spiked at a bar during a robbery, and his brother Silas Bartley Welliver was 45 when he died from muscular dystrophy in February 2022.
Titus was a teenager when he became interested in acting, but honored his father's wish to pursue a college degree. He matriculated in 1980 and enrolled at New York University, where he met and befriended future famous American actor and comedian Adam Richard Sandler; Titus graduated with a Bachelor's degree in 1984, and worked various jobs to financially support himself in the following six years, prior to launching a career in the film industry.
Roles in movies
Titus' debut film role was playing Redneck in Bar in the 1990 action adventure thriller "Navy Seals", directed by Lewis Teague, and which starred Charlie Sheen, Michael Biehn and Joanne Whalley. It follows a SEAL Team on a mission to find and destroy a terrorist shipment of Stinger missiles.
Titus could then have been seen appearing in the 1990 crime action "The Lost Capone", and in 1991 the biographical musical "The Doors" and the crime drama "Mobsters". He portrayed Kenny Kamins in the 1996 crime mystery "Mulholland Falls", directed by Lee Tamahori, and which starred Nick Nolte, Melanie Griffith and Jennifer Connelly; it follows a special Los Angeles Police Department squad as they're investing a murder, and the movie won one of its two award nominations.
Some of Titus' notable performances in the remainder of the decade were in the 1997 short romantic drama "The Clearing", the 1998 biographical historical drama "The Day Lincoln Was Shot", and the 1999 thriller "Mind Prey".
In 2004, he portrayed Dale Becker in the crime mystery "Twisted", directed by Philip Kaufman, and which starred Ashley Judd, Samuel L. Jackson and Andy Garcia. It follows police officer Jessica who's investigating the murder of her former lovers, and the movie won a 2004 Hollywood Film Award for Make-Up of the Year. Titus could then have been seen appearing in the 2005 crime action "Assault on Precinct 13", the 2007 crime mystery "Gone Baby Gone" and the 2008 drama "The Human Contract".
He played Bates in the critically acclaimed 2012 biographical thriller "Argo", directed by Ben Affleck, who also starred in it alongside Bryan Cranston and John Goodman. It follows a CIA agent as he's trying to rescue six kidnapped Americans in Tehran, and the movie won 98 of its 254 award nominations, including three Oscar wins for Best Motion Picture of the Year, Best Writing, Adapted Screenplay and Best Achievement in Film Editing.
Titus is also known for playing Special Agent Vietti in the 2019 action crime comedy "Shaft", directed by Tim Story, and which starred Samuel L. Jackson, Jessie T. Usher and Richard Roundtree. It tells the story of a cyber security expert who's trying to learn more about his best friend's death.
Titus' two most recent movie roles have been in 2021, in the animated crime action "Batman: The Long Halloween, Part One" and "Batman: The Long Halloween, Part Two", both voice roles; he's currently shooting for the upcoming movie "Hidden Valley".
Roles in TV series
Titus' debut TV series role was playing Johnny Bauer in the 1990 episode "The Narc" of the crime mystery "Matlock", and he could then have been seen appearing in an episode of the drama "L. A. Law", the romantic drama "Beverly Hills, 90210", and the crime comedy "The Commish".
In 1996, Titus played Cameron in the fantasy horror "Kindred: The Embraced", created by John Leekley, and which starred Stacy Haiduk, Erik King and Patrick Bauchau. It follows leader of the Vampire Clan Julian Luna who's fallen for human reporter Caitlin.  The remainder of the decade saw Titus appear in an episode or two of the crime drama "High Incident", the crime mystery "Murder One", and the crime action "Nash Bridges".
From 2004 through 2006, he played Silas Adams in the popular historical crime drama "Deadwood", which David Milch created, and which starred Molly Parker, Ian McShane and Timothy Olyphant. It follows the lives of people from the city of Deadwood, and the series won 36 of its 121 award nominations. Titus could then have been seen guest starring in an episode of the crime mystery "Law & Order", another crime mystery "Numb3rs", and the crime drama "Kidnapped".
And we're baaaaaack @PrimeVideo Bosch season 6! Full time trouble for bad guys pic.twitter.com/zLCIbSOhBA

— TitusWelliver (@welliver_titus) July 27, 2019
In 2014 and 2015, he portrayed Thorwald in the science fiction action "The Last Ship", which Hank Steinberg and Steven Kane created, and which starred Charles Parnell, Alec Baldwin and Eric Dane. It tells the story of the crew of a naval destroyer who seem to be the only people alive following a pandemic, and the series won one of its seven award nominations.
Titus' three most recent TV series roles have been in 10 episodes of the 2021 drama "Nova Vita", and in 2022, 10 episodes of the  crime drama "Bosch: Legacy" and the episode "Lex Luthor" of the action crime adventure "Titans".
Other credits
Titus produced 48 episodes of the crime series "Bosch" from 2017 through 2021, and wrote and produced several episodes of the 2022 crime series "Bosch: Legacy".
Some of his recent appearances in talk-shows have been in "Late Night with Seth Meyers", "Celebrity Page" and "The Talk".
Awards and nominations
Titus has won four of his seven award nominations. He and his colleagues won a 2010 National Board of Review Award for Best Acting by an Ensemble, and a 2010 Washington DC Area Film Critics Association Award for Best Acting Ensemble, both for "The Town".
Titus also won a 1998 People's Choice Award for Favorite Television New Dramatic Series and a 2012 Hollywood Film Award for Ensemble of the Year ("Argo"), both shared with colleagues.
Love life and spouse
Titus has been married five times. His first wife was non-celebrity American Heather Wielandt – the date of their wedding remains undisclosed, but their divorce was finalized in 1989.
Titus exchanged vows with his second wife Dani Sexton in 1992; they divorced in 1996.
He married his third wife Joanna Heimbold in 1998, she gave birth to their son Eamonn Lorcan Charles on 20 May 1999, and their second son Quinn Welliver followed in 2002; Titus and Joanna's divorce was finalized in 2004.
Titus and his fourth wife Elizabeth W. Alexander exchanged vows in 2005, and she gave birth to their daughter Cora Welliver in 2006, but the marriage ended when Elizabeth died from breast cancer in 2012.
Titus married his fifth wife, Dutch former model and fashion consultant Jose Stemkens in 2014, they split in May 2019 and their divorce was finalized in 2021.
Titus is engaged to Samantha Edge as of January 2023.
Interesting facts and hobbies
All three of Titus' children have become actors, and have appeared alongside him in a couple of TV series.
He's passionate about music, and is an avid harmonica player.
Titus likes tattoos; he has the symbol of his karate dojo tattooed on his right upper arm, and an Irish harp on his left forearm.
He's been a fan of comic books since elementary school.
Titus is a great mimic, according to his "Deadwood" colleagues.
He is good friends with American actor and director Ben Affleck, and has appeared in many of the movies directed by him.
Titus is followed by close to 60,000 people on Instagram, and has posted nearly 300 pictures and videos onto the social media network.
Some of his favorite actors are Al Pacino, Jack Nicholson and Tom Hardy, and a couple of his favorite movies include "Scent of a Woman", "The Shinning" and "Paterno".
Height, eyes and wealth
Titus' age is 60. He has blue eyes and brown hair, is 5ft 11ins (1.82m) tall and weighs about 175lbs (79kgs).
Titus' net worth's been estimated at over $4 million, as of January 2023.