• Ricky Berwick is a Canadian actor, social media star, YouTuber, film director, writer, producer and comedian
• He was born with Beals-Hecht syndrome, which affects his ability to fully extend his joints, and has an arm span greater than his height
• His YouTube channel has amassed over 2.5 million subscribers and 900 million views
• Ricky is popular on Instagram and other social media networks and starred in the short musical film "Fortnite Rap Battle Royale" in 2018
• His net worth is estimated to be over $500,000
Who is Ricky Berwick?
Ricky Berwick was born in Ontario, Canada on 23 April 1992 – his zodiac sign is Taurus, and he holds Canadian nationality. He's an actor, social media star, YouTuber, film director, writer, producer, and a comedian. He's probably known best for his YouTube channel, which he launched on 9 March 2007, and is today subscribed to by more than 2.5 million people, and numbers close to 900 million views of all his videos combined. Ricky mostly uploads comedy content.
What is wrong with him?
Ricky was born with the Beals-Hecht syndrome, which makes him unable to fully extend his knees, elbows, fingers and toes, and he also has very long toes and fingers because of it.
egirls on my discord pic.twitter.com/5xEI0iEq17

— Ricky Berwick (@rickyberwick) May 16, 2021
Ricky's arm span is greater than his height, because of the syndrome.
Early life and education
Ricky was raised an only child in Kitchener, Ontario, Canada, by his parents Barbara and Devon Berwick. The two were very supportive of their son as he was growing up, and did their best to help him have equal opportunities in life, as other children.
Ricky was apparently bullied while attending a local high school, but still had a couple of close friends who were there for him, and would protect him. He was 15 years old when he launched his YouTube channel, but as he failed to attract viewers, Ricky stopped making videos, but still chose not to pursue a college degree, spending his time playing games and watching movies on TV.
Rise to prominence
In 2016, Ricky uploaded a video onto his Twitter account which featured him yelling and eating French fries at McDonald's. It went viral, and was then downloaded by someone without Ricky's permission, was uploaded onto Facebook, and there amassed over a million views. So he became popular overnight, and then decided to give YouTube a second chance.
On 19 April 2018, Ricky's channel hit one million subscribers, while he hit two million on 31 July 2020.
Most popular YouTube videos
Ricky's probably known best for his sense of humor, and for his, as some call them, crazy videos. We're going to mention three of his most viewed YouTube videos, which have helped him gain many new subscribers.
His most popular video "I'M A DAD – Ricky Berwick" has been watched over 43 million views since 1 May 2019, and features Ricky as he's becoming a father (joke).
His #2 most viewed video "GROCERY SHOPPING – Ricky Berwick" has been watched more than 18 million times since 17 May 2017 – the title's quite self-explanatory.
Ricky's third most popular video "RIDE ME – Ricky Berwick" has been seen over 17 million times since 18 April 2019, and features two Rickys, one with a horse head.
Ricky's quite popular on Instagram, having amassed more than 700,000 followers, while he's uploaded over 3,000 pictures, most of which have been taken during his everyday life.
He launched his Twitter account in May 2008, and has since amassed close to 400,000 followers, while he tends to tweet a couple of times every day, to date more than 78,000 times. His Facebook account is followed by more than 1.7 million people, and which he updates at least once a day. Ricky's also a TikTok star, having accumulated over 7.7 million followers, and more than 115 million views of all his videos combined.
Career as an actor
Ricky has a single acting credit – in 2018, he appeared in the short musical film "Fortnite Rap Battle Royale", which starred Dan Bull, Matteo Iadonisi and Randolph, and follows 100 YouTubers who have recorded a Fortnite-themed rap song.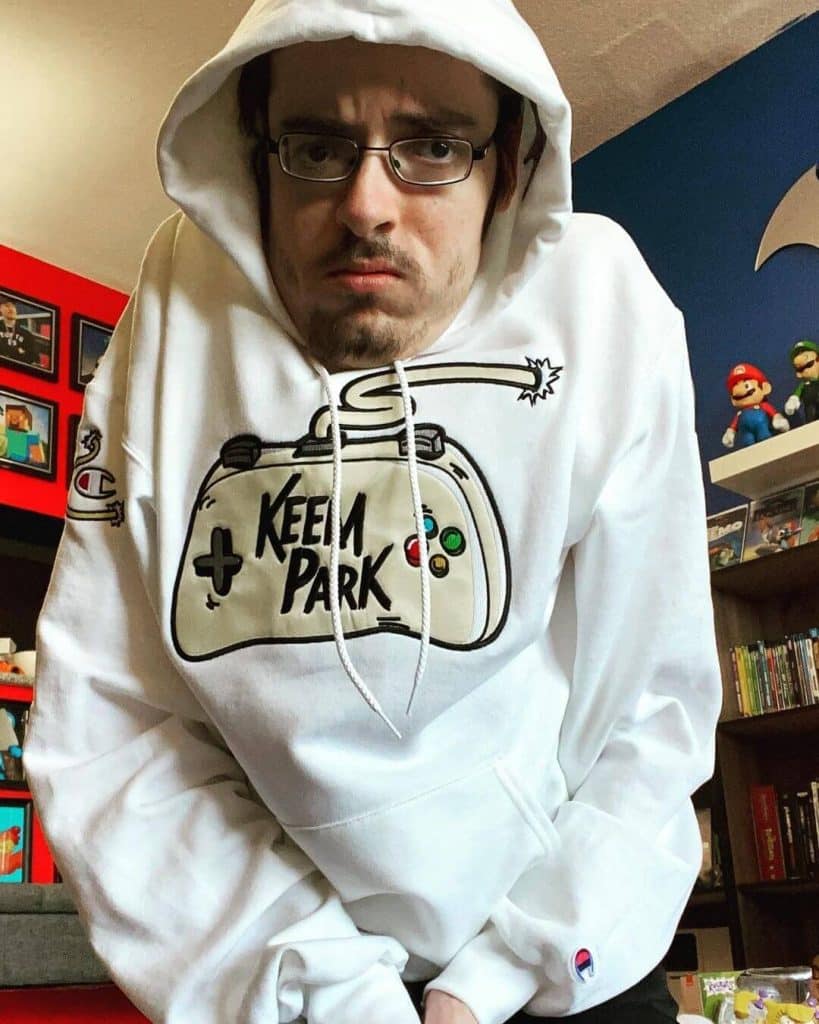 Other works
In 2017, Ricky wrote and directed the episode "RICEGUM HAS A GHOST WRITER #DramaAlert Faze Rain vs Zoie Burgher, Shane Dawson vs Nicole Arbor" of the news comedy series "Drama Alert", and just recently in 2021, he directed the episode "PACKAGE THIEF CAUGHT ON CAMERA" of his own comedy series "Ricky Berwick".
He has made a guest appearance in a number of talk-shows, such as "The Gavin McInes Show", "The Alex Jones Show" and "Morning Express with Robin Meade".
Ricky voiced himself in the 2017 video game "Sliptime".
He can be seen featured in the 2018 documentary series "50 Amazing Facts to Blow Your Mind".
Love life and relationships
Ricky's very open when it comes to his love life, mostly because there's really not much to it. His condition has made it very hard for him to find a girlfriend, and it's widely believed that Ricky is yet to date a girl. He has uploaded a video onto his YouTube channel, entitled "ME AND MY GIRLFRIEND – Ricky Berwick", in which he's singing the song "You're The One That I Want" with a girl, but it's just another of his comedy videos, and the two haven't dated in real life.
He doesn't seem to have a problem with not having had a girlfriend, and often jokes on his own account.
Hobbies and interesting facts
Ricky spends the majority of his time coming up with ideas for his videos, then making and editing them, and finally uploading them onto his social media accounts.
He's a huge lover of animals, with cats being his favorites – he has two pet cats called Sonny and Shady, which can be seen featured in many of his Instagram pictures. Ricky has joked about also having owned a baby bearded dragon he called Flick.
He's a huge fan of animation, and has collaborated with a couple of popular YouTube animators, while Ricky loves the work of the Japanese Studio Ghibli. A couple of his favorite animated movies include "Princess Mononoke", "Howl's Moving Castle" and "The Tale of Princess Kaguya".
He enjoys watch live-action movies too, with some of his favorites being "The Big Lebowski", "The Eternal Sunshine of the Spotless Mind" and "Bad Boys".
He likes to do cosplay, and has dressed up as Kratos from the video game "God of War", and as Thanos, from the movie "Avengers: Infinity War".
Age, height and net worth
Ricky's age is 29. He has short brown hair and black eyes, his height is 2ft 8ins (0.86m) and he weighs around 123lbs (56kgs).
As of June 2021, his net worth has been estimated at over $500,000.