• Barret Oliver is a former child actor and current photographer from Los Angeles, California
• He rose to fame with his role in 'The Neverending Story' in 1984
• After his acting career, he wrote a book about 19th century photography and taught classes
• His current estimated net worth is around $400,000
• He is an elusive individual who does not use social media and his hobbies and romantic interests are unknown
Who is Barret Oliver?
If you were a fan of "The Neverending Story", then you must remember Barret Oliver, who portrayed the role of Bastian Balthazar Bux. Barret is a photographer and a former child actor, who rose to prominence as Bastian. He was born on 24 August 1973 in Los Angeles, California, the USA, under the Zodiac sign Virgo. He holds American nationality, and as of early 2021, he is 47 years old.
Early Life and Family
Barret was born to Ken and Kathy Oliver, his father was an interior designer.
Barret has two older brothers – Kyle born in 1970, was also a child actor; both of them auditioned frequently with the help of their parents. There is not much information about Barret's early life,  except that he spent his childhood in LA and continued to live there after launching his acting career, having been educated at the private school Los Feliz, also referred to as the Apple School. Back in the late '70s, a friend of his parents' who was well-connected in Hollywood suggested that his older brother, Kyle, try out in the movie industry, so he began auditioning, achieving some modest success. Barret on his own initiative also disclosed that he would like to try his luck, and venture onto the screen.
Career
Initially Gabriel was landing various roles in commercials, followed by minor roles in TV shows such as "Battlestar Galactica" and "The Incredible Hulk". In 1982 he made his movie debut in "Jekyll and Hyde…Together Again", followed by more significant roles in "Kiss Me Goodbye", and "Uncommon Valor", then his role in "The Circle Family" garnered him a nomination for Young Artist Award.  He also landed a minor role in the action crime series "Knight Rider".
At the time, Barret was ten years old and already a busy actor when in 1983 he auditioned for the role of Bastian in "The Neverending Story", among 200 other boys.
Despite making a strong impression, he was rejected on account of being too young and immature for the role, however, the casting directors had trouble finding the perfect match, and Barret was called to re-audition. This time, the directors were astonished by how much he had changed over a couple of months, and decided to cast him. He was asked to read a scene with Bastian in conversation with Koreander, and young Barret exuded great intensity and confidence. After getting the 'green light' from the director of the movie, Wolfgang Petersen, shooting began soon afterwards. The fantasy movie was filmed in Munich and premiered in Germany in1984; without a doubt, this role shot Barret to international stardom.
Soon Barret was cast in "Invitation to Hell" and "Frankenweenie", which was directed by Tim Burton for Disney. However, "Frankenweenie" was never released, given that Disney claimed it was not suitable for young audiences, and also fired Tim Burton upon finishing the movie.
Barret next appeared in the American drama series' "Lottery" and "Highway to Heaven" in 1984; the latter garnered him a nomination for the Young Artist Award for Best Young Guest Actor in a Television Series. In 1985 Barret was cast as a lead role in "D.A.R.Y.L", the sci-fi movie directed by Simon Wincer, and despite the film gaining mixed reviews, Barret received the Saturn Award for Best Performance by a Younger Actor.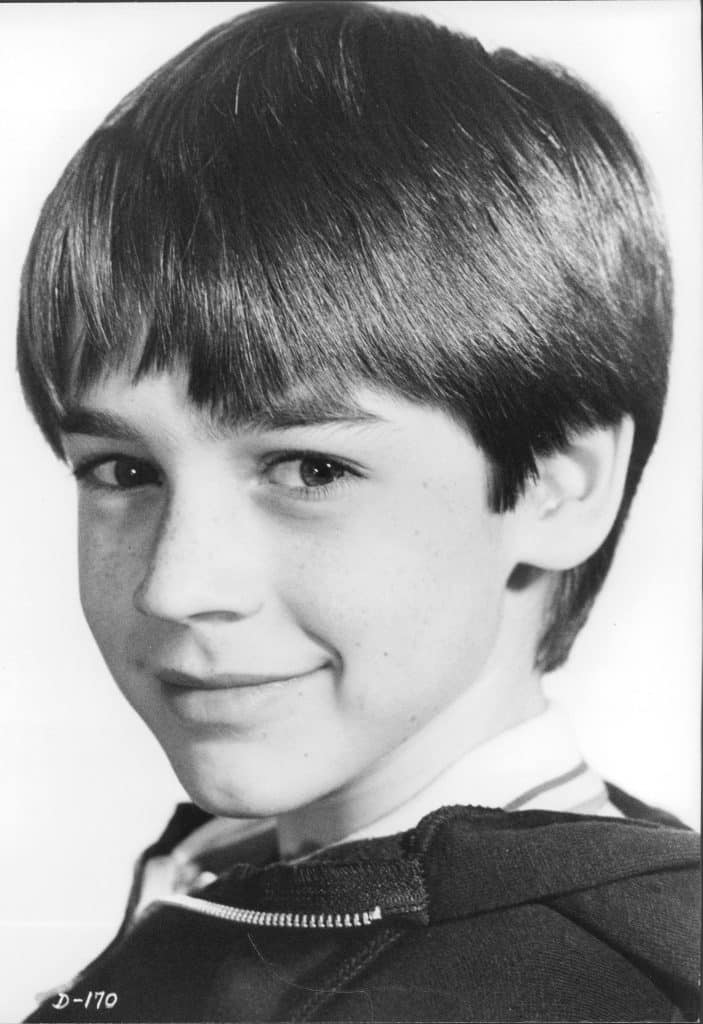 His followed with the sci-fi comedy movie "Cocoon", which gained positive critical reaction and satisfying box office results, and in 1986, Barret landed a role in the Disney Channel original movie "Spot Marks the X", followed by a minor role in "The Twilight Zone".
In the following year he appeared in the folklore anthology series "Tall Tales and Legends", and "The Secret Garden". In 1988, he bounced back to the realm of sci-fi and starred in the second installment – "Cocoon: the Return". He appeared in the American comedy series "Hooperman" and "Scenes from the Class Struggle in Beverly Hills" in 1989, the latter his last appearance, and signaling his exit from the Hollywood. This film at the time of its release was one of the most expensive movies shot outside of the US.
Why did he exit from Hollywood?
There were a couple of rumors following his exit about subsequent activities. Barret was said to have some personal issues, but the subject of these issues remained purely speculative. Other reports suggested that he joined the Church of Scientology, and decided to withdraw from public life. However, these rumors were solely based on the fact that his father was a Scientologist. Later he was said to have become a welder, and developed an interest in photography hence he enrolled at Valley College in Los Angeles. Most of this information has been unconfirmed, and given his tendency to stay away from any public events or social media, it's hard to find concrete proof.
What is he doing now?
Barret today is working as a printer and photographer, specializing in 19th-century technology.
In 2007 Carl Mautz Publishing and Vintage Photography published his book entitled "A History of the Woodburytype", which can be found on Amazon. The book discusses the origin of Woodburytype, and the progression of this process from its invention by Walter B. Woodbury into the modern age. He was also featured in the 2007 Silverstein Photography Annual as one of the "10 emerging photographers". There are some indications that he worked as a teacher of photography in 2008 in Los Angeles. Barret also wrote and published several articles under a pseudonym, largely to avoid any possible overshadowing of his acting career.
Reportedly he also appeared in a 2012 short movie about his craft called "Usual Manner".
Personal life
There is no information about his romantic interests and pursuits. Given he gained fame as a child actor who later exited the scene, it's unsurprising that there is a scarcity of information.  When the actor decided to go under the radar, so did his love life, which still remains a mystery.
What is his net worth?
As of 2021, his estimated net worth is around $400,000, which he's earned through his acting and photography ventures.
Physical stats, Hobbies, and Social Media
There is not much information about his current physical stats except his height, which is 5ft 6ins (172cm). His hair is dark brown, and his eyes are brown. Today, Barret looks very different, which is normal considering he is approaching his 50s. He has a full beard, wears glasses, and judging from the photos available online, he has dreadlocks.  He doesn't use any social media accounts, so as an elusive individual, not much is known about his hobbies besides his interest in history and photography.