• Charlie Jagow is the youngest cast member of "The Last Alaskans"
• Rumors of Paul Jagow's death have circulated, but this is debunked by the lack of confirmation and information
• Paul Jagow is Paul and Dawn's father, originally from New York and now living in the Arctic National Wildlife Refuge
• Charlie is a humble man continuing the legacy of his family, and Joanna is a nurse and dog sled race driver
• The show is remembered for its realness and representation of people committed to preserving their home
It's been a while since Discovery's "The Last Alaskans" left TV screens. Nonetheless, everyone who watched the show and couldn't help but be enthralled by its cast's memorable and inspiring stories, still hold the show in a high esteem.
Out of the cast members, Charlie Jagow was well remembered for being the youngest.  Surprisingly enough though, his youth didn't deter him from being extremely experienced when it comes to surviving in the solitude of the Arctic National Wildlife Refuge.
The end of "The Last Alaskans" after four seasons left its fans missing the stories that were showcased in it. More than that, the lack of official information about the show's stars' whereabouts led viewers to try finding other ways to know what's up with their life, which is also the cause of much speculation arisen about Charlie's dad Paul Jagow, and his health.
Kilcher women aren't afraid to get their hands dirty when making the perfect #Christmas gift, and Eve's #handmade driftwood mobile is no exception. Join @AlaskaTLF Sunday night for an all-new episode of the wholesome homestead traditions you love. #MerryChristmas #ATLF pic.twitter.com/6GSGQJj2X9

— The Last Alaskans (@LastAlaskans) December 16, 2017
Luckily for you, we have information about what happened to the Jagow patriarch, and we will also give you an update on the entire family's live, so keep up with us!
Is Charlie Jagow's Dad Okay?
Charlie's father's name is Paul Jagow, a New Yorker who moved to Alaska early in his youth with the goal of spending the rest of his life there. Though before getting into who Paul is and how he came to form a family, and settle in one of the most inhabited places in the world, we would like to update you on his actual life.
Recently, rumors that Paul has died have taken force on social media. Such a belief started due to Charlie's sister Joanna, who in early March 2021 posted a pic on Instagram celebrating her participation in that year's edition of the dog sled race, the Iditarod.
Though, what seemed like a normal post at first, ended up causing confusion in her followers, due to a certain line she wrote on the post's caption that said: 'Thank you to my Father above for getting us to this point!'.
The speculation that something had happened to Paul grew morein  the following weeks, when Joanna updated her Instagram with a caption that included a similar line: 'Thank you to my Father above for giving us what we needed to prosper on and see the finish line'. That second post was a set of photos from her dog sled race, and included a Bible's verse pic, awakening the possibility that the 'father' she was talking about was related to her religion.
However, the closest people to Paul haven't posted anything in his honor, nor can an obituary for him  be found on the internet. If you add that to the fact that Joanna's post can easily be interpreted in a religious way that is unrelated to Paul, it's somewhat safe to assume he's alive, and hopefully healthy as well.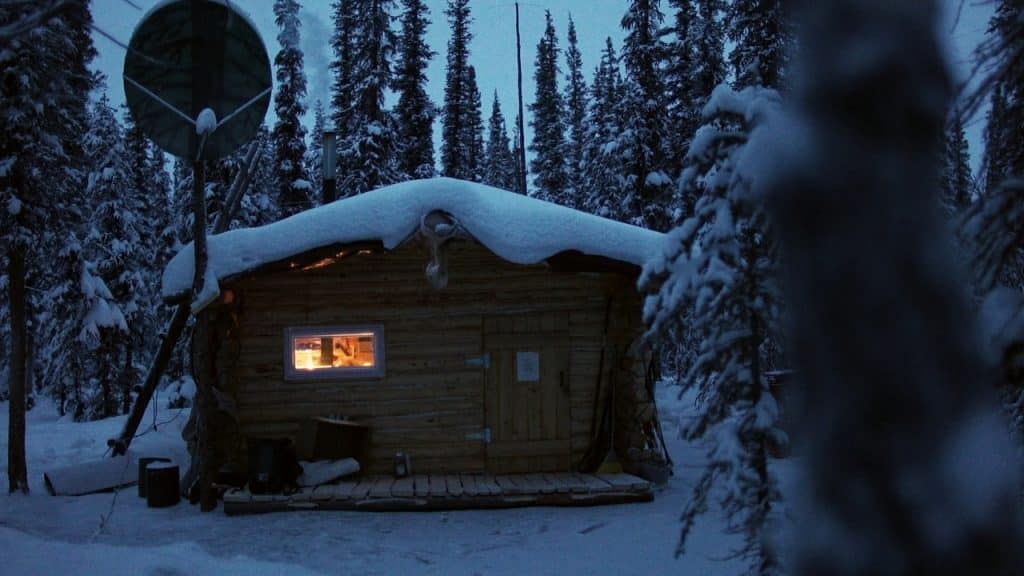 What Is Paul Doing Now?
While the rumor of Paul's death has been debunked, it's important to point out that Charlie Jagow and his parents are not fans of social media. The only member of the family who actually updates her public accounts is Joanna, and that is because she uses her Instagram and website to help promote her tourist business, and races.
Due to that, not a lot is known about Paul's whereabouts, but it's safe to assume that he's still living on his farm located in the Arctic National Wildlife Refuge, along with his wife Dawn.
Who Is Paul Jagow?
Life for Paul Jagow has been a long and interesting adventure that very few people get to live. Although his hometown was New York, his path to become an Alaskan resident started in Philadelphia, where he was living after getting his anthropology degree from the University of Pennsylvania.
Nonetheless, Paul wasn't quite content with his life back then, instead wanting to change it, which it's something he definitely achieved after moving to Alaska.
Of course, when he arrived in the largest US state, Paul had normal jobs in local construction projects and even in the bay. That is until he realized he was doing exactly the opposite of what he'd planned to do, finally deciding in the early 1980s to settle near the Porcupine River, in the Arctic Refuge.
Despite the fact that he was a city guy, getting used to hunting for food and using sled dogs as transportation wasn't so bad. Adapting to not seeing another human being for months was also easy, which comes in hand with the fact that receiving guests in your wood cabin that has no plumbing or electricity is probably not the best idea.
Paul's uncommon lifestyle caught the attention of people, including The Los Angeles Times' journalist Bill Curry, who in 1984 travelled to Alaska and visited Paul's home in the mountains: 'I enjoy doing the things I do out here, one after the other. I do like being reliant on myself as much as I can be,' he said, showing himself calm, comfortable and unapologetic during the interview.
His Family's History
The story of how Paul Jagow passed from being a single and solitary man to being a family guy is unknown. However, it doesn't come as a surprise to know that his wife Dawn adopted his lifestyle by also settling in the refuge with him, leading their kids Charlie and Joanna to grow up surrounded by the impressive and unique scenario that living near the Porcupine River provides.
Paul and Dawn haven't revealed how their love story started, but it's known that their first meeting happened when Dawn was on a trip to Alaska in the late 1980s.
The fact that both of them are from New York was probably why they connected at first, but love was the reason Dawn took that big step, and changed her city life in favour of Alaska.
Who Is Charlie Jagow?
Out of all the members of his family, Charlie Jagow is the most famous, due to his memorable appearances in "The Last Alaskans". The thing that's most inspiring about him is not really the fact that he was raised in such a naturally harsh environment, but the fact that he continues the legacy of his family, and some of the other tough people who have adapted to the harsh living conditions of the Arctic National Wildlife Refuge.
In the show, viewers got to see the start of Charlie's path as an independent young man, while building his own cabin, hunting by himself, and dealing alone with the difficulties of life in the refuge.
Due to how different his life is from those of any common man in his twenties, Charlie won the heart of many girls who found his dedication and work ethic very inspiring, and even attractive to the point that the website Distractify gave him the title of "the new TV boyfriend".
Despite the obvious popularity that the show gave him, Charlie remains a very humble man, and isn't interested in the privileges that fame and recognition could have brought him during the years "The Last Alaskans" aired. Nowadays, he maintains a very low profile, but it's known that he's continued his project of building a life by himself in the adjacencies of the Porcupine River, while also working as a tourist and hunting guide for the small local agency Interior Alaska.
Who Is Joanna Jagow?
She's the oldest sibling of the Jagow family, and as such it's expected that she would be the most responsible, and indeed Joanna has goals in life that go beyond life in the refuge. Since she was in high school, she moved alone to the nearby city of Fairbanks to continue her studies, without the struggle of having to travel so far every day.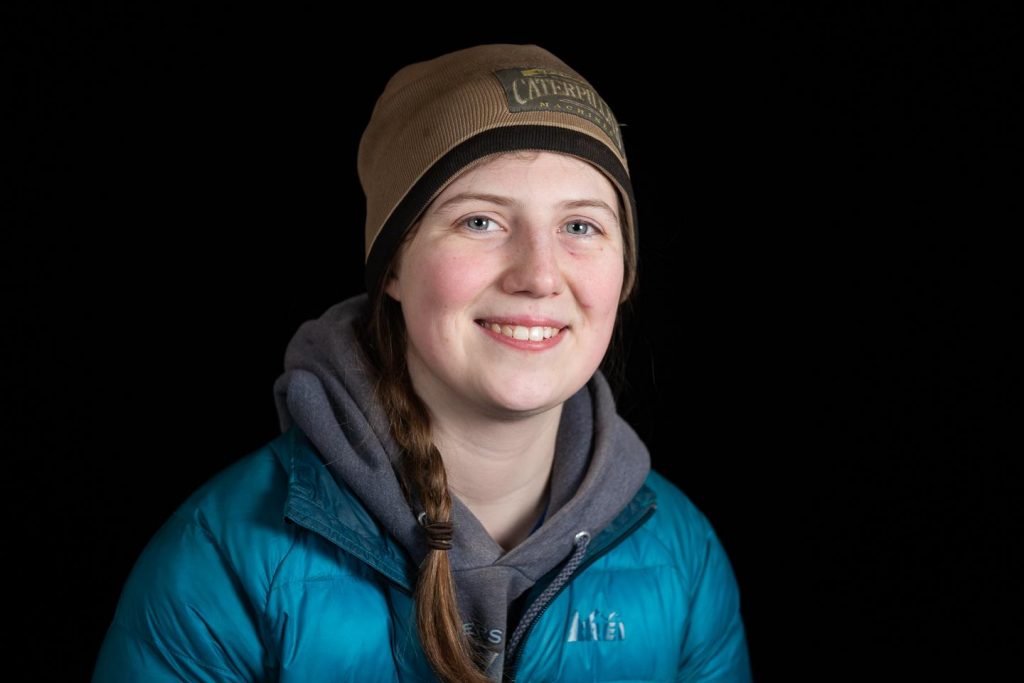 After her matriculation, Joanna obtained a nursing degree at the University of Alaska, Fairbanks.
However, despite how much of a city girl she looks, her biggest passion stays in the mountains, where from an early age she learned from her father how to use sled dogs for transportation. As early as in high school, Joanna developed a deep love for races, which led her to form her own team – Motley Crue Sled Dog Kennel.
It wasn't until her freshman year in college that things became serious, and Joanna was finally able to race professionally with her team. It apparently goes so well for her that she started a website dedicated to it, on which she not only promotes the dog sled race driver occupation, but also offers people several options to economically support her canine team.
Nowadays Joanna works as a nurse in Fairbanks Memorial Hospital, while pursuing her side career as the commander of Motley Crue Sled Dog Kennel, which is an out of the norm but incredibly exciting combination.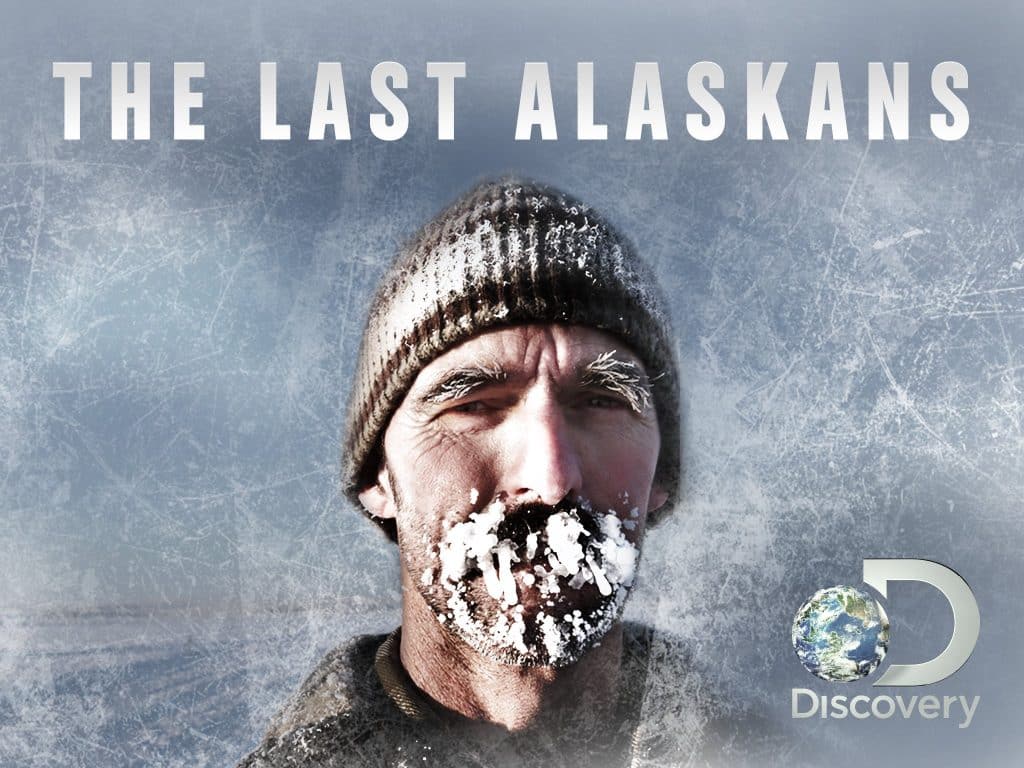 What Is "The Last Alaskans"?
Living and providing for yourself in the middle of the Alaskan wilderness, with its merciless weather and often below-zero temperatures already sounds like a hard task. However, "The Last Alaskans" cast members are able to do this and much more, even facing many obstacles such as politics, the environment's problems, and their own needs for basic services.
That's a simple way to describe what these families do, but their situation isn't led by selfish motives, as some of these families have been inhabiting the Arctic National Wildlife Refuge for generations. Even if the place's population has rapidly decreased during the last few decades, many of these people will remain there because they consider it their home.
To summarize the story of the refuge, the US government banned new human occupation in it in the early 1980s to protect the area.
That means that no new people can live there, and the handful of families who have been able to remain in it, are those that were settled in the refuge before the ban was approved. Less than a century from now, the families or remaining people who still live in it will have their permits revoked forever, to ensure the preservation of said natural sanctuary.
It must be hard knowing that their successors won't be able to live in the place they consider their home, but the legacy of those who we know as "The Last Alaskans" goes beyond a territory. It's the example of people who believe in themselves and in their own abilities, having learned to peacefully coexist with nature and the dangers that come with it.
Media Reception
Finding a genuine and real show on TV nowadays is a hard task. The so-called reality shows are usually questioned for many reasons, such as staged scenes and scripted dialogues.
Nonetheless, "The Last Alaskans" is one of those few exceptions. It's actually a show that won't disappoint you with fake scenes or people acting to appeal to the audience with unnecessary drama. The show is from start to end the embodiment of what many people wish to see on TV more often. As Hank Stuever from The Washington Post described it, "The Last Alaskans" was 'what reality television might have been if the genre had a soul'.
Of course, the show didn't have the same rating success as some other top, worldwide known reality series, but the pureness of its concept added to the genuineness of the cast, is what led it to have a very formidable audience while on air. Those who followed the stories showcased in it didn't do it for the drama or looking for perfection, but for the thrill of watching a show that represented the life of people who truly committed to live on their terms, while preserving their homes.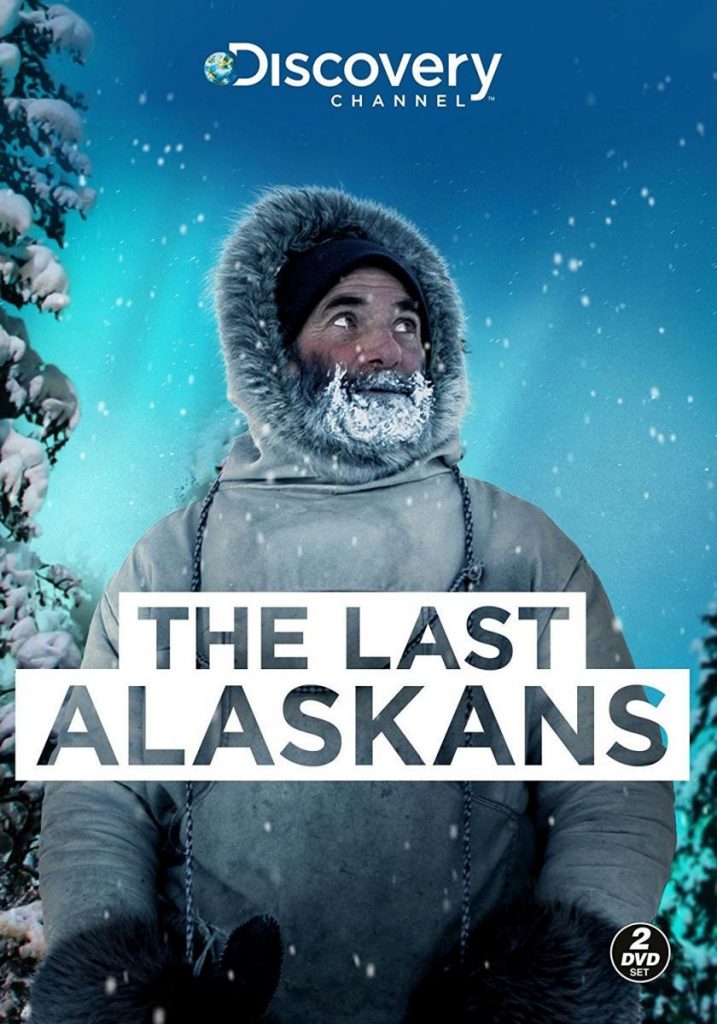 Is The Show Returning To TV?
For several years, "The Last Alaskans" captured the hearts of many people in different ways. Whether it was because the audience liked the cast's lifestyle, their personalities, stories or just because they found the show inspiring.
However, all good things have to come to an end. In the case of "The Last Alaskans", the show wasn't renewed after its fourth season's apparent end in 2019. For it's part, Discovery hasn't really talked about the show for years, which leads people to believe that the show was definitely cancelled. Remember also that the production team needs to be very flexible to complete their job in an environment totally alien to them.
It's important to point out that beside the obvious aspects such as how memorable the characters and landscapes were, the survival of its cast and environmental issues are topics truly thought-inducing. While the return of "The Last Alaskans" seems unlikely for now, it's a fact that its loyal audience won't forget about it for a long time.