• Damian Chapa is an American actor, producer and director born in Dayton, Ohio in 196•
• He is known for playing the main character Miklo in the 1993 crime movie "Blood In, Blood Out".
• He has appeared in over 70 movies and TV series, written and directed 39 movies and voiced characters in two video games.
• He has been married three times and has four children.
• Damian Chapa has a net worth of over $15 million.
Who is Damian Chapa?
American actor, producer and director Damian Robert Chapa was born in Dayton, Ohio USA, on 29 October 1963, so his zodiac sign's Scorpio. He's appeared in more than 70 movies and TV series, and is perhaps best known for playing the main character Miklo in the 1993 crime movie "Blood In, Blood Out", directed by Taylor Hackford, and which also starred Jesse Borrego and Benjamin Bratt. It follows the lives of step-brothers Cruz and Paco, and the film won one of its two award nominations.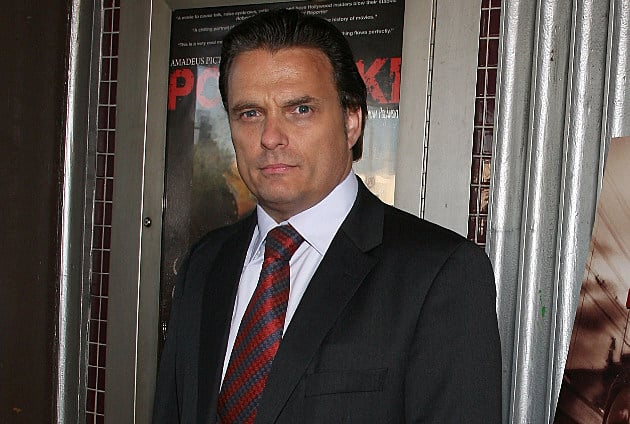 Education and early life
Damian was raised in Dayton alongside his two younger brothers and two younger sisters, by their Mexican father Rico Chapa who was an actor and bar owner, and mother of Italian and German descent who was a housewife.
Damian studied at a local high school, and was passionate about sports while growing up, excelling in both soccer and football. He appeared in a couple of school plays during those four years, but didn't consider launching a career in the film industry at that time.
Damian matriculated in 1982 and spent the following 10 years working various jobs just to financially support himself, prior to launching his acting career.
Roles in movies
Damian's debut film role was playing Tackman in the 1992 action thriller "Under Siege", and the year 1994 saw him appear in the crime thriller "Dead Connection", the drama "Menendez: A Killing in Beverly Hills" and the crime action "Saints and Sinners".
Damian gained recognition in 1997, when cast to play Carmine in the action crime comedy "Money Talks", which Brett Ratner directed, and which starred Heather Locklear, Chris Tucker and Charlie Sheen. It follows the life of a conman, but the movie was nominated for a Razzie Award for Worst New Star (Chris Tucker). The remainder of the decade saw Damian appear in a couple of movies, such as the action thriller "Façade", the thriller "Cypress Edge" and the crime action "Hitman's Run", all released in 1999.
In 2003, he portrayed Tony in the action thriller "Betrayal", directed by Mark L. Lester, and which starred Erika Eleniak, Adam Baldwin and Julie du Page. It follows assassin Jayne Ferre who's stolen millions of dollars from a mafia boss, and is now on the run. Some of Damian's following notable performances were in the 2007 action "Mexican American", the 2008 action "Mexican Gangster" and the 2009 biographical drama "Polanski Unauthorized".
Damian starred as Lieutenant Murphy in the 2014 biographical historical drama "Father Rupert Mayer", which he also wrote and directed; it follows the life of Father Rupert Mayer, who was sent to a German concentration camp during World War II, for opposing the Nazis.
Some of Damian's most recent film roles have been in the 2022 war drama "Iron Cross: The Road to Normandy", the 2023 action "Mexican Gangster 2: Venganza", and the 2023 action "Mexican Connection".
Roles in TV series
Damian's debut TV series appearance was in the 1997 episode "99th Ranger" of the crime action adventure "Walker, Texas Ranger", and the same year saw him play Josh Laughlin in three episodes of the romantic drama "Melrose Place", and Police Officer in the episode "The Desperate Half-Hour" of the comedy "Married… with Children'.
Damian hasn't appeared in any other TV series.
Upcoming projects
Damian's been cast to star as Marquis de Sade in the upcoming mystery movie "Adam Weishaupt: The Illuminati", and he will be playing CIA Agent Lemont in the thriller film "The Mystery of Coral Castle".
Damian's also currently shooting for the thriller "Room 4D", the action "Death of a Witch" and the drama "Born Into a Dream".
Other credits
Damian voiced Ken in the 1995 video game "Street Fighter: The Movie" and various characters in the 1999 video game "M. U. G. E. N".
He received special thanks for the 2009 action thriller movie "Dead End Falls".
Damian has produced 36 and directed 39 movies, with some of the most popular amongst these having been the 2011 crime drama "El Padrino II: Border Intrusion", the 2014 romantic action thriller "Love, Hate & Security", and the 2016 romantic comedy "La Rancherita".
Some of his recent talk-show appearances have been in "Home & Family", "In Search Of" and "Actors Entertainment".
Awards and nominations
Damian won a 2008 Indianapolis International Film Festival Grand Jury Prize for Best Production, for "Polanski", and two Grand Jury Prizes at the 2010 New York International Independent Film & Video Festival for Best Drama and Best Director, both for "Brando Unauthorized".
He was also nominated for two African Oscar Awards at the 2012 NAFCA Awards, for Best Film and Best Director for "THE DSK Story", and a 2018 Marbella Film Festival Prize for Best Actor, for his performance in "Luz".
Love life and marriages
Damian has married thrice. His first wife was famous American actress and producer Natasha Henstridge, who's appeared in nearly 80 movies and TV series, and has won five of her eight award nominations. They married on 26 August 1995 but divorced in the following year.
Damian and American actress and editor Ciara O'Brien exchanged vows on 3 September 1998, and she gave birth to their only child in the following year; Damian and Ciara divorced in 2003.
He reconciled with and remarried his first wife Natasha Henstridge again on 2 March 2020, and they've since been together.
Damian has three more sons, but the names of their mothers haven't been revealed; in fact, he's yet to mention other women whom he's been with. Damian's married to his first/third wife Natasha Henstridge as of January 2023, and has four children.
Interesting facts and hobbies
Damian can speak English, German, Italian and Spanish.
He served in the US Navy for three years, and during that time travelled the world on three ships.
Damian's favorite movie director is Martin Scorsese, which was why he named his son Presley Scorsese Chapa.
He nearly died in a motorcycle accident while shooting for the 2011 movie "Brando Unauthorized"; he suffered facial bruising and a broken arm.
Damian was addicted to alcohol during his 20s, but has been sober for close to 30 years now.
He was arrested in Madrid, Spain in 2011 and transferred to a prison in Munich, Germany after his former girlfriend Roxanna Foell accused him of raping her; Damian was released after having been wrongfully held in prison for seven weeks, and the German government paid him reparation of several thousands of euros – Damian sued his former girlfriend for $1.3 million.
His favorite actor is Keanu Reeves, and some of his favorite movies are "Jock Wick", "The Matrix" and "Replicas".
Height, eyes and wealth
Damian's age is 59. He has brown eyes and long brown hair, is 5ft 11ins (1.8m) tall and weighs about 175lbs (79kgs).
Damian's net worth's been estimated at over $15 million, as of January 2023.