• American actor Ethan Embry was born in 1978
• Best known for his role in Sweet Home Alabama (2002)
• Appeared in films such as Vegas Vacation (1997), Eagle Eye (2008) and The Guest (2014)
• Has starred in TV series such as Brotherhood (2006-2008) and Grace and Frankie (2015-2019)
• Married to actress Sunny Mabrey since 2015
Who is Ethan Embry?
American actor Ethan Embry was born Ethan Philan Randall in Huntington Beach, California USA, on 13 June 1978, meaning that his zodiac sign's Gemini. He's appeared in over 100 movies and TV series, and is probably still known best for playing Bobby Ray in the 2002 romantic comedy movie "Sweet Home Alabama", which Andy Tennant directed, and which starred Josh Lucas, Patrick Dempsey and Reese Witherspoon. It follows a New York City socialite who has to return to her hometown in Alabama to divorce her husband, whom she'd separated from seven years earlier; the movie won three of its nine award nominations.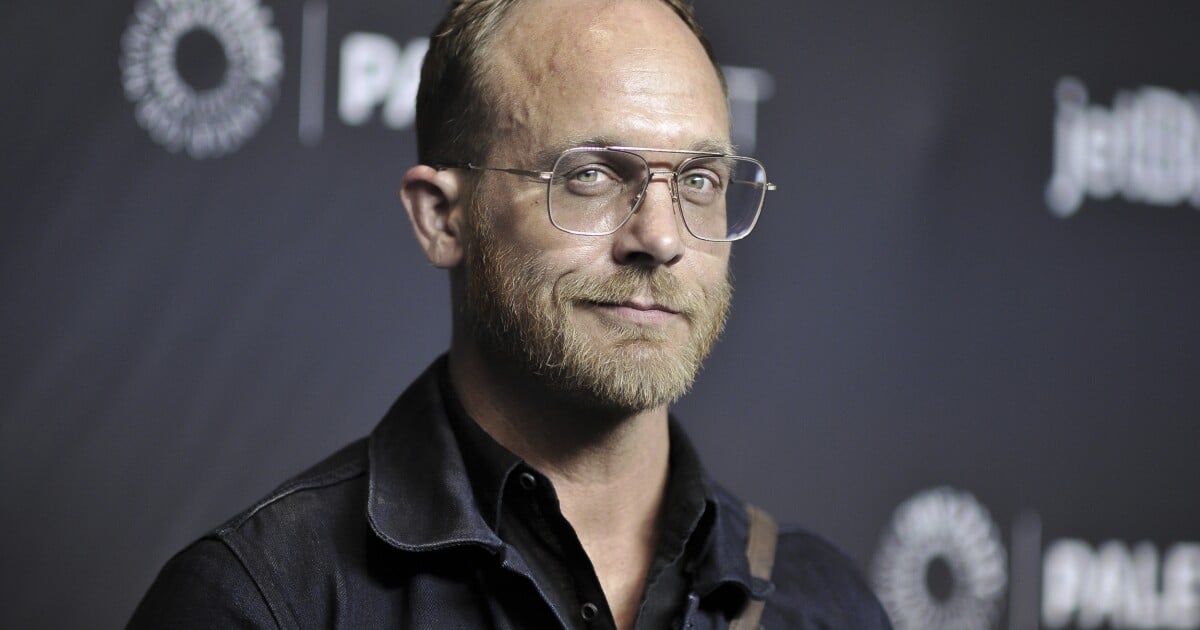 Education and early life
Ethan, his brother Aaron and sister Kessia Embry were raised in Huntington, but Ethan's shared few details about their parents Karen and Chuck Randall, because he respects their privacy.
He was mostly interested in gymnastics while growing up, and had entered several competitions by the time he turned 12. He launched his acting career by portraying a supporting character in all three episodes of the 1990 crime mini-series "Drug Wars: The Camarena Story", and Ethan then simultaneously attended a local high school, and worked on his way up in the film industry; he matriculated in 1996, and then didn't attend college.
Roles in movies
Ethan had made his debut film appearance in 1991, playing Steve in the fantasy comedy "Defending Your Life", and some of his following roles were in the 1991 comedy "Dutch", the 1993 family adventure "A Far Off Place", and the 1994 drama "Season of Change".
The year 1996 saw him portray The Bass Player in the musical comedy "That Thing You Do!", which Tom Hanks wrote and directed, as well as starred in alongside Charlie Theron and Liv Tyler. The movie follows a Pennsylvania band who've released a hit single, and it won three of its 12 award nominations, including an Oscar nomination for Best Music, Original Song.
The remainder of the decade saw Ethan appear in several hit movies, including the 1997 comedy "Vegas Vacation", the 1998 action crime comedy "Montana", and later that year the fantasy horror thriller "The Prophecy II".
What marked the 2000s for him was probably playing Billy Carver, one of the main characters in the evergreen 2004 adventure comedy "Harold & Kumar Go to White Castle", which Danny Leiner directed, and which also starred Kal Penn and John Cho. It follows two friends who are both hungry for White Castle burgers, and the film was nominated for three awards. Ethan could then have been seen appearing in the 2005 comedy "Pizza", the short drama "Order Up" and the 2008 action mystery thriller "Eagle Eye".
In 2014, he played Higgings in the hit action mystery thriller "The Guest", which Adam Wingard directed, and which starred Sheila Kelley, Dan Stevens and Maika Monroe. It follows a young soldier who's knocked on the Peterson family's door, claiming to have been a friend of their son who died while serving; the film won four of its 17 award nominations.
Ethan's three most recent film roles have been in the musical "Nathaniel Rateliff & The Night Sweats: You Worry Me", the biographical historical drama "First Man" both in 2018, and the 2022 action mystery "Last Seen Alive".
Roles in TV series
The '90s heard Ethan voice several characters in a couple of animated TV series, such as the action adventure "Hercules", the adventure comedy "The Wild Thornberrys", and the action adventure "Rocket Power".
From 2006 through 2008, he starred as Declan 'Decko' Griggs in the crime drama "Brotherhood", which Blake Masters created, and which also starred Jason Clarke and Jason Isaacs. The series follows the lives of a police officer and his brother who's a gangster, and it won four of its nine award nominations.
Ethan also appeared in an episode of several award-winning series in the 2000s, such as the crime mystery "Numb3rs", the horror "Masters of Horror", and the crime mystery "Law & Order: Criminal Intent".
From 2015 through 2019, he portrayed Pete Murphy in the crime thriller "Sneaky Pete", which David Shore and Bryan Cranston created, and which starred Shane McRae, Marin Ireland and Giovanni Ribisi. It follows a conman who's assumed the identity of his former cellmate Pete, and the series was nominated for a Critics Choice Award for Best Supporting Actress in a Drama Series (Margo Martindale).
Since 2015, Ethan's been playing Coyote Bergstein in the comedy "Grace and Frankie", which follows two women who've just learned that their husbands have been sleeping with each other for 20 years; it's won three of its 77 award nominations.
Other credits
Ethan produced the 1992 short movie "A Dog and His Boy", and worked as a cinematographer on the 2017 short film "The Feminist".
Some of his recent talk-show appearances have been in "Kevin Pollak's Chat Show", "Red Carpet Report", and "Entertainment Tonight".
Awards and nominations
Ethan's won two of his seven award nominations: he won a 1992 Young Artist Award for Best Young Actor Starring in a Motion Picture for his performance in "Dutch", and a Special Jury Prize for Narrative Feature Competition at the 2015 Dallas International Film Festival, for his and his colleagues' performance in "Echoes of War".
Love life and wife
Ethan's married thrice – two times to the same woman. His first wife was American actress Amelinda Smith, they exchanged vows on 14 November 1998 but divorced in 2002; Ethan and Amelinda have son Cogeian Sky Embry together.
He married his second wife, American actress and model Sunny Mabrey in a large ceremony on 17 July 2005 – they divorced in 2012, however, Ethan and Sunny began seeing each other again in 2013, and married for the second time in June 2015, which has endured; they are splitting their time between Atlanta, Georgia and Los Angeles, California.
Ethan hasn't spoken of other women whom he's dated, he's married to his second wife Sunny Mabrey as of January 2023, and has a son with his first wife Amelinda Smith.
Interesting facts and hobbies
Ethan and his wife Sunny were robbed at gunpoint in front of their house in November 2006.
He was sued by model Angelina Roudeza in 2005, after she was thrown over his motorcycle and scarred over her torso; the case was settled in 2008.
Ethan's a huge lover of animals, and in 1998 lived with eight dogs and five cats.
He's an amateur photographer.
Ethan's passionate about music, and was once a member, of the punk metal band Southern Comfort Colonic.
In May 2017, he revealed that he had been addicted to black tar heroin and prescription painkillers since 2011.
Ethan's favorite actors are Russell Crowe and Brad Pitt, and some of his favorite movies are "Thor: Love and Thunder", "Robin Hood" and "A Beautiful Mind".
Height, eyes and wealth
Ethan's age is 44. He has blue eyes and brown hair, is 5ft 10ins (1.78m) tall and weighs about 165lbs (75kgs).
Ethan's net worth's been estimated at over $3 million, as of January 2023.