• Greta Scacchi is an Italian-Australian Primetime Emmy Award-winning actress.
• She is the ambassador of the Fishlove campaign and was honored with the Italian Republic Order of Merit knighthood in 201•
• Her film appearances include "White Mischief", "Presumed Innocent", "Miss Austen Regrets", and "The Falling."
• Her stage credits include "In Times Like These", "Cider with Rosie", and "King Lear."
• As of 2023, Greta has a net worth of approximately $4 million.
Greta Scacchi is a Primetime Emmy Award-winning Italian-Australian actress, who is perhaps best known for her appearances in the films "White Mischief" and "Presumed Innocent."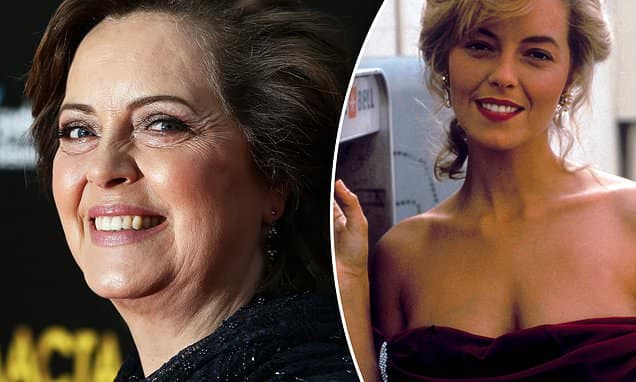 Age, Early Life, and Education Background
Greta Scacchi OMRI was born under the Aquarius zodiac sign on 18 February 1960, in Milan, Lombardy, Italy, which makes her 63 years old as of 2023. She's the daughter of the art dealer and painter Luca Scacchi Gracco, and his wife Pamela Carsaniga, who was an English dancer. She is the sister of Paul Scacchi Gracco, Tom Scacchi Gracco, and Sarah Georgette Scacchi Graco. After separating with Gracco, Carsaniga took custody of the then-four-year-old Greta and her two brothers, and relocated to England where they initially settled in London before moving to Haywards Heath, in West Sussex. In 1975, Greta's mother relocated to Perth, Western Australia, together with her children after she wedd an Australian man, who gave lectures at the University of Western Australia.
While in Perth, Scacchi enrolled at Hollywood Senior High School in Shenton Park. Thereafter, she began working as an Italian interpreter, and as a cowgirl at a nearby country ranch. Scacchi later joined the University Dramatic Society at the University of Western Australia (UWA), but subsequently moved to England and enrolled at Bristol Old Vic Theater School, and began posing for fashion magazines to pay for her studies.
Hobbies and Facts
Greta is outspoken and supports campaigns aimed at discouraging over-fishing. She is the ambassador of the Fishlove campaign, and advocates for the use of alternative energy and the prevention of oil spillages which affect marine life.
She was honored with the Italian Republic Order of Merit knighthood in 2013 for her contribution to the arts.
The actress is fluent in Italian, French, German and English.
[#HappyBirthday] 🎊

👉 Today GRETA SCACCHI turns 61!

📌 She has made great movies like 'PRESUMED INNOCENT' (1990), 'THE PLAYER' (1992) or 'THE RED VIOLIN' (1998).

👀 What is your favorite #GretaScacchi movie?#BOTD pic.twitter.com/rCdkDZOG4T

— • Nostromo Films • (@FilmsNostromo) February 18, 2021
TV Appearances
In 1981, Scacchi made her TV debut in the British crime drama series "Bergerac." Three years later, she was cast as Anna in the Australian miniseries "Waterfront." Her next major TV appearance wasn't until the western series "Broken Trail" (2006), which saw her nominated for a Primetime Emmy and Screen Actors Guild Awards, and in the same year, Scacchi appeared in an episode of the British ITV TV program "Agatha Christie's Marple."
She played Mother Mary in four episodes of the American biblical drama "A.D. The Bible Communicates" in 2015, and Countess Rostova in six episodes of the BBC One historical drama "War & Peace" in the year that followed. Scacchi was later cast in the supernatural horror "The Terror" in 2017 and recently in the Australian murder mystery "Darby and Joan" in 2022.
Film Appearances
Scacchi made her film debut in 1982 in the Dominik Graf-directed German film "Das Zweite Gesitch" ("The Second Face"), for which she learnt German. In 1983, she played Olivia in the British historical drama "Heat and Dust," which was based on Ruth Prawer's 1975 novel of the same name. Her following roles were in the 1985 movies "The Coca-Cola Kid" and "Burke and Willis", and the 1988 movie "White Mischief." 1990 saw her share the screen with Harrison Ford in the acclaimed legal thriller "Presumed Dead", and later that decade she starred in "Fires Within" in 1992, "The Browning Version" in 1994, and "The Serpent's Kiss" in 1997.
In 2002, Greta appeared in the BBC satirical comedy, "Jeffrey Archer: The Truth" and in 2008, she was cast in the biographical drama "Miss Austen Regrets." Her following appearances were in "The Falling," "Amanda" and "Shephard" among others.
Miss Austen Regrets | Streaming on BritBox

Would you settle for a suitor who couldn't quote Mansfield Park?Miss Austen Regrets – starring Olivia Williams, Imogen Poots, Greta Scacchi, Tom Hiddleston and more – is now streaming on BritBox. #MissAustenRegrets #JaneAusten #BritBox

Posted by BritBoxTV on Thursday, March 17, 2022
Stage Appearances
During the early stage of her career, Greta performed in numerous plays such as "In Times Like These" at Phoenix in Leicester, and "Cider with Rosie." In 1985, she appered alongside Kevin McNally and Mark Rylance in the play "Airbase" at the Oxford Playhouse and Arts Theater. Moreover, she performed with Jonathan Pryce and Michael Gambon in "Uncle Vanya" at Vaudeville Theater. Her following appearances were in the plays "A Doll's House" by Ibsen and "Miss Julie" by August Strindberg. In 2013 Greta portrayed Regan in Shakespeare's tragedy "King Lear" at the Old Vic Theater in London. Most recently in 2016, she played Phoebe Rice in John Osborne's "The Entertainer" at The Garrick Theater in London.
Awards and Nominations
Scacchi's performance in "Waterfront" in 1984 saw her winning her first award, a Logie for Best Lead Actress. In 1996, she scooped a Primetime Emmy for her performance in "Rasputin", and in 2000, she won an Australian Film Institute (AFI) Award for "Looking for Alibrandi." Her other awards include a Film Critics Circle of Australia. Moreover, she has been nominated for many awards, including a Golden Globes and BAFTA.
Personal Life
Scacchi was in a romantic relationship with the New Zealand musician and singer, Brian Timothy 'Tim' Finn from 1983-1989, famous for forming the rock band Split Enz and was a member of his brother's (Neil Finn) group Crowded House. Some of his studio albums include "Escapade," "Big Canoe," and "Before & After." Finn is currently married to the TV presenter, Marie Azcona, and has two sons, Harper Finn, and Elliot Finn.
Between 1989-1993, Scacchi dated the Primetime Emmy Award-nominated American filmmaker and actor Vincent D'Onofrio, whom she had met on the set of "Fires Within." On 20 March 1992, they welcomed a daughter named Leila George D'Onofrio, who is now an actress. Leila is famous for her roles in "Mother, May I Sleep with Danger?" and the TNT drama "Animal Kingdom" and was previously married to Madonna's ex-husband, the American actor Sean Penn. D'Onofrio is now married to the Dutch model, Carin van der Donk, and have two children together, Luka D'Onofrio and Elias Gene D'Onofrio.
Scacchi later had an affair with her first cousin, Carlo Montegazza, and from their union, they welcomed a son named Matteo Montegazza in 1998. Sources have it that their relationship caused a rift in her family – although her dad was initially against her dating his sister's son, he later approved of their affair. However, the duo parted ways in 2010, since when there's no news of other associations, so Greta appears to be single as of 2023.
Height, Weight, and Physical Appearance
Scacchi is of White ethnicity and has a set of blue eyes and long blonde hair. She's 5ft 8ins (1.73m) tall, weighs approximately 145lbs (66kgs), with vital statistics of 35-25-37; she wears shoe size 8(US).
Net Worth
Greta's well-established acting career has made her both famous and fairly wealthy. Starring in commercially successful films such as "Presumed Innocent," which had a box-office collection of over $220 million, and sharing the screen with successful actors such as Harrison Ford, who's net worth is a whopping $300 million, increased Greta's fame significantly, which saw her selected for many more roles. She is worth approximately $4 million as of 2023, and is seemingly leading a modest lifestyle.