• Heather Anne Thomas is an American actress and author born in Greenwich, Connecticut USA in 1957
• Acted in 27 movies and TV series before retiring in 1998, returning only in 2014
• Married twice, currently to husband Harry Brittenham, and has a daughter together
• Won one Bravo Otto Award for Best Female TV Star in 1985 and was nominated for a 1987 Gemini Award for Best Performance by a Supporting Actress
• Net worth estimated at over $2 million
Who is Heather Thomas?
American actress and author Heather Anne Thomas was born in Greenwich, Connecticut USA, on 8 September 1957, meaning that her zodiac sign's Virgo. She appeared in 27 movies and TV series prior to retiring in 1998, returning only in 2014 when invited to portray Nadine Robson in the crime comedy film "Girltrash: All Night Long", which starred Lisa Rieffel and Erin Kelly, and follows five girls during a night out.
Yesterday, the forever stunning Heather Thomas turned 63! Happy Belated Birthday to this 'Fall Guy' star and Hollywood Show alumni!🎂🥳🎉#happybirthday #heatherthomas #thefallguy #hollywoodshow

Posted by The Hollywood Show on Wednesday, September 9, 2020
Education and early life
Heather was raised in Greenwich by her mother Gladdy Lou Ryder, who worked for the Santa Monica-Malibu Unified School District as a special education teacher, and father Leon Thomas whose profession remains undisclosed.
Heather studied at Santa Monica High School, and was 17 when she became interested in acting, however, her parents persuaded her to pursue a college degree before trying to make her way in the film industry.
She matriculated in 1976 and enrolled at the University of California, Los Angeles' School of Theatre, Film and Television, graduating with a Bachelor's degree in 1980; during her college days, Heather was a member of the sorority Chi Omega.
Roles in TV series
Heather's debut TV series role was playing Caryl Manning in the 1978 episode "Flashpoint" of the crime drama "David Cassidy – Man Undercover", and she could then have been seen appearing in an episode or two of the adventure drama "California Fever", the comedy "Co-ed Fever", and the adventure comedy "B. J. and the Bear".
In 1983, Heather portrayed both Lila Pearsell and Wendy Kurren in the romantic comedy "The Love Boat", which Wilford Lloyd Baumes created, and which starred Ted Lange, Bernie Kopell and Gavin MacLeod. It follows a group of people travelling on the cruise ship Pacific Princess, the series aired from 1977 to 1987, and won four of its 30 award nominations.
From 1981 to 1986, Heather starred as Jody Banks in all the 112 episodes of the action adventure comedy "The Fall Guy", created by Glen A. Larson, and which also starred Lee Majors and Douglas Barr. It follows the life of a movie stuntman and bounty hunter – the series won one of its two award nominations.
Heather Thomas. Jody Banks in The Fall Guy 1981-1986. pic.twitter.com/FIXdXQKI7U

— Masquerade (@Masquerade2376) December 12, 2021
Heather's final three TV series roles were in the 1991 episode "There Goes the Neighborhood" of the drama "P. S. I. Luv U", the 1992 episode "Tatania" of the science fiction horror "Swamp Thing", and the 1995 episode "Going Home" of the action "Pointman".
Roles in movies
Heather's debut film role was playing Jane Mitchell in the popular 1982 science fiction fantasy comedy "Zapped!", written and directed by Robert J. Rosenthal, and which starred Scott Baio, Willie Aames and Robert Mandan. It follows a teenage nerd who developed telekinetic abilities following a laboratory accident – the movie was nominated for two awards.
Heather could then have been seen appearing in the biographical drama "Ford: The Man and the Machine", the action science fiction "Cyclone", and the action "Der Stein des Todes", all released in 1987. In the following year, she portrayed Lieutenant Carol Campbell in the action war adventure "The Dirty Dozen: The Fatal Mission", directed by Lee H. Katzin, and which starred Telly Savalas, Ernest Borgnine and Hunt Block; the film follows a group of renegade soldiers fighting in the Second World War.
In 1990, Heather appeared in both the science fiction horror comedy "Red Blooded American Girl", and the biographical drama "In the Director's Chair: The Man Who Invented Edward Scissorhands". She had only three other film roles prior to retiring, playing supporting characters in the 1993 thriller "Hidden Obsession", the 1997 action crime thriller "Against the Law", and the 1998 comedy "My Giant".
Other credits
Heather featured in a number of TV specials while still active in the entertainment industry, including the 1984 "The Magic of David Copperfield VI: Floating Over the Grand Canyon" and "The Funniest Joke I Ever Heard", and the 1985 "Night of 100 Stars II".
Some of the talk-shows in which she's made a guest appearance include "Late Night with David Letterman", "Nightlife", and "The Tonight Show Starring Johnny Carson".
Awards and nominations
Heather was nominated for five Bravo Otto Awards for Best Female TV Star (TV-Star w) from 1985 through 1989, winning one in 1985.
She was also nominated for a 1987 Gemini Award for Best Performance by a Supporting Actress, for "Ford: The Man and the Machine".
Life after acting
Heather wrote the screenplay "School Slut" not long after she retired, and then sold it to Touchstone Pictures which failed to produce the movie.
She published her novel "Trophies" in April 2008, but has since been staying away from the media's attention.
Love life and marriages
Heather's married twice. She and her first husband Allan Rosenthal exchanged vows in August 1985; he's probably best known for having co-founded the 12-step program Cocaine Anonymous in 1982. Heather divorced Allan in September 1986.
She married her second husband, American lawyer Harry Marcus 'Skip' Brittenham in October 1992, and became the step-mother of his two daughters from a former marriage; Heather gave birth to their daughter India Rose on 19 June 2000.
She hasn't spoken about other men whom she's perhaps dated, and as of January 2023, Heather's married to her second husband Harry Brittenham, and they have a daughter together.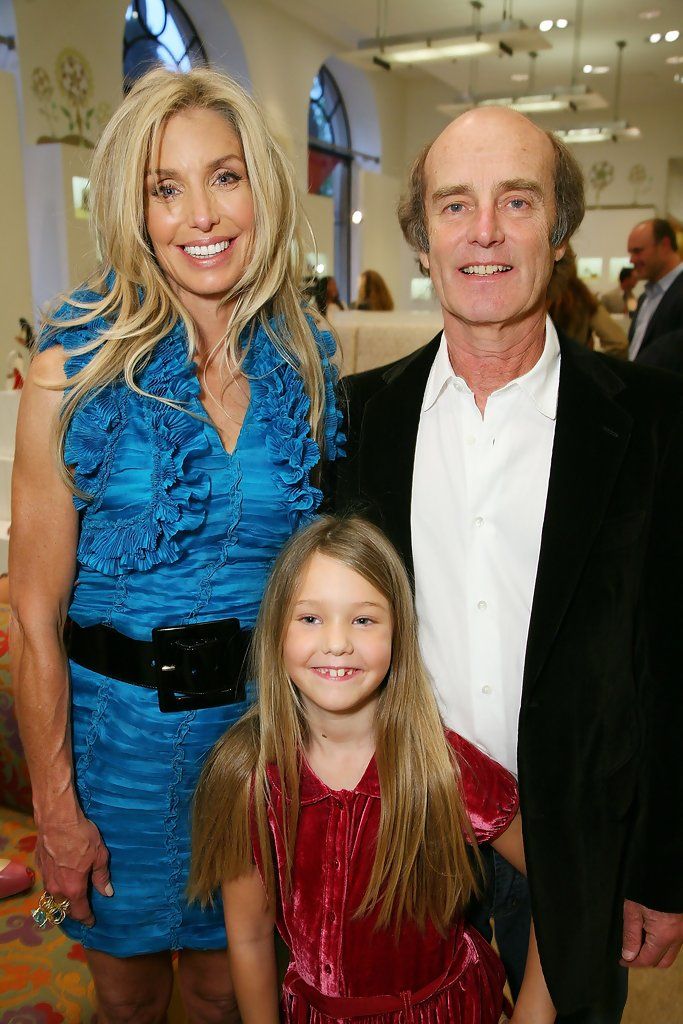 Interesting facts and hobbies
Heather was hit by a car in the same month when she divorced her first husband, and her legs were seriously injured.
She revealed in an interview with the international news agency Reuters in 2009 that she quit acting because she was stalked by many obsessed fans, stating that an elderly man holding a knife once jumped over her fence.
Heather's been interested in charity work since the launch of her acting career, and she and her husband have been organizing fund-raising breakfast gatherings at their home once a month for more than 10 years now. She was once a member of the advisory board of both the Amazon Conservation Team and the Rape Foundation.
Heather's favorite actresses are Jennifer Aniston and Kate Winslet, and some of her favorite movies are "The Good Girl", "The Iron Giant" and "Office Space".
Height, eyes and wealth
Heather's age is 65. She has blue eyes and long blonde hair, is 5ft 5ins (1.66m) tall and weighs about 130lbs (58kgs).
Heather's net worth's been estimated at over $2 million, as of January 2023.