• Heidi Swedberg is an American musician and actress from Honolulu, Hawaii
• She is best known for her role as Susan Ross on the Emmy Award-winning sitcom "Seinfeld"
• She has also acted in films such as "In Country", "Hot Shots!", and "Kindergarten Cop"
• She is also the founder of the children's band Heidi Swedberg and The Sukey Jump Band and wrote the book "Color-Along Ukulele"
• She is estimated to have a net worth of $1 million as of 2023
Heidi Swedberg is an American musician and actress, who is perhaps best known for portraying Susan Ross, the fiancée of George Costanza (played by Jason Alexander), in the Primetime Emmy Award-winning TV sitcom "Seinfeld."
Age, Early Life, and Education Background
Heidi Swedberg hails from Honolulu, Hawaii, USA,and was born under the Pisces zodiac sign on 3 March 1966, which makes her 57 years old as of 2022. Her father, Jim Swedberg, worked as a laser physicist, while her mother Kay Swedberg, taught English at a local high school. It is not clear whether Heidi has any siblings. She spent a portion of her childhood in Hawaii where she grew up playing the ukulele. Eventually, her family relocated to Albuquerque, New Mexico, where Swedberg attended a local elementary school, before she joined Sandia High School in Albuquerque, in 1980; she matriculated in 1984.
Acting Career
Film Appearances
After the completion of her studies, Heidi relocated to Kentucky where she studied acting for 12 months at the Actors Theater of Louisville. She made her film debut in the 1989 Norman Jewison drama "In Country," which starred Bruce Willis and Emily Lloyd. In the year that followed, she shared the screen with the likes of Robert Downey Jr. and Eric Idle in the Robert Downey Sr.-directed comedy "Too Much Sun", and in the same year, she played Joshua's mother in the Arnold Schwarzenegger-starred action comedy "Kindergarten Cop."
In 1991, Swedberg landed the role of Mary Thompson in the comedy "Hot Shots!", directed by the co-director of the acclaimed film "Airplane!", Jim Abrahams. Her following appearances were in "Up Close & Personal" and "Galaxy Quest" in 1996 and 1999 respectively – the latter was a commercial success, having box officetakings of over $90 million against a budget of $45 million, and winning several awards including a Saturn and a Hugo. Swedberg made her last film appearance in 2000, with the role of Kay Colburn in "75 Degrees in July."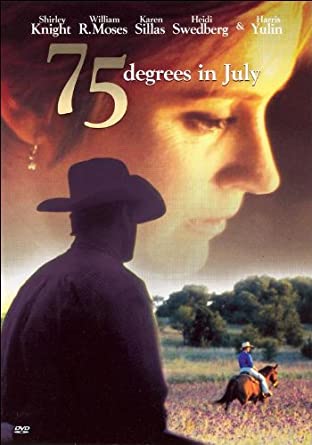 TV Appearances
In 1989, Heidi made her TV debut with the role of Sister Katherine in the episode "The Priest" of Andy Griffith-starred legal drama "Matlock." Subsequently, she appeared in one or two episodes of several other shows, such as the science fiction "Quantum Leap," the CBS sitcom "Brooklyn Bridge," and the NBC family drama "Sisters."
In 1992, Swedberg landed the recurring role of Susan Ross in Jerry Seinfeld and Larry David's NBC sitcom, "Seinfeld", sharing the screen with Jason Alexander, Julia Louis-Dreyfus and Jerry Seinfeld among others. Swedberg made her last appearance in "Seinfeld" in the season seven finale entitled "The Invitations" – her character, Ross, died of poisoning after licking poisonous glue on wedding invitation envelopes, that her husband, George, had insisted they buy. It's reported that the creators of the show decided to 'kill' her character because she didn't get along well with her castmates. According to Alexander, 'I couldn't figure out how to play off of her…her instincts for doing a scene, where the comedy was, and mine were always misfiring." Feeling 'officially awful' for his comments, Alexander later clarified on Twitter that he liked Heidi very much, because she was very talented and was a kind and lovely person.
1994 was a somewhat busy year for Swedberg; she was cast for minor roles in four series including "Empty Nest," "Murder, She Wrote," and "Grace Under Fire." Subsequently, she appeared in the pilot episode of Larry Levin's sitcom, "If Not for You" in 1995. She later played Marty Dilliard in the episode "Secret Service" of the CBS fantasy drama "Touched by an Angel," which starred Roma Downey, Della Reese, and John Dye.
In 2001, Swedberg appeared in two episodes of the science fiction series "Roswell", and thereafter landed the role of Robin Turner in two episodes of the medical drama "ER" in 2002, and in the same year, she was seen in "Gilmore Girls." Heidi's following roles were in "Without a Trace" and "Bones" in 2006 and 2008 respectively.
She retired from acting after playing Olivia Maxwell in the episode "Hidden Truths" of the John Masius medical drama "Hawthorne" in 2010. The show ran for three seasons from 2009 to 2011 and starred Jada Pinkett Smith, Hannah Hodson, and Michael Vartan.
Musical Career and Other Works
Heidi plays the ukulele for her children's band Heidi Swedberg and The Sukey Jump Band. She created the group in 2009, and performs together with Daniel Ward and John Bartlit, who have been members since its inception. The band released its debut album, "Play!", which is comprised of the songs "Dream a Little Dream," "Cricket's Lullaby," and "Muffin Man," among others in 2009. In 2013, it released another album, "My Cup of Tea," which is made up of the songs "Little Birdie," and "Turn the World Around," among others.
Swedberg appears in nightclubs and ukulele festivals with the band The Smoking Jackets, which is also comprised of Daniel Ward, John Bartlit, and Craig McClelland.
Together with Daniel Ward, Heidi wrote the book "Color-Along Ukulele: A Ukulele Method Book for People Drawn to Play Heidi Swedberg," which was published on 10 October 2015.
Personal Life
Heidi is a married woman. She tied the knot with the American cinematographer, Philip Holahan, in 1994. Philip is 13 years older than Heidi, was born in New Jersey on 16 September 1953, and studied at the American Film Institute.
He served as the cinematographer in six episodes of "Dr. Vegas," three episodes of "ER" and single episodes of the series "The Gates" and "Boston Legal." He has also worked in the camera and electrical department of various projects including "Better Call Saul," "The Wonder Years," and "The Gates" among others.
Heidi's husband has directed two films, including "Houdini's Dive" in 2000.
The duo has welcomed two daughters, but hasn't revealed their names. Unfortunately, they ended their 23 years of togetherness with a divorce in 2019.
Height, Weight, and Physical Appearance
Heidi is of White ethnicity and has a pair of blue eyes and long blonde hair. She weighs
approximately 125lbs (57kgs), and is 5ft 7ins (1.70m) tall.
Net Worth
Heidi has made a name for herself and amassed a good sum from her music and acting careers. She is authoritatively worth approximately $1 million,  as of 2023.