• Mackenzie Alexander Astin was born in Los Angeles, California USA, on 12 May 1973 and holds American nationality.
• He lost part of his right ear in a car accident while shooting for "The Evening Star" in 1996.
• He is the son of actors John Astin and Anna Marie 'Patty' Duke and has four half-brothers.
• He has appeared in over 110 movies and TV series and has been nominated for 6 awards, winning •
• He is 47 years old, has short brown hair and light blue eyes, stands at 5ft 10ins (1.78m) and has an estimated net worth of over $5 million.
Who is Mackenzie Astin?
Mackenzie Alexander Astin was born in Los Angeles, California USA, on 12 May 1973 – his zodiac sign is Taurus and he holds American nationality. He is an actor, who is perhaps known best for his portrayal of Richard in the fantasy mystery series "The Magicians", created by Sera Gamble and John McNamara, and which starred Stella Maeve, Hale Appleman and Arjun Gupta. The story follows several students invited to enroll at a mysterious academy which will teach them that magic is real and stronger than they thought. It aired from 2015 to 2020, and won one award while it was nominated for nine others.
Mackenzie is still very active in the film industry as of January 2021.
What happened to his ear?
While shooting for the 1996 romantic comedy film "The Evening Star", Mackenzie was involved in a car accident which resulted in him losing part of his right ear. He was provided with an ear prosthetic which he had to wear until the shooting was finished.
Early life and education
Mackenzie was raised in Los Angeles alongside his half-brothers Sean, David, Allen and Tom, by his father John Astin who is an American actor, and his mother Anna Marie 'Patty' Duke who was a health advocate and an actress, and who died on 29 March 2016. John became famous after he portrayed Gomez Addams in the evergreen black comedy series "The Addams Family", and Patty appeared in numerous critically acclaimed movies, and received various awards including two Golden Globes, an Academy Award and three Primetime Emmys.
She also has her own star on the Hollywood Walk of Fame. Sean is also a famous actor, known best for his portrayal of Samwise Gamgee in the epic fantasy adventure trilogy "The Lord of the Rings".
Mackenzie studied at Ralph Waldo Emerson Middle School, and aged nine launched his acting career with his portrayal of Tony Belinski in the drama film "Lois Gibbs and the Love Canal". During his time at Ralph Waldo Emerson, he also appeared in three TV series – "Finder of Lost Loves", "Hail to the Chief" and "Hotel", and the movie "I Dream of Jeannie… 15 Years Later".
After completing his elementary education, Mackenzie enrolled at the University High School, and continued acting, portraying Andy Moffett in the 1987 comedy film "The Facts of Life Down Under", and Dodger in the 1987 adventure comedy film "The Garbage Pail Kids Movie".
It was around this time that Mackenzie became famous, thanks to his portrayal of the lead character in the family comedy series "The Facts of Life", which was a hit and won six awards, while it was nominated for 17 others, including three Primetime Emmys.
Mackenzie matriculated in 1991, and then chose not to attend college, although he was accepted at Johns Hopkins University.
Roles in TV series
Mackenzie has appeared in over 110 movies and TV series, and we are going to mention some of his notable performances in this article.
He's spent the majority of his career focused on movie roles. His first important role in a TV series came in 2001, when he portrayed Warren Harrison in three episodes of the drama "First Years".
The following years saw Mackenzie guest star in single episodes of various series, such as the critically acclaimed fantasy adventure drama "Lost" – which won 113 awards including a Golden Globe, and was nominated for 396 other awards – the medical drama "House", and the comedy "Pepper Dennis". In 2011, he portrayed Danny Wilson in two episodes of the romantic drama "Grey's Anatomy", and then guest starred in more than 30 series before being invited to play the supporting character Dr. Max Cahn in three episodes of the mystery crime drama "Rosewood", created by Todd Harthan, and which starred Morris Chestnut, Jaina Lee Ortiz and Gabrielle Dennis. It follows the pathologist Dr. Beaumont Rosewood as he uses his expensive laboratory equipment to find the secrets hidden in people's bodies.
From 2014 to 2017, Mackenzie portrayed both Noah Baker and Male Anchor in 11 episodes of the thriller drama "Scandal", which starred the famous actress Kerry Washington portraying a White House Communications Director who loses her job, and then founds her own crisis management company. 2018 saw Mackenzie play Bill Dunn in six episodes of the mystery crime drama "Homeland", which was a hit, winning 60 awards including five Golden Globes.
His three most recent roles in TV series have been in the 2019 episode "Shaken" of the mystery crime drama "Proven Innocent", five episodes of the 2019 biographical mini-series "The Loudest Voice", and 10 episodes of the 2020 crime comedy drama "Teenage Bounty Hunters".
Roles in movies
One of Mackenzie's first starring role in movies was in the 1994 family adventure "Iron Will", which follows a young man as he competes in a cross-country marathon with his sled dogs, however, he was praised more for his performance in the biographical crime adventure "Wyatt Earp", which starred Kevin Costner and Dennis Quaid, and follows a man as he becomes a legend thanks to his romantic and heroic actions.
Mackenzie starred alongside Jennifer Aniston in Tiffanie DeBartolo's romantic comedy "Insomniac", as well as alongside Sandra Bullock in the biographical romantic drama "In Love and War". His following notable performance was in the 2004 western family drama "Love's Enduring Promise". written and directed by Michael Landon Jr., and which starred January Jones, Logan Bartholomew and Dale Midkiff; it follows the Davis family living on a ranch when they give a job to a mysterious man.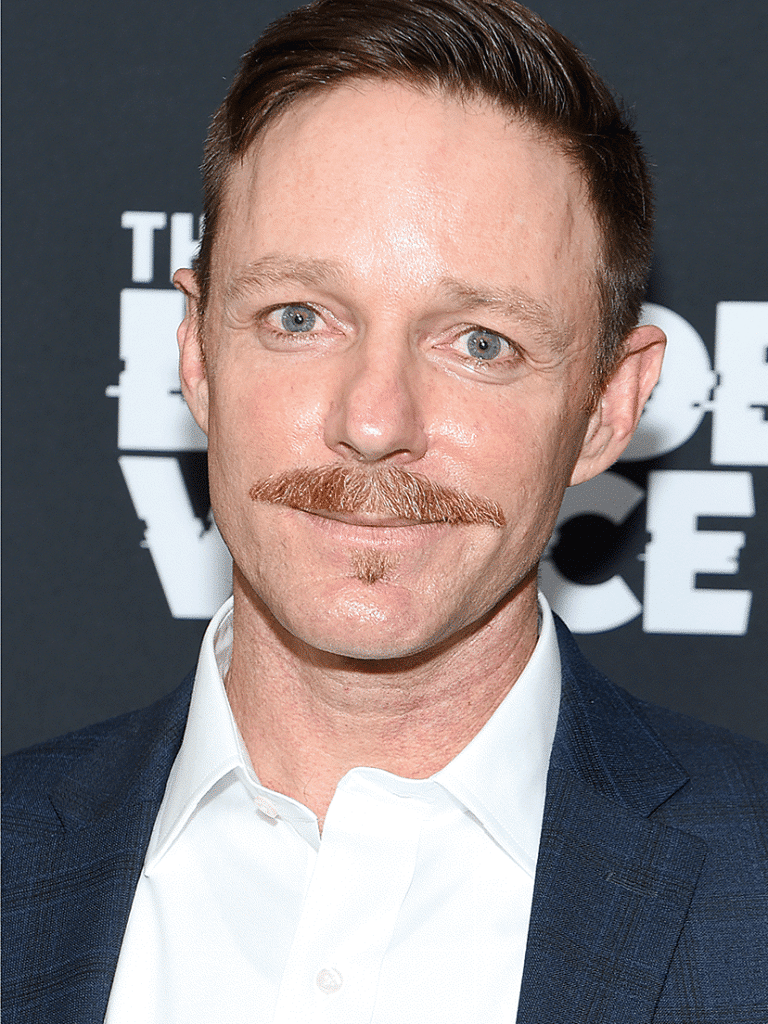 The following years saw Mackenzie appear in several mediocre movies, such as the 2006 drama "In from the Night", the 2012 biographical drama "Hell and Mr. Fudge", and the 2015 family drama "Windsor".
His two most recent appearances in movies have been in the 2018 thriller drama "Fishbowl", and the 2019 thriller "The 6th Degree", while Mackenzie has recently finished shooting for the upcoming western thriller "The Man from Wailing River". He's also been cast to portray Lt. Pratt in the biographical historical western "The Chickasaw Rancher".
Awards and nominations
Mackenzie has been nominated for six awards winning three. He was nominated for two Maverick Movie Awards and one Seattle Film Festival Award.
In 1986, he won a Young Artist Award for Best Young Supporting Actor in a Television Series for "The Facts of Life", and the year 2005 saw him win his other two awards: an Online Film & Television Association Award for Best Guest Actor in a Drama Series for "Lost", and a Character and Morality in Entertainment Award for "Love's Enduring Promise".
Love life and relationships
Mackenzie is quite secretive when it comes to his love life, and not a lot is known about his marriage with Jennifer Abbott Astin (nee Bautz), an American non-celebrity woman. The two married in a private ceremony on 11 April 2011, and it appears as they have decided not to have children but to focus on their careers, however, some people believe that one of them might be infertile. Jennifer and Mackenzie have been leading a seemingly happy life to this day.
Mackenzie hasn't talked about any other women he might have been with, but it's believed that he was never interested in dating actresses, preferring to be with people who had 'normal' jobs.
As of January 2021, he is married to Jennifer Abbott Astin, and they don't have children.
Hobbies and other interests
Mackenzie likes to read in his spare time – one of his favorite writers is J. D. Salinger, and his books "The Catcher in the Rye", "Nine Stories" and "Three Yearly Stories".
He believes guns are evil, and is an advocate for gun control.
He has been interested in sports since the launch of his career, and in his 20s and 30s often played softball and golf with his friends. Nowadays, Mackenzie settles for watching sports on TV.
He is a fan of both classical and rock music, and has stated that although Mozart helps him think better, Dave Matthews makes him feel good.
Mackenzie is a huge fan of journalism, which is mostly why he wanted to enroll at Johns Hopkins University, but eventually decided to stay with his then-girlfriend in Los Angeles and pursue acting.
Age, height and net worth
Mackenzie's age is 47. He has short brown hair and light blue eyes, his height is 5ft 10ins (1.78m) and he weighs around 160lbs (73kgs).
As of January 2021, his net worth has been estimated at over $5 million.