• Miss Cleo was an American TV personality, actress and fraudster born in 1962.
• She was best known for appearing in commercials for Psychic Readers Network from 1997-2003.
• She was raised in Los Angeles and attended Ramona Convent Secondary School.
• She was charged with fraud in 2002 and ordered to pay $500 million in restitution.
• She died in 2016 at the age of 53 and had an estimated net worth of $200,000.
Who was Miss Cleo?
The late American TV personality, actress and fraudster Youree Dell Harris, perhaps remembered better as Miss Cleo, was born in Los Angeles, California USA, on 12 August 1962, meaning that her zodiac sign was Leo. She used various pseudonyms during her career, including Rae Dell Harris, Youree Cleomili and CLeomili Perris Youree. She's probably still best remembered for having portrayed Miss Cleo in a number of TV commercials, which aired on Psychic Readers Network from 1997 through 2003.
She had only a single acting credit, voicing Auntie Poulet in the critically acclaimed 2002 video game "Grand Theft Auto: Vice City".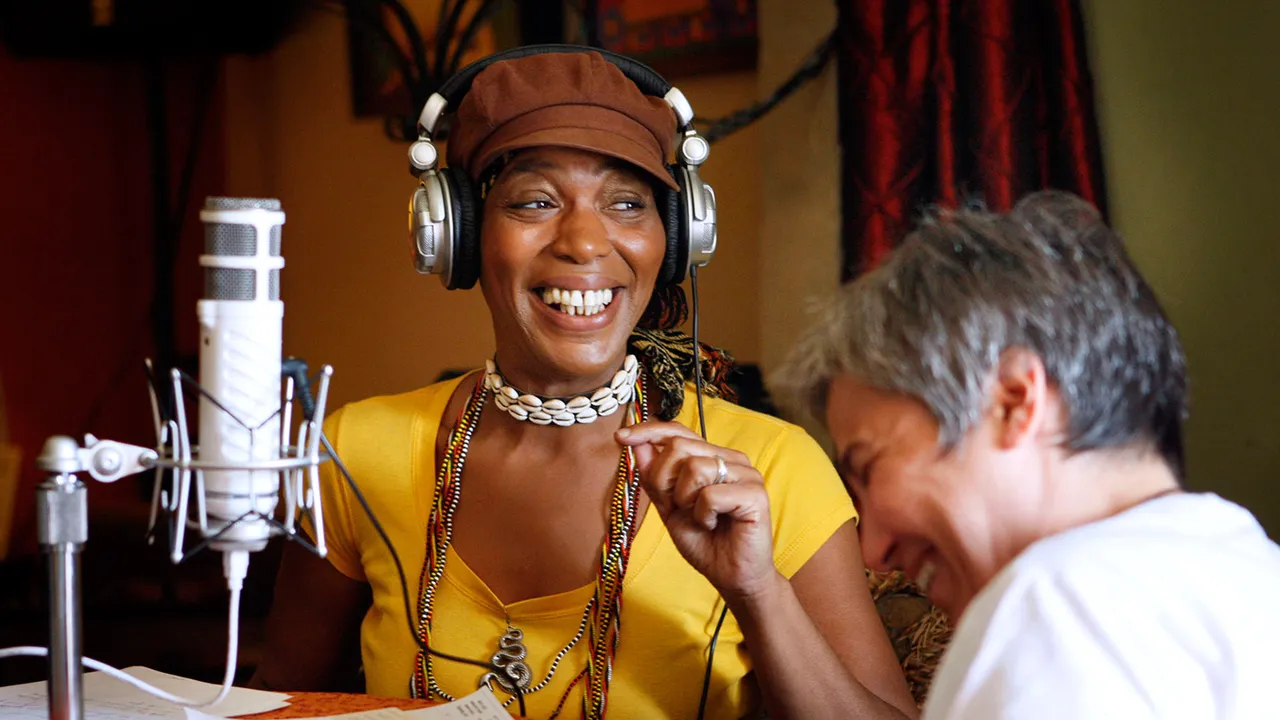 Education and early life
Miss Cleo was raised in Los Angeles alongside her sister Isla, by their father David Harris and mother Alisa Teresa Hopis; Miss Cleo remained secretive about her family throughout her career, as they preferred to maintain their privacy.
She studied at the boarding Catholic girls' Ramona Convent Secondary School, and was interested in a number of activities during her four years there, including creative writing, singing and dancing. Miss Cleo matriculated in 1979, and although she later stated that she attended the University of Southern California, and graduated with a Bachelor's degree in 1983, journalist Dorothy Parvaz working for "Seattle Post-Intelligencer" visited the university and found no records that Miss Cleo had attended it, under any name associated with her.
Miss Cleo's career
Miss Cleo stayed away from the media's attention until 1997, and it remains unknown which jobs she had perhaps worked in, up to the point when she joined the Psychic Advisors Network.
The network was founded in January 1993 by Peter Stoltz and Steven Feder, and they planned to use American actress Catherine Oxenberg, American actor William December Williams Jr. and American actor and musician Philip Michael Thomas to take market share from Psychic Friends Network. It was in 1997 that Miss Cleo joined them, working as call taker No. 16153 for their Psychic Readers Network. She used her Jamaican accent for the show, and worked as a tarot-reading psychic; an Access Resource Services agent saw her working as a tarot-reading psychic at an event in 2000, and invited her to appear in a commercial. Miss Cleo later spoke about her job as a psychic, revealing that her duty was to keep people on their phone by telling them what they wanted to hear.
On the Psychic Readers Network website, they described Miss Cleo as a Jamaican Shaman who was raised in Trelawny, and they often sent unsolicited e-mails to customers, offering them free Special Tarot Readings. The company was soon charged with fraud and deceptive advertising, as people complained about having been charged for something that was supposed to be free, and that it wasn't Miss Cleo who answered their calls, but rather actors reading from scripts.
The book "Keepin' It Real: A Practical Guide for Spiritual Living" was published in 2001, with Miss Cleo mentioned as a co-author.
The company was charged by the Federal Trade Commission in 2002, and ordered to return $500 million to the people they had defrauded, as well as to pay the Federal Trade Commission $5 million; Miss Cleo was not indicted.
Later career
Miss Cleo launched her own company Waghwaan Entertainment on 11 July 2001, and the magazine "New York Daily News" revealed in 2003 that she'd also become a spokeswoman for the American pay TV channel Fuse.
In the first half of 2005, Miss Cleo appeared in many commercials for a used car dealership, and then returned to working as a tarot-reader, asking for between $75 and $250 per reading, while she also did weddings for a minimum $350.
Her spoken-word CD "Convicted for My Beliefs" was released in September 2007.
Who could have predicted that XTR would be making a documentary about a Psychic…?

XTR is excited to announce its upcoming documentary film MISS CLEO directed by Award winning filmmaker, Senain Kheshgi. pic.twitter.com/ccfg2ZRX9r

— XTR (@xtrfilms) February 16, 2022
In 2014, Miss Cleo spoke about her experiences in the documentary movie "Hotline", under the name Cleomili Harris; she mostly spoke about the time she spent working for the Psychic Readers Network, and about telephone hotlines in general.
She was sued by the Psychic Readers Network in 2015, for having appeared as Miss Cleo in commercials for the French Toast Crunch breakfast cereal, as the company stated that Miss Cleo was a character that they owned; she was also sued for appearing in a make-up commercial for Benefit Cosmetics.
Death
Miss Cleo died from colorectal cancer, in Palm Beach, Florida at the age of 53, on 26 July 2016.
Love life and husband
Miss Cleo rarely spoke about her love life in public, but it's known that she was 19 when she married an American man whose name and profession haven't been disclosed; she gave birth to their daughter not long after the wedding, but they divorced when Miss Cleo was 21.
When she was either 28 or 29, she gave birth to a daughter, but the names of the girl and her father haven't been revealed.
In 2006, Miss Cleo revealed that she was a lesbian, but some of her fans believe that this was done only to gain publicity, and that she was either straight or bisexual.
Miss Cleo was single at the time of her death, was married once and had a daughter with her former husband, as well as another daughter with a presumed former boyfriend.
Interesting facts and hobbies
A documentary movie was released by HBO Max in December 2022, entitled "Call Me Miss Cleo". It was directed by Celia Aniskovich and Jennifer Brea, starred Dave Aronberg, Tim Connelly and Allan Hendricks, and follows the life of Miss Cleo.
Under the pseudonym Ree Perris, she wrote the play "For Women Only" in 1996, and starred in it as Jamaican woman Cleo; it was performed in Seattle, Washington State. Also as Ree Perris, she helped write the plays "Supper Club Café" and "Summer Rhapsody" in 1997.
"The Miss Cleo Song" was uploaded onto YouTube on 7 October 2006 by Dwayne Cooper, and has since been watched over 1.5 million times.
Height, eyes and wealth
Miss Cleo would've been 60 today. She had brown eyes and long curly black hair, was 5ft 10ins (1.8m) tall and weighed about 180lbs (81kgs).
Miss Cleo's net worth was estimated at over $200,000 at the time of her death.