• Monica Keena is an American actress best known for roles in "Dawson's Creek" (1998-1999), "Freddy vs. Jason" (2003), and "Klaus Eats Butterflies" (2020).
• She attended New York University and has a degree in English Language.
• Her career began in 1994, with a lead role in the TV movie "A Promise Kept: The Oksana Baiul Story".
• She rose to stardom in 1998 with the TV series "Dawson's Creek", and has appeared in several other films and TV series.
• She has an estimated net worth of $500,000, and is in a relationship with actor Edward Furlong, with whom she has been with since 2008.
Who is Monica Keena?
Monica is an American actress, perhaps best remembered as Abby Morgan in the TV series "Dawson's Creek" (1998-1999), and as Lori Campbell in the film "Freddy vs. Jason" (2003), in addition to several other prominent roles that she's secured so far in her career.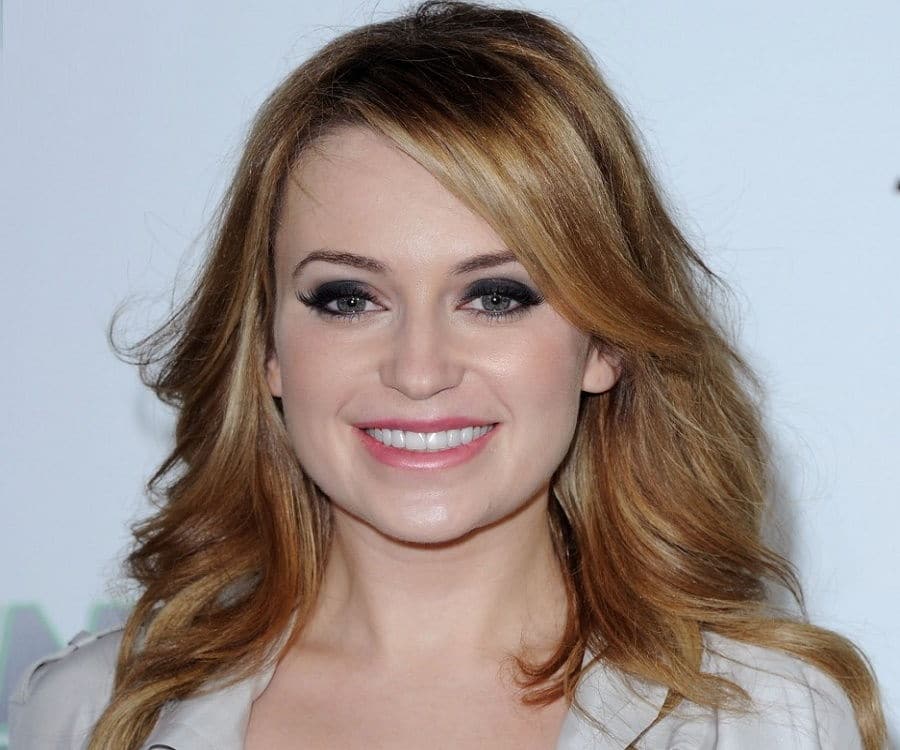 What Happened to Monica Keena? What is She Doing Today?
The problematic and charismatic actress has been away from the spotlight for some time. Her most recent on-screen appearance was in the short film "Klaus Eats Butterflies" (2020). However, according to sources, she will return to the screen in the film "Manson Girls", which is currently in post-production, but without a premiere date sat.
In the meantime, she has been seen at comic cons, including Steel City Con, in August 2021.
Monica Keena Wiki: Age, Childhood, and Education
Monica Keena was born on 28 May 1979, in Brooklyn, New York City, USA, the daughter of William Junior, who is a financial sales manager, and Mary Catherine Keena, a nurse. Monica is the younger daughter of her parents – her sister Samantha is two years older.
She attended progressive private Saint Ann's School in Brooklyn Heights, then at 13 years old, she auditioned for LaGuardia High School of Performing Arts, and was soon accepted into dramatic and vocal arts departments. She later enrolled at New York University, from which she obtained a degree in English Language in 2000.
Career Beginnings
Monica Keena launched her career in 1994 with the lead role of Oksana Baiul in the television movie "A Promise Kept: The Oksana Baiul Story", based on the life of the Olympic figure skater, co-starring Sonja Lanzener and Susanna Thompson. The following year, Monica had a one-time appearance in the eponymous TV mystery crime-drama series "Law & Order" in 1995, which has won six Primetime Emmy Awards and numerous others so far.
The same year, she was Mary in the award-winning romantic comedy film "While You Were Sleeping", with Sandra Bullock, Bill Pullman and Peter Gallagher in the lead roles.
In 1996, she starred as Violet in Mo Ogrodnik's romantic drama film "Ripe", about twin sisters, Rosie and Violet, who after the death of their abusive parents, run away to Kentucky in search of a better life, but meet a stranger named Pete and start living with him, co-starring Daisy Eagan and Gordon Currie.
Rise to Stardom
The following year, Monica portrayed Lilli Hoffman in the dark take on the famous 'Snow White' tale, entitled "Snow White: A Tale of Terror", with Sigourney Weaver, Sam Neill and Gil Bellows, as a noblewoman who practices dark arts and hires a witch to kill her stepdaughter.
In 1998 she appeared in the comedy film "Strike" and then joined the long-running TV romantic-drama series "Dawson Creek" as Abby Morgan, appearing in 14 episodes of the award-winning series until 1999, before her character tragically died. Despite her short-term appearance, the role launched her to stardom.
Before the end of the decade, Monica starred in the television romantic action-comedy film "First Daughter", alongside Mariel Hemingway and Doug Savant.
The 2000s and Further Success
She began the new millennium with the role of Marta in the romantic drama film "The Simian Line", starring Lynn Redgrave, Jamey Sheridan, and Harry Connick Jr., and the same year, starred in the thriller film "Crime and Punishment in Suburbia", co-starring Ellen Barkin and Michael Ironside, which tells the story of murder and redemption in a suburban neighborhood.
In 2001, Monica secured the role of Rachel Lindquist in the short-lived TV comedy series "Undeclared", about college freshman Steve Karp, his girlfriend and college friends, as they embark on one of the greatest experiences of their lives, co-starring Jay Baruchel, Carla Gallo, and Charlie Hunnam.
In 2003 she returned to the big screen with the role of Lori Campbell in the award-winning action-horror film "Freddy vs. Jason", co-starring Robert Englund, Ken Kirzinger and Kelly Rowland.
MONICA KEENA, JULIE BENZ & NICOLE BILDERBACK'BROOKE', 'DANIELLE' & 'TIFFANY''BAD GIRLS FROM VALLEY HIGH'. Film américain de John T. Kretchmer, 2005.

Posted by Filles de Papier on Tuesday, May 1, 2018
Two years later, Monica starred in the romantic comedy film "Bad Girls from Valley High", alongside Julie Benz and Nicole Bilderback, based on the novel by Paul Fleischman about three snobbish high school girls and their dark secret.
She continued her career with the lead role in the horror thriller film "Left in Darkness", co-starring David Anders and Jessica Stroup, and made a one-time appearance in the Primetime Emmy Award-winning mystery crime-drama series "CSI: Crime Scene Investigation".
She made two guest starring appearances in "Grey's Anatomy" as Bonnie Crasnoff in 2005 and 2007, then had a one-time appearance in the Primetime Emmy Award-nominated fantasy drama series "Ghost Whisperer", which starred Jennifer Love Hewitt who talks to the spirits of dead people who struggle to move on, having unfinished business on earth.
In 2008 she starred in the action crime-drama film "Loaded", and co-starred in the award-winning thriller crime-drama film "The Narrows", based on the novel by Tim McLoughlin, entitled "Heart of the Old Country", with Kevin Zegers, Vincent D'Onorfio and Sophia Bush as the main stars.
Before the 2000s ended, Monica featured in the fantasy action-comedy film "Night of the Demons", with Shannon Elizabeth, Linnea Quigley and Michael Arata in the lead roles.
The 2010s and Career Decline
From 2010 onwards, her career began declining, as she had some personal problems and didn't focus much on her acting career. In 2012 Monica starred in the sci-fi action-adventure film "40 Days and Nights", alongside Alex Carter and Alex Arleo, while in 2014, she was the main star of the sci-fi horror-thriller film "Aftermath", alongside her partner Edward Furlong.
One of her latest on-screen appearances was in Anthony Gaudioso's 2017 award-winning mystery thriller film "The Ghost and the Whale", co-starring Jonathan Pryce and Tippi Hedren.
Net Worth
According to sources, Monica Keena's net worth is estimated at $500,000, as of early 2023.
Personal Life, Dating, Boyfriend, Single
Monica has had a rather turbulent personal life. She was engaged to actor and punk rock musician Shane West in 2001, but the two broke up before they took the next step.
She was then in a romantic relationship with Jonathan Brandis, but that didn't last long.
In 2008, she met actor Edward Furlong while the two worked on the film "Night of the Demons". The couple had a turbulent relationship infused with drugs and alcohol, and had several altercations while the romance lasted, their disagreements peaking in 2013 when Edward was arrested for domestic violence. The two have continued their romance despite all the problems and are raising Edward's son together. They don't have children of their own.
Appearance and Body Measurements
Monica Keena has blonde hair and brown eyes. She stands at a height of 5ft 1ins (1.56m), weighs approximately 105lbs (48kgs), with vital statistics of 35-24-35, and bra size 40C.