• Nick Hogan (Nicholas Allan Bollea) is an American actor, car racer, and reality TV personality.
• He is best known for appearing in the reality TV series "Hogan Knows Best" (2005-2007).
• He has six acting credits, has made guest appearances in various talk-shows, and was featured in documentaries.
• He is currently dating pornographic actress Tana Lea.
• As of April 2021, his net worth has been estimated at over $500,000. His father Hulk Hogan's net worth is estimated at over $25 million.
Who is Nick Hogan?
Nicholas Allan 'Nick' Bollea was born in Los Angeles County, California USA, on 27 July 1990 – his zodiac sign is Leo and he holds American nationality. He's an actor, former car racer and a reality TV personality, who's probably still known best for his appearance in the reality TV series "Hogan Knows Best", which starred his famous father Hulk Hogan who's a retired professional wrestler, his mother Linda Hogan, and sister Brooke Hogan. The show aired from 2005 to 2007, and follows the everyday life of Hulk and his family; it won two of the four awards for which it was nominated.
Early life and education
He was raised in Los Angeles alongside his sister by their parents, and Nick's father often took him to various wrestling events organized around the US, to both keep him company and teach him about the sport.
His sister Brooke's today an actress, reality TV star, model, singer-songwriter, and a social media star.
Nick became interested in racing at a very early age, and his father paid for his karting lessons when Nick was 14. In 2006, he obtained his Formula D competition license from Formula Drift, but competed only once in their event, organized in Atlanta, Georgia on 12 May 2007. He attended a local high school, at which he was interested in various sports including football and soccer, and upon matriculating in 2008, Nick chose not to attend college but to focus on his career and earning money.
Career as a racer
In 2007, Nick entered the Denver Number One Parts Inc. (NOPI) drift event finishing 10th, while he finished third at an event held in Pittsburgh.
He then attended various amateur drifting competitions, but only showed-off his skills to the competitors rather than to race. Thanks to his famous father, Nick was offered sponsorship by Dodge, but this only lasted for two months, and he was then sponsored by Polaroid, BF Goodrich and Mac Tools.
He was the owner of two modified Dodge Vipers made specifically for drifting, while he raced in his final competition with a Nissan 350Z.
Car accidents
On 13 September 2006, Nick drove a 2001 Lamborghini Diablo VT which was owned by the chairman of the international entertainment company SoBe Entertainment – Cecile Barker. The car caught on fire – the spokesman of Miami-Dade Fire Rescue Paul Perry stated that it was a kind of a car fire that happens on occasions, and that Nick wasn't to blame for anything.
Only four days later, he was stopped by the police two times, and was ticketed the second time for driving around 185 km/h in a 110 km/h zone. He was ticketed again on 8 February 2007 for driving at 92 km/h in a 50 km/h zone, and then on 25 April 2007 for driving at 171 km/h in a 110 km/h zone.
On 26 August 2007, Nick – aged 17 at that time and under the influence of alcohol – drove his Toyota Supra very fast and crashed into a tree. It was reported that he and his crewmates from his drifting team were racing, the two other boys driving Nick's father's Dodge Viper. Nick had to spend around half a year behind bars in Pinellas County Jail from 9 May to 21 October 2008, as he was charged with a couple of violations including a felony. John Graziano was sitting in the passenger's seat when the two crashed, and suffered extensive brain damage.
Career as an actor
Nick has six acting credits. In 1996 aged six, he appeared in the episode "A Question of Trust" of the action sport series "WCW Monday Nitro", and in 2003 in the episode "Chris" of another action sport series – "WWE Smackdown!"
He made his debut film appearance in 2005 with his portrayal of Sammy in the drama "Remainder", written by Alexander Ameen and Jan Paul Banas, both of whom also starred in it alongside Lauren Benard. In 2009, Nick played XX in the family adventure fantasy movie "Little Hercules in 3-D", written by Robert Boris, directed by Mohamed Khashoggi, and which starred Elliott Gould, Robin Givens and Diane Venora. It follows Little Hercules, who has moved from Mount Olympus to Los Angeles to live his life as a mortal.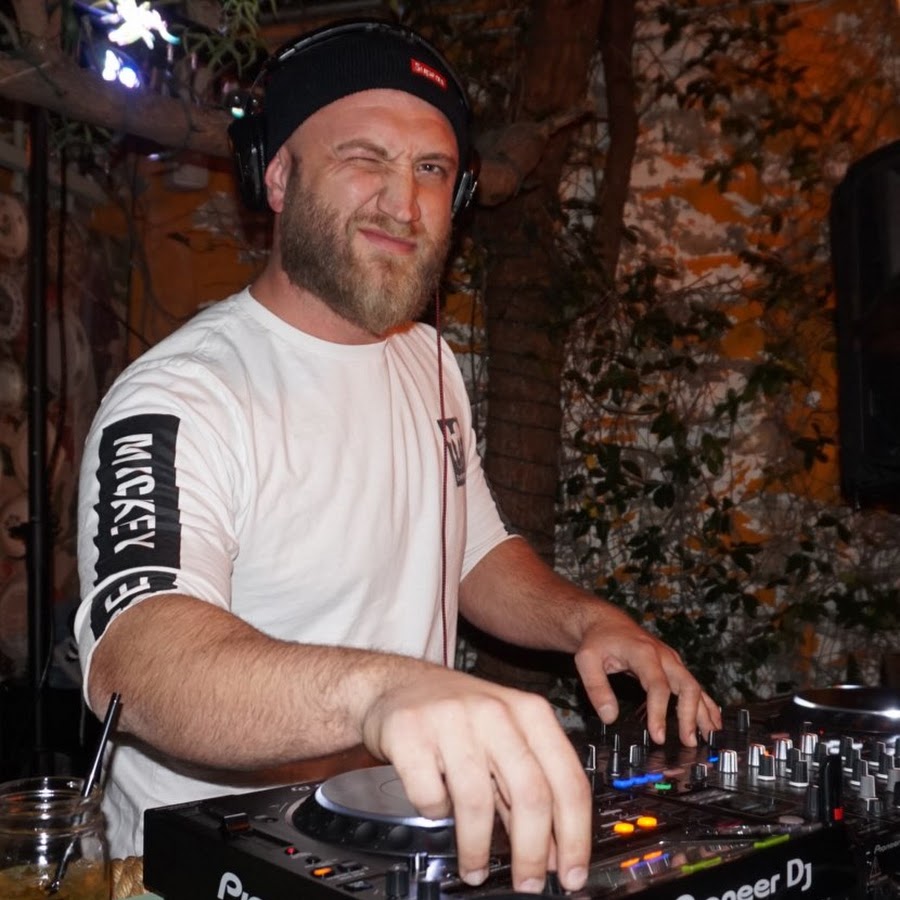 The year 2010 saw Nick play Tyler in the horror thriller movie "Kill Katie Malone", and his most recent role has been his portrayal of Jay White in the 2012 action crime movie "Masterminds", directed by David Keary, and which starred Jill Headrick, Clevetta Anthony and Harry P. Castros. It follows a businessman who has made a fortune by stealing from criminals.
Other credits
Nick has been featured in various documentaries, such as the series "E! True Hollywood Story", the movie "Finding Hulk Hogan", and the series "Celebrity Ghost Stories".
He has made a guest appearance in various talk-shows, such as "Larry King Live", "Jimmy Kimmel Live!" and "The Big Idea with Donny Deutsch". Most recently, in 2018 he was featured in the episode "Go Deep, or Go Home" of the reality game-show "The Challenge: Champs vs. Stars".
Love life and relationships
Nick's quite open when it comes to his love life, and there are several women whom he has dated that the public knows about.
From 2008 to 2015, he was in a relationship with Breana Tiesi, who's a popular model and an Instagram star with close to 500,000 followers on the social media network. There were rumors circulating the internet that the two became engaged before splitting, but which hasn't been confirmed. In 2017, he started dating Brit Manuela who's also an Instagram star with over 1.4 million followers; they were together for around a year. Since 2019, Nick has been in a relationship with Tana Lea who's a pornographic actress.
As of April 2021, Nick's dating Tana Lea, hasn't married and doesn't have children.
Hobbies and other interests
Nick's a fan of tattoos, and his entire right arm is tattooed as well as several other parts of his body.
He's interested in music, and just recently began working as a DJ, and can be listened to at various clubs around Los Angeles.
Summer is his favorite season, as he enjoys the feeling of sun on his skin, likes to swim in the ocean and go scuba diving.
He's keen on travelling, and has been to various US states for both work and pleasure, while he has also been to several European countries including France and Germany.
In his spare time, Nick enjoys watching movies starring his favorite actor and actress Vin Diesel and Helena Bonham Carter, such as the franchise "Fast and Furious", "xXx" and "Fight Club".
Age, height and net worth
Nick's age is 30. He has short brown hair and brown eyes, his height is 6ft (1.83m) and he weighs around 172lbs (78kgs). As of April 2021, his net worth has been estimated at over $500,000, while his father Hulk's net worth has been estimated at over $25 million.
Who is his father Hulk Hogan?
Terry Eugene Bollea, known better as Hulk Hogan, was born in Augusta, Georgia USA, on 11 August 1953 – his zodiac sign is Leo and he holds American nationality. He's an actor, musician, TV personality, and a retired professional wrestler, who became popular in 1983 after he joined the World Wrestling Federation (WWF).
He was raised in Port Tampa, Florida, alongside his brother Alan and sister Kenneth Wheeler by their father Pietro 'Peter' Bollea who was a construction foreman, and their mother Ruth V. (nee Moody) who was a dance teacher and a housewife.
Hulk grew up playing baseball, and teams such as the Cincinnati Reds and the New York Yankees showed interest in him, however, he had to give up on the sport after suffering an injury. Upon matriculating in 1971, he enrolled at Hillsborough Community College, before moving on to the University of South Florida, but thne quit to focus on a career as a musician. Hulk and his two friends formed the band Ruckus, while he spent most of his spare time lifting weights at Hector's Gym.
He was talked into wrestling by the Brisco brothers, also wrestlers, who saw him sing at a club and were impressed by his physique. Hulk wrestled his first opponent, Brian Blair on 10 August 1977, wearing a mask and nicknaming himself 'The Super Destroyer'.
Went down to check out Dad's cars!

Hulk Hogan's Muscle Cars (Mopar Collection) https://t.co/mandWjY5rK

— Nick Hogan (@nickhogan4real) March 10, 2021
He had a short stint with WWF in 1979 and 1980, and Hulk then spent the following five years in New Japan Pro-Wrestling, earning himself the nickname 'Ichigan' – 'Number One'. He returned to WWF in 1983 and wrestled for the following ten years; in 1994, he became the World Heavyweight Champion.
Hulk has retired from wrestling multiple times, but has always come back, and is still wrestling today in World Wrestling Entertainment (WWE).
He's also an actor, who gained recognition with his appearance in the 1982 sports drama movie "Rocky III", while he then played lead characters in the 1991 science fiction comedy movie "Suburban Commando", the 1996 Christmas comedy film "Santa with Muscles", and the 1998 martial arts movie "3 Ninjas: High Noon at Mega Mountain". He's also a voice actor, and has voiced characters in various popular animated series such as "American Dad!" and "Robot Chicken".