• Born in Hermosillo, Mexico on 28 February 1977
• Mexican actor and producer, best known for his role in "El Señor de los Cielos"
• Appeared in over 40 TV series and movies
• Won multiple awards, including an International Emmy Award and four titles of Favorite Lead Actor at the Your World Awards
• Net worth has been estimated at more than $5 million
Who is Rafael Amaya?
Rafael was born in Hermosillo, Mexico, on 28 February 1977. He's a Mexican actor and producer, perhaps best known for his role as Aurelio Casillas in the telenovela "El Señor de los Cielos". Rafael launched his acting career in the early 2000s, and has appeared in more than 40 TV series and movies, becoming one of the most popular actors in Latin America. He's also recognized for his good looks, and the magazine "People en Espanol" included him on their list of "50 Most Beautiful Men" in 2011.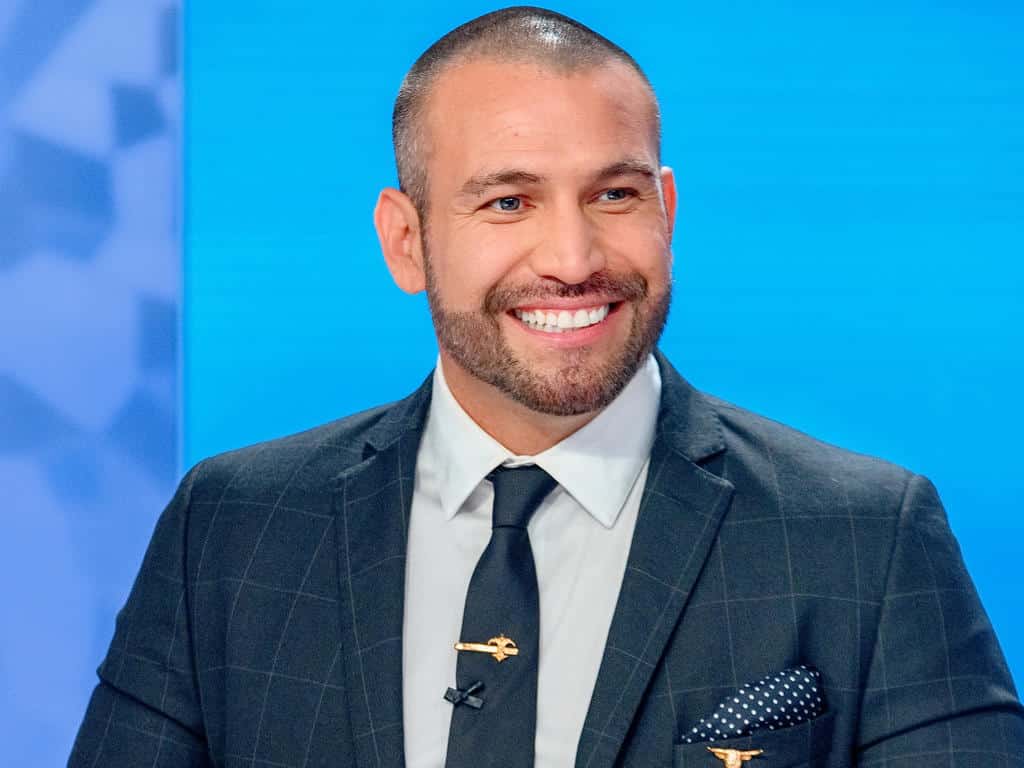 Early life and education
Rafael grew up in Tecate, Mexico, to where he moved with his family when he was five years old. Growing up, he excelled in sports, while also taking an interest in music and acting. After he matriculated from high school, he moved to San Diego, California to attend university, however, he dropped out before graduating, and moved back to Mexico.
Upon his return, he started a short-lived music career, before enrolling in the Center for Artistic Education, an acting school owned by the Televisa TV network.
Acting career
Rafael made his TV series debut in 2000, appearing in three episodes of the telenovela "La Casa en la Playa". In the following year, he made appearances in two other Televisa series – "Blameless Love" and "Mujer, Casos de la Vida Real" – before landing his first recurring role in the romantic drama series "Salome", which aired from 2001 through 2002.
In 2006, he landed his first leading role opposite Ana Layevska in the telenovela "La Dos Caras de Ana"; it was also his first role after signing a contract with Televisa's biggest competitor, Telemundo, a telenovela production company based in Miami, Florida. In the following years, Rafael starred in a number of movies, including the horror "24 Cuadros de Terror" (2008) and the comedy "Adios Mundo Cruel" (2010).
En este grupo de amigos, uno de ellos esconde un secreto letal. Mira a Rafael Amaya y a Danna García en "Alguien te Mira". GRATIS en la App de Telemundo 👉 https://trib.al/CyAMgrX

Posted by Falsa Identidad on Tuesday, May 3, 2022
In 2010 and 2011, Rafael played Julian Gracia Correa, one of the main characters in the Telemundo mystery thriller series "Alguien Te Mira". The show centers on a group of friends torn apart by a series of unsolved murders. Rafael was widely praised for his performance and was nominated for the 2011 Premios People en Espanol Award for Best Villain.
Two years later, he landed his perhaps most notable role to date in the telenovela "El Señor de los Cielos" ("The Lord of the Skies"), which has been airing since 2013. Rafael plays Aurelio Casillas, the fictionalized version of Amado Carrillo Fuentes who was a real-life Mexican drug lord known for using planes to smuggle drugs. The series is a dramatic portrayal of the rise and fall of a criminal empire, with themes of power, corruption, family and betrayal.
The series is well received by critics and audiences alike and is one of the highest-rated telenovelas on Telemundo. It's praised for its strong performances, particularly by Rafael in the lead role, as well as its high-quality production values. In 2014, "El Senor de los Cielos" won the International Emmy Award for the best Non-English Language US Primetime Program, while Rafael won four titles of Favorite Lead Actor at the Your World Awards from 2014 to 2017.
Rafael reprised the role of Aurelio in three episodes of the crime drama series "Queen of the South" (2016), which is set in the same universe. Interestingly enough, the series is based on the 2011 telenovela "La Reina del Sur", in which Rafael had a recurring role playing an entirely different character. He also made brief appearances as Aurelio in two other series, "Lady of Steel" and "El Chema".
Parallel to his work on "El Senor de los Cielos", Rafael appeared in several movies. In 2014, he played the famous American singer Frank Sinatra, in the biographical drama "Cantinflas", centered on the beloved Mexican movie star, Mario Moreno Cantinflas. The film also starred Oscar Jaenada, Michael Imperioli and Ilse Salas, and was both a commercial and critical success, winning more than 30 awards. Rafael also had roles in crime and thriller films such as "Powder and Gold" and "Narco Soldiers", both in 2015.
Death rumors
In August 2021, some Twitter users announced that Rafael has died, hinting that the actor had taken his own life. Fortunately, the rumors were promptly disproven by Rafael himself and his network, Telemundo: 'Telemundo denies that Rafael Amaya has taken his own life, as has been mentioned on social media. It's regretful that there are people with such a bad heart.', they wrote in their Twitter post.
Prior to this incident, Rafael had publicly spoken about battling his alcohol addiction. He disappeared from the public scene in 2020, and spent several months at a rehabilitation facility; it's believed that his relatively sudden disappearance is what initially fuelled the rumors.
Love life and relationships
Even before his popularity skyrocketed with "El Senor de los Cielos", Rafael was known as a heartthrob, and has now been romantically linked with several of his fellow actresses. Early in his career, he was in a two-year long relationship with the singer and telenovela star, Luz Elena Gonzalez. After they broke things off in 2002, Rafael was rumored to be in a short relationship with the actress Ana Claudia Talacon.
In 2003, the tabloid media reported that he was dating his "Amar Otra Vez" co-star, Iran Castillo – apparently they were even engaged at one point, but their relationship didn't last longer than a few months.
Three years later, the Mexican actor starred in the telenovela "Las Dos Caras de Ana", playing the male lead opposite Ana Layevska – their on-screen romance turned into a real-life relationship, which would last four years.
At the time, it was rumored that Rafael broke up with Ana because of his "Alguien Te Mira" co-star, Angelica Celaya. In the next four years, the two were in a very publicized relationship, especially since they both also starred in "El Senor de los Cielos". They became engaged in 2014, but their relationship ended a few months later.
During that time, Angelica was filming the series "Constantine" in California, so the couple cited the distance between them as the main reason for their separation, but it was rumored that they broke things off due to her infidelity. Since then, the media has been linking Rafael with his "El Senor de los Cielos" co-star, Vanessa Viella, but neither has addressed the rumors.
In January 2023, Rafael revealed that he has been taken for a while. 'I've spent two and a half years sharing my life with a wonderful woman who has made me company throughout this process', he said during a press conference promoting the new season of "El Senor de los Cielos". Although he didn't say the name of his girlfriend, it was later revealed that he was talking about his manager Maritza Ramos.
Net worth
As of February 2023, Rafael's net worth has been estimated at more than $5 million, while his yearly income appears to be over $600,000.