• Sasha Mitchell is an American actor born in Los Angeles, California USA on 27 July 1967.
• He has appeared in 39 movies and TV series, best known for playing the lead character in the 1994 action science fiction horror movie "Class of 1999 II: The Substitute".
• He is of part-Russian descent, and his family's Jewish.
• He has been married twice and has four children with his first wife Jeanette Robbins.
• His net worth is estimated to be over $600,000.
Who is Sasha Mitchell?
American actor Sasha Mitchell was born in Los Angeles, California USA, on 27 July 1967, so Leo's his zodiac sign. He's been credited with appearing in 39 movies and TV series, and is probably still known best for playing the lead character John Bolen in the 1994 action science fiction horror movie "Class of 1999 II: The Substitute", which Spiro Razatos directed, and which also starred Nick Cassavetes and Caitlin Dulany. It follows a robot who's working as a substitute teacher on futuristic Earth – the movie received mixed reviews.
Sasha's still active in the movie industry, and is currently shooting for the upcoming films "Anadellia Rises" and "The Kickboxer: Algiers".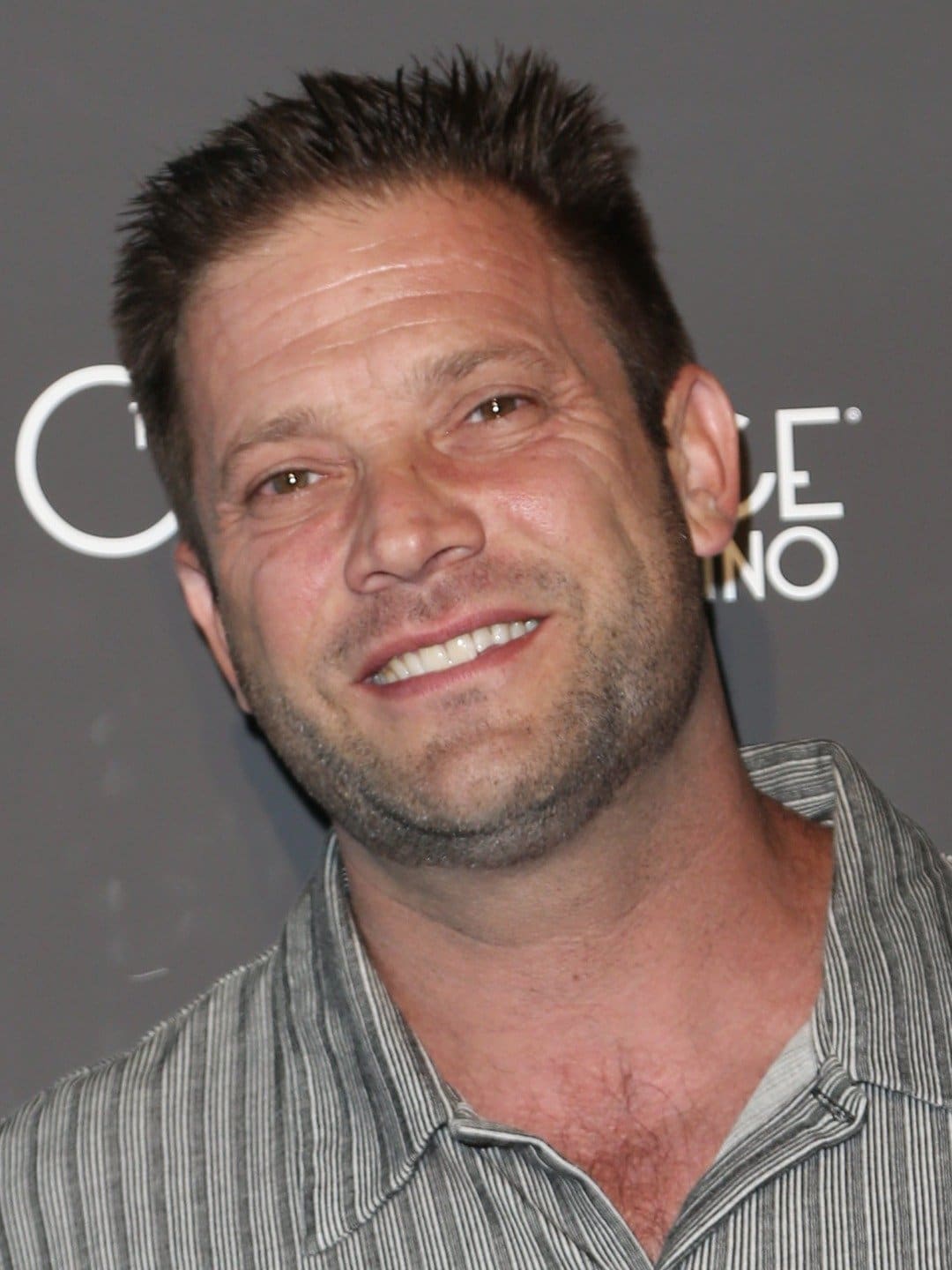 Education and early life
Sasha was raised alongside his older sister Marissa in Los Angeles, by their parents Renee and Sherwin Mitchell who owned a garment manufacturing company; Sasha's of part-Russian descent, and his family's Jewish.
He studied at a local high school in Los Angeles, and it was during his teenage years that he fell in love with acting; Sasha appeared in a number of school plays, and was also passionate about sports, playing basketball for the school team.
He matriculated in 1985 and then launched his acting career, thus deciding not to pursue a college degree.
Roles in movies
Sasha's debut movie role was playing Antonio in the 1986 drama "Pleasures", directed by Sharron Miller, and which starred Joanna Cassidy, Linda Purl and Tracy Nelson; it follows the summer romances of three women. The remainder of the decade saw Sasha appear in a couple of movies, such as the 1987 action "Death Before Dishonor", the science fiction family comedy "Not Quite Human" in the same year, and the 1988 comedy "Spike of Bensonhurst".
In 1991, he starred as David Sloan in the popular sports action "Kickboxer 2: The Road Back", directed by Albert Pyun, and which also starred Peter Boyle and Dennis Chan. It follows David who's been manipulated into a boxing match against his brother's killer Po; Sasha went on to reprise his role in the 1992 sequelS "Kickboxer 3: The Art of War" and the 1994 "Kickboxer 4: The Aggressor".
The year 2000 saw him appear in the crime thriller "Luck of the Draw", written and directed by Luca Bercovici, and which starred James Marshall, Dennis Hopper and Michael Madsen. It follows Jack Sweeny who's found counterfeit bank notes, and is now being targeted by several criminal groups looking for them.
Sasha had only five film roles in the 2000s, including in the 2003 crime mystery "L. A. Confidential", the 2003 comedy "Dickie Roberts: Former Child Star", and the 2004 romantic action comedy "Slammed".
In 2010, he played Rodrigo in the action adventure "Abelar: Tales of an Ancient Empire", which received mostly negative reviews, and the year 2015 saw him appear in both the short action adventure "Frontlines", and the action "EP/Executive Protection".
Sasha starred as Big Baldy in the award-winning 2018 short action adventure "Father and Father", and his most recent movie role has been playing Shope in the 2019 comedy "Drunk Parents", written and directed by Fred Wolf, and which starred Alec Baldwin, Salma Hayek and Jim Gaffigan. It follows a husband and wife who're trying to hide their financial issues from their daughter.
Roles in TV series
Sasha's debut TV series role was playing Southie in the 1986 episode "Brand New Bag" of the comedy "St. Elsewhere", and he could then have been seen appearing in the 1987 episode "First Love" of the family comedy "Rags to Riches", and the 1989 episode "Betrayal" of the action adventure "Crossbow".
From 1989 through 1991, he portrayed James Beaumont in 45 episodes of the soap opera "Dallas", which David Jacobs created, and which starred Patrick Duffy, Ken Kercheval and Larry Hagman. It follows the life of wealthy Texan J. R. Ewing who's into the oil business, the series aired from 1978 through 1991, and won 51 of its 133 award nominations.
From 1991 through 1998, Sasha starred as Cody Lambert in the popular romantic family comedy "Step by Step", which Robert L. Boyett and William Bickley created, and which also starred Brandon Call, Suzanne Somers and Patrick Duffy. It follows two families as they're slowly becoming one, and the series won one of its 15 award nominations.
Sasha's since had three more TV series roles: he played Commander Curry in the 2002 episode "First Casualty" of the crime action "JAG", Darian LaSalle in the 2005 episode "Stoli with a Twist" of the crime mystery "NYPD Blue", and Bartender in four episodes of the romantic drama "ER" in 2004 and 2005.
Other credits
Sasha was featured in the 1993 documentary film "Circus of the Stars Gives Kids the World", and the 2012 documentary video "Tales of an Ancient Empire: Behind the Scenes".
He made a guest appearance in the 2014 talk-show "Ric's Corner".
Awards and nominations
Sasha's won three awards, all in 2018: an Action on Film International Film Festival Award for Best Comedy Short, a Hollywood Dreamz International Film Festival and Writers' Celebration Award for Best Comedy Scene, and a Melbourne Independent Filmmakers Festival Award for Best Comedy, all for "Father and Father".
Love life and wife
Sasha's been married twice. He and his first wife, American non-celebrity Jeanette Robbins exchanged vows in 1990, but divorced in 1997. They have four children together – in 1996, Mitchell was convicted of child endangerment and spousal abuse. was put on three-years probation, and had to spend 30 days in jail after having violated it. While making a guest appearance in the show "Entertainment Tonight" in 2002, Sasha claimed that he was only trying to protect his children from their mother, who was at that time addicted to drugs; he was granted custody over all four children, with Jeannette being allowed only limited visits.
From December 2010 through 2015, Sasha was married to his second wife Rachel Mitchell.
He seems to be single as of February 2023, has been married twice, and has four children with his first wife Jeanette Robbins.
Interesting facts and hobbies
Sasha's been a martial artist since his teenage years, and holds a black belt in Taekwondo.
He's a fan of tattoos, and has a giant dragon inked onto his left shoulder.
Sasha's a fan of motorcycle, and has a collection of Harley Davidsons.
He's followed by close to 15,000 people on Instagram, and has posted nearly 100 pictures and videos onto the social media network.
Some of the actors whom he enjoys watching the most are Robert De Niro, Al Pacino and Jack Nicholson, and some of his favorite movies include the trilogy "The Godfather", "The Pledge" and "The Bucket List".
Sasha's sister worked as a wardrobe assistant on three movies: the 1986 crime action thriller "Armed Response", the 1987 action science fiction "Cyclone" and the 2015 short family comedy "The Adventures of Josie the Frybread Kid – Episode 3".
Height, eyes and wealth
Sasha's age is 55. He has brown eyes and hair, is 6ft 2ins (1.88m) tall and weighs about 200lbs (90kgs).
Sasha's net worth's been estimated at over $600,000, as of February 2023.