• Tim Meadows is a comedian, writer, and actor with over 100 acting credits.
• He was a cast member of "Saturday Night Live" from 1991 to 2000 and was nominated for the Primetime Emmy Award for Outstanding Writing in a Variety or Music Program.
• He was born in Highland Park, Michigan USA and holds American nationality.
• He has had roles in numerous movies and TV series, including his most notable role as John Glascott in "The Goldbergs".
• He has a net worth of $4 million.
Who is Tim Meadows? Wiki
He is a comedian, a writer, and an actor with over 100 acting credits to his name, however, Tim Meadow is probably still known best for his roles in the show "Saturday Night Live" ("SNL"). From 1991 to 2000, Tim made an appearance in 182 episodes of "SNL", playing various characters, although he is best remembered as Leon Phelps, also known as 'The Ladies Man'.
As mentioned, Tim is also a writer, and for his work on "Saturday Night Live", he was nominated for the Primetime Emmy Award for Outstanding Writing in a Variety or Music Program in 1993 (for the episode with host 'Harvey Keitel').
Let us tell you more interesting facts about this multi-talented performer.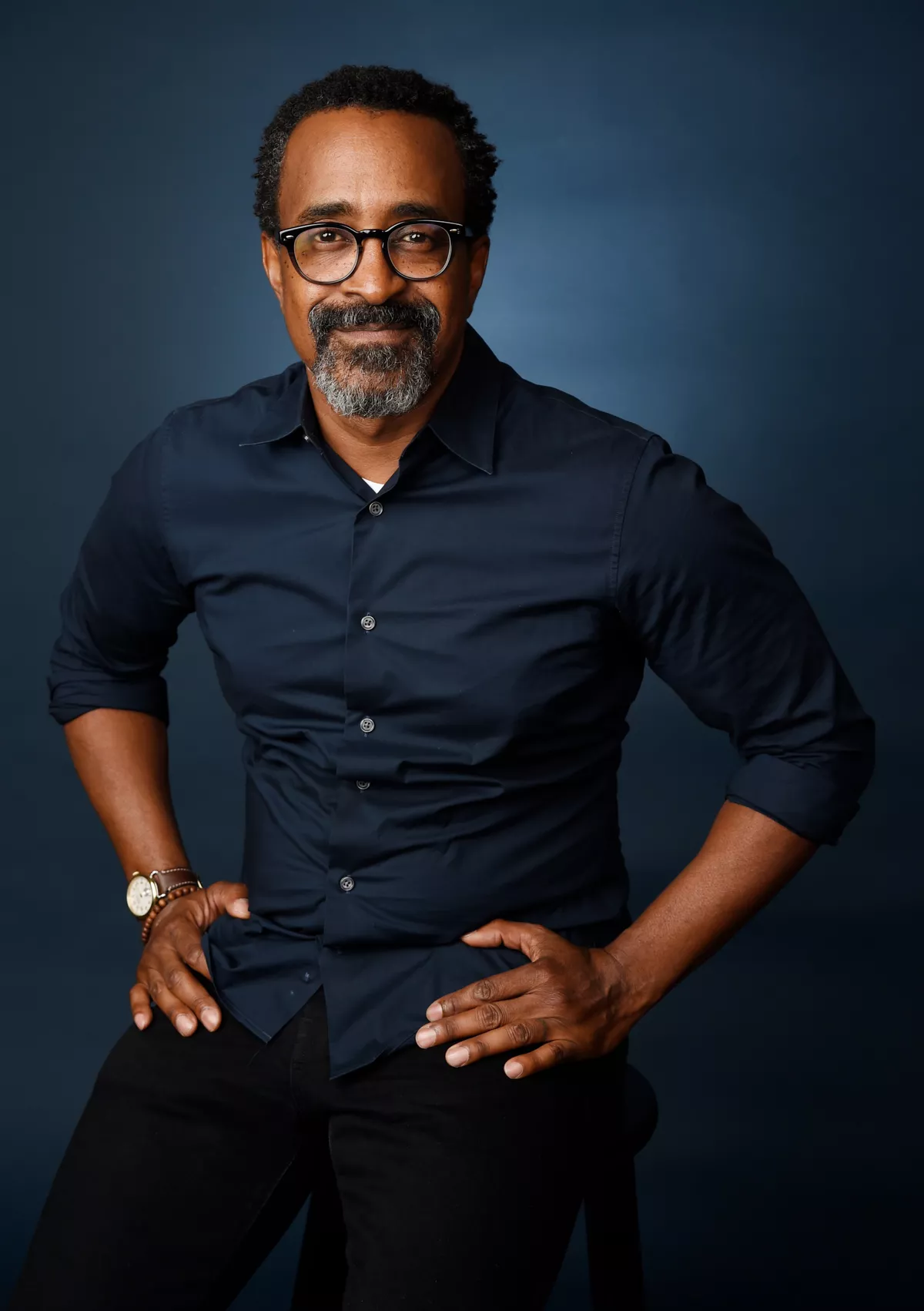 Early life, family, and education
Born Timothy Meadows under the zodiac sign of Aquarius on 5 February 1961, Tim will soon celebrate his 62nd birthday. He hails from Highland Park, Michigan USA, holds American nationality, and his ethnicity is African-American.
He was raised an only child by his mother Mardell who was a nurse's assistant, and his father Lathon who was a janitor.
While he was a young boy, Tim loved to watch television, and dreamed of becoming a TV show host. Upon matriculating from Pershing High School in 1979, he enrolled at Wayne State University, from which he graduated with a Bachelor's degree in Television and Radio Broadcasting in 1983.
Following graduation, Tim began performing stand-up and improvisational comedy at the Soup Kitchen Saloon in Detroit, Michigan, and later joined the Second City Improv Company in Chicago, Illinois.
Roles in movies
Tim made his big-screen debut as Athletic Cone in the 1993 comedy "Coneheads", starring Dan Aykroyd, Jane Curtin and Robert Knott, which 'won' The Stinkers Bad Movie Award for Worst Resurrection of a TV Show.
Later that year, Tim was seen as Sammy Davis Junior in the comedy "Wayne's World 2", followed by his role as a Station Manager in the 1994 comedy "It's Pat: The Movie".
In 2000, Tim was seen in the film "The Ladies Man", which he co-wrote with Andrew Steele and Dennis McNicholas, reprising his most recognized role from "Saturday Night Live", Leon Phelps. The movie was nominated for the Black Reel Award – Best Soundtrack, and the audience loved this story of a late-night radio show host, who after being fired from his job, gets a letter from his wealthy former lover, so is determined to find his 'sugar mommy'.
Tim had numerous movie roles in the early 2000s, so we will mention some of his most notable, such as his portrayal of Dave in the 2003 comedy "Wasabi Tuna", followed by his role as Mr. Duvall in "Mean Girls" (2004), and as Sam in the 2007 musical comedy "Walk Hard: The Dewey Cox Story", which had six award nominations and won one.
In the following years, Tim co-starred in "Semi-Pro" (2008), "Aliens in the Attic" (2009), and "Freak Dance" (2010). Also in 2010, Tim was cast to play Malcolm in the comedy "Grown Ups", starring Adam Sandler, Salma Hayek, and Kevin James, which had seven award nominations and won three.
Tim co-starred alongside Adam Sandler in "Jack and Jill" (2011), then reprised his role as Malcolm in "Grown Ups 2" (2013), before he landed the lead role in the 2014 family comedy drama "Chasing Ghosts", which was nominated for the IndieVille TV Award for Best Indie Film.
In the following years, Tim appeared in "Trainwreck" (2015), "Sasq-Watch" (2016), and "Dayworld" (2018).
Most recently, he was cast to play Mr. Lester Hennessey in the 2020 mystery comedy "Hubie Halloween", followed by his role as Keegan in the 2022 comedy "It's A Wonderful Binge", the holiday story full of magical stories and catchy songs, also starring Kaitlin Olson and Danny Trejo.
Roles in series
As mentioned, Tim was seen in "Saturday Night Live" in 1991, and this was his television debut. When he left the show after 10 seasons, he was seen guest-starring in numerous comedy series, including "Leap of Faith" (2002), "The Office" (2005), and "Everybody Hated Chris" (2006), among others.
From 2007 to 2009, Tim appeared in 23 episodes of the series "The Bill Engvall Show", followed by his role as Professor Haines in "Glory Daze" (2010-2011), which although having no nominations, the audience rated 7.8/10, calling it 'an amazing show'.
Tim Meadows from Saturday Night Live with me and Kenna. I'm in a movie with him coming out next year with Andy Samberg,…

Posted by Tai Lopez on Monday, August 17, 2015
In the following years, Tim was seen in an episode or two of various TV series, and worth mentioning is his role as Principal Theodore Martin in the comedy "Mr. Box Office", starring Bill Bellamy – Tim was seen in 21 episodes, during 2012 and 2013.
In 2013, Tim was cast to play his most notable TV series role, as John Glascott in the comedy "The Goldbergs", which is still airing. The series follows the lives of a family named The Goldbergs, and is set in the '80s, in Jenkintown, Pennsylvania.
Concurrently, he followed with his role as Kevin in "Marry Me" (2014-2015), before he was cast to play Craig in "Son of Zorn", starring opposite Cheryl Hines and Johnny Pemberton in this fantasy comedy, in which animation and live-action collide when the cartoon dad Barbarian comes to find his non-animated son living in a quiet American suburb. The series was nominated for the Critics' Choice Television Award for Best Animated Series in 2016.
Next, Tim was seen in "Man with a Plan" (2017-2018) and "Ryan Hansen Solves Crimes on Television" (2019) before his role as Principal John Glascott in "Schooled". The series aired during 2019 and 2020, and Tim was seen in all 34 episodes, starring opposite Bryan Callen and AJ Michalka of this spin-off from the series "The Goldbergs".
Tim had recurring roles as Deputy Mayor Jeff Thumb in the series "Ultra City Smiths" (2021), and as Secretary of Defense in "Space Force" (2022). Besides his role in "The Goldbergs", Tim will be seen as Michael in the new series "Poker Face", set to premiere in February 2023.
Love life and relationships
Tim is not one of those celebrities whose life revolves around intrigue, rumors and affairs. In 1997, he married his long-term girlfriend Michelle Taylor, a non-celebrity about whom nothing is known.
They have two sons together, namely Isaiah Crosby and Julian, who also prefer to keep their lives away from the media's attention.
In November 2004, Tim's wife filed for divorce, which was finalized in 2005; Tim hasn't spoken about the reason for their separation.
As of early 2023, it seems that Tim is single, was once married and has two children.
What happened to Tim Meadows? What is he doing now?
Tim has been bringing comedy into the lives of his fans for years, and it appears that he has no plans to stop anytime soon. He has announced tours across the United States, and he has three upcoming projects. He will be heard in the animated movie "Saurus City", and in the series "Digman!" he will also have a voice role, while in the movie "Dream Scenario", Tim will play the lead role. All of these projects are currently in development.
Net worth
Thanks to his signature wit when it comes to writing and bringing comedy to the stage, on television, and in movies, Tim has accumulated a pretty sizeable amount of money. According to sources, as of January 2023, his net worth has been estimated at over $4 million.