• Tom Hulce is an American singer, actor and producer
• Active in the entertainment industry for over four decades
• Graduated with a Bachelor of Arts from Beloit College, Wisconsin
• Gained fame after being cast as Wolfgang Amadeus Mozart in the Oscar-winning film "Amadeus" in 1984
• Worked as an actor, director and producer
• Has an estimated net worth of $15 million
Tom Hulce is an American singer, actor and producer, perhaps still best known for his appearance in the 1978 "Animal House" (1978), in the role of Larry 'Pinto' Kroger. Although he stepped back from acting in the mid-1990s, he remains active as a stage producer and director. Tom Hulce has been active in the entertainment industry for over four decades, and only recently took an hiatus.
Find out more about the award-winning actor in the biography below.
Early Life, Family, Educational Background
Thomas Edward 'Tom' Hulce was born on 6 December 1953 under the zodiac sign of Sagittarius in Detroit, Michigan USA.
He holds American nationality but has a mixed ethnicity of English, German and Irish. Tom, his two sisters and older brother were raised by their parents in Plymouth, Michigan, where he lived until he turned 15. There are currently no details on Tom's siblings and their personal lives.
His father, Raymond Albert Hulce, worked for Ford Motor Company, while his mother Joanna Winkleman was a professional singer who was once part of the All-Girl Orchestra, headed  by Phil Spitalny. Watching and listening to his mother singing, Tom decided early in life that he was going to be a singer. His plans were thwarted as puberty set in and altered his voice, so he gave-up that idea, and decided to become an actor.
The Hulce parents were not excited about Tom's decision to be an actor; but they could do little to change his mind. At age 15, he attended the Interlochen Arts Academy in Northwest Michigan, US. Subsequently, he attended the University of North Carolina School of Arts in Winston-Salem, but dropped out a year before he would earn his Bachelor of Fine Arts. A few years later he finished his course, and graduated with a Bachelor of Arts from Beloit College, Wisconsin.
Even as a teenager, Tom was a goal-getter. At 19, he gave himself an ultimatum of 10 years to become a successful actor.
Career
Acting Career
Like every other big shot in the entertainment industry, Tom worked his way up. He started his career as an usher in Ann Arbor Theater a,nd sold play tickets to plays. He spent a summer in England, then moved to New York to audition for a role on Broadway in December 1973.
Within two months of his arrival, Tom was chosen to understudy Peter Firth's role in the Broadway production, "Equus". Tom's time to shine came nine months later – stepping into Peter Firth's shoes was a big deal to Tom because it would be his first lead role, Broadway feature, and nude performance all happening at once. He initially doubted his ability to play the role as well as Peter Firth, but he did anyway.
In the early phase of Tom's career, on-stage performances were his focus, appearing in productions such as "Butter and Egg Man", "Romeo and Juliet", "Julius Caesar", and Aaron Sorkin's "A Few Good Men", which won him a Tony nomination.
Tom made his television debut in 1975, playing the role of Young Frank in "Forget-Me-Not-Lane". Next, he was cast in National Lampoon's "Animal House" (1978), in which he played Larry 'Pinto' Kroger alongside John Belushi, Verna Bloom, and Donald Sutherland.
His breakthrough happened after he was cast as Wolfgang Amadeus Mozart in the Oscar-winning film "Amadeus" in 1984. He portrayed the protagonist, a musical genius, and won an Oscar nomination for his exceptional acting skills.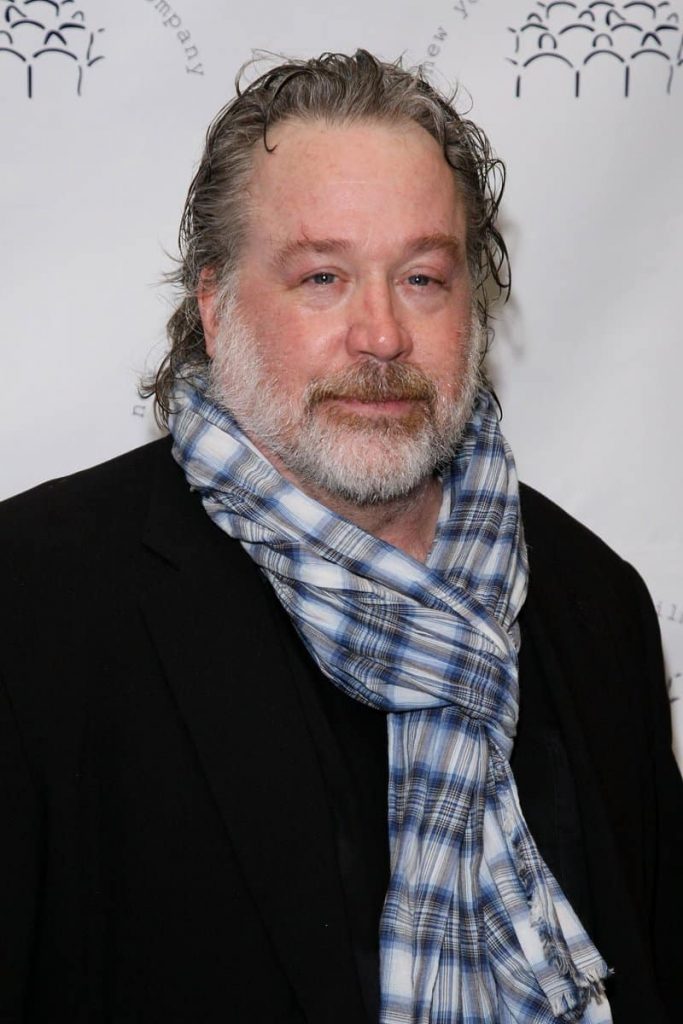 Between 1986 and 1995, Tom was cast in television films such as "Echo Park" (1986), "Dominic and Eugene" (1988), "Murder in Mississippi" (1990), and "The Heidi Chronicles" (1995), among many others.
In 1996, Tom voiced the character Quasimodo in "The Hunchback of Notre Dame", which required a lot of singing; he reprised the role in its sequel, "The Hunchback of Notre Dame II" in 2002.
Before he quit acting, he starred as Dr. Cayly in "Stranger Than Fiction" (2006), and Mr. Bowker in "Jumper" in 2008.
Directing and Producing
Tom Hulce also started working behind the scenes early in his career. He directed "Sleep Around Town", an off-Broadway musical at Playwrights Horizon.
In 1998, Tom returned to the stage as a director of "The Cider House Rules", based on the book of the same name by John Irving.
In 2004, he produced the coming-of-age film, "A Home at the End of the World" based on Michael Cunnigham's novel, starring Colin Farrell and Dallas Roberts. He also produced the 2006 Broadway rock musical, "The Spring Awakening", which won eight Tony Awards in several categories the following year. In 2007, Tom Hulce was in charge of production for "10 Million Miles", a music video which premiered at The Atlantic Theater Company, for the Grammy-nominated singer, Patty Griffin.
In 2017, he joined the musical "Ain't Too Proud" crew as a producer; the musical production was nominated for 11 Tony Awards in 2019.
Personal Life, Wife, and Children
For years, there were rumors that Tom Hulce was married to an Italian artist named Cecilia Ermini, and they have a child named Anya. However, he vehemently debunked the rumor in an interview with Seattle Gay News. Tom Hulce is proudly gay, and has never been married.
The 67-year old actor is not active on social media.
Appearance, Clothing Style
Tom Hulce is 5ft 7ins (1.70m) tall and weighs around 180lbs (82kgs). He has short brown hair, which is rapidly turning grey, and a pair of beautiful grey eyes to match. Tom is known for his big smile, and for dressing in button-down shirts and pants, regardless of the event.
Hobbies, Favorite Things, and Interesting Facts
Tom spent a month with a piano teacher before filming "Amadeus".
He loves hanging out with friends during his free time.
Singing is his hobby.
He enjoys traveling.
Tom's favorite color is black.
His favorite actors are F. Murray Abraham and Elizabeth Berridge.
Net Worth and Salary
As of July 2021, Tom Hulce has an estimated net worth of $15 million, rightly earned from his years of work in the entertainment industry. In the early 2000s', Tom moved away from the hustle and bustle of Los Angeles and New York to live in Seattle, Washington State, where he still lives in his own home.