Who is Al B. Sure!?
American singer-songwriter, radio host and record producer Albert Joseph Brown III – perhaps known better as Al B. Sure! – was born in Boston, Massachusetts USA, on 4 June 1968, meaning that his zodiac sign's Gemini. He gained recognition in the '80s and '90s, becoming one of the most popular romantic singers in the new jack swing genre.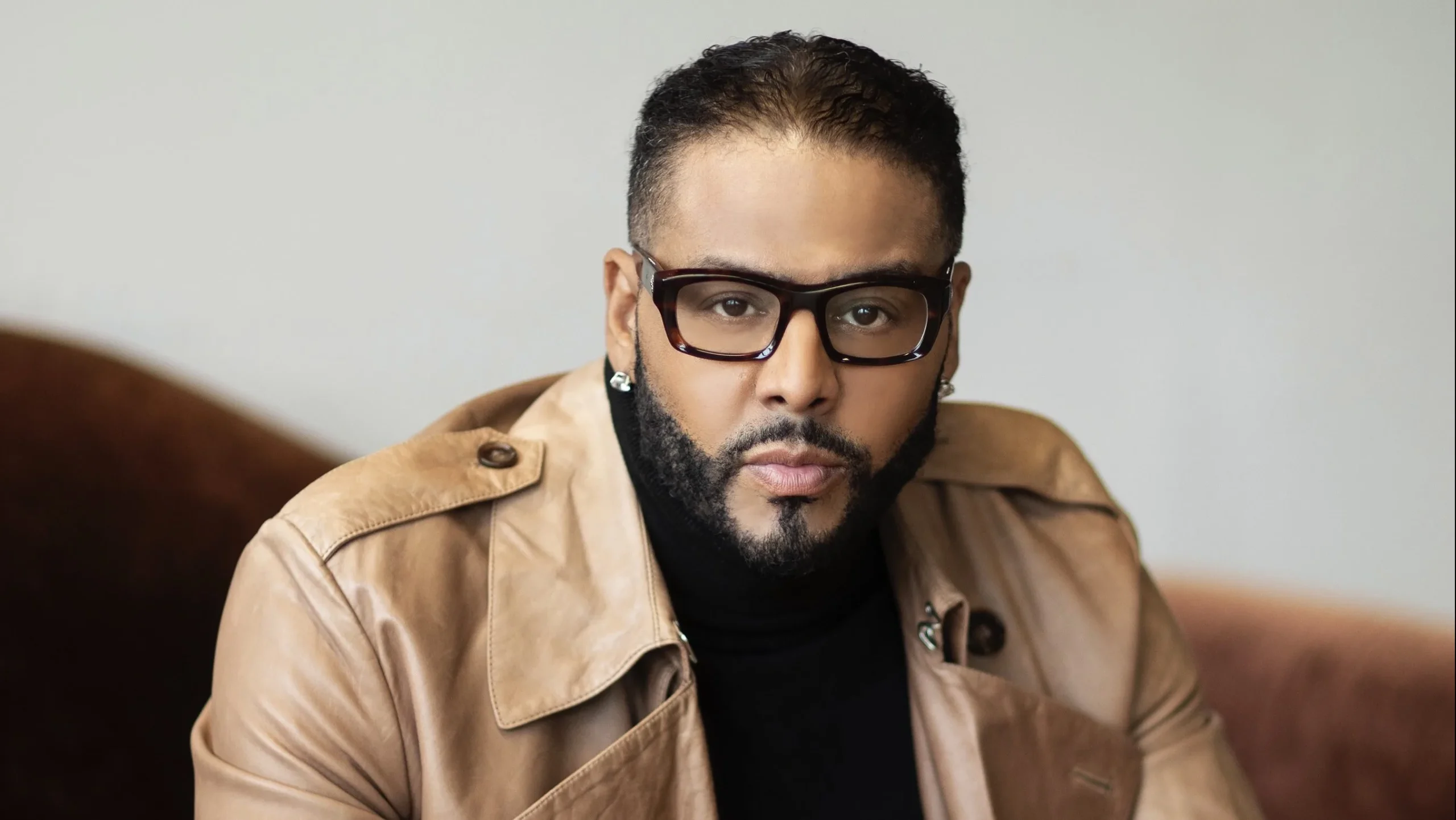 Education and early life
Al was raised alongside his brother Devin Brown in Boston, by their mother Cassandra Brown who was an accountant, and father Albert Joseph Brown II who was a nuclear medical technician.
Al grew up interested in football, and was a quarterback while attending New York's Mount Vernon High School; he was amongst the school's best players, and upon matriculating in 1986, was offered a scholarship by the University of Iowa, however, he rejected the offer, wanting to pursue a career in the music industry.
Al was into a couple of other activities during his teenage years, including acting with the school's drama club, dancing and playing baseball.
Al's career
American record producer and musician Quincy Delight Jones Jr. presented Al with the first Sony Innovators Talent Search Award in 1987, and Al and Quincy then collaborated on a number of projects, including Quincy's hit 1990 single "The Secret Garden", which was certified platinum by the Recording Industry Association of America (RIAA); the song was featured on Quincy's album "Back on the Block", which was certified double platinum. Al then also collaborated with James Ingram, El DeBarge and Barry White.
His debut album "In Effect Mode" was released on 3 May 1988 under Uptown Records, holding #1 on the Billboard R&B Chart for seven weeks, and selling over three million copies; its lead single "Nitre and Day" became a hit, topping the R&B Chart and peaking at #7 on the Billboard Hot 100 Chart. Al was then nominated for several Grammys and American Music Awards (AMA), winning an AMA for Best New R&B Artist, and he also won a Soul Train Award for Best New Artist.
His second album "Private Times… and the Whole 9!" was released in 1990, and was followed by his third album "Sexy Versus" in 1992; Al then focused on working as a writer and producer, and has since release only a single album: the 2009 "Honey I'm Home".
He's introduced many now famous singers to the music industry, including Usher, Case and Faith Evans.
Other work
Al's also ventured into acting, and in 1991 made an appearance in the pilot episode of the series "Private Times", which starred famous American actor and comedian Martin Fitzgerald Lawrence.
In 2000, he was featured in an HBO Comedy Special which starred famous American actor and comedian Eric Marlon Bishop; Al then produced a nighttime music program for ABC Radio Network, entitled "The Secret Garden".
He's been a philanthropist since the launch of his career, and took part in a celebrity auction organized by the Bless the Children Foundation, which was also attended by former professional Football Players Anthony Drew Dorsett, Jr. and Charles Cameron Woodson; Oakland city's council member Laurence E. Reid presented Al with the key to the city, and announced that 19 October would be Al B. Sure! Day.
Al once worked as a DJ on the radio station KHHT, and is today hosting a morning show on iHeart Radio.
It was revealed in July 2019 that Al had become the new host of the slow jam program "Love and R&B", having replaced John Monds; the show can be heard on radio stations WDMK (Detroit), KZMJ (Dallas) and WMMJ (Washington, D. C.), amongst others.
YouTube channel
Al launched his YouTube channel "OfficialAlBSure" on 8 May 2009, and there are close to 60,000 people subscribed to it today, while he's amassed over 30 million views of all his videos combined. Most of Al's content are his original music videos, while others feature him interviewing some of the most popular names in the American music industry; his three most popular videos on the network were all uploaded on the same day, 3 December 2015 and are –
#1 "Al B. Sure! – Nite and Day", his original 1988 song, watched close to nine million times.
His second most popular video "Al B. Sure! – Off On Your Own Girl" also his original 1988 song, has been watched over 3.5 million times.
His #3 video "Al B. Sure! – Rescue Me" has been watched over 530,000 times.
Love life and wife
Al doesn't usually speak about his private life in public, but it's widely known that he's a womanizer. He was in a relationship with American bookkeeper Cassandra Brown in the '80s, and she gave birth to their first son, Albert Joseph Brown IV on 30 October 1986, who could've been seen featured in the MTV reality show "Rock the Cradle". Cassandra gave birth to their second son Devin Brown two years later, and he's today a rapper perhaps known better as Devin LOUD.
Al and Cassandra split not long after Devin's birth, and Al's new girlfriend Kim Porter gave birth to their son Quincy Brown in 1991; in the same year, Al released the song "Forever My Lady" to honor Kim and Quincy.
Regardless of rumours, he hasn't spoken about other women whom he's been with, and Al seems to be single as of December 2022, hasn't married and has two sons with his former girlfriend Cassandra Brown, and another son with former girlfriend Kim Porter.
Interesting facts and hobbies
Al's an Instagram star, as there are more than 560,000 people following him on the social media network today, and he's posted over 4,000 pictures and videos. He enjoys running his account all by himself, and most of his pictures are his selfies.
Al's been all around the US, visiting nearly all states, and his career's also taken him to many countries around the world, with his favorite city to travel to being Manchester, England.
He's friends with American rapper and actor Snoop Dogg, as well as with American former professional boxer Michael Gerard 'Mike' Tyson.
Al's favorite actors are Al Pacino, Adam Sandler and Ben Stiller, and some of his favorite movies include "Scarface", "Zoolander" and "Night at the Museum: Secret of the Tomb".
Height, eyes and wealth
Al's age is 54. His eyes are brown and he has short black hair, he's 5ft 7ins (1.69m) tall and weighs around 165lbs (75kgs).
Al's net worth's been estimated at more than $4 million, as of December 2022.