• Antoinette Bower is a retired British film and stage actress, best known for her roles in "The Twilight Zone", "Star Trek" and "Mission: Impossible"
• Born in 1932 in Germany to British parents, she became an American citizen later in life
• She first worked in radio and TV, before beginning her acting career in the 1960s with roles in "Ben Casey", "The Six Million Dollar Man" and "Murder She Wrote"
• Her movie credits include "A Death of Innocence", "Die Sister, Die!", "Prom Night", "The Cowboy and the Ballerina" and "The Evil That Men Do"
• She retired in 1995 with a net worth estimated to be over $1 million
Who is Antoinette Bower?
Perhaps best known for her roles in "The Twilight Zone", "Star Trek" and "Mission: Impossible", Antoinette Bower is a retired British film and stage actress. She was born on 30 September 1932 in Baden-Baden, Germany to British parents, so initially of German nationality, but later in life became an American citizen. Her Zodiac sign is Libra and as of early 2021, she is 88 years old.
Early Life
There is not much information known about Antoinette's parents, siblings, and background.
However, it's known that she spent most of her childhood in England, in London, from where she graduated from a university. Upon graduation, in 1953 she landed a job as a Field Language Supervisor for the International Refugee Organization (IRO), based in Germany. After IRO's discontinuation, she was placed with a tough decision in terms of her profession; she decided to join her family who lived in Canada at the time, and slowly began to reinvent herself.
Career
Even though Antoinette never thought of pursuing an acting career, by taking similar gigs and jobs she slowly worked her way up.
Her first job was as a copywriter and disc jockey at a small radio station, which opened the doors for Antoinette and paved her way to Toronto and the Canadian Broadcasting Corporation. After landing small jobs in the radio and TV business, she spent a significant amount of time working at the CBC Public Affairs Department. Maybe it was a twist of fate, but it seemed that her path was derailed, and bit by bit Antoinette became closer to acting. Having worked on live TV, she became interested in theatre. Antoinette always carried a certain feeling that she was not up for this job, mainly because she was a morning person but worked all the night shifts.
During her visit to LA in 1960, she got a big break in her career, landing a guest role on a TV show, soon after followed by many others followed.
Then drawn to her new vocation, the actress settled in Los Angeles for good. Antoinette spent most of her career appearing on TV with an occasional role in the theater. Once described by TV Guide as "too versatile for her own good", Antoinette definitely marked her career with persistence and hard work. She was mainly cast in support parts in TV shows such as "Ben Casey", "The Six Million Dollar Man", "Murder She Wrote", etc.
In 1971 she appeared in the drama film, "A Death of Innocence", and the next year landed a role in the thriller movie "Die Sister, Die!". In 1980 she appeared as Mrs Hammond in the slasher movie "Prom Night", which was a hit in terms of its reception and at box office. Her other movie credits include "The Cowboy and the Ballerina", "The Evil That Men Do", and "Club Paradise". In 1970 she made a couple of guest appearances in "Hogan's Heroes", the American sitcom dealing with the events in a German  II World War prison camp. She also shared the screen with Christopher Plummer and Jean Simmons in "The Thorn Birds".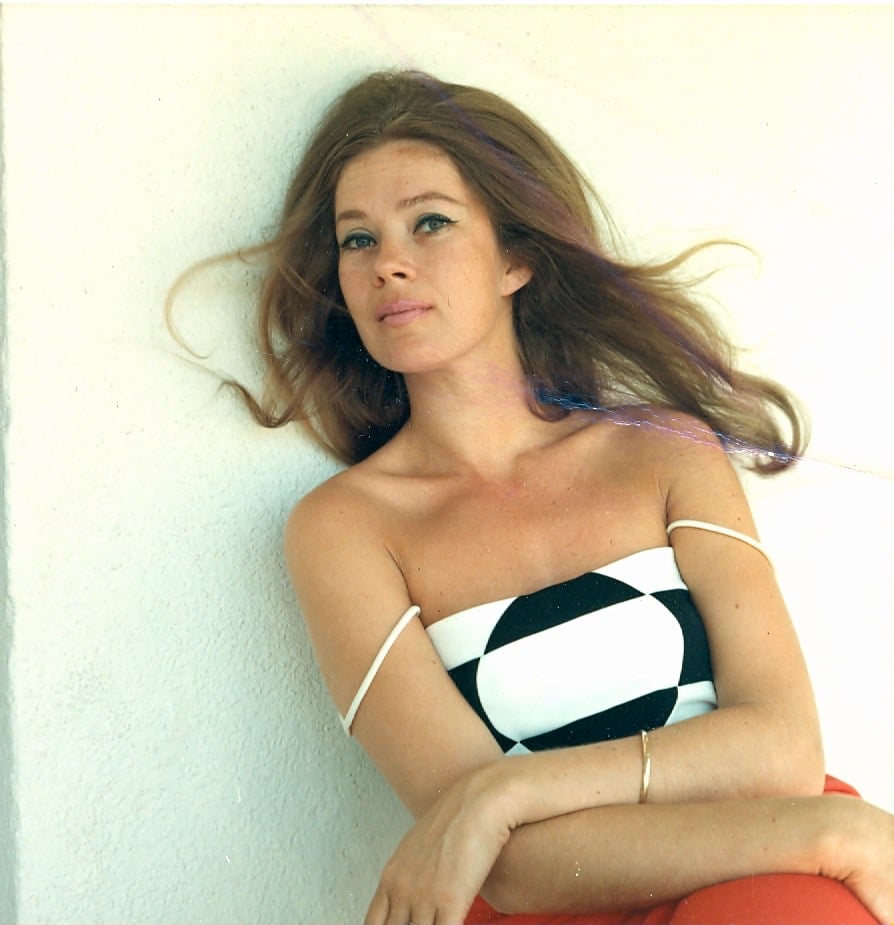 Her last recurring role was in the TV drama series "Neon Lights". Oblivious to her other talents at the time, the role would further enrich the already stacked career of Antoinette. While working on the set, she added another set of skills to her resume – shooting, writing, and editing movies. One of her first projects was a long student film, which additionally reinforced her interest in documentaries.
Antoinette Bower, in her four-decade-long career, made over 90 appearances in a variety of TV shows and movies.
Personal Life
As with many celebrities, Antoinette also likes to keep her private life away from the public eye, hence very little information is known about her personal life.
Back in the day, it was rumored that Bower was romantically involved with the character actor Theodore Marcuse, another beloved face of the '50s and '60s. In his career, he made over twenty appearances in various TV shows, such as "Star Trek" The Man the U.N.C.L.E", and "The Twilight Zone". Despite the rumors, none of them ever confirmed a relationship or disclosed any information. Antoinette was married to American artist James Gill, who she divorced later, dates unknown. Not much information is known about him, and it's also unknown whether she had any offspring, given that there are no reports to suggest otherwise.
She has not been linked to anyone else ever since. It is believed that the actress is gracefully enjoying her days in retirement. Despite the fact that the actress never returned to the screens, many fans are convinced that she is doing fine.
Physical Stats and Hobbies
Antoinette is 5ft 8ins tall (172cm) and weighs around 140lbs (64kgs)., with vital statistics of 34-25-35.
Not much information is known about her interests and hobbies, but as a versatile woman, she also took courses in construction technology, carpentry, and cabinet-making.
Net worth
According to sources, her net worth is estimated to be over $1million, which she attained during her long and fruitful career. Besides her active participation in various TV shows, she also had parts in high-grossing movies. Now it doesn't seem to be a huge figure, but in the '80s $20 million, which "Prom Night" grossed, was a hefty amount. Her appearances in "Star Trek: The Original Series" earned her popularity and wealth, given that even upon appearing in the '60s, the show was a huge hit.
Stray picture of our Sylvia, #AntoinetteBower #TOSSatnight pic.twitter.com/Sg4z2m1oId

— Foul Bay Hero (@foulbayhero) October 27, 2019
Why did she retire?
Many celebrities fall victim to the tremendous pressure and responsibilities that acting jobs carry. Most of them have "a flash in a pan" type of career, and some of them decide to exit the stage after a couple of appearances. Antoinette made her last appearance in 1995, and since then has vanished from the limelight. Many believe that the actress, having had a successful forty-year-long career, simply decided to step away from the limelight and enjoy her well-deserved retirement.