Dan Hedaya:
• Born in Brooklyn, New York City USA in 1940
• American actor known for playing villains and appearing in a number of supporting roles in television and film
• Estimated net worth of over $5 million
• Raised in a Mizrahi Jewish family from Aleppo, Syria
• Has appeared in over 140 television and film titles since 1975
• Primetime Emmy Award nominated for Outstanding Guest Actor in a Drama Series for NYPD Blue
• Co-recipient of a Screen Actors Guild Award nomination for Outstanding Performance by a Cast for Marvin's Room
• Recent and upcoming projects include Funny Face and The God Committee
Who is Dan Hedaya?
Daniel G. 'Dan' Hedaya was born on 24 July 1940 under the zodiac sign of Leo, in Brooklyn, New York City USA, and is an 80-year-old actor, probably best recognized for portraying villains, appearing in a number of supporting roles in such TV and film titles as "The Tortellis", "Commando", "The Adams Family", and "The Usual Suspects", to name a few.
How rich is he, as of now? Dan Hedaya Net Worth
As of early 2021, Dan Hedaya's net worth is estimated at over $5 million, earned through his successful career as a professional actor, working on more than 140 television and film titles since he launched his career back in the mid-1970s.
Early Life, Parents, Siblings, Nationality, Educational Background
Dan Hedaya spent his early years in Bensonhurst, a multi-ethnic neighborhood in Brooklyn, where he was raised in a Mizrahi Jewish family that had emigrated from Aleppo, Syria; there is no other information about his parents, but he holds American nationality; it's also unknown whether he has siblings or not. After completing his high school education, Dan enrolled into Tufts University, from which he graduated in 1962, and he later studied acting and drama at HB Studio in Greenwich Village, New York City. Prior to becoming an actor, Dan spent some time working as a junior high school teacher.
The 1970s: Career Beginnings
Dan Hedaya started his acting career in 1975, when he made his television debut as Herbie Towers in the ABC soap opera "Ryan's Hope", while his debut film appearance came in the next year with the role of Yaocov in the drama "The Passover Plot". He then featured in such made-for-TV film titles as "The Prince Of Central Park" (1977), "The Last Tennant" (1978), and "Death Penalty" (1980). Concurrently, he also secured the roles of Alex Heller in the 1979 political drama "The Seduction Of Joe Tynan", directed by Jerry Schatzberg, and Sgt. Otis Barnes in the 1980 neo-noir action crime "Night Of The Juggler", alongside James Brolin.
First Half of the 1980s
In 1981, Dan Hedaya played Howard Terkel in the neo-noir crime "True Confession", next to Robert De Niro and Robert Duvall; the film is based on the 1947 murder case Black Dahlia.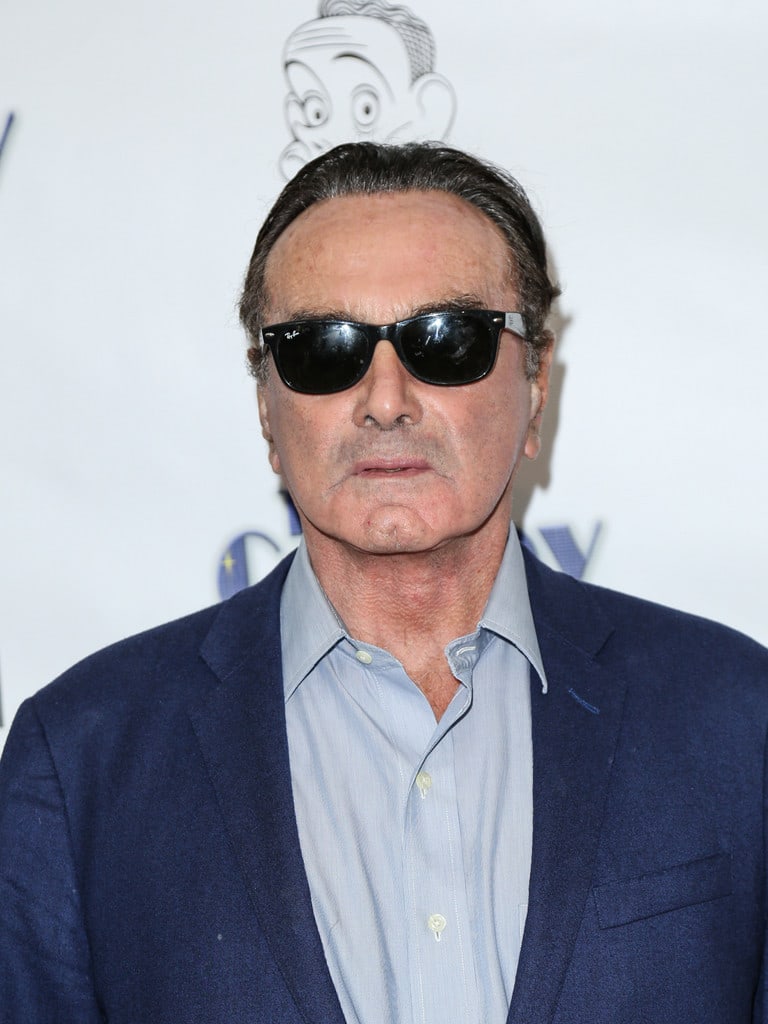 It was followed by his portrayal of Lieutenant Allegrezza in Tony Scott's cult erotic horror film "The Hunger" (1983), starring David Bowie, Susan Sarandon, and Catherine Deneuve. In the following year, he landed such notable roles as Julian Marty in the Coen brothers' 1984 neo-noir crime "Blood Simple", which became a huge critical success, and later that year, Dan also featured as John Gomez in the cult classic "The Adventures Of Buckaroo Banzai Across The 8th Dimension", Det. Molinari in the slasher "Tightrope" sharing the screen with Clint Eastwood, and Skyros in the ABC drama film "The Dollmaker", next to Jane Fonda.
Second Half of the 1980s: Rise to Fame
Thereafter, Dan was chosen to play Nick Tortelli, the ex-husband of Carla Tortelli, in the NBC sitcom "Cheers", starring in six episodes from 1984 to 1993.
He reprised the role of Nick in its short-lived spin-off, entitled "The Tortellis" in 1987. He also portrayed the evil dictator Arius in the 1985 box office success "Commando", next to Arnold Schwarzenegger, followed by his appearances as Anthony Castelo in Brian De Palma in the black mafia comedy "Wise Guys", and John Fosh in the made-for-TV drama "Courage", alongside Sophia Loren, both in 1986. His next major role came when he was cast as Ernie in the NBC sitcom "One Of The Boys" in 1989, after which he played Mr. Waturi in the cult romantic comedy "Joe Versus The Volcano" (1990), along with Tom Hanks and Meg Ryan.
The Early 1990s: Continued Success
At the beginning of the decade, Dan landed such roles as Tully Alford in the commercially successful "The Adams Family" (1991), Gene Salvatore in the romantic comedy "For Love Or Money" in 1993, and Thomas in the psychological romantic comedy "Benny & John" (1993), alongside Johnny Depp.
In 1994, he guest-starred as Lou the Werewolf in the episode "NYPD Lou" of the ABC police procedural drama series "NYPD Blue", for which he received a Primetime Emmy Award nomination for Outstanding Guest Actor in a Drama Series. Later that year, he secured the role of Eddie Moscone in a series of television films – "Another Midnight Run", "Midnight Runaround", and "Midnight Run For Your Life".
The Mid- and Late- 1990s
It was followed by his portrayals of Jeff Rabin in the Academy Award-winning neo-noir mystery thriller "The Usual Suspects", Mel Horowitz in the cult teen comedy "Clueless", and Trini Cardoza in Oliver Stone's drama "Nixon", next to Anthony Hopkins, all in 1995. Dan's next significant appearances came in 1996, when he landed the role of Morton Cushman in the box office success "The First Wives Club", directed by Hugh Wilson, and shared the screen with Mel Gibson in Ron Howard's action thriller "Ransom", playing Jackie Brown.
He then became the co-recipient of a Screen Actors Guild Award nomination for Outstanding Performance by a Cast for his portrayal of Bob in the 1996 drama "Marvin's Room", alongside Meryl Streep, Leonardo DiCaprio, and Robert De Niro. His next remarkable roles came as General Perez in the 1997 sci-fi horror "Alien: Resurrection", which became a box office success, and John Riley in the 1998 legal drama "A Civil Action", sharing the screen with John Travolta and Robert Duvall. By the end of the decade, he'd also portrayed President Richard M. 'Dick' Nixon in the comedy "Dick" (1999), and featured as Jack Roselli in the action crime "Shaft" (2000).
The 2000s: Further Work
Between 2000 and 2003, Dan Hedaya landed the supporting role of Don Ludke in the CBS sitcom "Yes, Dear", and concurrently played Vincenzo Castigliane in David Lynch's 2001 surrealist neo-noir mystery "Mulholland Drive", which was named one of the best films ever made.
He then starred as Settimo in the romantic comedy "American Cousins" (2003), after which he portrayed Guy Blank in the comedy "Strangers With Candy", alongside Stephen Colbert, and voiced Mr. Gunk in the animated sci-fi adventure comedy "Robots", which grossed over $260 million worldwide against a budget of $75 million, both in 2005. Afterwards, he was cast as Father Frank in the short-lived NBC drama series "The Book Of Daniel" in 2006.
The 2010s, Recent and Upcoming Projects
Dan's next projects came in the next decade, when he had parts as Congressman Barney Frank in the HBO biographical drama film "Too Big To Fail", which received 11 Primetime Emmy Award nominations. It was followed by his portrayals of Asa in the comedy-drama "The Humbling" (2014), next to Al Pacino and Greta Gerwig, and Red in David Yates' fantasy "Fantastic Beasts And Where To Find Them" (2016), which won the Academy Award for Best Costume Design.
Most recently, he featured as Benj in the 2020 drama "Funny Face", and as Sheriff John Thurston in the 2021 indie horror-thriller "Slapface". It's been announced that he will play Granger in the upcoming drama "The God Committee", set to be released in 2021.
Appearance and Vital Statistics
Dan Hedaya has short dark brown hair and dark brown eyes. He stands at a height of 5ft 9ins (1.75m), while his weight is around 165lbs (75kgs). Information about his vital statistics, biceps size, and shoe size isn't available.
Personal Life
Dan Hedaya tends to keep his personal life out of the spotlight, so not much is known about him. Nonetheless, he once appeared alongside his son and daughter at the premiere of "The First Wives Club" in 1996, but their identities have never been disclosed, nor that of their, or his wife or partner. He still resides in New York City.