• Eduardo Yáñez Luévano is a Mexican actor born in 1960.
• He is a five-time winner of the TVyNovelas Award for Best Lead Actor, and a 1993 Emmy Award winner for Best Actor in Television.
• He is active on social media, with over 800,000 followers on Instagram and 250,000 on Twitter.
• In 2017, he sparked a controversy when he slapped Univision journalist Paco Fuentes.
• He is estimated to have a net worth of $3 million.
The Emmy Award-winning Mexican actor Eduardo Yáñez, is one of the most sought-after entertainers in Mexico.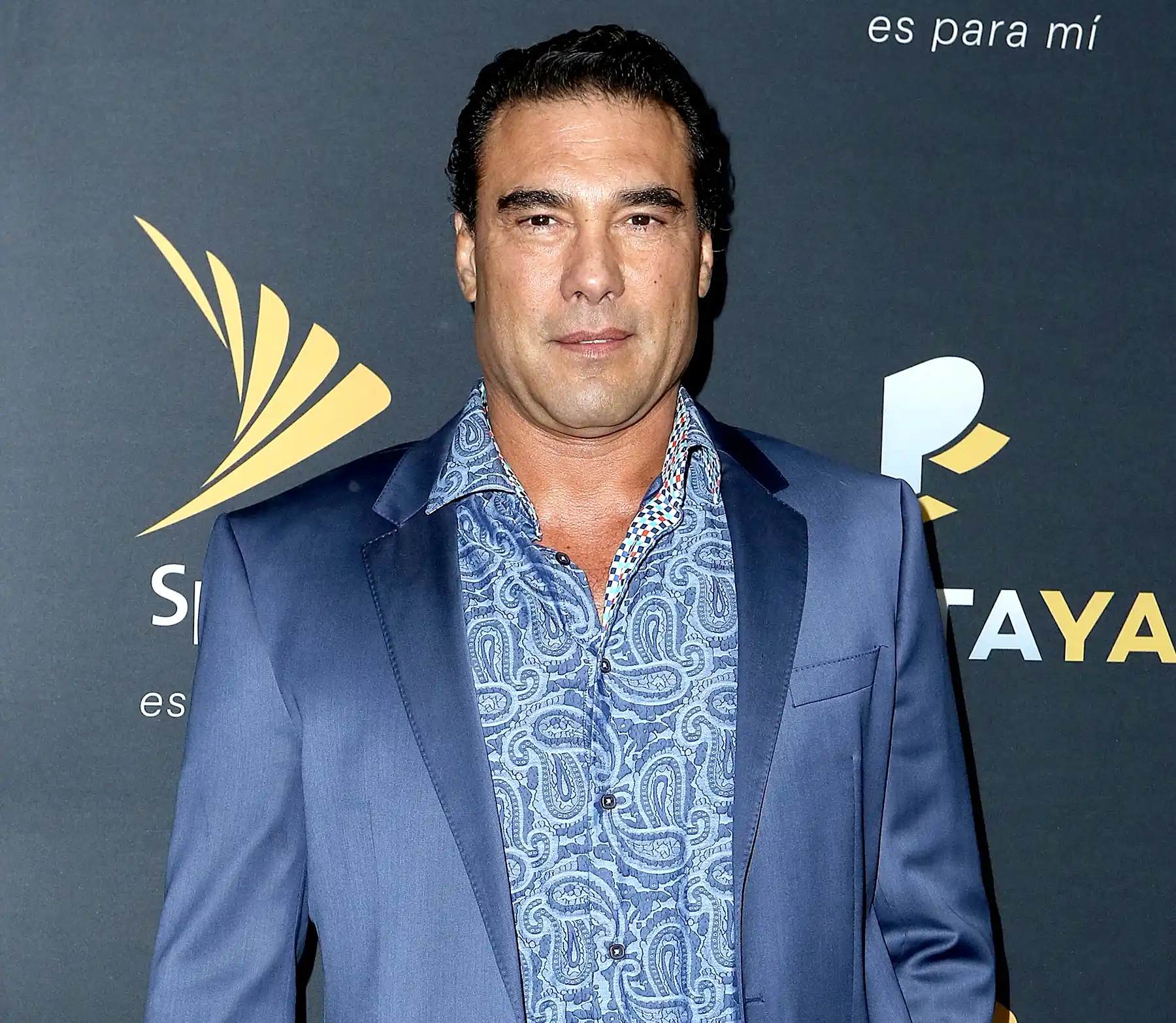 Age, Early Life, and Education Background
Eduardo Yáñez Luévano was born in the Federal District, Mexico City, under the Libra zodiac sign on 25 September 1960, which makes him 63 years old as of 2023. He is the son of Maria Eugenia Luevano who was a warden, and was brought up alongside his half-brother – he has not revealed his name. His mother spent her final days at a Cuernavacas-based asylum, before she passed away at the age of 82 in 2021. It's reported that the actor never met his father.
He was very physically active when he was growing up – he loved playing soccer, and dreamt of becoming a professional footballer. As a teenager, Eduardo did several odd jobs such as shoe shining, selling jewelry, and serving as a waiter to contribute to his family's household income.
Eduardo's educational background is unknown.
Career
In 1981, Yáñez landed his first soap opera role as Carlos in "Quiereme Siempre," which was produced by Ernesto Alonso. He appeared alongside Victoria Ruffo. He then assumed minor roles in several other telenovelas including Ernesto Alonso's "Yo Compro esa Mujer" in 1990. In 1991, he moved to the US where he appeared in two Capital Vision soap operas, "Guadalupe" and "Marielena." Subsequently, he began working in Hollywood and appeared in the series "Miami Hustlers" in 1996, and "Savannah" in 1996 and 1997. Eduardo was later cast in the films "Striptease" in 1996, "Wild Things" in 1998, and "Megiddo: The Omega Code 2" in 2001 among others.
In 2003, Eduardo played Camilo in 101 episodes of the telenovela "The Amare en Silencio" and in 2004, he shared the screen with Denzel Washington in the action thriller movie "Man on Fire." Later in the decade he played main roles in several Mexican telenovelas, including "Destilando Amor" and "Corazon salvaje."
Que romántico…
Ara y Eduardo Yañez en Corazón Salvaje… pic.twitter.com/E1q6gqvQ8f

— Aracely Arámbula🇷🇺 (@ru_arambula) February 19, 2017
2011 saw him portray Antonio Medina in the episode "Enemy Within" of the action series "NCIS: Los Angeles." Eduardo's following roles were in the telenovelas "Amores con Trampa" in 2015, "Falsa Identidad" from 2018 to 2021, and "La Reina del Sur" from 2019 to 2022. Most recently, in 2022, he made a guest appearance in the Mexican telenovela "Corazon Guerrero", and is noe set to appear in the upcoming telenovela "Juego de mentiras" in 2023.
Awards and Nominations
Yáñez is a five-time winner of the TVyNovelas Award for Best Lead Actor for his performances in several telenovelas, including "Senda de Gloria," "La Verdad Oculta," and "Destilando Amor." In 1993, he scooped an Emmy Award for Best Actor in Television for his performance in "Guadalupe." Moreover, he is a three-time winner of Premios ACE (New York) one for Male Figure of the Year in 1991 and two for Best Actor in Television Stage (2008 and 2009) for his performances in "Destilando Amor" and "Fuego en Sangre." He also won a Premios Bravo in 2008, and was nominated for Premios Juventud in 2013.
Eduardo is active on Instagram (@eduardoyáñezofc) with over 800,000 followers. He joined Twitter in January 2013 and is currently followed by over 250,000 fans under his username @LaloYanezLue.
Personal Life
Yáñez has been married twice; he walked the aisle with Norma Adriana Garcia in 1987, and shortly afterwards they welcomed a son they named Eduardo Yáñez Jr., but in 1990, the duo divorced for reasons that remain unknown. Yáñez later married Miami-born Screen Actors Guild Award-winning American journalist and actress, Francesca Cruz in 1996. Cruz is well-educated and attended the Florida International University, where she graduated with a BSc in English Literature and Journalism and later enrolled at La Sorbonne University, Paris, where she studied Art History. She also has a master's degree in Anthropology. Yáñez's second wife is known for her performance in the film "Birdcage" in 1996. Her articles have been published in The Miami Herald, Ocean Drive, and Nueva Magazine, among others. The couple divorced in 2003.
During the filming of the telenovela "Marielena" in 1992, Yáñez met with the actress Lucia Mendez and it is reported that they dated briefly. Between 2015 and 2018, Yáñez dated the soap opera actress Africa Zavala and it is also rumored that he tried to conquer the former Mexican first lady, Angelica Rivera. He seems to be unattached as of 2023.
Rumors and Controversy
Yáñez revealed that he struggled with alcoholism in the past, saying that although his life was a mess, he pretended to be the happiest person in the world whenever he appeared on camera. The famed actor even contemplated suicide, and tried to shoot himself with a 45-caliber weapon at an apartment in Polanco.
It is reported that Yáñez doesn't get along with his son, Eduardo Jr., who previously took to Twitter to describe him as an abuser of women, racist, and a drug addict, adding 'It's funny how my father always plays the hero in soap operas, but in real life he's the complete opposite. For me, my father is dead, I don't want to be like him.'
Yáñez sparked a controversy in 2017, when he slapped the Univision journalist Paco Fuentes on the red carpet in Los Angeles, California. He felt attacked when Fuentes began asking him questions about his son, and lost his temper when he was asked why Eduardo Jr. was 'begging' for donations on the internet to pay his $8,000 medical bill. Eventually, Eduardo and Fuentes settled the issue out of court – it's rumored that he paid $250,000 for the assault. Eduardo later made a public apology for his action during an interview with his friend Jorge Van Rankin.
#MartesDeTVNotas, #Edición1262 ✍📱👌 Eduardo Yáñez padece cáncer de riñón | Virginia Ramírez y Miguel Serrano llegaron a…

Posted by TVNotas on Monday, April 5, 2021
Recently in 2021, TvNotas magazine announced that Eduardo had been diagnosed with kidney cancer. Before the announcement, the actor battled cancer privately, and had only told one of his friends about it. Yáñez took a brief break from telenovelas and media, but later addressed the issue, revealing that he had gone for surgery, radiotherapy and chemotherapy. Currently, he seems to be in good health.
Height, Weight, and Physical Appearance
Yáñez has dark brown hair and dark brown eyes. He stands 6ft 2ins (1.88m) tall and weighs around 210lbs (95kgs).
Net Worth
Yáñez main source of income is acting; he's become very famous and quite wealthy through his performances, and is worth approximately $3 million, as of 2023.