• Elias Koteas is an award-winning Canadian actor, best known for his role as Alvin Olinsky in the "Chicago" franchise series
• Following his departure from the series, he has appeared in films such as "Goliath", "Guilty Party", and "The Baker"
• He was born in 1961 in Montreal, Quebec and studied at the American Academy of Dramatic Arts
• He has starred in films such as "Teenage Mutant Ninja Turtles", "The Adjuster", "Exotica", "Crash", "Gattaca", and "Zodiac"
• His net worth is estimated at $7 million and he is an animal lover and avid soccer supporter
Who is Elias Koteas?
Elias is an award-winning Canadian actor, probably best known to the world as Alvin Olinsky in the "Chicago" franchise series from "Chicago Justice" to "Chicago P.D.", among several other prominent roles that he's had so far in his career.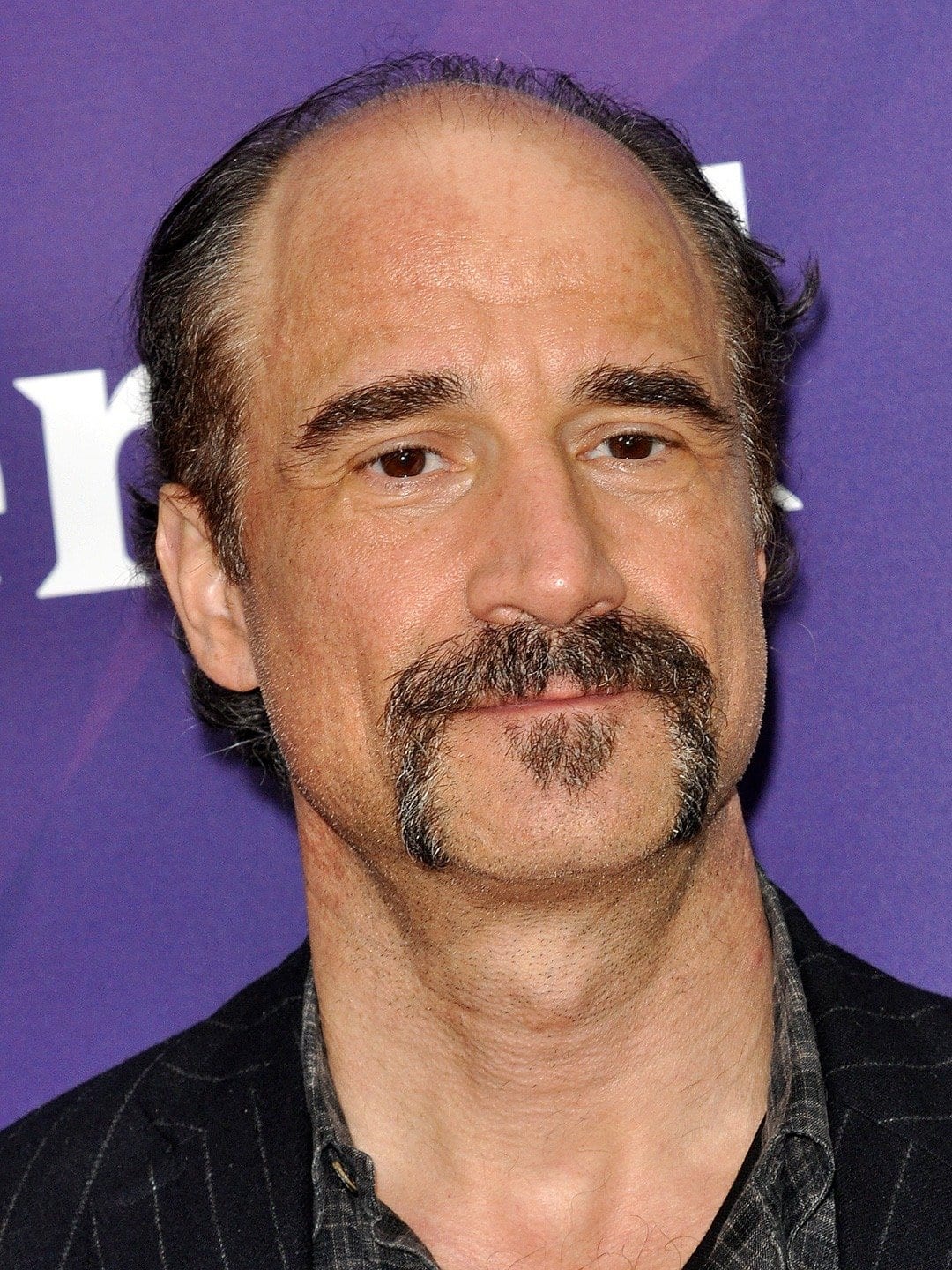 What is Elias Koteas doing after he left Chicago PD?
Elias has been very busy following the demise of his undercover agent character in "Chicago P.D.". He's appeared as Tom True in the TV series "Goliath" (2021), and played Charles 'tuna' Billingham in the TV series "Guilty Party".
Furthermore, he's currently working on the upcoming action film "The Baker", which is now in post-production, with Ron Perlman, Harvey Keitel and Joel David Moore in the lead roles.
Elias Koteas Wiki: Age, Childhood, and Education
Elias Koteas was born on 11 March 1961, in Montreal, Quebec, Canada, the son of Dimitrios Koteas, a mechanic who worked for the Canadian National Railways, and his wife Theoni, who was a milliner. Of Greek ancestry, Elias has an older sister and attended Centennial Regional High School.
After matriculation, Elias enrolled at Vanier College in Montreal, but left and moved to New York City, USA, where he enrolled at the prestigious American Academy of Dramatic Arts. Moreover, he studied acting under Ellen Burstyn and Peter Masterson at the Actors Studio in New York City.
Career Beginning
Elias made his acting debut in 1985, as Johnny O'Reilly in the television movie drama "Private Sessions", then continued his career with the role of Eddie in the family fantasy film "One Magic Christmas", which starred Mary Steenburgen, Gary Basaraba and Harry Dean Stanton.
He had a supporting role in the award-winning romantic drama film "Some Kind of Wonderful" (1987), with Eric Stotz, Mary Stuart Masterson and Lea Thompson in the lead roles. The following year, he was the Young Aristotle Onassis in the biopic about one of the world's wealthiest men, "Onassis: The Richest Man in the World", based on the book by Peter Evans.
Next, he was Alex Tremulis in Francis Ford Coppola's Academy Award-nominated biopic on Preston Tucker, entitled "Tucker: The Man and His Dream", starring Jeff Bridges alongside Joan Allen and Martin Landau.
He secured his first starring role in the biopic "Malarek" about Victor Malarek, a streetwise kid who becomes one of journalism's top reporters after dealing with a violent and unjust background, co-starring Kerrie Keane and Al Waxman.
After the success of "Malarek", Elias secured another starring role, this time in the comedy film "Friends, Lovers, & Lunatics", co-starring Sheila McCarthy and Daniel Stern.
Rise to Prominence
Elias enjoyed success throughout the '90s – he started the decade with the role of Casey Jones in the action-adventure film about four "Teenage Mutant Ninja Turtles", who emerge from the shadows to protect New York City from a gang of criminal ninjas.
The following year he was Noah in the family comedy-drama film "The Adjuster", while in 1994, he starred in Atom Egoyan's award-winning drama film "Exotica", about a man who deals with neurosis and often visits the club Exotica in search of solace, co-starring Bruce Greenwood and Don McKeller.
The following year, he teamed up with Christopher Walken and Virginia Madsen in Gregory Widen's film "The Prophecy", and in 1996 he starred in David Cronenberg's award-winning drama film "Crash", about a TV director who discovers a group of symphorophiliacs, aroused by car crashes, co-starring James Spader and Holly Hunter.
He was Antonio in the Academy Award-nominated sci-fi thriller drama film "Gattaca", with Ethan Hawke, Uma Thurman and Jude Law in the lead roles. In 1998 he appeared in the historical war-drama film "The Thin Red Line", based on the autobiographical novel by James Jones that focuses on the conflict on Guadalcanal in the Second World War, starring Jim Caviezel, Sean Penn, and Nick Nolte.
The 2000s and Continued Success
He continued his successful career in the next millennium, starring in the biopic "Harrison's Flowers", based on the book by Isabel Ellsen, about a Newsweek photojournalist who disappears in war-torn Yugoslavia, and his wife who travels to Europe to find him, and co-starring Andie MacDowell and Scott Anton.
Then in 2002, he appeared in the award-winning Atom Egoyan's war-drama film "Ararat", starring Charles Aznavour, Eric Bogosian, and Brent Cover, about a young man talking about his life changing during the making of a film about the Armenian genocide.
Next he was Arthur Ouimet in the biopic "The Greatest Game Ever Played" which tells the story of the game of golf between Francis Ouimet and his idol Harry Vardon, co-starring Shia LaBeouf and Stephen Dillane.
In David Fincher's critically acclaimed crime-drama film "Zodiac" from 2007, he played Sgt. Jack Mulanax, and worked with Fincher again in 2008, in the Academy Award-winning "The Curious Case of Benjamin Button", as he played Monsieur Gateau.
The 2010s and 'Chicago' Franchise
Elias began the new decade with the part of Joe Rothman in the thriller crime film "The Killer Inside Me", then he was Laedis, the notorious inmate in the soul asylum in Martin Scorsese's mystery-thriller film "Shutter Island", starring Leonardo DiCaprio, Emily Mortimer and Mark Ruffalo.
In 2011 he co-starred in the biopic historical drama "Winnie Mandela", with Jennifer Hudson and Terrence Howard, while in 2013, he starred with Live Schreiber and Romola Garai in the sci-fi horror-adventure film "The Last Days on Mars".
The same year, he made his first appearance as Alvin Olinsky, an undercover officer in "Chicago Fire". However, it was in 2014 that the spin-off "Chicago P.D." launched, and Elias joined as the main character. Until 2018, he starred in 106 episodes of the award-winning series, then his character was killed-off.
He appeared in three episodes of "Chicago Med" between 2016 and 2018, and in one episode of "Chicago Justice" in 2017.
Elias didn't make many other appearances while portraying Al, however, he still featured in the romantic drama film "My Days of Mercy" in 2017, which starred Kate Mara, Elliot Page and Amy Seimetz.
📷 | Elias Koteas and Jason Beghe on the set of Chicago PD. pic.twitter.com/gdHgLQVWuq

— One Chicago Updates (@onechicagonews) May 10, 2018
Net Worth
According to sources, Elias Koteas' net worth is estimated at $7 million, as of late 2022.
Personal Life, Dating, Married, Wife, Children
Elias doesn't like sharing many details from his personal life. According to sources, he married actress, model and producer Jennifer Rubin in 1987, but the couple divorced three years later; they didn't have children.
Since then, Elias hasn't spoken about his relationships, except revealing that he dated Heather Graham briefly in 1997.
Appearance and Vital Statistics
Elias Koteas has dark brown eyes and black and gray hair. He stands at a height of 5ft 10ins (1.78m), while he weighs approximately 170lbs (78kgs). His vital statistics are unknown, though he has an average figure.
Hobbies, Interests, and Trivia
Of Greek ancestry, Elias is proud of his heritage, and is fluent in the Greek language.
While growing up, he dreamed of becoming an architect or a civil engineer. He is often confused with actor Christopher Meloni, who is Italian-French and a bit more buffed than Koteas.