• Nancy Walker was an American actress and film director active from 1940-1992.
• She was born Anna Myrtle Swoyer in Philadelphia, Pennsylvania in 1922.
• She is best known for her role as Ida Morgenstern in the comedy series "Rhoda".
• She was married twice, first to actor Gar Moore and later to non-celebrity David Craig.
• She died from lung cancer in 1992 at the age of 69.
Who is Nancy Walker?
Nancy Walker was born as Anna Myrtle Swoyer, in Philadelphia, Pennsylvania USA, on 10 May 1922 – her zodiac sign was Taurus, and she held American nationality. She was an actress and a film director, who appeared in close to 50 movies and TV series, while she's perhaps still remembered today for her portrayal of Ida Morgenstern in the comedy series "Rhoda". It was created by James L. Brooks and Allan Burns, starred Valerie Harper and Julie Kavner, and follows Rhoda Morgenstern who has moved to Manhattan from Minneapolis, leaving her best friends behind; the series aired from 1974 to 1978, and won eight award, including two Primetime Emmys, while it was nominated for 33 other awards.
Early life and education
Nancy was raised in Philadelphia alongside her younger sister Betty Lou, by their father Dewey Barto who was a theatre actor, and their mother Myrtle Flemming who was a dancer; Nancy's sister was a musician and a dancer – it isn't known whether or not she's still alive today.
Nancy became interested in acting while still attending elementary school, and appeared in various plays performed there. Upon enrolling at a high school in 1936, she began appearing in plays performed at a community theatre, while she was also interested in various other activities, such as dancing, singing and playing sports.
Nancy matriculated in 1940, and although she didn't speak of her further education, it's widely believed that she attended college, and graduated with a Bachelor's degree in 1943.
Roles in movies
Nancy made her debut film appearance that year, with her portrayal of a blind date in the musical comedy "Best Foot Forward", and some of her following roles were in the 1943 romantic musical comedy "Girl Crazy", the 1944 romantic musical drama "Broadway Rhythm", and the 1954 romantic comedy "Lucky Me".
The following two decades saw her focused on appearing in TV series, and Nancy's next notable performance in a movie was in 1972, when cast to star as Agnes, in the comedy drama "Stand Up and Be Counted". It was directed by Jackie Cooper, also starred Jacqueline Bisset and Stella Stevens, and follows the newspaper reporter Sheila, who has returned to her hometown to write about the liberation of women, and has learned that her sister and mother are feminists.
In the following year, Nancy appeared in the romantic family comedy "The World's Greatest Athlete", as well as in the romantic comedy "40 Carats".
In 1976, she was cast to play Maid in the evergreen mystery crime comedy "Murder by Death", directed by Robert Moore, and which starred Peter Falk, Alec Guinness and Peter Sellers. It follows five detectives who have been invited, to a strange mansion, together with their sidekicks, to solve a strange mystery; the movie was nominated for two awards.
Nancy's final film role before her death, was in the 1978 fantasy comedy "Human Feelings".
Roles in TV series
She made her debut TV series appearance in 1950, with her portrayal of Mary Custer in the episode "Whoopee" of the romantic musical comedy "Musical Comedy Time".
The following years saw her make a guest appearance in an episode or two of various series, such as the comedy drama "Playwrights '56", the drama "Kraft Theatre", and the comedy "The Red Skelton Hour".
She gained recognition in 1970, when cast to portray the supporting character Emily Turner in the family comedy "Family Affair", created by Don Fedderson and Edmund L. Hartmann, and which starred Brian Keith and Kathy Garver. It follows Bill, whose life changes after he receives a couple of long-term guests; the series aired from 1966 to 1971, and won one of the 19 awards for which it was nominated, including eight Primetime Emmy nominations.
Some of Nancy's other notable performances in the '70s were in the romantic comedy "Love, American Style", the comedy "The Mary Tyler Moore Show", and the mystery crime drama "McMillan & Wife".
She started off the '80s with her portrayal of Harriett Krieger in the episode "42" of the drama "Trapper John, M. D.", while her best performance was perhaps in the 1987 comedy drama "Mama's Boy", in which she starred alongside Bruce Weitz and Dan Hedaya. It follows the 40-year-old Jake McCaskey, who has moved in with his mother Molly, who treats him as if he were a boy.
Nancy's final TV series prior to her death, was her portrayal between 1990 and 1992 of the main character Sara Bower, in the comedy "True Colors"; the series won two awards.
Other credits
Nancy had six directing credits. She made her debut with the 1973 episode "Just Friends" of the comedy series "The Mary Tyler Moore Show", then went on to direct four episodes of the series "Rhoda", two episodes of the series "13 Queens Boulevard", and the 1980 movie "Magic Night".
Nancy sang various songs in 11 movies and TV series, such as the series "Rhoda" and "The Muppet Show" in 1976 and 1977, respectively, and the 1983 musical drama series "Fame".
Nancy had made a guest appearance in numerous talk-shows, such as "The Big Show", "The Mike Douglas Show", and "The Merv Griffin Show".
Awards and nominations
Nancy was nominated for eight Primetime Emmys, four Golden Globes, a Razzie Award, a Stinkers Bad Movie Award, and a TV Land Award.
Love life and husbands
Nancy was married twice. She exchanged vows with her first husband, the American actor Gar Moore, on 1 August 1948.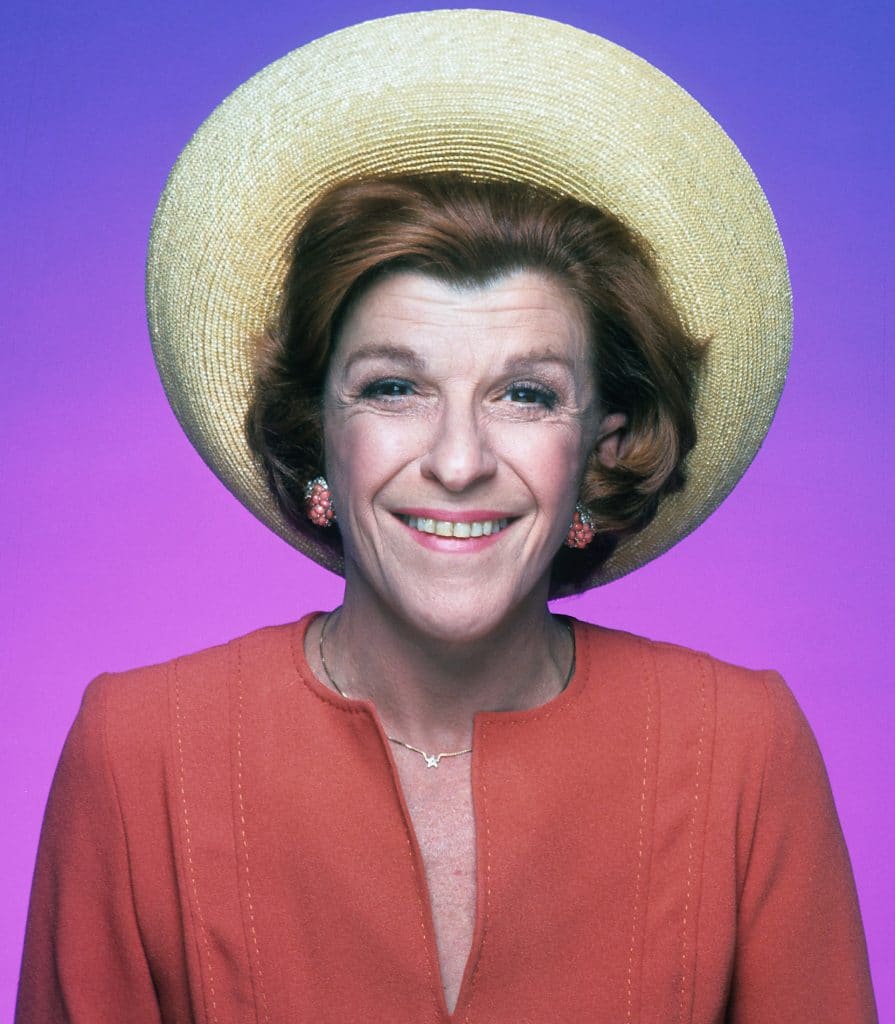 The two were together for around two years prior to the wedding, and had attended most of their red carpet events together, but the marriage lasted for only less than a year, as they divorced on 8 June 1949.
On 29 January 1951, Nancy married the American non-celebrity David Craig, after the two had met a year earlier at a party organized by a mutual friend. On 30 June 1953, Nancy gave birth to their daughter Miranda Craig, who died from an undisclosed cause on 24 August 2000, aged 47. Nancy and David's marriage ended with Nancy's death in 1992, while David died in 1998, from lung cancer.
How did she die?
On 25 March 1992, Nancy died from lung cancer.
She was a heavy smoker for most of her life, and had stopped only after she was diagnosed with cancer. She was cremated, and her ashes scattered in the Virgin Islands.
Hobbies and interesting facts
Nancy was one of the closest friends of the late American actor Montgomery Clift, who had suffered a car accident on 12 May 1956 after he fell asleep while driving, and crashed into a telephone pole. Edward had a broken nose and jaw, fractured sinus, and required plastic surgery.
Nancy was interested in politics, and was a Democrat; she voted for Adlai Stevenson in the 1952 presidential election.
She loved to travel, and her acting career had made it possible for her to visit various US states. She was also into tasting various cuisines, and her favorite food was pizza.
Nancy was physically active as she exercised on a daily basis, mostly because it was important for her acting career to stay in shape.
Age, height and net worth
Nancy was 69 years old at the time of her death. She had long brown hair and brown eyes, her height was 4ft 11ins (1.5m) and she weighed around 97lbs (44kgs); her net worth was estimated at over $1 million.