• Fernando Colunga was born in Mexico City in 1966
• He is a well-known Mexican actor, appearing in many telenovelas
• His most notable roles include "Marimar", "La Usurpadora" and "Alborada"
• He has had minor roles in movies, and appeared in several theater productions
• Fernando Colunga's net worth is estimated at more than $85 million
Fernando Colunga Wiki Bio
Fernando Colunga Olivares was born in Mexico City, Mexico, on 3 March 1966. He's a Mexican actor known for his roles in telenovelas, considered one of the most popular actors in Latin America, and has a large following in Mexico and other Spanish-speaking countries. Some of his most notable telenovela roles include "Marimar", "La Usurpadora" and "Alborada".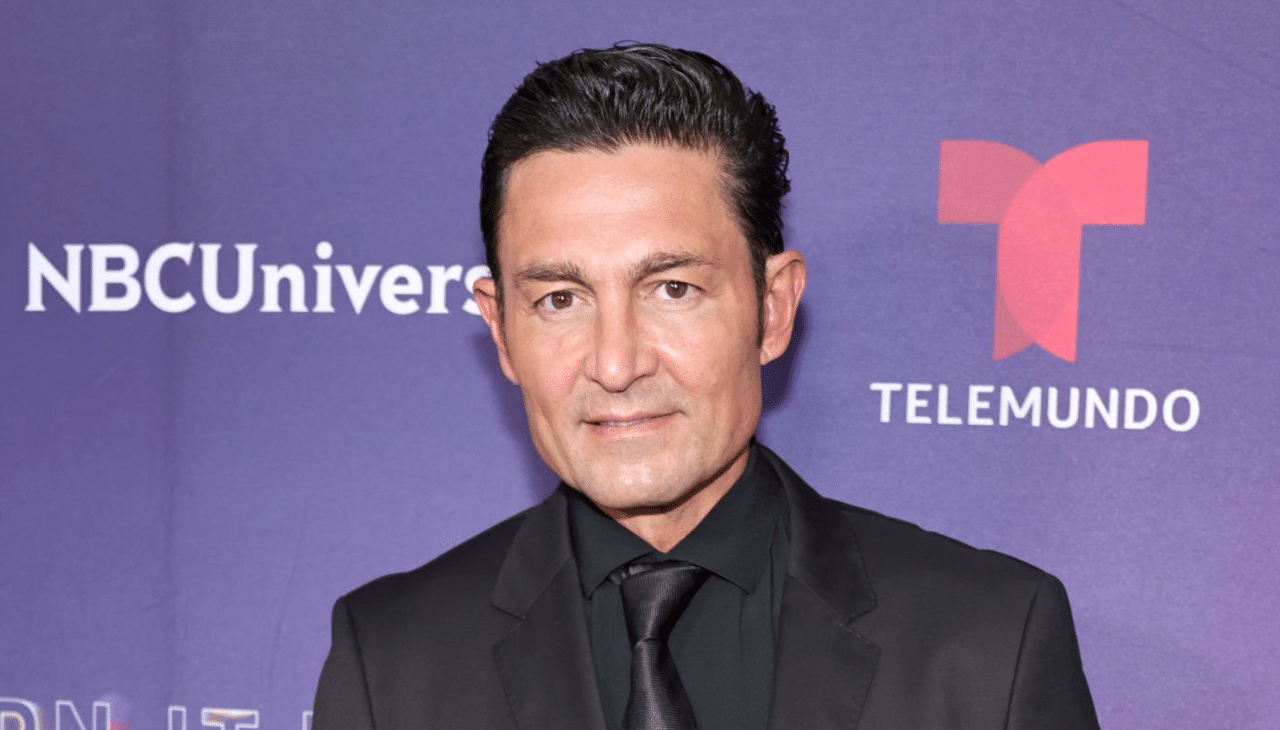 Early life and career
Hewas born to Fernando, an engineer, and Margarita Colunga, a homemaker. Before he got into acting, Fernando studied civil engineering, and worked several odd jobs, such as bartender and car dealer.
However, he always dreamed of becoming an actor, and in 1988, made his acting debut with a minor role in the telenovela "Dulce Desafio". In the same year, he enrolled into Televisa's Artistic Education Centre (CEA), where he studied acting. Through the 1990s, Fernando became known throughout his home country for having a role in the Mexican version of the popular children's series "Sesame Street".
Roles in telenovelas
Aside from 'appearing' in "Sesame Street", Fernando had a number of roles in Mexican telenovelas through the 1990s. His first major recurring role was in the short-lived Televisa series called "Maria Mercedes", which aired from 1992 through 1993. In that year, he was offered a starring role opposite to Maria Sorte in "Mas Alla del Puente", but declined in favor of Alfredo Adame.
One of the roles which made Fernando the TV star he is today was in the soap opera "Marimar" (1994), in which he appeared as Adrian Rosales. In the following year, he played a supporting role in the period drama series "Alondra", then his first starring role came later in the same year, in "Maria la del Barrio" (translated as "Humble Maria"), in the role of Luis Fernando de la Vega, opposite the famous singer and his rumored romantic partner Thalia.
His next major role was in the 1998 drama "La Usurpadora", centered on a pair of identical twins who are separated at birth, with one living in a rich family and the other one raised by a poor couple. The series was very successful both in Mexico and abroad, making Fernando an international acting star. Concurrently, in 1999, he starred in the telenovela "Nunca te Olvidare" ("I Will Never Forget You"), alongside Edith Gonzalez.
Fernando's successful career continued through into the next millenium, with some of his most notable telenovela roles being in series such as "Amor Real" (2003), "Pasion" (2007), and "Manana es Para Siempre" (2008).
In 2010, Fernando and his "La Usurpadora" co-star Gabriela Spanic played the lead roles in "Soy tu Duena". Five years later, he starred alongside Jorje Salinas in "Pasion y Poder" (Passion and Power), in which they played two businessmen who discover they've fallen in love with the same woman. When the series concluded in 2016, Fernando went on an acting hiatus until 2022.
After appearing in Televisa productions for years, in 2022, Fernando signed a contract with their rival network Telemundo, debuting with a role in their telenovela "El Conde: Amor y Honor". In the same year, he is also appeared in the new Netflix Spanish language series "El Secreto de la Familia Greco".
Roles in movies and theatre
Being primarily a telenovela actor, Fernando has only had a handful of movie roles. He made his debut in 1988, in "La Guerrera Vengadora", then waited seven years to appear in the romantic comedy "Besame en al Boca" ("Kiss Me on the Mouth"), which also starred Paulina Rubio and Dolores Beristain.
His next movie role was in the action-adventure comedy "Ladron Que Roba a Ladron" ("Thieves Who Robbed a Thief"), centered on two ex-thieves who join forces to commit a robbery on the most successful thief they know – a TV infomercial magnate who made a fortune selling useless products. In 2015, Fernando reprised his role in the movie's prequel, simply entitled "Ladrones" ("Thieves").
Since the early 2000s, Fernando has appeared in several theatre productions as well, making his stage debut in the 2004 drama "Trampa de Muerte". In the following years, he appeared in the stage adaptation of "Cinderella", as well as in the comedy play "Manos Quietas" (2011). In 2013, he made his directorial debut with "Obscuro Total".
Love life and relationships
Fernando is a private person, and rarely talks about his personal life in the media, therefore not a lot is known about his past relationships. It appears that he hasn't been married, although he's been romantically linked to some of his co-stars in the past.
It was precisely when he acted in "Maria do Bairro", between 1995 and 1997, that Colunga was in a relationship with the actress and singer Thalía. She played the female protagonist, and Fernando the male lead and her on-screen romantic partner. Their romance continued in real life, although Fernando later admitted that he wasn't happy in that relationship, mainly due to the media attention that the couple received at the time. 'Being Thalía's boyfriend was the worst love experience I've ever had in my life. Yes, it was a bad experience, because the love you enjoy with your partner, you don't want to share with thousands of other people who don't even understand your relationship', he explained in one of his interviews.
In 2011, Fernando dated his "Porque el Amor Manda" co-star, Blanca Soto. The two appeared to be very close and some media outlets even reported that they were going to marry, but it seems that their relationship went the other way.
Siempre nos encantará Fernando Colunga ¿Te parece guapo? https://t.co/L0NDXhAijg #GalaTV pic.twitter.com/05g4c81Shi

— El Nueve (@ElNueveOf) April 13, 2018
Despite his several public relationships with his female co-stars, rumors about Fernando possibly being gay are still circulating on the Internet. What initially fuelled the rumors was Fernando's close relationship with his "Esmeralda" co-star, Noe Murayama. At the time, the tabloid media reported that the two were in a secret relationship behind the scenes, and further alleged that his relationship with the actress Nora Salinas was created by the production company as a cover-up.
Always discreet with his personal life, Fernando had to deal with the media gossiping about his sexual orientation for a long time. The actor finally addressed the rumors in a 2015 press conference for the release of the movie "Ladrones", saying: 'Some people in the press keep saying I'm gay. If I were, I would say so, but I'm not. I'm not going to try to convince them either way.'
Net worth
Fernando Colunga is one of the richest actors in Mexico. According to a 2021 report, the telenovela star has an annual income of more than $19 million, thanks to his appearances in highly popular TV series; it's rumored that he charges up to $85,000 per episode appearance. As of early 2023, his net worth's ben estimated at more than $85 million.