• Jayne Kennedy is an American beauty pageant winner, actress, model, and television personality.
• Still involved in show business and active on social media.
• Grew up in Wickliffe, Ohio and served as president of her high school class multiple times.
• Won Miss Ohio 1970 in the Miss USA Pageant, and was first African-American woman to host a sports show in the US.
• Known for her work with charitable organizations and her Image Award-winning performance in the film "Body and Soul".
Who is Jayne Kennedy?
Jayne is an American beauty pageant winner, actress, model, and television personality, perhaps still best recognized as Miss Ohio in 1970 in the Miss USA Pageant, and as Julie Winters in the film "Body and Soul" (1981), among many other achievements she's had in her career.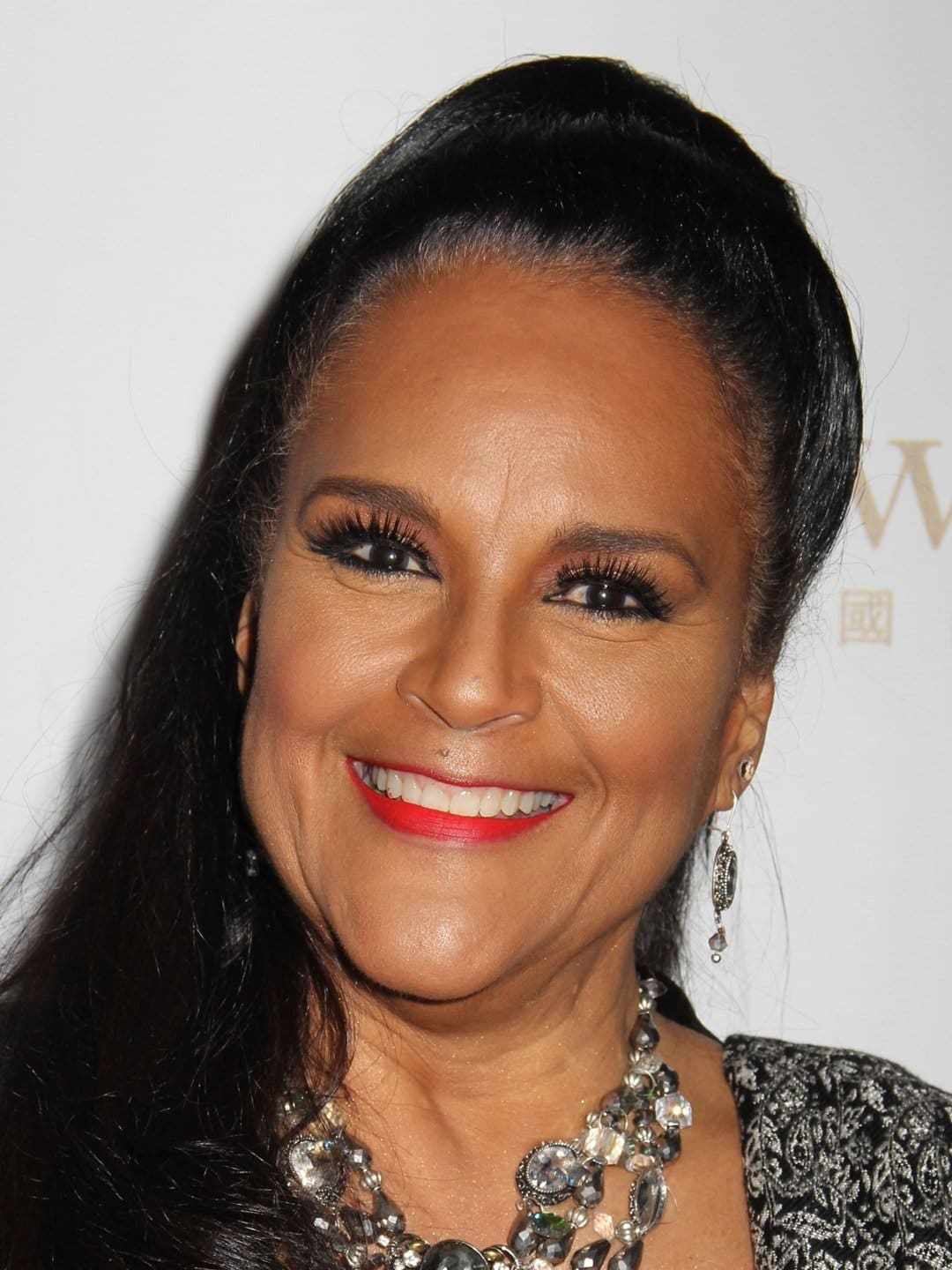 What is Jayne Kennedy Doing Now?
Jayne Kennedy is in her 70s now, and still involved in show business. She received the National Sports Media Association's 2022 Roone Arledge Award for innovation in June 2022, and regularly updates her Instagram and Twitter handles.
Jayne Kennedy Wiki: Age, Childhood, and Education
Jayne Harrison was born on 27 October 1951, in Washington, D.C., USA, one of six children born to Herbert and Virginia Harrison. She grew up in Wickliffe, Ohio, USA, and went to Wickliffe High School. From an early age, Jayne was taught that she was predestined for great things, as her parents told her to aim high.
During high school, she was on the cheerleading squad and a member of the National Honor Society. She showed leadership early on by serving as the president of her high school class three times.
Beauty Pageant Winner
At just 19 years old, Jayne was crowned Miss Ohio 1970 in the Miss USA Pageant, the win giving her the chance to compete for the Miss USA title, where she reached the top ten.
Dancer and Singer
After her initial success as a beauty pageant winner, Jayne was also recognized for her multiple talents, including dancing and singing, and was recruited as a dancer on "Rowan and Martin's Laugh-In". After some time, she started performing with Bob Hope's Bases Around the World Christmas Tour, traveling to a number of countries with the troupe, including Japan, Vietnam, Spain, Thailand and Cuba.
This further led her to work with "The Dean Martin Show" as a dancer and singer, in which she remained for three years, before going on to pursue other opportunities.
Jayne Kennedy is a beauty pageant winner who became an actress and Emmy-nominated sportscaster!See her on SANFORD AND SON — 10:30p ET.What else do you recognize her from?

Posted by getTV on Monday, July 1, 2019
Commercials and Modeling
During the '70s, Jayne appeared in a number of commercials, working with several prominent brands, such as McDonald's, Foster Grant, Coca-Cola, Reebok, and Revlon. Moreover, she was a part of campaigns for Fashion Fair Cosmetics and Jovan Fragrances among others. She was also a spokesmodel for the Coca-Cola Corporation's 'Tab' soft drink.
To speak further of her accomplishments, she recorded and released the exercise video entitled "Love Your Body," in which she advised people to establish a positive belief in themselves, and to learn what their body needs.
As a model, Jayne graced the pages of numerous magazines. She appeared on the cover of Ebony Magazine several times, and Jet magazine.
Furthermore, in 1981 she made history as she became the first African-American actress to grace the front page of Playboy magazine. Although she modeled for Playboy, she didn't take a single nude picture for the magazine, despite which the magazine sold out, launching Jayne to stardom.
Sports Broadcaster
Jayne is also known for her sports broadcasting career. Thanks to her increasing popularity, she joined the "NFL Today" in 1978, thus becoming the first African-American woman to host a sports show in the US. She replaced Phyllis George on the show, but after two years, she left the show over a contract dispute, joined "Speak Up America" but which was only short-lived. In 1982, she began hosting the syndicated TV show "Greatest Sports Legends", in which she would interview a number of sports celebrities, such as Johnny Unitas and Kareem Abdul-Jabar, among others.
Acting Career
Jayne is also an accomplished actress. She made her acting debut in the early '70s with a string of minor roles. She was Debbie in the TV series "Shaft" (1973) and Maylene in the TV series "Ironside", and made several other one-time appearances in popular projects, including the TV series "Kojak" and "Sanford and Son" both in 1974, while in 1975 she appeared in the TV series "The Six Million Dollar Man".
@PlainJayneKO Today's feature. I hope you are well. pic.twitter.com/tva0xNos5w

— Matthew Socey (@MatthewSocey) September 27, 2022
In 1977, she portrayed Shana Baynes in the comedy film "Big Time", co-starring alongside Christopher Joy and Tobar Mayo. The same year, she was Carolyn Hamilton in the TV series "Wonder Woman", and two years later, she starred in the television movie "Mysterious Island of Beautiful Women", co-starring Steven Keats and Jaime Lyn Bauer.
In 1981, Jayne had the best role in her career as she played Julie Winters in the sports-drama film "Body and Soul", co-written by her then-husband Leon Isaac Kennedy, and directed by George Bowers, and for which she won the Image Award in the category for Best Performance by an Actress in a Motion Picture.
She remained active as an actress until the mid-'90s, appearing in several other successful projects. She had guest starring roles in such TV series as "CHiPs" (1981), then "The Love Boat" (1981-1983), and "Benson" (1984-1986). Her last acting performance was in the horror film "Night Trap" (1993), written and directed by David A. Prior, and starring Robert Davi, Michael Ironside and Lesley-Anne Down.
Net Worth
According to sources, Jayne Kennedy's net worth is estimated at over $2 million, as of early 2023, earned through her multi-faceted careers.
Personal Life, Marriage, Husband, Children
Jayne met her future first husband Leon Isaac Kennedy, a DJ, and an actor and writer, a year after high school matriculation. The two married in 1971, and their best man was Smokey Robinson, the legendary Motown singer/songwriter. The two worked together on many projects together before they divorced in 1982. They didn't have children.
In 1985, Jayne married actor Bill Overton; yhey have three children together, Savannah Re, Kopper Joi, and Zaire Ollyea. Moreover, she is the stepmother to Overton's daughter Cheyenne.
She was diagnosed with endometriosis in the late '80s.
Philanthropic Work
Jayne is known for her work with a number of charitable organizations. She co-hosted the Lou Rawls Parade of Stars in 1986 to raise funds for the United Negro College Fund, which raised $10 million for the cause. She also served as the national spokesperson for the National Council of Negro Women.
She has worked with the Children's Miracle Network, which is a non-profit organization that raises money and awareness for children's medical issues.
To speak further of her engagements, Jayne was a speaker at the 12th Annual Freedom Fund Dinner in Columbia, South Carolina, in 1990.
Appearance and Body Measurements
Jayne Kennedy has dark brown eyes and black hair. She stands at a height of 5ft 10ins (1.78m), weighs approximately 145lbs (65kgs), with vital statistics of 35-24-35, and bra size 40B.