• Jean Reno is a popular French actor born on July 30, 1948 in Casablanca, Morocco.
• He is best known for his role as Leon in the 1994 movie 'Leon: The Professional'.
• He has appeared in over 100 movies and TV series, and is currently shooting for four upcoming films.
• He has won two of his seven award nominations and has a net worth of over $70 million.
• He is married to his third wife Zofia Borucka and has four children.
Who is Jean Reno?
One of the most popular French actors, Juan Moreno y Herrera-Jimenez, known better as Jean Reno, was born in Casablanca, Morocco on 30 July 1948, meaning that his zodiac sign's Leo. He's appeared in more than 100 movies and TV series, and is perhaps still known best for starring as Leon in the evergreen 1994 crime action movie "Leon: The Professional", which Luc Besson wrote and directed, and which also stared Natalie Portman and Gary Oldman. It follows a professional assassin who's taken in a 12 years old neighbors girl Mathilda, because her family's been murdered; the movie won six of its 23 award nominations, but has been ranked #35 best movie of all time on the IMDb website.
Jean's still highly active in the movie industry, and is currently shooting for four upcoming films, including "The Penguin & The Fisherman", and "Die Hart the Movie".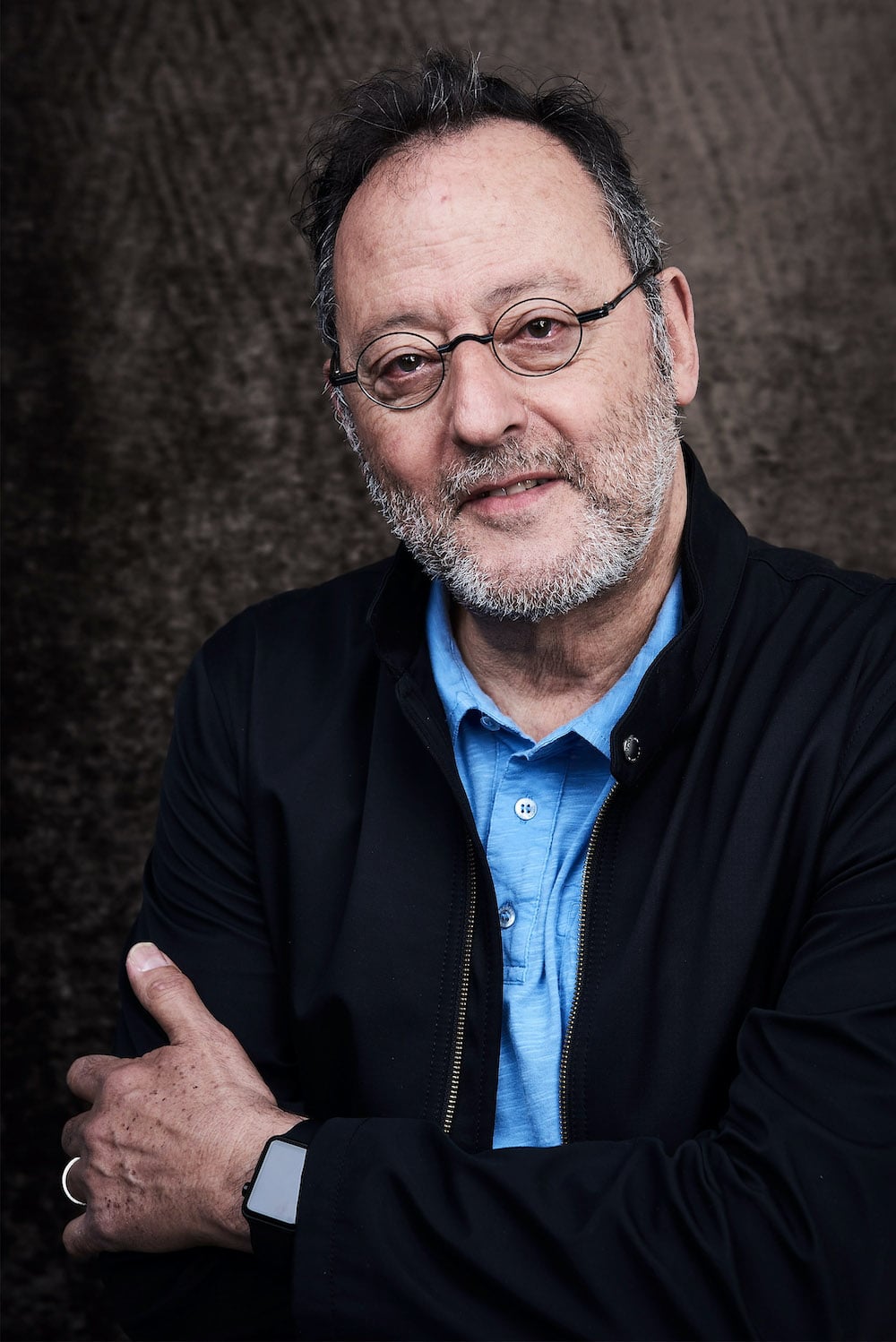 Education and early life
Jean and his younger sister Maria 'Maite' Teresa were raised by their Spanish parents in North Africa, as they had to flee the Francoist Spain, also known as the Francoist dictatorship; Jean and Maria were thus raised in Morocco, where their father worked as a linotypist, but their mother died when Jean was a teenager. He learnt to speak French, Arabic and Spanish while growing up.
Aged 17, Jean moved to France and enrolled at Cours Simon School of Drama, but after he and his family gained French citizenship, he had to serve in the French Army, then focused on acting after having completed the mandatory service.
Roles in TV series
Jean's debut TV series role was playing Deuxieme Cycliste in the 1974 episode "La Corniche d'Aigrelet" of the crime thriller "One Mystery a Day", and the following ten years saw him focus on appearing solely in movies, thus not having any TV series roles prior to playing Le Directeur des Trepasses in the 1984 episode "Charmant Week-end" of the comedy "Hello Beatrice". The remainder of the '80s saw Jean appear in just two more TV series, both in 1985 – episode "Pour Venger Pepere" of the crime thriller "Black Sequence", and the  episode "1928" of the drama mini-series "Tender Is the Night".
As he remained being a 'movie actor', Jean's following TV series role came in 2013, when cast to play the lead character Jo St-Clair in all eight episodes of the crime mystery mini-series "Jo", created by Rene Balcer and Malina Detcheva, and which also starred Jill Hennessy and Tom Austen; it follows a veteran detective as he's solving murders in Paris, France.
In 2020, Jean starred as Claude Van De Velde in all the 11 episodes of the action thriller comedy "Die Hart", created by Tripper Clancy and Derek Kolstad, and which also starred Nathalie Emmanuel, Kevin Hart and John Travolta. It follows a man who's dreaming of becoming an action star, and the series was nominated for six awards.
Jean's since appeared in three TV series: the 2020 episode "Jean" of the comedy "Call My Agent!", seven episodes of the 2022 crime mystery "Who Killed Sara?" and eight episodes of the  crime comedy "A Private Affair", also in 2022.
Roles in movies
Jean's debut film role was playing Personnage des Tableaux in the 1978 mystery "L'hypothese du Tableau Vole", and some of his following roles were in the 1979 drama "Womanlight", and in 1980 the comedy "Do You Want a Nobel Baby?" and the adventure "Mail from the Sky".
What marked the '80s for him was perhaps playing A Neighbour in the 1984 drama "Our History", written and directed by Bertrand Blier, and which starred Alain Delon, Nathalie Baye and Gerard Darmon. It follows a man who's fallen in love with a girl whom he's just met in a railway carriage – the movie won two of its five award nominations. Some of Jean's roles in the remainder of the decade were in the  romantic fantasy "I Love You" and the drama "Tomorrow the Day Will Come" both in 1986, and the 1988 sports adventure "The Big Blue".
In 1993, Jean starred as Godefroy de Papincourt, Comte de Montmirail in the critically acclaimed fantasy comedy "Les Visiteurs", written and directed by Jean-Marie Poire, and which also starred Christian Clavier and Valerie Lemercier. It follows a medieval knight and his servant whose wizard's mistakenly sent them to the 20th century instead of to the past – the movie won one of its eight award nominations. Jean could then have been seen appearing in several award-winning movies, such as the 1995 romantic comedy "French Kiss", the 1996 action adventure thriller "Mission: Impossible", and the 1998 action science fiction thriller "Godzilla".
He portrayed Ange Leoni in the 2004 action crime comedy "The Corsican File", starring alongside Christian Clavier and Caterina Murino. It follows detective Rémi François who's been hired to find Ange Leoni, a man who's inherited a property worth more than $2 million. The remainder of the decade saw Jean star in the 2006 adventure crime comedy "The Pink Panther", the 2006 mystery thriller "The Da Vinci Code", and the 2009 crime action "Ultimate Heist".
In 2015, he played the main character Danzer in the family adventure "Brothers of the Wind", directed by Gerardo Olivares and Otmar Penker, and which also starred Tobias Moretti and Manuel Camacho. It follows a young boy as he's nurturing a baby eagle – the movie won a Romy Gala, Austria Award for Best Cinematography.
Some of Jean's most recent film roles have been in 2020 in the crime action "Rogue City" and the comedy "I Love You Coiffure", and the 2021 drama "Promises".
Other credits
Jean received special thanks for the 2016 short fantasy movie "Bang! Bang!"
He's been featured in many documentary movies, including the 2010 "The Spirit of Navigation", the 2014 "Paris Story", and the 2018 "Johnny, Toute la Musique Qu'ils Aiment".
Some of Jean's recent talk-show appearances have been in "Che Fuori Tempo che fa", "Dias de Cine", and "20 Heures le Journal".
Awards and nominations
Jean's won two of his seven award nominations: an Outstanding European Achievement in World Cinema Award at the 2000 European Film Awards, and a François Truffaut Award at the 2012 Giffoni Film Festival.
He was nominated for three Cesar Awards for Best Actor in 1989, 1994 and 1995, for his performances in "Le Grand Bleu", "Les Visiteurs" and "Leon: The Professional", respectively, and he and his colleagues were nominated for a 2021 Screen Actors Guild Award for Outstanding Performance by a Cast in a Motion Picture, and a 2021 Gold Derby Award for Ensemble Cast, both for their performance in "Da 5 Bloods".
Love life and spouse
Jean's married thrice. His first wife was non-celebrity French woman Genevieve – they married in 1977, and Genevieve gave birth to their daughter Sandra in 1978, and son Mickael in 1980. She and Jean divorced in 1988.
Jean and his second wife, Polish model Nathalie Dyskiewicz, married in 1995, and she gave birth to their son Tom in the following year, and daughter Serena in 1998; Jean and Nathalie divorced in 2001.
Jean and British actress and model of Polish descent Zofia Borucka married on 29 July 2006, in a large ceremony at the Les Baux-de-Provence city hall; in July 2009, Zofia gave birth to their son Cielo, and their second son Dean followed in September 2011.
Jean and his family split their time between Los Angeles, Malaysia and Paris, where Jean has homes.
He hasn't spoken of other women whom he's dated, and he's married to his third wife Zofia Borucka as of January 2023, and has two children with her, as well as two children with each of his former wives, Genevieve and Nathalie Dyskiewicz.
Dix pour cent : qui est Zofia Borucka, la femme de Jean Reno ? https://t.co/Ool29qXIaf pic.twitter.com/esXj118EGX

— Voici (@voici) November 5, 2020
Interesting facts and hobbies
Jean was invited to play Agent Smith in the critically acclaimed 1999 science fiction action movie "The Matrix" but refused, wanting to shoot for the 1998 action science fiction thriller movie "Godzilla".
Because of his tall stature, at the beginning of his career, Jean was mostly cast to play villainous characters, but was able to break away from this stereotype thanks to his acting skills.
French musician Vincent Delerm mentioned Jean in his song "Cosmopolitan".
In August 2005, Jean appeared in a Toyota commercial in Japan, and in March 2006 in UPS commercials in Europe.
He doesn't use Instagram, but a fan account has recently been launched, and currently numbers over 20,000 followers.
Jean's favorite actors are Al Pacino and Russell Crowe, and some of his favorite movies are "Paterno", the trilogy "The Godfather", and "Scent of a Woman".
Height, eyes and wealth
Jean's age is 74. He has brown eyes and short black hair, is 6ft 2ins (1.87m) tall and weighs about 180lbs (82kgs).
Jean's net worth's been estimated at over $70 million, as of January 2023.