• Judie M. Aronson is an actress, businesswoman and Pilates instructor from Los Angeles, California.
• She is best known for her role as Sara Duncan in the comedy series "Pursuit of Happiness".
• She has appeared in various TV series and movies, with one of her most recent roles being in the 2016 short horror thriller "The Secret of 40".
• She currently runs her own stores and a Pilates studio in Los Angeles.
• Her net worth is estimated to be over $800,000.
Who is Judie Aronson?
Judie M. Aronson was born in Los Angeles, California USA, on 7 June 1964 – her zodiac sign is Gemini and she holds American nationality. She is an actress, businesswoman and a Pilates instructor, who is probably still known best for her portrayal of Sara Duncan in the comedy series "Pursuit of Happiness" created by Michael J. Weithorn, and which starred Paul Provenza, Wesley Thompson and Wendel Meldrum. It follows a law professor who falls in love with his shy colleague. The series aired 10 episodes in 1987 and 1988 before it was cancelled.
Early life and education
Judie was raised in Los Angeles alongside her four sisters by their parents, about whom nearly nothing is known as they prefer to stay away from the spotlight.
It is known that they referred to Judie as 'the baby with the beat', as she spent most of her spare time singing and dancing around the house. Judie is Rabbi David Aronson's granddaughter, the man who served as the president of the Rabbinical Assembly of America.
She became interested in acting while attending high school, and launched her career right after matriculating in 1983 with her portrayal of Lisa Wellman in the episode "Dead Man's Hand" of the action science fiction series "The Powers of Matthew Star". The same year saw her appear in two episodes of the action crime series "Simon & Simon", and Judie then enrolled at the University of California, Los Angeles, from which she graduated with a Bachelor of Arts degree in 1986.
During her time at college, she appeared in various movies including the horror thriller "Friday the 13th: The Final Chapter", because of which she got hypothermia.
The scene in which her character dies was shot on a cold night in December, and Judie was in a lake which was so cold that she began to cry. The actor Ted White who portrayed the killer got mad and yelled at the film director Joseph Zito threatening to quit if he didn't let Judie take a break and get warm. After getting her out of the water and being examined by doctors, she was diagnosed with hypothermia.
Roles in TV series
The years following her graduation saw Judie appear mostly in single episodes of various series such as the action comedy "Sledge Hammer!", the family comedy "Mr. Belvedere", and the comedy drama "Full House". Her first notable performance was in 1991, when cast to play Cassie Douglas in the drama "Midnight Caller" created by Richard Di Lello, and which starred Gary Cole, Dennis Dun and Arthur Taxier.
It follows a former police officer as he hosts a late-night radio talk-show, listening to his listeners' problems. The series was a success, winning three awards including two Primetime Emmys, while it was nominated for nine other awards.
1991 also saw Judie portray Phoebe in the episode "Sweet 16" of the drama "Life Goes On", and in 1996 she starred as Nancy in the episode "Ebony and Ivory" of the comedy drama "Roc". In 1997, she portrayed a supporting character in the mystery crime comedy "High Tide", while the following year saw her play Shelly in the popular romantic drama "Beverly Hills, 90210", created by Darren Star, and which starred Jason Pristley, Shannen Doherty and Luke Perry. It follows several students as they go through school, graduate and start working. The series won 14 awards and was nominated for 23 others, including four Golden Globes.
Three of Judie's most recent roles in TV series have been in single episodes of the crime drama "100 Centre Street" and the mystery crime drama "Law & Order: Criminal Intent" both in 2001, and the crime drama "Las Vegas" in 2004.
Roles in movies
In 1988, Judie portrayed Bonnie in the short drama "One Fine Night", and was then cast in the 1989 horror thriller "After Midnight" which attracted little attention and received mixed reviews.
The following year saw her appear in the romantic comedy "Cool Blue", written and directed by Mark Mullin and Richard Shepard, and which starred Woody Harrelson and Hank Aaria. It follows a painter who goes travelling around California to find the woman who has just dumped him.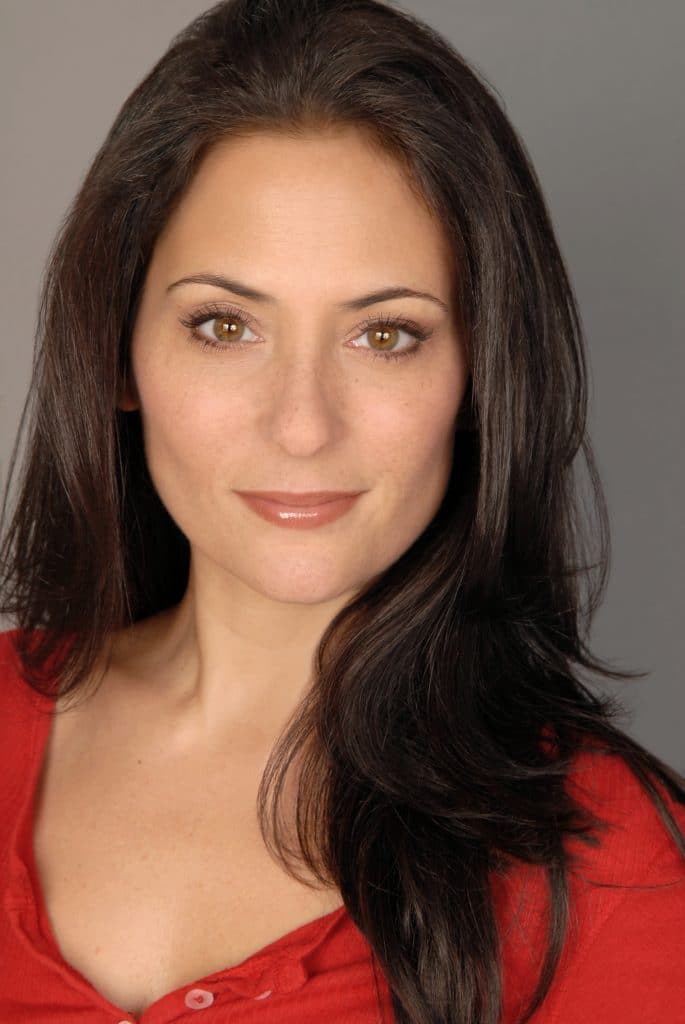 Judie went on to appear in various movies which failed to attract attention and earn money, such as the 1992 western action "Desert Kickboxer", the 2000 comedy drama "Lisa Picard Is Famous", and the 2000 action science fiction "Deep Core". One of the most popular movies she has appeared in is perhaps the 2001 crime thriller "Hannibal", which starred the famous actors and actresses Anthony Hopkins, Gary Oldman and Julianne Moore, and was nominated for 34 awards winning nine.
Three of her most recent roles in movies have been in the hit 2005 mystery crime comedy "Kiss Kiss Bang Bang", which starred Robert Downey Jr., the 2006 short biographical drama "We Fight to Be Free", and the 2016 short horror thriller "The Secret of 40".
What is she doing now?
Judie hasn't officially retired from acting, but stopped appearing in movies and TV series in 2006, and only came back in 2016 for a single short film.
She has rather been focused on running her own stores, which she began opening upon graduating from college. Her unique shops have been featured on the Top 50 Stores in LA list compiled by the "Los Angeles Magazine", and Judie is currently running her store Curio Shoppe, which mostly sells items related to astrology.
She is also an instructor at her own Pilates studio in Los Angeles, and back in February 2009 owned a Rockit Body Pilates studio in Manhattan Beach.
Love life and husband
Judie has dated several men but hasn't married, although there are rumors circulating the internet that she might have exchanged vows with a mysterious man sometime in the early 2010s, however, this hasn't been confirmed.
In 1984, she began dating Grant Show, a famous American actor still known for his portrayal of Jake Hanson in the 1992 soap opera "Melrose Place", and they broke up after a year.
In 1989, Judie began seeing Kyle Secor, who is also an American actor, known for his portrayal of Detective Tim Bayliss in the crime series "Homicide: Life on the Street"; the two dated for three years. In 1999, Judie dated George Stephanopoulos who is a former White House Communications Director, but the two split after half a year. Her only other relationship that the public knows about was in 2006 with Jon Lindstrom, an American actor, film producer and director, which lasted for just a couple of months.
As of January 2021, Judie appears to be single, hasn't married and doesn't have children.
Hobbies and other interests
Judie is physically very active thanks to being a Pilates instructor for years now, and she's also taking extra care of her mental health, by meditating and doing yoga.
She is a 'fur mom' as she describes it, and has a pet dog Dash which can be seen featured in some of her pictures and videos on Instagram; he has recently been nose to nose with a hungry coyote, but luckily there were glass doors between them.
She is interested in politics, and voted for Joe Biden in the 2020 presidential election, while she also encouraged other Americans to vote.
Judie has her own favorite actors and actresses, some of whom are Will Smith, Natalie Portman and Scarlett Johansson, and a couple of her favorite movies are "Seven Pounds", "Leon: The Professional" and "Lost in Translation".
Age, height and net worth
Judie's age is 56. She has long brown hair and brown eyes, her height is 5ft 5ins (1.65m) and she weighs around 120lbs (55kgs).
As of January 2021, her net worth has been estimated at over $800,000.